We're growing fast, improving our core product experience and expanding our customer success offering. We want our brand to reflect why we're here, what we're doing and where we're going and I'm excited to share our completely redesigned logotype, mark and identity system with you all today.
At Pinpoint, we're more than just a software company to our clients – we work hard to 'stand out' by focusing on three key areas – customer success, product and (most importantly in this context) design.
I strongly believe that most business to business software is designed for the buyer, not the end-user (if any thought has been put into the design at all) and as a result people often just don't like the software they use at work. We're different - we strive to invest the time and money required to ensure our product is considered, simple and – dare I say it – enjoyable to use. We focus on delivering a great experience across the board and take a lot of pride in the engagement (and positive feedback!) we see from our clients.
Our old brand wasn't doing justice to this ethos and certainly didn't live up to the standard we've become known for – I'm allowed to say that because I designed it – and I'm proud that as a company we've grown fast enough to justify the sizeable investment required to get this right so early in our journey. To that end, we partnered with the world-class team at Focus Lab to completely overhaul our identity. We've spent the past three months learning from and working closely with Joshua, Charisse, Summer and many others in their wonderful team and couldn't be happier with the results.
You'll see the new brand across our online presence starting today and will see this new direction rolled out across our product over the next six weeks – we'll be communicating closely with all of our customers throughout this period to ensure these changes are a positive experience for all, to gather feedback and to provide training and support as always.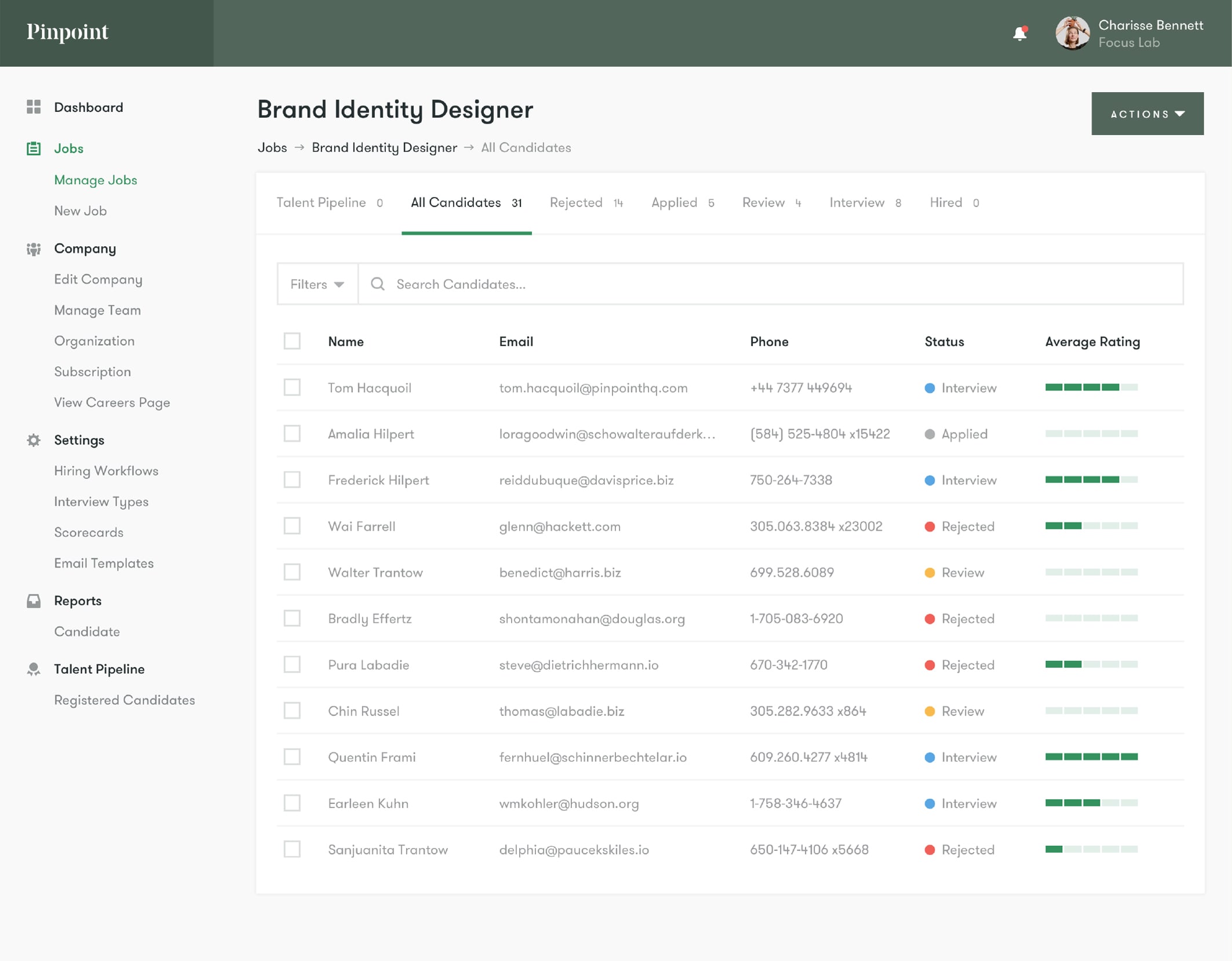 We won't bore you with the detail and intended meaning behind every line, shape and colour, we just wanted to give you a heads up as to the design changes you can expect to see from us over the coming weeks and months. We're still Pinpoint, just better.
Our new brand represents a big step forward for us on our mission to help the world build better teams and we've got lots more planned. Watch this space!