Branded Careers Website
Together, we'll craft a careers website that turns visitors into candidates.
More than just a list of jobs, we'll build a beautiful careers website that's carefully designed to tell your unique story and engage the right candidates.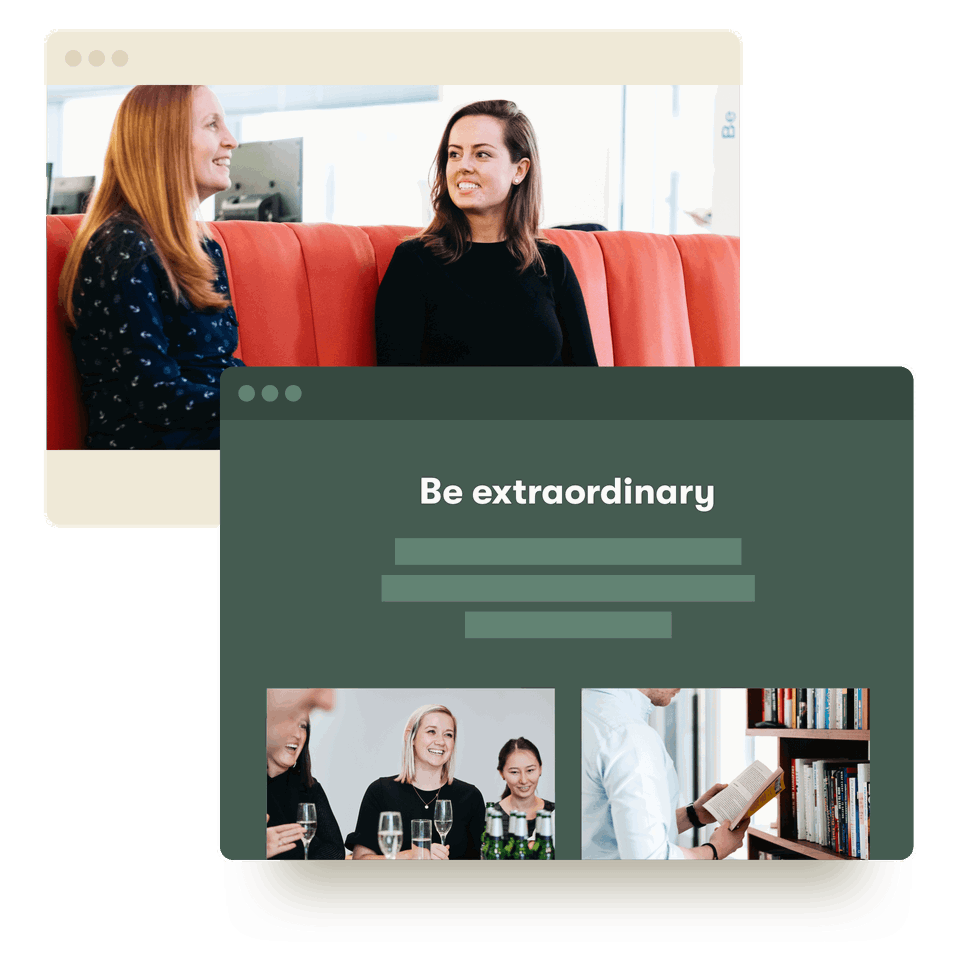 On brand
Keep your marketing team happy. We'll work with your existing brand guidelines and house styles.
Zero hassle
We do as much or as little as you like. From the messaging and photography, to importing your existing job descriptions.
Always up to date
Every time you add, edit, or remove a job in Pinpoint, the changes are automatically reflected on your careers website.
Understand your business
We get to know your unique employee value proposition so that we can help you communicate it.
Understand your candidates
We get to know the type of candidates you're looking to attract and what makes them tick.
Build your careers site
We use these insights to design, build, and launch your modern careers site that engages exactly the right candidates.
The team were up to speed with little downtime in training. We were able to integrate Pinpoint with our website within a few hours.
Want to see Pinpoint in action?
We'd love to show you around. Watch our on-demand demo video today.