Programmatic Recruitment Advertising Software
Targeted recruitment campaigns that attract quality candidates, fast.
When it comes to programmatic recruiting we tried, tested, and learned what works best - then built it right into Pinpoint.

Now anyone can run intelligent recruitment campaigns at the click of a button.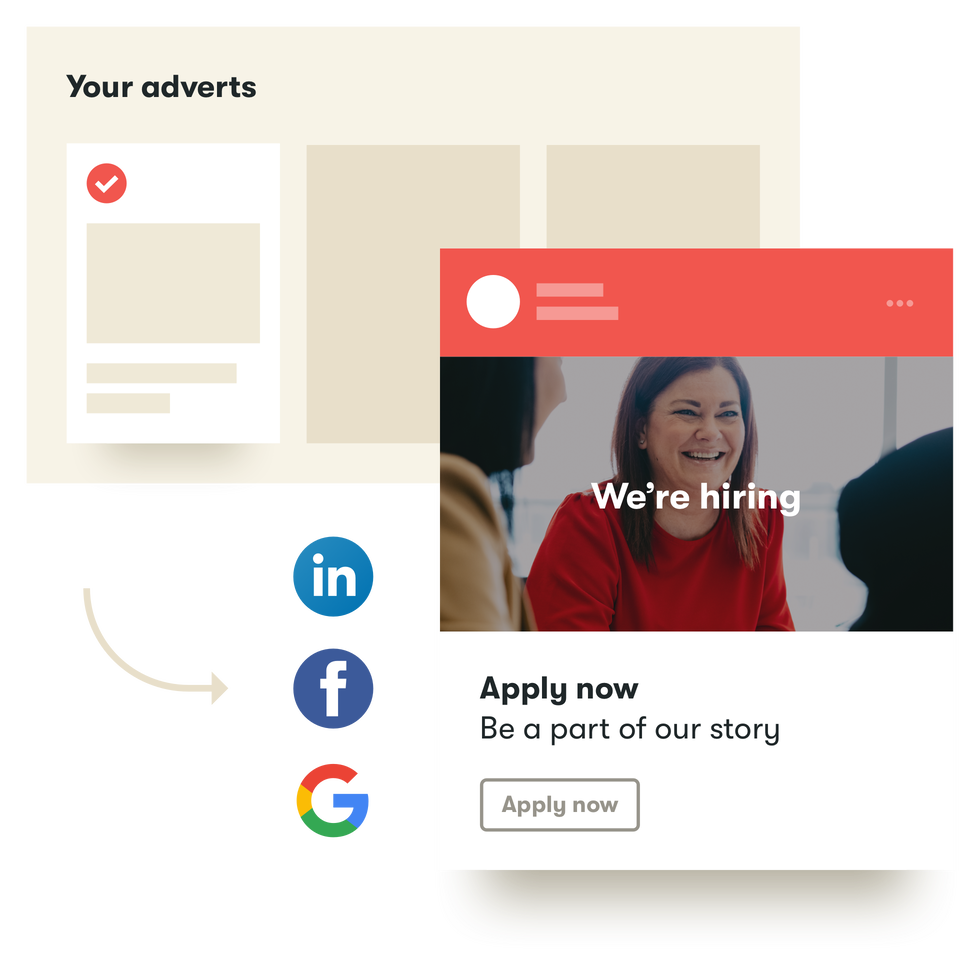 Passive and active
Launch highly targeted recruitment campaigns across social media and other digital channels. Get opportunities in front of passive and active candidates.
Get help if you need it
Get unlimited access to our team of experienced recruitment marketers whose only job is to help make you attract more great candidates.
Prove that it works
Intelligent reporting, simply presented, will show you how each of your campaigns perform.
It's been a huge success internally, in terms of the on-boarding, embedding and daily use. We have cut agency fees and we now know that in the market our brand presence is strong.
Programmatic Recruitment FAQs
Q
What sectors does programmatic recruitment advertising work for?
A
Programmatic recruitment advertising is sector agnostic. It's all about selecting the right advertising platform for your ideal candidate.
For example, if you were looking to hire a designer you might advertise on Dribble, Pinterest and Instagram, where if you were hiring a software developer you might advertise on Reddit, Quora, and Twitter.
Pinpoint works this out for you based on the ideal candidate profile created based on the job description for each specific role.
Q
Are there any roles that programmatic recruitment advertising doesn't work well for?
A
Programmatic recruitment advertising isn't always the right choice for very senior or very specialist technical roles.
Examples that we've discussed with clients in the past include things like c-suite roles and commodities traders.
That said, it can work well to run some small programmatic recruitment advertising campaigns alongside support from more traditional methods like working with specialist head-hunters.
Q
What's the quality of applicants like from programmatic recruitment advertising?
A
Over time, Pinpoint learns more about the candidates that like you, and that you like. We use this data to improve the targeting of your advertising over time.
All things being equal, you can expect your cost per applicant to fall over time. As with all sources of applicants, there will always be a mix of great, ok, and not great applicants. But because the system is continually learning more about what types of candidates are a good fit for your organization, companies that use automated recruitment advertising find that the quality of applicants improves over time.
This isn't the case with more traditional sources of applicants like job boards and print advertising.
By way of example, we recently advertised for a Sales Development Representative for Pinpoint. From that advertising campaign, we've received 14 applicants for that role, 2 for an Account Executive role, and 2 speculative applications. All this for a cost of £450 (£25 per applicant). From this we have:
invited one candidate to join our marketing department talent pipeline,
invited one candidate to join our customer success department talent pipeline,
taken six candidates forward to interview for the Sales Development Representative role.
We're confident that we'll make at least one (if not two) hires from this pool for the Sales Development Representative role.
Q
Where do the recruitment ads get displayed?
A
The recruitment ads that are run as part of your programmatic recruiting campaigns are displayed on channels like Facebook, Instagram, LinkedIn, Twitter, Reddit and around the internet on the websites where your ideal candidates spend their time.
Q
What are the other benefits of programmatic recruitment advertising?
A
A strong employer brand and well-executed recruitment marketing campaign has an indirect benefit of positioning the business as growing, forward-thinking organization in the boarder market.
Our clients often comment that their automated recruitment advertising campaigns have had a powerful impact on their wider brand perception.
Q
Should we need to use our normal recruitment channels alongside programmatic?
A
We usually recommend that organizations continue using (most of) their existing recruitment channels in the short term. This allows them to become more confident in the ability of automated recruitment advertising to deliver enough good quality applicants for each role and to understand whether there are any roles that they hire for that need a different approach.
What we find is that over a period of a few months most organizations will transition away from their existing channels (like job boards and print advertising) because they get better quality applicants at lower cost through automated recruitment advertising.
Where we do suggest changing the current approach immediately after starting to use automated recruitment advertising is when organizations are using recruitment agencies. The aim of the game is to attract the candidates direct rather than through recruitment agencies. In markets where there's a small candidate pool the agencies are likely to be putting forward some of the same candidates that the organization could be attracting direct (at significantly lower cost). If the agency puts the candidate forward before the candidate applies direct, you could end up paying an agency fee unnecessarily. Therefore, we recommend delaying the use of agencies for as long as possible for each role.
Learn more about recruitment advertising.
Take control of your recruitment today
Attract, hire, and retain top talent. Pinpoint is the end-to-end talent acquisition software with unlimited support included.