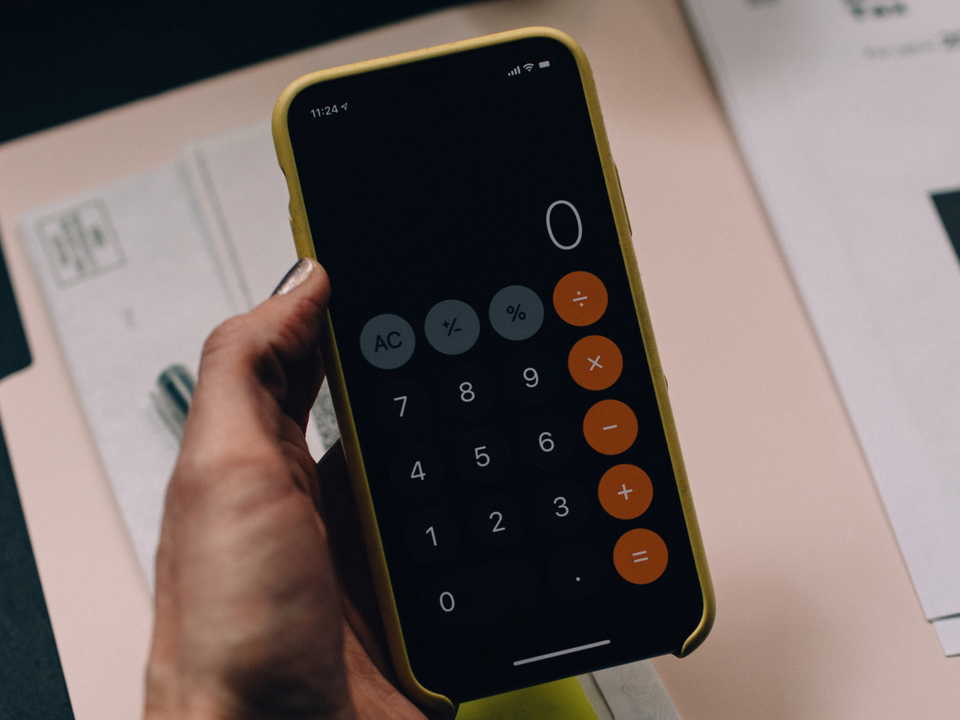 Insight
The Complete Guide to Applicant Tracking System Pricing
May 18th, 2020
10 minute read
If you've landed on this article, it's likely that you've already spent some time looking for ATS pricing, and realized that costs can be pretty hard to find online.
In this article I'm going to cover:
How much you should be paying for an applicant tracking system
How ATS pricing models work
Things to consider when evaluating ATS costs
How to build a business case to get the ATS you really want
How to negotiate the best price from your chosen vendor
How much does an Applicant Tracking System cost?
Applicant tracking system prices range from free (for the most basic tools), to millions of dollars per year for large companies with tens of thousands of employees. 
In the rest of this article, we'll dig into the factors that influence ATS pricing and what you can expect to pay.
Why is it so hard to find ATS pricing anywhere?
You're evaluating ATS vendors, looking for pricing online, and not finding any for anything but the most basic packages. 
We get that this can be frustrating, and likely means that you need to reach out to the vendor and get a quote. 
But there is a reason behind all this. 
Most applicant tracking systems base their pricing on a whole range of factors including the size of your business, the number of people that'll use the system, the number of roles you hire for, the integrations you need …… the list goes on. 
Some applicant tracking software also has a number of different "modules" that you can choose to buy (or not) and you'll generally need to chat to the vendor so they can understand what will and won't be useful to you before putting together a quote. 
On the plus side, having a chat with a vendor's sales team serves as a really great opportunity to get a feeling for 'fit', can help you quickly identify whether they're going to have all the features you need, and ultimately speeds up the whole process.
What are the main ATS pricing models?
There are a few different pricing models that ATS vendors typically use. These are some of the most popular: 
Pay per user
You'll be charged for the number of users that need to access the "admin" side of the software. These are the users that post jobs, manage the hiring process, review applicants, contribute to the hiring process, or access reporting.
We're not too keen on this model. We believe that it's important to get as many people as possible involved in the hiring process and pricing per user doesn't encourage this.
Pay per vacancy
This pricing method means that you'll pay per active vacancy (sometimes you'll pay per month per active vacancy). 
Again, we're not keen on this model. We believe that it's important to "always be hiring" and to use your ATS consistently, for every hire. Again, pay per vacancy is a disincentive to adopt your new software properly. 
That said, pay per vacancy can work well for very small businesses that are price-sensitive and have very limited hiring volume. 
Pay per module
Whilst there are some applicant tracking systems that use this pricing to upsell additional features, this kind of pricing is usually reserved for large, enterprise HR software that offers applicant tracking as just one of many features. You'll likely pay for the applicant tracking module plus a license fee for each user on top. 
Flat rate
This means that you pay one rate, no matter the number of users or vacancies. Flat rate pricing is usually based on the size of your company and historic hiring volume. 
Flat rate pricing is particularly good for companies that are planning to grow, but who are willing to sign a multi-year contract up front and effectively fix their price based on the size of their company today, despite their plans for future growth. 
Why is there such a big difference in the cost of applicant tracking systems between vendors?
As with anything the cost of an applicant tracking system will often (although not always) reflect the amount of investment that's been made into the software and the team that supports it.
Things like the range (and depth) of features, the quality of the user experience, the support and training on offer, and the future development roadmap for the platform will all be reflected in the price. 
As will the high maintenance cost of legacy systems. 
It's also worth being aware that the price that's quoted up front, isn't necessarily the price you'll end up paying. 
Even once you've decided on the applicant tracking system you want to invest in and got your final quote, there are a couple of ways you can be caught out on price. So, ensure that you check:
What onboarding support is included in the fee you've been quoted. Ask your vendor to get specific. What training's included? What help guides are available? Will you get help configuring the system or will you be left to figure it out yourself? 

Whether your vendor's planning to migrate all of your data as part of the fee.

Whether all the features you saw on the demo are included in the package you're buying. (Or were you shown some features that are important to you, but only available in more expensive packages?)

Whether you'll need to pay extra for additional users, vacancies, or candidates.

Whether the integrations you need with other systems are included in the price, and whether there are any additional usage costs for those integrations. 

What training's available to you post-onboarding either for your existing team or any new hires you make. Does additional training cost extra? 

What support's included in your package (e.g. phone, email, live chat).
How much should I expect to pay for an Applicant Tracking System?
It's hard to be precise but, depending on the size of your business, we can give some ranges – you can find cheaper or more expensive solutions depending on your needs.
Micro business
If you have a very small business, you're not planning to make lots of hires, and are cost-sensitive, it's worth at least considering an ATS that charges per vacancy as this is likely to be the most cost effective option. 
You can expect to pay anywhere from $20 – $100 per month per vacancy.
Small business (less than 200 employees)
For smaller businesses, you'll probably be better off moving onto a more standard pricing model where you'll be paying per user, or just a flat fee for the year. That said, you'll probably want an ATS that allows you unlimited users and vacancies so you don't get half way through the year and find the cost's gone up.
Depending on the features you're looking for, how important the quality of the support experience is to you, and whether you need any custom integrations (which some ATS providers do charge extra for) you're likely to need to budget somewhere between $5,000 and $15,000 per year. 
Larger businesses (200+)
This is where things get a little more complicated. Larger businesses often have dedicated in-house talent acquisition teams with more complex needs and pre-defined processes that need to be accommodated. 
Again, what you'll pay will very much depend on the features you're looking for and how important things like user experience, ongoing training, future development, and support are to you. But you could be budgeting anything from $10,000 to $100,000+ per year depending on the size of your company.
Enterprise
Once businesses reach a certain size, they often have much more complex requirements: more integrations with legacy systems, more customization of workflows, more complex support and training needs. The largest companies can even end up with a vendor's customer success manager dedicated to them full time. 
Again, I can't do much more than offer a range here. We've worked with companies that spend $50,000 per year and have fairly simple requirements. I know others that are spending upwards of $1m per year on their recruitment software. 
But just because you're a big business and your competitors are spending a fortune, it doesn't mean you have to as well. By choosing more modern applicant tracking software that's always been cloud-based rather than on-premises, you can make significant cost savings over some of the more traditional enterprise software providers whilst getting access tools that are more aligned to modern recruitment approaches, and software that's a pleasure to use.
How do I build a business case for an applicant tracking system?
Once you've found the applicant tracking system you really want, you'll likely need to build a business case to get your new investment signed off internally. 
Get clear on what job(s) you want this system to do for your business.
If your organization has business objectives, link them to how your application tracking system will do that. For example, a business goal of improving diversity and inclusion could be ticked through a system with blind hiring functionality.
Highlight how your current process, or system sucks. If you already have an ATS, but it doesn't have the integrations you need to properly do your job, raise this. If building those integrations are going to cost you serious money, highlight this too.
Consider who you need to demonstrate value to. Your key decision-makers? Make sure that you've thought about how this system will directly make their life easier, as well as yours.
Calculate the ROI. This may be an increase in revenue, an increase in efficiency, or cost savings on upgrading to a new system. 
How can I communicate the ROI of an applicant tracking system?
Here are a few things to consider when considering return on investment of a good applicant tracking system.
Displacing recruiters
A good ATS with build in recruitment marketing automation will mean that your organization can stop relying on recruiters, and start attracting candidates directly. Therefore, no more 5-20% payout on annual salaries of new hires. Instead, you can estimate a 2-3% of salary spent on digital advertising to attract the applicant. Decent saving.
More efficient advertising spend
Once you're using a good reporting tool, you'll be able to see which advertising channels are actually working and serving your business well. Making you better poised to make better decisions going forward. 
Better people
Better teams means more productive employees.
Reducing the time to hire
Through a combination of process improvements, and attracting the right applicants faster, the right ATS will help you reduce the time to hire meaning you get the right people in the right seats faster and make less hiring mistakes.
Automating manual processes
Reducing admin means that you don't need additional staff to do routine tasks. Now your team is free to invest their time in improving the candidate experience, and promoting your employer brand resulting in it being even easier to attract great people.
How can I negotiate the best deal on an ATS?
Let's be honest, showing your CFO that you got a great deal will go a long way to getting them on-side. 
Here are 4 ways you can make sure you're getting the best deal when buying an applicant tracking system: 
Negotiate a discount for a multi-year contract.

Negotiate a discount for pre-payment of multiple years in advance. 

If you think you're going to grow, make sure you fix your price for the duration of the contract. 

If you know cashflow's an issue for your business right now, and the total cost is less of a problem, ask if you can pay monthly or quarterly. 
If you're thinking of investing in a new applicant tracking system we'd love to be in the running (even though we just gave away all our secrets about how to get the best deal!).
Let us show you how we make attracting, hiring, and retaining great people easier. Get in touch for your free demo here.