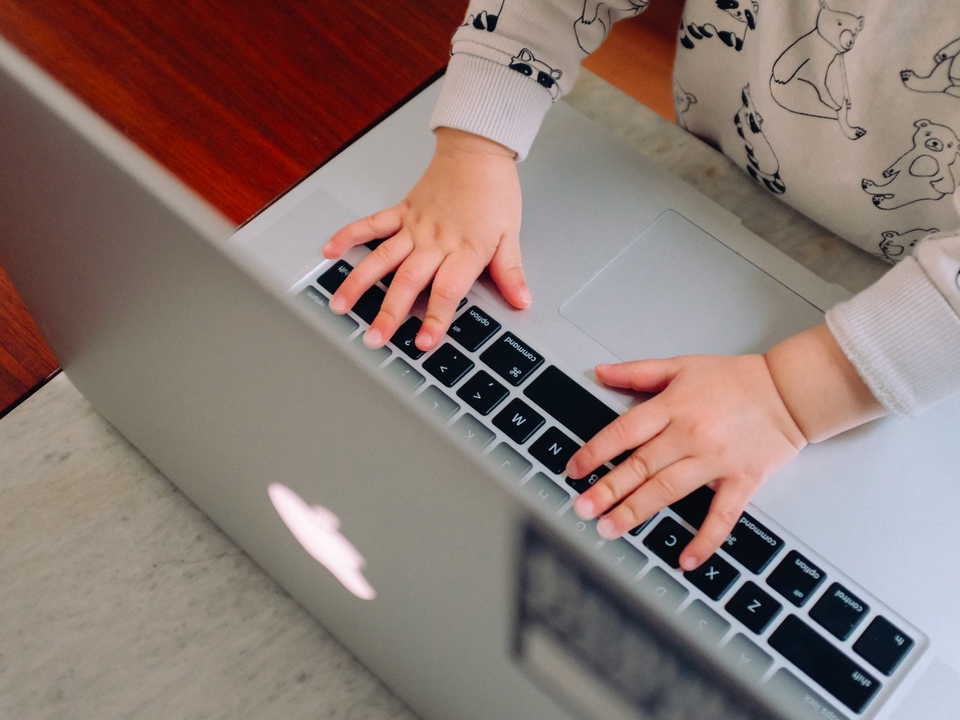 Insight
Business as Unusual: How In-House Recruitment's Responding to COVID-19
May 1st, 2020
7 minute read
The majority of my time is spent speaking to businesses across the world, understanding their recruitment headaches, and offering solutions. Because of that, I'm in a pretty good place to give a little advice on how this 'new normal' that everyone's talking about might look. A contact said yesterday that it's 'business as unusual'... I liked that.
Unless you've had your head buried in the sand, you'll know that the world of recruitment is changing rapidly. 
You're probably here because you need to know what this means for your business. 
On Wednesday 13th May, I invited Eliav Rodman, CMO of myInterview to talk about what the 'new normal' might look like. If you missed our webinar then here's a brief recap of what we discussed, and our recommendations for you to be ahead in our 'new normal'…
The current trends we're seeing in the in-house recruitment space.
More time
One of the consistent trends is an increase in the amount of time available right now. I'm hearing time and time again that HR teams have the bandwidth to evaluate 'change' more than they ever have before.
Forced change
There's lots of talk across industries about how Covid-19 is having a monumental impact on how things are done, or are going to be done in the future. I think this is as true in HR as in any other sector, but perhaps more polarising here as (in my opinion) HR is often slower to move/adapt than other sectors of business. 
Activity freeze
Many are seeing no new recruitment, or significantly reduced recruitment compared to normal times. This is often not just down to cost – but also the new challenges of remote hiring.
Redistribution of great people
With lots of redundancies and furloughs, the talent pool has more new and high-quality people who are seeking roles than usual.
A huge volume of applicants for each role
Although, yes, there are many high-quality people now on the market, there are also a lot of not-so-high-quality people. And, they're all applying for the same roles, in huge volumes. So there is a real need to manage this.
What other in-house recruiters are doing right now.
Using tools for screening and interviewing candidates
I invited Eliav to talk with me because I am genuinely a big fan of myInterview. Their software has in-built behavioral AI, which ranks candidates based on the 'big 5' to help in-house recruiters shortlist candidates better. It's a really useful tool for in-house recruiters.
Reducing costs
Some companies are trying to work smarter, others are simply just doing less. It's very obvious that some companies are hoping everything will just go back to normal, whereas others are charging forward and making the most of this time.
Video interviewing
Companies who've never considered any form of video interviewing are now having to suddenly use some kind of technology – so you see them using Google Teams, Hangouts or Zoom. Then most forward-thinking companies are using a more intuitive tool to solve the problems of storage, privacy, format, and length of videos (which is where tools like myInterview come in).  Although there's nothing wrong with Zoom / Teams / Meet et al when used for a one to one or team interview, there are just better ways to screen candidates with video.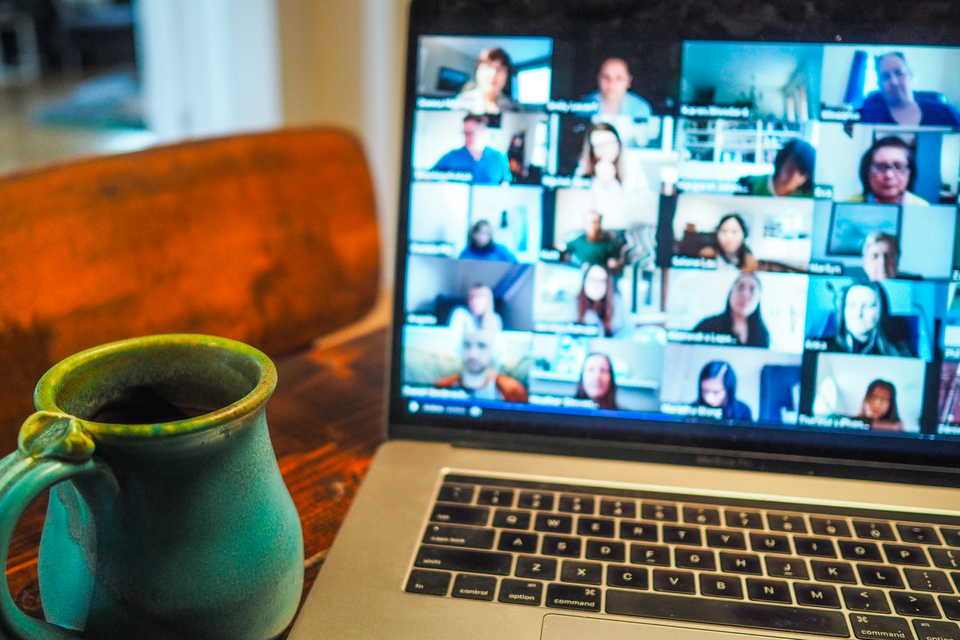 Our top three takeaways for in-house recruiters, to be ahead of competitors.
1. For once, really great candidates are out of work… and this is a good thing (for you, and maybe for them too).
When recruiting reactively, you tend to find the same mediocre candidates on the market, all the time. Now is a really good time to stop doing that.
Usually really great people get headhunted. They aren't often 'on the market'. The really bad people stay in roles and drive out the really good ones (and vice versa).
But now, things are different. Suddenly lots of really good people have found themselves on the market through no fault of their own. What an exciting time for hiring…
You have the opportunity to attract naturally good talent into your business. Maybe these are candidates you don't usually get a look at. It is the perfect time to learn how you can attract more of the right people to your business, and build a pipeline for the future. Are you advertising right now? It isn't expensive to get in front of the right people currently, so capitalize on that. Are you building a talent pipeline?
If you don't have the budget to take on one really good candidate who could transform an area of your business, is it worth thinking about managing out (with a decent severance package) a couple of the 'bad' employees you've wanted to get rid of? Go out of your way to use this unusual and exciting time to your benefit. Make it feasible.
2. Don't be afraid to 'put people off' working for you.
Right now is the perfect time to craft a really good employee value proposition – show people why they should want to work for you, and why they should stay too. People are looking for stability.
Sure, lots of people are out of work. This technically means there' is more choice.
But, if your organization wants to hire the best candidates, not just any candidate, then you need to encourage them to move (or at least to choose you over a competitor if they're currently out of work).
A common mistake I see from organizations is thinking that a great employee value proposition should attract everyone.
That's wrong. Having a great EVP is about attracting the right kinds of people and disqualifying all the others.
You can't be everything to everyone – the way to attract really good people is by saying 'Hey, if you fit this box, we're great for you! You'll love it here! But, if you don't fit this box, then we're not for you – in fact you'd probably hate working here. Thanks anyway!'. The power in that message is massively underrated.
3. Use your 'extra time' to invest in operational efficiency.
I've yet to speak to someone who tells me that this pandemic hasn't given them more time.
That's great, but what are you doing with it?
Let us remember, this is temporary. Lockdown could be for one more week, one month, one year. But when, eventually, we go back to the pace of life we previously had, will your business be ahead or behind?
While you have the luxury of more time, invest in operational efficiency.
Even if you're not making remote hires right now, there are some easy things you can do right now to get ahead of the curve. Don't be a dinosaur. Get involved.
Learn how to make remote hires
Engage your hiring managers with remote hiring (get the right software in place, and get your team on board too)
Get versed in remote interviews (Video interviewing doesn't just mean Zoom. There's some great software out there, and we really do think that myInterview is one of the best. You get a free trial right now, here)
Things are changing, and we're all still trying to work out how to navigate that. But as things speed back up (inevitably) we have two choices – get ahead, or fall behind.
When your business is ready to hire again, will you already have some great candidates lined up? Or will you need to fumble through creating a remote hiring process?
If it were up to me, I'd use this time to get as well versed in being as remote as possible.
Remote working doesn't just mean that your staff have computers and desks at home. It means that you've set your business up so that when you aren't all together, you can work as well as if you were. This means having clear policies, communications channels, information easily accessible by everyone, and of course that your data is safe.
It's sure that going forward we will see changes with regard to how businesses trade. But there are perks here.
Working remotely also raises the possibility of reaching a much wider pool of talent than ever before – brilliant for the employer, but also for the candidate. Hence why it is so important that you craft a really good EVP during this time – if a person can work for your competitors in another location from anywhere, and aren't held back by where they physically live, would they still want to work for your business?
So, next steps? It's obvious, use this time to your advantage. Nail your EVP. Look at tools that could aid you in streamlining processes and improving remote working. Get a demo, see what fits. Then roll it out, get set up and ready for 'the new normal.'
Want to hear the whole discussion?
We've made a recording of this webinar available on demand for free.