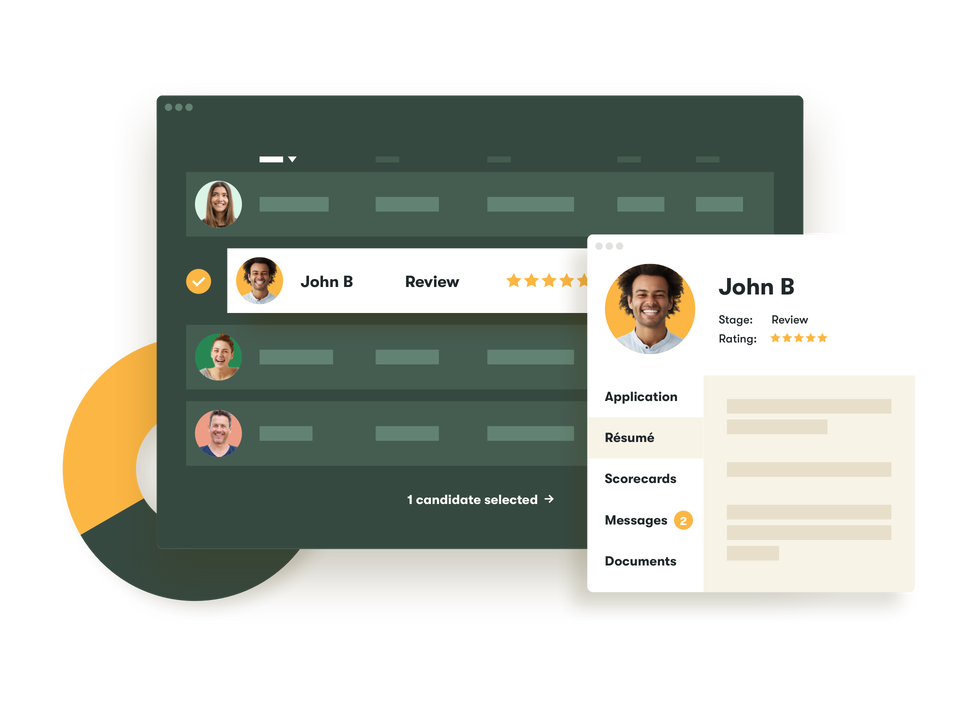 Insight
Choosing the Best Applicant Tracking System for Your Start-up
June 12th, 2020
10 minute read
If you're looking to grow your business, you're going to need to have an exceptional team in place to help you. When you're busy working to establish a name for yourself, winning customers' hearts, and building your brand, the last thing you need is a team that falls short of the mark.
As a founder, it's your job to make sure the people you hire are going to be the ones that propel you to success. A poor hire can cost your business hugely, especially when you're a start-up. 
With so many things to get right when you're recruiting for a start-up, why make life harder than it needs to be. Applicant tracking systems have been built with the sole purpose of making you better at recruiting. 
Why would you struggle on with something manually, when there's a great time-saving tool out there to help you to do better, faster? It's like counting each step you take, or just wearing a FitBit. Don't make your life harder than it has to be.
Investing in an ATS now means that you'll save a tonne of time and money later on. 
Does my start-up need an ATS right now?
Well, do any of these ring true for your business…
You need to scale fast, but you find it hard to attract the candidates you need to grow

You've just closed a round, and now need to scale with top talent

You keep forking out on recruitment agencies whenever you do need to recruit

Recruiting isn't something you have a lot of time for, or experience in

You don't have an in house HR or recruitment team

You already have so many emails (and don't want CVs flooding that inbox)

You're getting the 'wrong' type of applicant

You have no idea about crafting a compelling candidate experience

You don't have time to spend on tedious recruitment admin

You like decent design and value UX, and you don't want to use a clunky piece of software (which is what you're scared an ATS is going to be like)
If you've nodded along to at least a couple of these, then you're in a place where a good applicant tracking system would be a genuinely useful tool for your business, and is going to be worth the investment.
How will an ATS help my startup?
Having worked for several start-ups, one of the main problems I've faced has been getting the team right. 
Often, you haven't got the budget to tempt top candidates away from comfortable salaries, so great talent is going to be taking a 'risk' on joining your company. 
But without knowledge of how to hire – whether that's writing compelling job descriptions, offering a good candidate experience, or where best to advertise vacancies, it's tough to know how to turn the heads of the talented bunch that you want.
The right applicant tracking system will make the whole process of attracting and hiring the right candidate easier (especially if it comes with the support of a killer customer success team).
When you've used an ATS, I can assure you there's no way you'd consider not using one. No matter how your recruitment process changes, or your business grows, a great applicant tracking system will last the journey. 
1.
It'll save you time by automating admin.
Don't have a dedicated HR department or recruitment team quite yet? The likelihood is that while your start-up is in its infancy, the role of hiring will fall on your shoulders until you can hire someone else to hire someone else.
The good news is that the right applicant tracking system helps to make the recruitment process easy, and saves you a tonne of time by automating admin. 
Here's how:
Candidate Profiles
Everything you need to know about an applicant from their CVs to your correspondence with them, and notes from your team – all stored in one central location.
Workflows
Manage the whole hiring process in one place. Track the progress of candidates against each vacancy and send personalized notifications automatically. Much like a sales pipeline in your CRM.
Candidate Scorecards
Candidate scorecards make it simple for everyone in the hiring process to evaluate candidates against the most important criteria, and give consistent, objective feedback.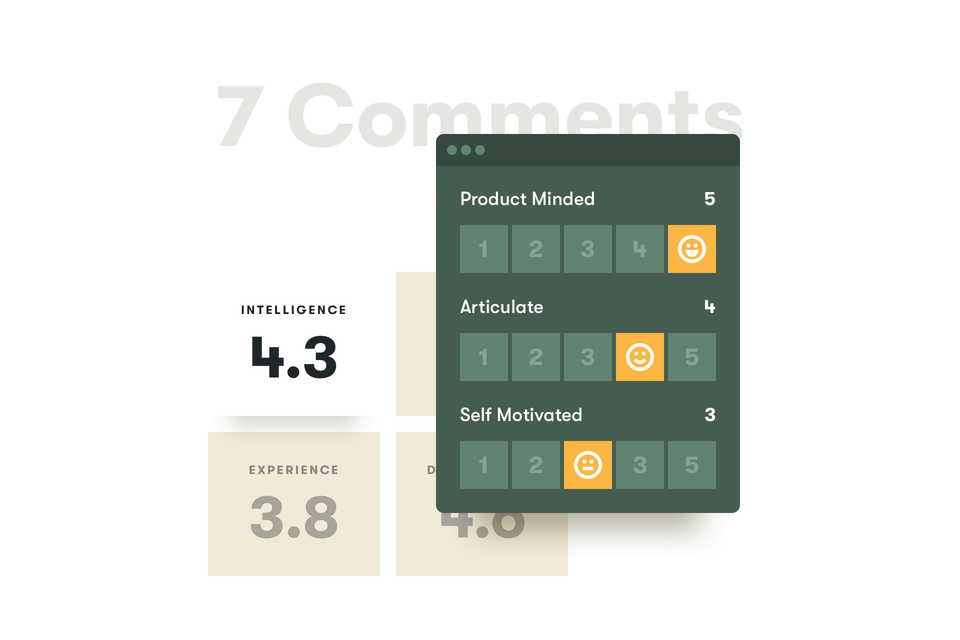 Candidate Messaging
Keep messages out of your inbox and give everyone visibility of what's happening. Send, receive, and reply to emails and text messages in a central location. Customizable templates, one-to-one messages, bulk messages, and automated workflows for things like rejection, interview invites, and offers.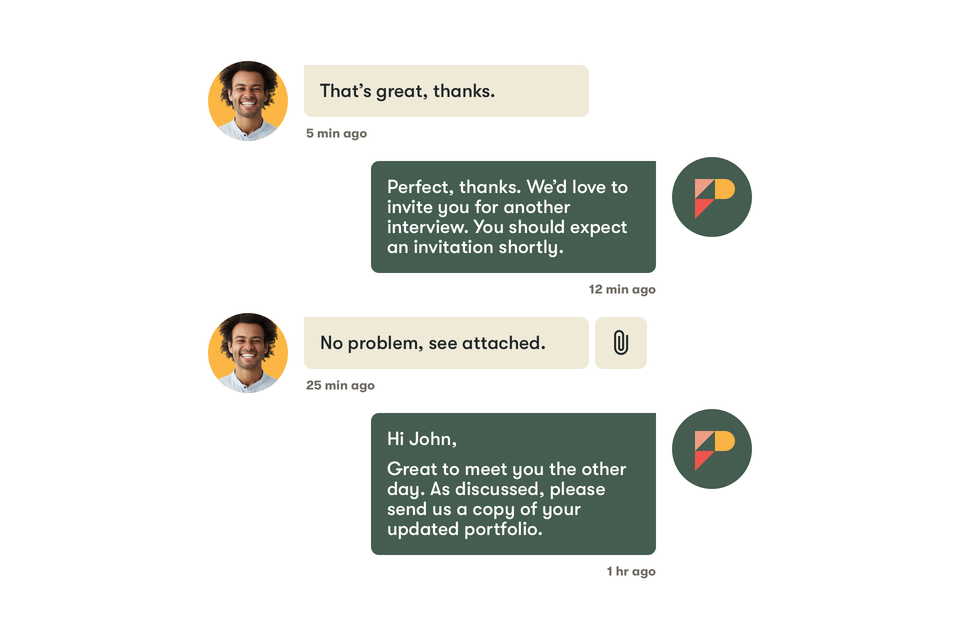 Interview Scheduling
Schedule interviews without the back and forth of email. Send candidates a real-time view of available interview slots, and let them book online – straight in your interview panel's calendar.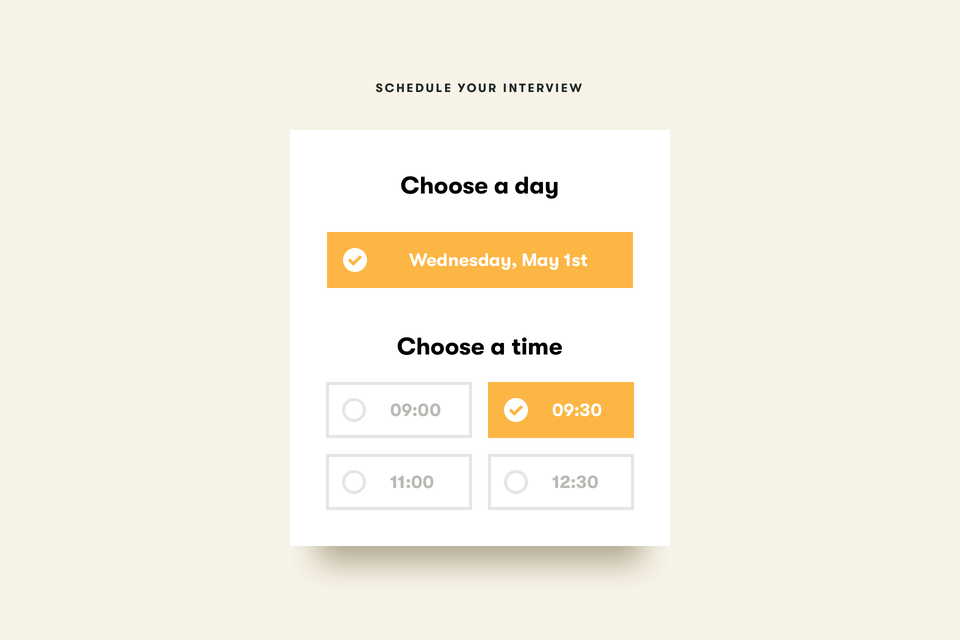 Selection Tools
Hire your ideal candidate: With tools like blind hiring and candidate scorecards, you'll make better, fairer hiring decisions.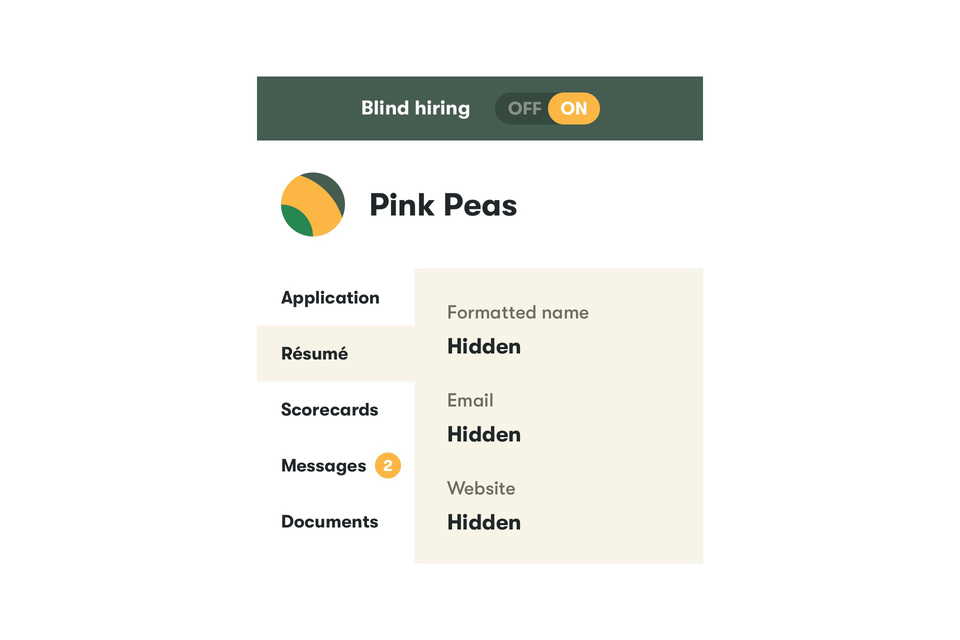 Talent Pools
Build a database of "silver medalists" – the candidates you loved but weren't able to hire, so you remember them for future roles.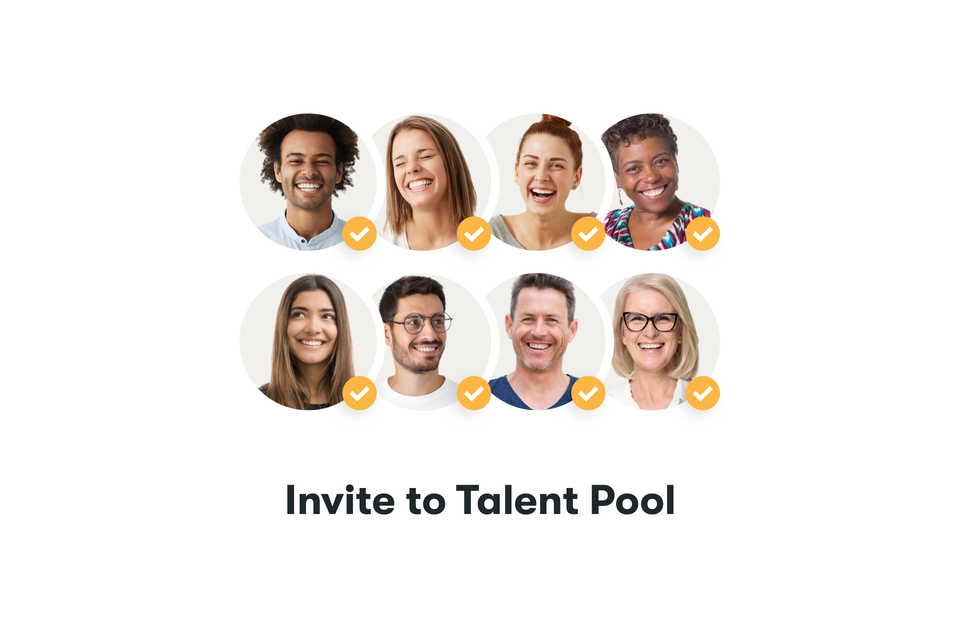 2. It'll help you stay compliant
Urgh, not data protection again. You can stop worrying about data protection when you use an applicant tracking system that has built-in compliance tools. Keep candidate data out of inboxes. Good applicant tracking systems will give candidates a self-serve data protection portal meaning they have complete control of their data.
3. It'll help you attract great candidates
To get to where you want to go, you need an excellent team. When you're hiring, you're not "buying a new starter". You're selling the opportunity to work at your business. But most start-ups don't have an in-house recruitment function, and their marketing team is too busy filling the sales pipeline to invest much in recruitment marketing and employer branding.
The best applicant tracking systems for start-ups will inevitably include talent attraction tools to help you with your recruitment marketing. Here are few to look out for:
Careers Websites
More than just a list of vacancies, job descriptions and application forms, the best applicant tracking systems for start-ups will offer a fully branded careers website (managed through your ATS). This careers website will showcase your employer brand, and provide a great mobile experience that will convert visitors to applicants.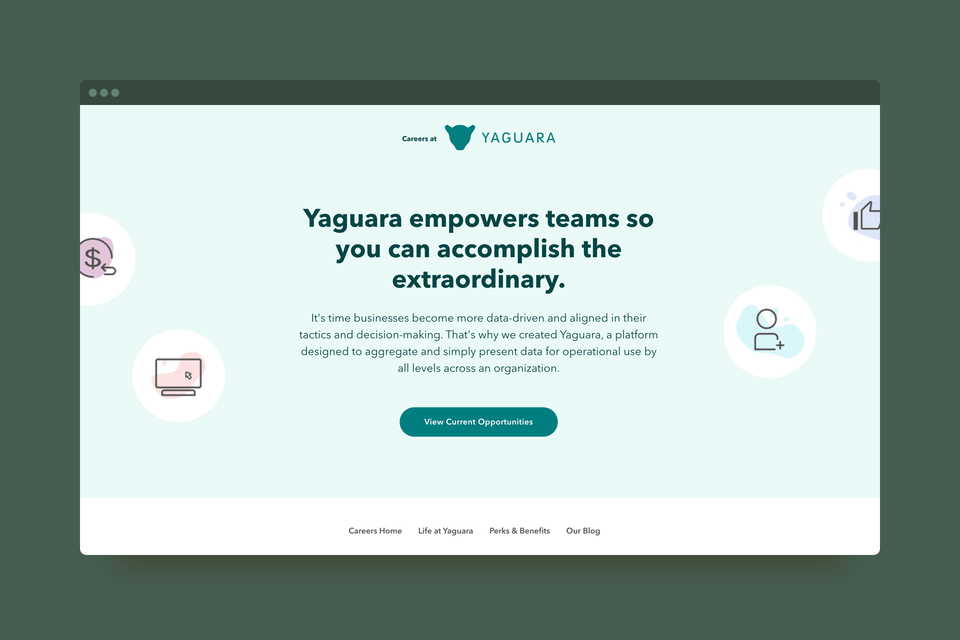 Recruitment Advertising Tools
Modern applicant tracking systems will include some form of built-in recruitment advertising tools. On the most basic level, they'll let you post vacancies to social media and automatically post to job boards.
Applicant tracking systems with more advanced recruitment marketing tools will enable you to run highly targeted, branded recruitment advertising campaigns across channels like Facebook, LinkedIn, Instagram, and Google Display Network at the click of a button. 
4. It'll help you position yourself to win the best talent in a competitive market.
Whether we like it or not, nearly everything in life is about presentation. How does it look, how is it perceived by others, and ultimately, do I want in on it? 
The best applicant tracking systems will focus on the candidate experience. A new applicant will be met by an aesthetically pleasing careers site filled with personality, a short application process, and the ability to apply with just one click using their Linkedin profile.
No messing about here – we take the candidate experience seriously, and so should you. But it's not just about attracting the applicants. Every single touchpoint your start-up has with a new individual is potentially another sale, another ambassador or a fab new staff member. So career sites, recruitment marketing, job posts, job descriptions, and the communication you have throughout the recruitment process is paramount to your company's success. You never know who you're speaking to… or how transformative they could be to your business.
How much should a start-up pay for an ATS?
ATS pricing is often elusive. I recently did a load of research and wrote an article on applicant tracking system pricing and another on explaining the detail of applicant tracking systems which may help you to understand the main ways that ATS pricing models work.
To be clear, most start-ups businesses would be looking at around $5,000 to $15,000 per year on average for a good applicant tracking system according to my research.
I'd suggest reaching out to the providers that you like, and see if you can negotiate a deal. If you're a start-up that plans on scaling, and you want to get set up with the right provider now (rather than having to change again in a couple of years), then speak to the provider you want to go with and see if they can help you with some discount to help you through your first few hires.
Choosing the ATS that'll give you what you need is more important than price in the long run. A great applicant tracking system will save you significant time and money. By automating repetitive tasks, you'll spend less time on admin. Through increasing direct hiring, you'll cut your costs and reduce recruitment agency spend. By choosing an ATS with built-in recruitment marketing tools, you'll attract better candidates and be more efficient with your advertising budget. Plus, if you attract the right people to your business in the first place, then we're talking less wasted time and money, no more hiring the wrong people and slowing your growth rate.
If you're not sure where to start, I'd recommend checking out this article on choosing the right applicant tracking system. If you choose the right tool in the first place, you'll find that the return is well worth the initial investment. 
I only regret not purchasing this software sooner!
What are the best applicant tracking systems for a start-up?
There are a huge number of applicant tracking systems available to choose from – some are great for small businesses, but that doesn't mean they're right for start-ups that are planning to scale in the near future. 
Obviously, we'd love you to evaluate Pinpoint as a provider of choice, but totally understand you're going to want to see a few different solutions before you make your final decision. 
If you're not sure where to start, I'd recommend reading my guide on How to Choose an Applicant Tracking System which will give you a really good starting point in your search for the right fit. 
After that, visiting a review site such as Software Advice, that gives you unbiased reviews on a range of applicant tracking systems will help you to narrow down your search.
Then finally, contact your shortlist of providers and request demos to see which software you feel would fit your business the best. 
The key takeaway here is that if you select a good ATS now, then when your business is much bigger, you'll thank yourself. With everything from recruitment advertising to offers and onboarding handled in one central system, you'll get rid of the recruitment admin headache, and make better, faster hires. When you get recruiting right from the start, scaling fast becomes so much easier.
Pinpoint's as much about how we can support you, as the software itself. Whether you choose to use Pinpoint as your ATS or not, we have a huge number of helpful resources to help you make better hires, faster. For example, this guide on creating an employee value proposition will help you get your head around how a unique employee value proposition can help you stand out the importance of using your EVP as your USP in a competitive talent market.
If you have any questions, feel free to reach out to our team. We're here to help you work out if Pinpoint's right for you and, if it's not, recommend the best alternative.
Looking for an ATS for your startup?
We'd love to show you how Pinpoint makes attracting, hiring, and retaining top talent easier.