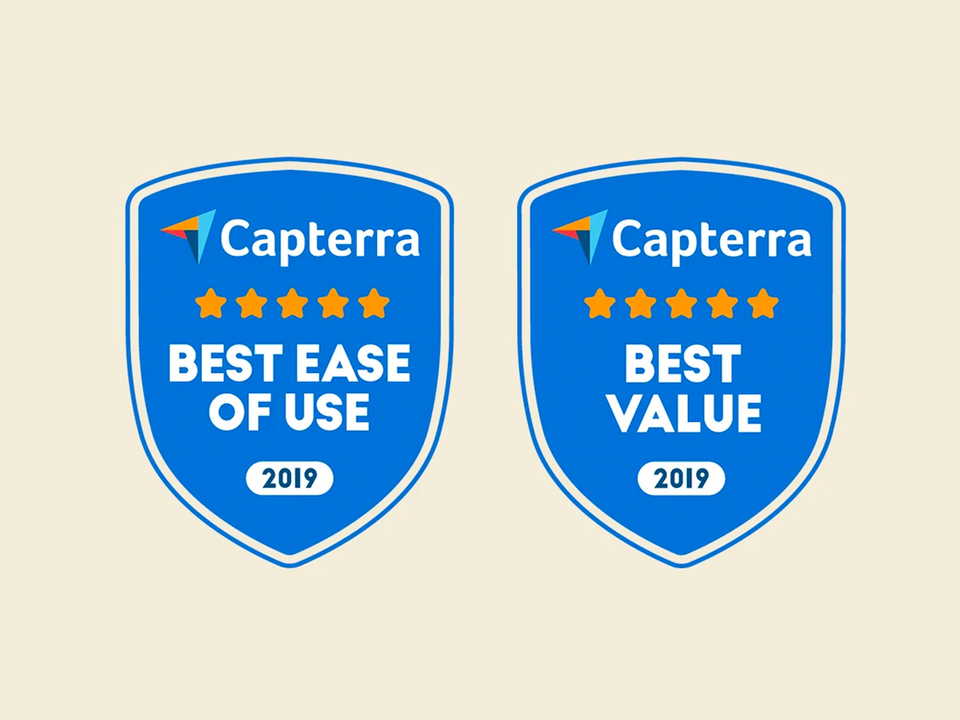 News
Two Capterra Awards for Pinpoint
September 16th, 2019
1 minute read
We're proud to announce that we've been awarded "Best Ease of Use" and "Best Value" badges by Capterra (a Gartner-owned software comparison site) in the Applicant Tracking System category.
Being recognized in the Best Ease of Use category is particularly important to us because we invest so much into the design and usability of Pinpoint to ensure that it's a beautiful, easy experience for our clients and their candidates.
We're also proud of the value for money that we offer our clients. Where we win is on delivering value across the whole recruitment process. Whilst most Applicant Tracking Systems' features focus on helping in-house recruitment teams reduce admin and choose the right candidates, we put just as much emphasis on the sourcing side – helping in-house recruitment teams to attract the best applicants and offer a personalized candidate experience.
It's this unique combination of sourcing and selection tools that's helping our clients attract more applicants whilst reducing recruitment costs. Many clients are seeing a return on investment in as little as two or three months whilst reducing recruitment costs by as much as 83%.