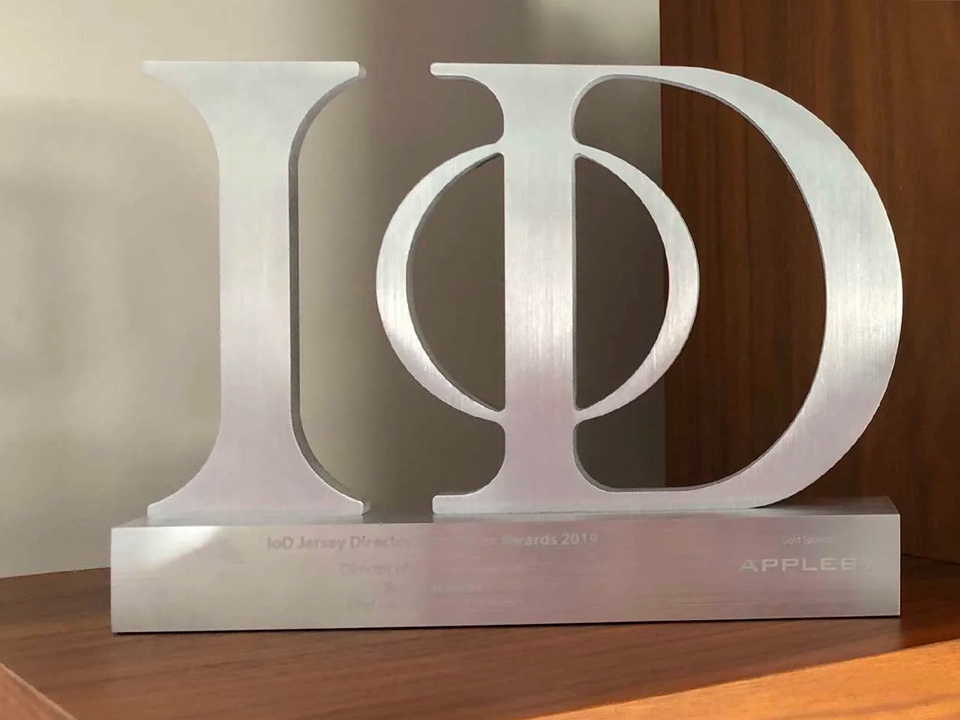 News
IoD Award Win for Pinpoint CEO Tom Hacquoil
May 21st, 2019
1 minute read
Our CEO Tom Hacquoil has done it – winning Startup Director of the Year at the prestigious Jersey IoD Director of the Year Awards.
Tom said: "I'm so proud of what we're building at Pinpoint and couldn't be more excited for the future. All leadership awards are actually just a reflection of the team behind the scenes and that's never been more true than here – I really am stood on the shoulders of giants. Special thanks due to Tom Luce and William Rogers who've been on the Pinpoint journey since day one and who are as much responsible for our success as I am."
"As always, we're growing fast and hiring across the board – we'd love to hear from you. Thanks to the judges and to IoD Jersey for another great event."
The Institute of Directors Awards were held at the Royal Yacht in Jersey and Tom will now be put forward for the UK awards later this year.