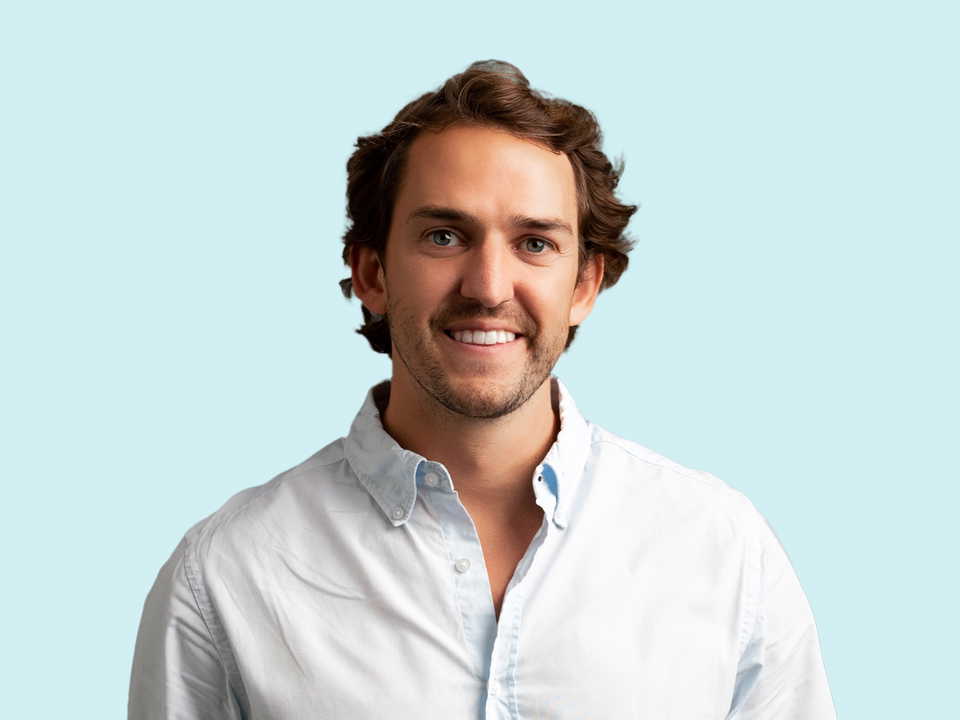 News
Product Spotlight – May 2021
Hey there,
Welcome to the May edition of our monthly Product Spotlight, highlighting the biggest and most exciting updates in Pinpoint.
This month we're launching Custom Fields and our new Zapier integration. But the majority of this release is about small improvements to existing features that'll have a big impact on how you get work done in Pinpoint.
And if we haven't met yet, I'm Harry—part of the Customer Success team here at Pinpoint. 👋
Let's get started…
You asked, we delivered. Custom fields are HERE!
Now you can create custom fields for Jobs, Applications, Talent Pipeline Candidates, and Offers.
Field types include:
Text
Number
Date
Yes/No
Drop Down Select
Multi-Select
And you can even include your new fields in reports using Custom Report Builder or access them via our API.
Custom fields can be used to store anything you want. Some of the use cases we hear about regularly include:
Storing information about candidate education using pre-built lists of school names, degrees, or disciplines.
Storing information discovered through the hiring process—for example, whether or not a candidate will need to be relocated.
Storing information like equity allocations and bonuses against offers, and using the information in offer letters.
We already offer direct integrations with a huge range of platforms—from HR management systems to background checking vendors and job boards.
Now you can integrate with over 3,000 additional apps available via Zapier—enabling you to create your own integration points, design your own workflows, or use our pre-built templates.
For example, you could use Zapier to:
Add talent pipeline candidates to an email nurture campaign in Mailchimp or HubSpot
Create a task in your favorite task management app when there's a new candidate to review
Invite a candidate to a technical assessment in a tool like Coderbyte
Wondering how the new integration with Zapier could help you improve your workflow? Get in touch with your Customer Success Manager who'll be happy to help.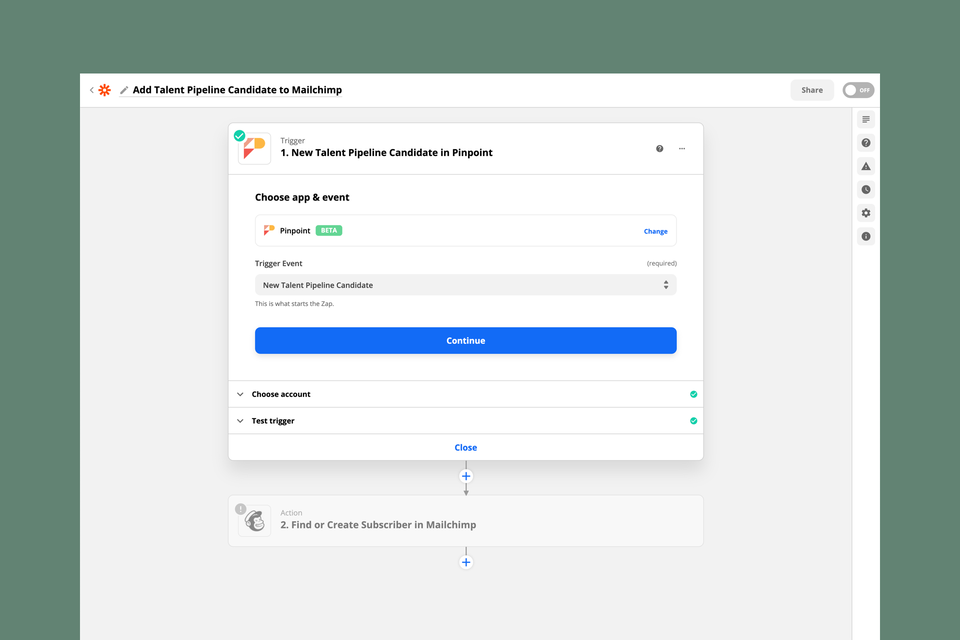 We care a lot about growing our ecosystem of integrations and an important part of that is offering a great API. Alongside some API improvements this month, we've updated our API documentation which you can find here.
Other Small but Mighty Changes
Every month we make small improvements to Pinpoint that are a big deal to some of you.
Integration improvements
We've made improvements to a number of existing integrations including:
BambooHR: Job Title, Location, and Department can now be selected based on the values in BambooHR
CarePlanner: Documents can be sent to CarePlanner when a candidate's hired
Certn: Now you can select multiple background reports from Certn, and you're no longer required to provide a date of birth
Google Jobs: Google Jobs indexing improvements help your jobs show up in Google Jobs
Other improvements

Now you can: 
💾 Save a job as a draft and come back to it later
🔍 Filter by tag in the list of "all candidates"
📝 Use the interview configuration page to provide "additional information" on an interview-by-interview basis. This text is included on the interview scheduling page and in the interview confirmation email
✏️ Edit the channel source for job applicants and talent pipeline candidates
#️⃣ See the job requisition ID next to the name of the job in the latest jobs list on the dashboard, and the manage jobs page
🔗 Make links on careers sites open in a new tab
🗣️ Change a candidate's language preference
And that's it for this month.
We'd love you to get in touch if there's anything we can help with, or if you have feedback on this latest product release.
Want to see Pinpoint in action?
We'd love to show you around. Watch our on-demand demo video today.