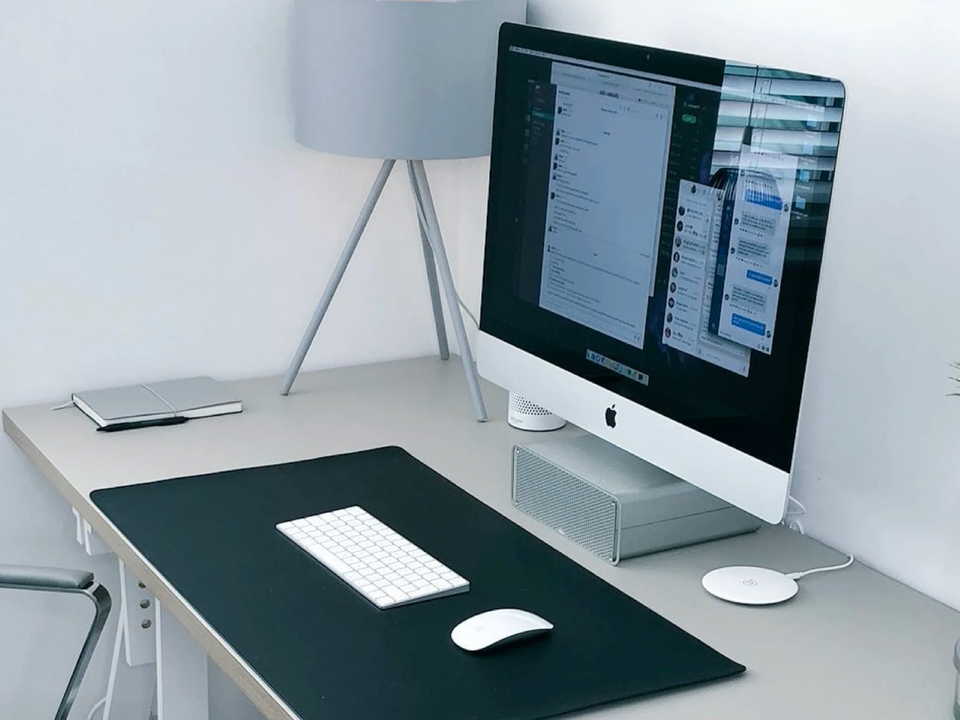 Insight
5 Remote Working Guidelines You Can Implement Today
March 16th, 2020
6 minute read
There are plenty of blogs and articles offering remote working guidelines but, having been there and done it ourselves, there are a few things that aren't immediately obvious, things that have made a massive difference to our own team.
1.
Optimizing communication
Most organizations are now using some kind of synchronous communication tool like Slack or Microsoft Teams. We use Slack. These are some of the guidelines we give to our team to make distributed working easier. It's worth noting that these rules apply to everyone (whether you work from the office or remote):
Include your normal working hours in your profile on Slack so that people know when they're likely going to be able to get hold of you.
Signing into Slack is the same as walking into the office. The rest of your team will generally expect you to be signed into Slack when you're working (either remote or from the office). If you're signed in, people will assume you're available.
Use the "status" on your profile and set it to:

Working remotely – if you're working remotely
Deep work – if you're working but not going to be responding immediately because you're in the flow
Taking a break – if you're away from your desk to have lunch / go for a walk etc
Out sick – if you're not working because you're ill

If you want to turn off your Slack notifications to do some focused work we encourage that, but stay signed in and turn on "do not disturb". That way, if someone needs something very urgent they can still push a message through to you.
We've been using a tool called Standup Alice in Slack to do daily stand-up meetings for the development and marketing teams for a while.
We ask everyone in the team to answer four quick questions:
What did you complete today?
What do you plan to do on your next working day?
Do you need any help from anyone?
How are you feeling right now?
It's a good way for everyone in the team to keep track of what others are working on, for people to alert others to things they're blocking, and for each team to see what the other teams are working on.
This isn't in place of a daily video call to catch up as a team if you're not all working in the same location.
It may seem obvious but share calendars publicly if possible. If you don't want to share all the information about meetings in calendars (particularly important for teams like HR), at least share your availability so that people know when they can expect to reach you.
Everyone should keep their calendar up to date with any meetings or plans to be away from their desk for extended periods (including personal errands during the day).
4.
Video calls best practice
We use Zoom for our video calls as we've found it to be the most stable and reliable platform. Plus, if you're having calls with companies whose security policy doesn't allow users to install software on their computer, there's an option to join the call through a web browser instead.
Here are our guidelines for using Zoom, but they apply to other video conferencing tools too:
Add a Zoom link to all meetings proactively (unless you've already agreed with all participants that it will be a physical meeting).
Add a secondary host that can start the meeting in the event the host is running late or they're no longer available.
Use your webcam to improve communication. If you're concerned about your background you can set up a virtual background.
Use mute to reduce background noise when you're not speaking. The host(s) can also mute participants.
If you're running a video meeting and there are more than two people in any location, everyone should join the call from their own device. We've all been that person joining a call but just hearing a load of noise and echo – it sucks.
For larger meetings, consider using the "raise hand" feature to determine who will speak when. It can be difficult, to tell when someone is about to finish speaking or is waiting to speak.
5.
General remote communication best practices
In the office, we bump into people in the kitchen and overhear conversations in the open office. This is really valuable and results in some great ideas / solutions. There are ways we can maintain some of this when working remotely.
Default to public
If you'd have a discussion in the open office but someone you want to include isn't in the same location as you, have it in a public channel (or on a video call) rather than in Slack direct messages or by email.
If you discuss something with someone in the office or on a call, that you think some remote people would have benefited from overhearing, pop a quick summary into the relevant public channel.
If you want to give a shout out to someone for some great work or celebrate something that's gone well – post it into the appropriate team (or general) channel on Slack.
If you need to get an urgent response from a specific person or you want to ensure they see your message you can @ them on Slack even if it's a post in a public channel
There are some obvious exceptions to this and, beyond these, please apply common sense:
If you're talking about something that's just not relevant to anyone but the person you're talking to, keep it in direct messages.
Praise in public correct in private.
If you have constructive feedback to give, do it over a video call so intentions come across.
Use common sense and keep sensitive topics that aren't appropriate for public consumption in direct messages (e.g. HR questions, client data etc).
Choose the right channel
Slack (mostly synchronous communication)
For issues that require an immediate reaction (with the exception of most tickets / bugs which are in Notion).
For low-stakes conversations.
For short questions and answers where the subject of the conversation changes fast – in hours or days.
Ideal for sharing gifs!
Notion (mostly asynchronous communication)
For high-stakes strategic decisions.
For task and ticket tracking.
For long questions and answers where the subject of the conversation stays the same for a long time and requires in-depth discussion.
For topics where you want to track history and progress in a single location.
Further Reading
Everyone approaches remote work differently and what's right for one organization won't always be right for another. So, if you're looking for a broader range of views and some great resources on building a remote work culture, we'd recommend: