Why Pinpoint?
Get more control over the hiring process
Talent teams are always faced with change. An ATS should make it easier to manage, not harder.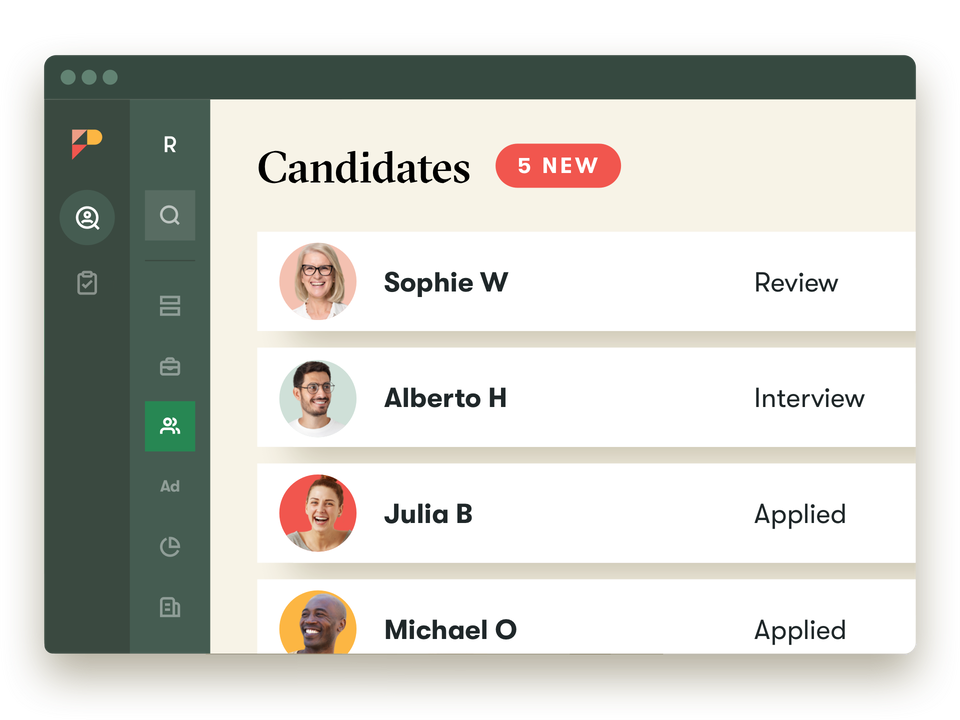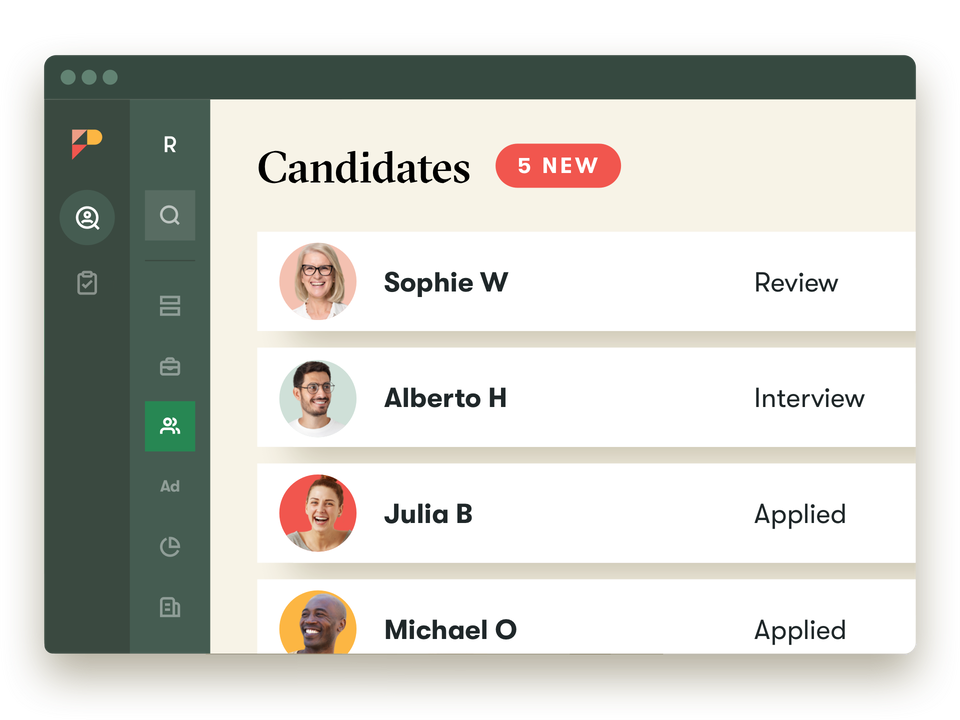 Chosen by leading talent teams
Pinpoint vs Traditional Applicant Tracking Systems
We're built with all users in mind
We care as much as you do about providing a great experience for your team, hiring managers, and candidates.

When your ATS is easier for your stakeholders to use, it means recruiters can spend less time resetting passwords and more time recruiting.
We obsess about design
We obsess over details to bring you an easy-to-use and beautiful platform, as well as the tools you need to show off your employer brand.

Our team is continuously improving the product based on customer feedback and research, with new releases launching once per month.
We care about customer experience
We want you to get the most value out of your ATS. We over-invest in our customer success team, so you have a partner by your side from implementation onward.

Customers also get unlimited access to support, so you can reach out to a real person when needed. We respond to support enquiries in under two minutes.
We're part of an open ecosystem
Sure, you can buy an all-in-one HRIS, ATS, onboarding, video interview, payroll, background screening, and performance management system. But it's a compromise. No single tool can be stand-out good at everything.

The best teams are choosing best-in-class systems that offer deep integrations with other best-in-class systems.
Award-winning and highly rated
If this is you, let's talk
You want to consistently hire the right people at the right time
You want software vendors to be more like partners and respond to your questions in less than 2 minutes, regularly
You know that hiring's a team sport and engaging hiring managers is key to success
You care about getting the best return on investment from every software purchase
You think that making one great hire is as important to your business as the biggest deal sales closed last month
You believe that great data should inform the process, but humans should be making the final decision
You want a best-in-class talent acquisition platform that integrates with other best in class tools
If this is you, we're not a fit..but we're happy to talk about other options
You want to buy the cheapest ATS there is (we're by no means the most expensive, but there are cheaper solutions out there¬—with good reason)
You think making it difficult for candidates to apply is the right way to stop time wasters from applying
You're looking for an HRIS with an ATS module (not Pinpoint), rather than a best-in-class recruitment platform that integrates with your HRIS (Pinpoint)
See Pinpoint in action
Learn more about Pinpoint with our on-demand demo video.
After less than a month of having this solution we are already seeing the benefits.