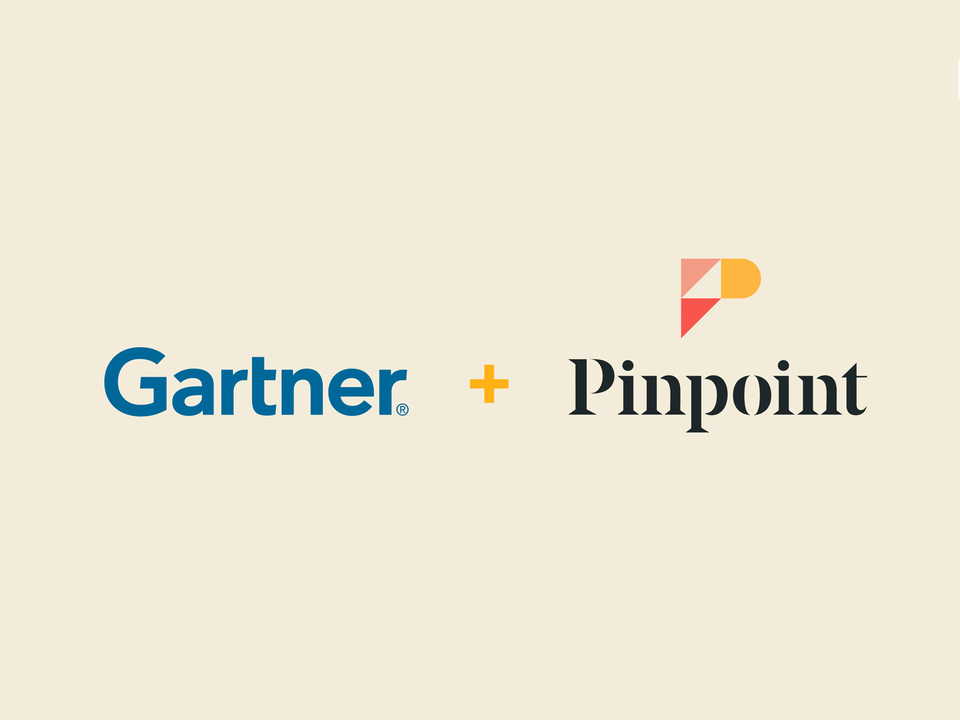 News
Pinpoint listed in Gartner FrontRunners Quadrant
February 28th, 2019
1 minute read
We're proud to announce that we've been identified as a top performing product in Gartner's FrontRunners Quadrant.
To be given this accolade so early in our journey is both an incredible honour and a real reflection of the pride we take in what we're building. We've placed third overall – second on the Usability criteria and third on the User Recommended criteria.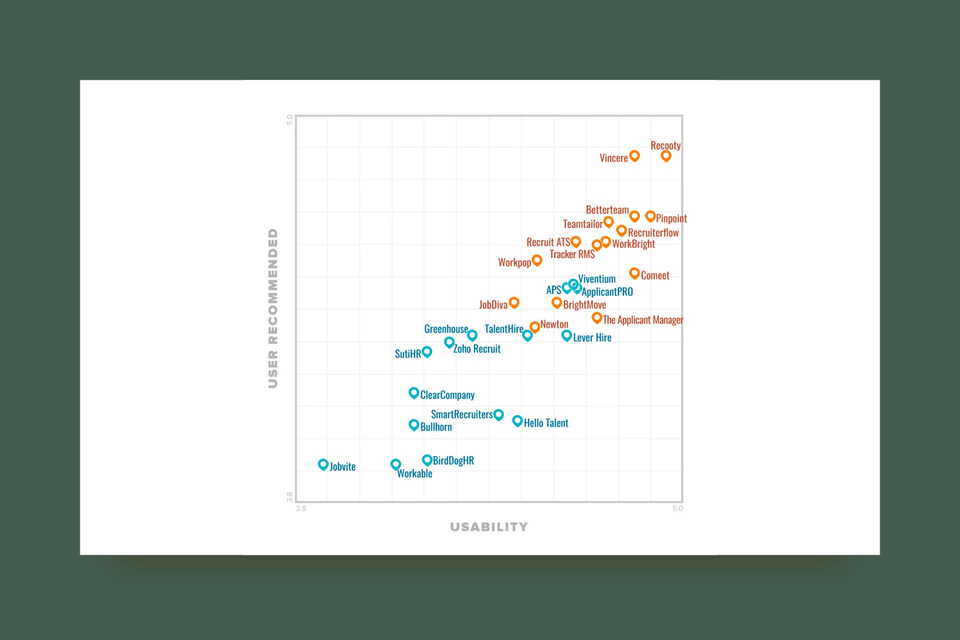 To us, this recognition is even more impactful for a few reasons:
We're not just an ATS
Whilst we offer a full suite of applicant tracking system features – they underpin everything we do – we see Pinpoint as far more than a typical ATS, focusing much of our efforts on candidate sourcing through our Inbound Hiring methodology and a range of sourcing features. We offer 'full-stack' talent acquisition software and support that with an exceptional customer success experience.
We're a premium product with a premium price
More often than not, there's a negative correlation with price and usability – i.e. as a product gets more complex and expensive, it becomes harder to use and end-users are less and less engaged. We're not a 'transaction' based provider and we don't try to compete on price – we're a premium product and deliver real results for our clients, so to have ranked second in the Usability category across our entire sector is a real win for us.
We've got some strong competition
We're still relatively 'new to the party' in this space and have a great deal of respect for many of the companies in this list – most of which are five to ten years older than us – so to have been included amongst them (and to have ranked higher than the majority of them) is incredibly encouraging and a positive sign for things to come as we continue to mature and scale our business.
You can read Gartner's full FrontRunners ATS report here, or you can learn more about their methodology and see the full list of ATS vendors here.
This is an extremely exciting time for us and we're thrilled to be able to follow up our re-brand launch earlier this week with such great news. We're hiring for a number of roles across our entire business, so if you're interested in joining us on this journey (and helping us get to first place next year), please check out our open vacancies.
–
Gartner FrontRunners constitute the subjective opinions of individual end-user reviews, ratings and data applied against a documented methodology; they neither represent the views of, nor constitute an endorsement by, Software Advice or its affiliates.