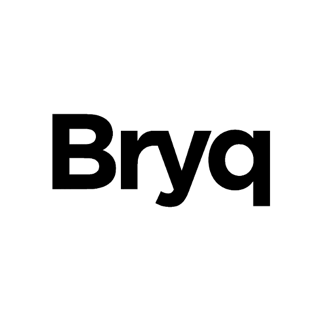 Pinpoint's integration with Bryq helps you hire the best candidates by delivering objective assessments to candidates and viewing their results all from within Pinpoint.
Make the best hires for your team by using Bryq to identify your most compatible candidates, based on personality traits and cognitive abilities.
Using our integration with Bryq, you can make better hires for your team by making decisions based on more than their CV. Bryq allows you to send customized assessments to applicants to test for cognitive aptitude and skill sets that will be relevant to the role they're applying for.
By using Bryq's assessment platform you can cut your hiring time in half and also eliminate bias that hinders DEI initiatives within your recruiting strategy.
Our integration with Bryq makes it easy to send assessments to candidates from Pinpoint, and have their results appear right from within the platform.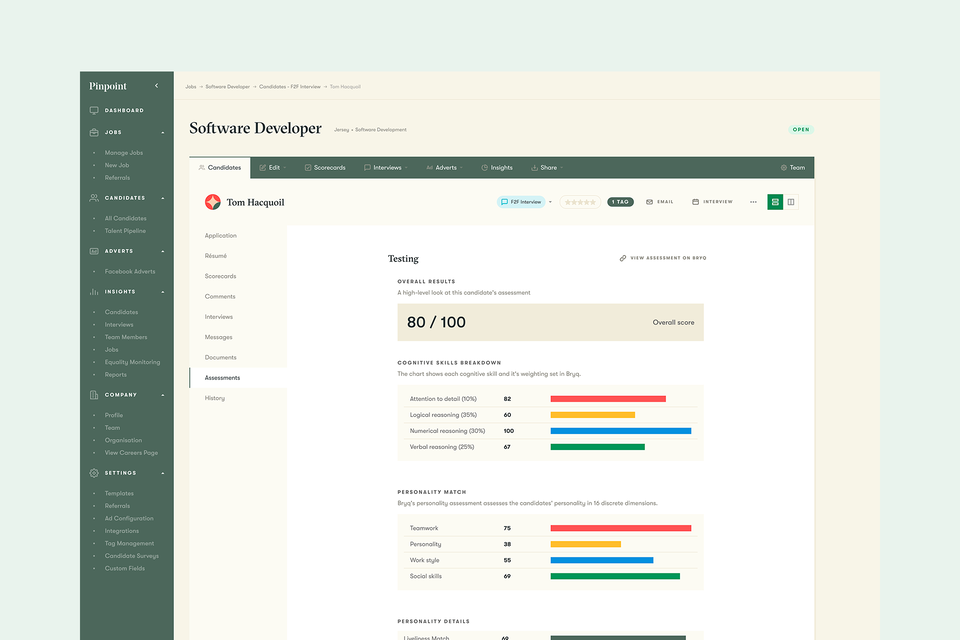 Bryq uses AI to create assessments tailored to each job role based on your job descriptions.
It also helps with:
Removing bias from the selection process by introducing more objectivity and the option to review assessment results anonymously
Shortlisting the best candidates for you and your hiring managers to progress through interview stages
Reducing overall churn and improving time-to-hire
Want to use Bryq's solution in combination with Pinpoint to attract and hire the right candidates for your team? Create an account with Bryq, turn on the integration in Pinpoint, and get started!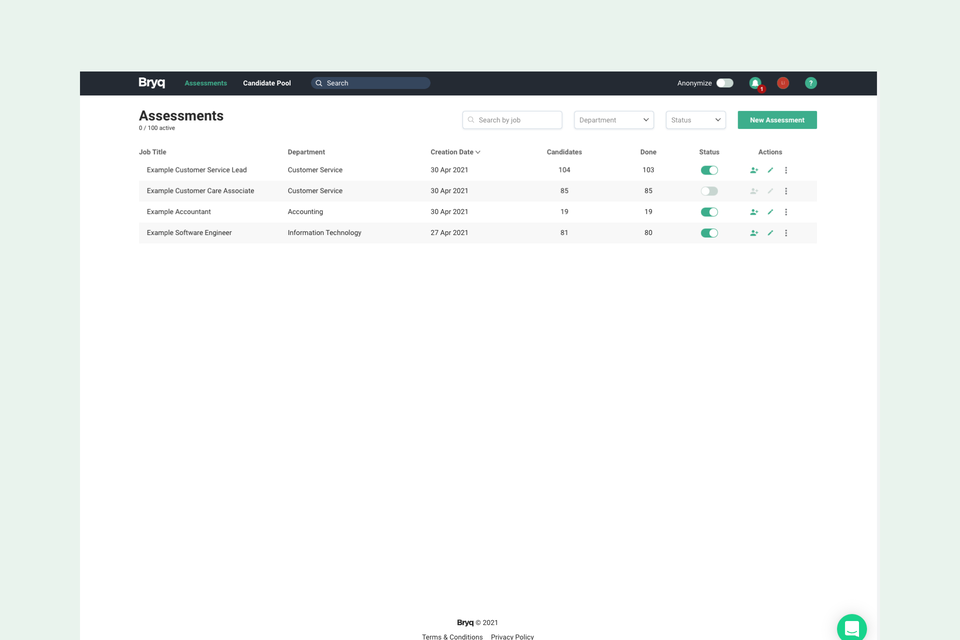 You can easily and instantly connect Pinpoint and Bryq by:
Enabling the Bryq integration in Pinpoint via an API key
Clicking a candidate profile whom you want to send an assessment to
Clicking 'Send Bryq Assessment'
Entering the candidates email address and select the assessment for that candidates from a drop down menu
Once the assessment is complete, simply viewing the results in the Assessments tab in the candidate profile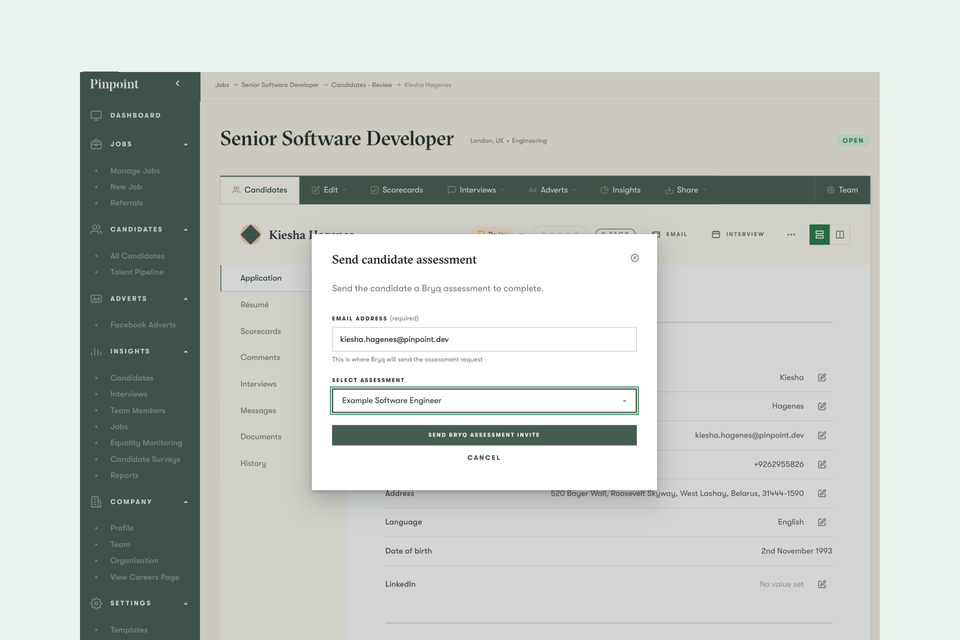 Got 30 minutes?
Schedule a demo to see how Pinpoint can transform the way you attract, hire, and onboard talent.
Free account with unlimited assessments
Offer details
As a Pinpoint customer, you have exclusive access to a free basic Bryq account for 1 open position with unlimited assessments for unlimited time!
Show offer details
Similar integrations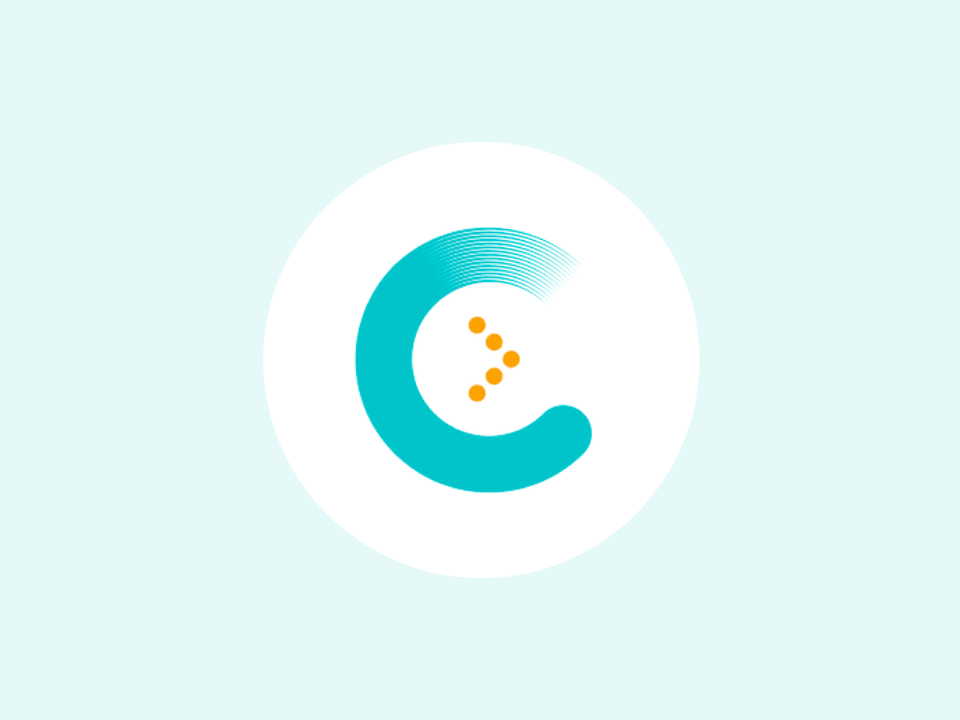 Coderbyte
Integrate Pinpoint and Coderbyte via Zapier.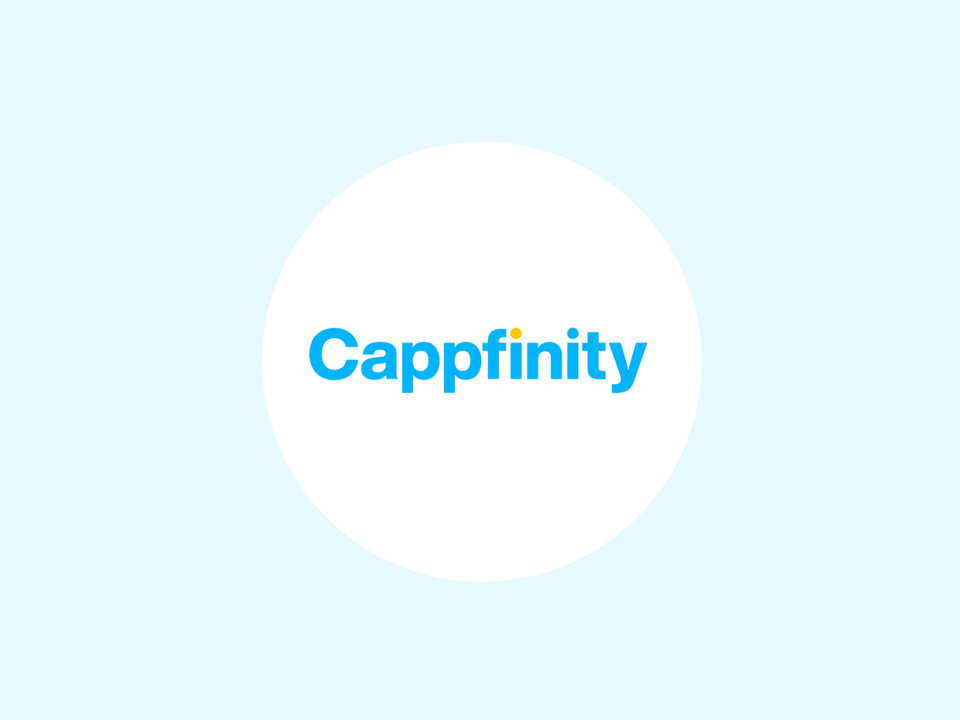 Cappfinity
Identify, recruit, and develop talent to drive your future success use Cappfinity.