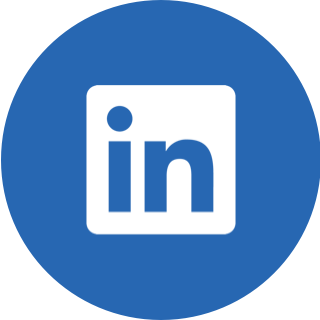 Source, connect, and engage with top talent from Linkedin and manage it all in Pinpoint.
Engage over 740m potential applicants by posting your open roles directly to Linkedin via Pinpoint
Our integration with LinkedIn allows you to put your roles directly in front of  LinkedIn's huge talent pool, give those applicants the option to apply, share vacancies with the entire LinkedIn community — and more!
By using our integration, you'll have access to a huge range of recruiting tools available through LinkedIn, with the combined power of Pinpoint.
And of course you'll be able to manage all your applicant data within Pinpoint to make the process easy for you and your hiring managers, while providing a stand-out candidate experience.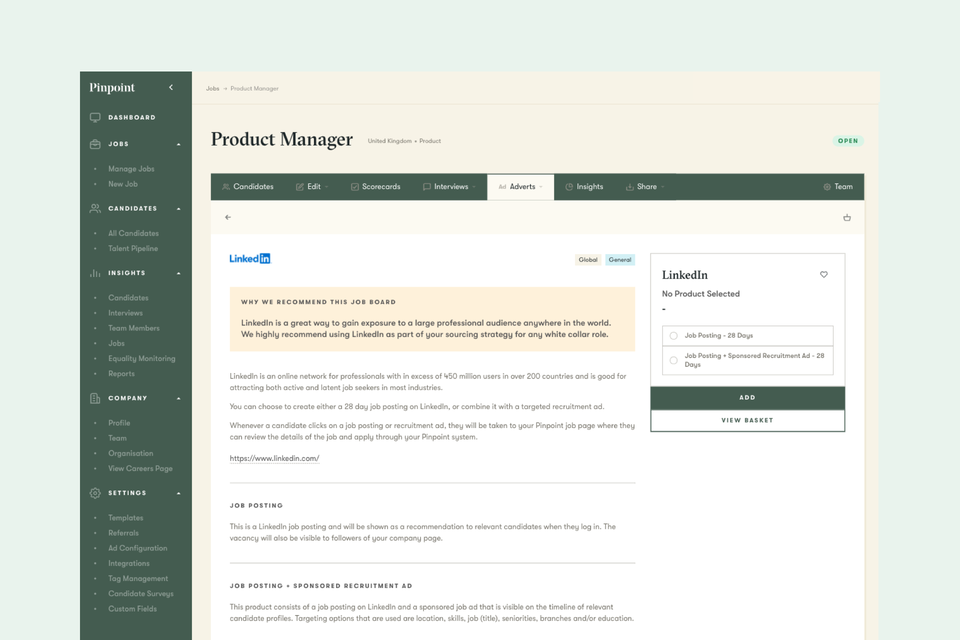 Do you wish candidates could discover your jobs on LinkedIn and apply with Pinpoint?
Do you want to be able to post your open roles to your company LinkedIn page via Pinpoint?
Do you want to be able to share your open roles with the entire LinkedIn network with the click of a button?
It's ready and waiting for you!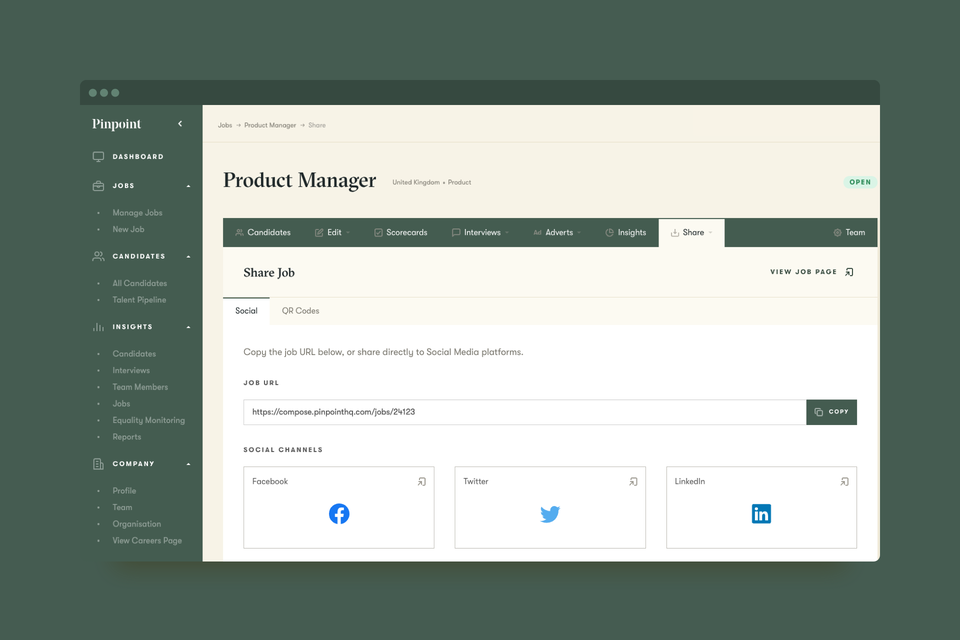 LinkedIn Limited Listings
Post and sync your open roles in Pinpoint directly with your company's listed jobs in LinkedIn.
One-click Apply
Enable candidates to populate the application form on your careers site with basic information from their LinkedIn profile.
LinkedIn Pixel
We have great source reporting in Pinpoint that enables you to see where your candidates discovered your open roles—including when candidates find you on LinkedIn. But many recruiters like to keep their reports on LinkedIn's platform up to date as well. By adding a LinkedIn Pixel to your Pinpoint careers site your reports on LinkedIn will also be kept up to date.
Social Sharing
Share your open roles across the LinkedIn community to expand your reach and attract talent from a broader pool.
LinkedIn Recruiter Premium Job Slots
If your LinkedIn subscription includes job wrapping, you can post your open roles in Pinpoint to premium job slots.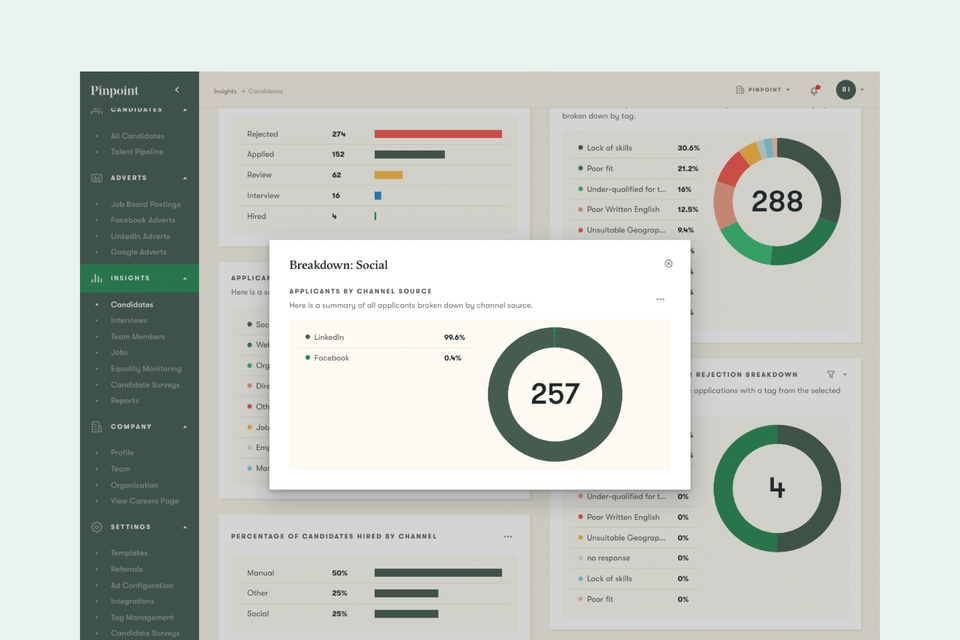 Want to see how your performing?
Using Pinpoint's source reporting, you'll see how many candidates your LinkedIn advertising delivered and  compare that performance against other advertising channels.
But it's not just about how many candidates apply.
Sure, we'll help you understand which channels deliver the most candidates for the least amount of money but, more importantly, we'll help you understand which channels deliver the candidates that you go on to hire.
Over time you'll use this data to optimize your recruitment advertising strategy—investing more in the channels that deliver quality candidates that you go on to hire, and less in the ones that don't.
Got 30 minutes?
Schedule a demo to see how Pinpoint can transform the way you attract, hire, and onboard talent.