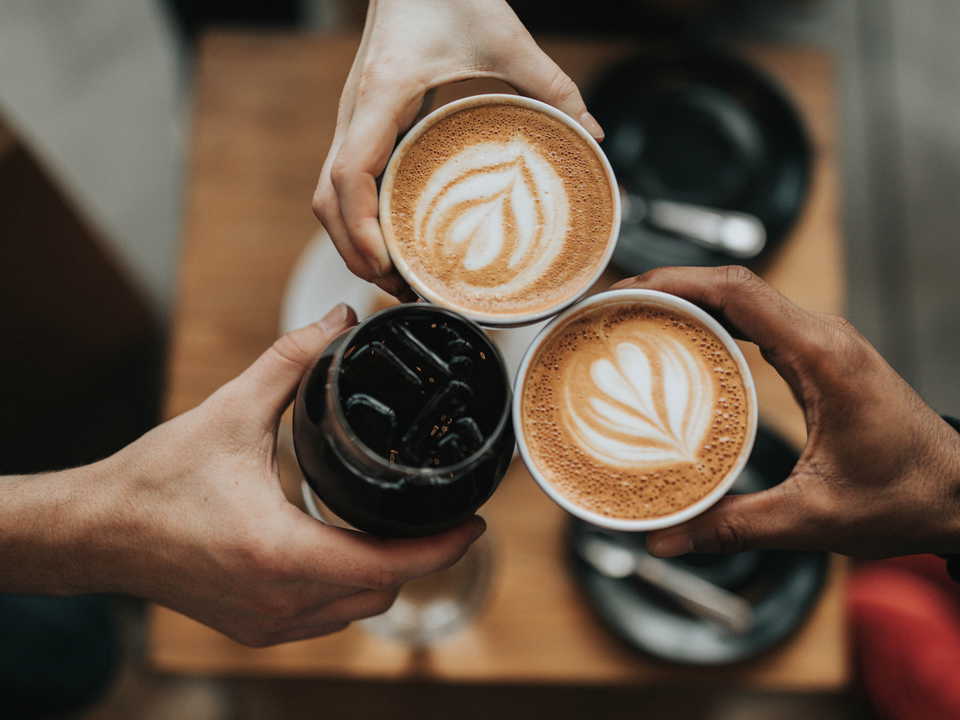 Insight
Why Everybody Should Know Three People They Want to Hire
September 24th, 2020
1 minute read
Your great people already know great people so why aren't you hiring them?
Using your team's own network is one of the best ways to attract the best talent into your organization.
What candidates want is changing
They're looking for transparency, relationships, and stability. They want to know who they're going to be working with, and they want to understand your organization's values.
So what better way to introduce candidates to your business than through personal relationships?
Employee referrals are a great source of candidates
Your team's only going to suggest people they think are going to be successful – their reputation's on the line too. 
And new hires will be engaged from day one. They already know at least one person in the company and have someone to turn to for guidance. They've learned much more about your organization would be possible through a couple of interviews, and maybe a dinner out. And they know their own performance will reflect on that of their sponsor.
But it has to go further than traditional employee referral programs
Recruitment should be everybody's responsibility and that needs to be a core part of your culture.
That's why every manager at Pinpoint is expected to know the next three people they want to hire. They're also expected to build strong relationships with these candidates so that if we make an offer, there's every chance they'll accept it. 
So let's dive right in. Here's how it works for us…
Most new vacancies need to be filled fast and that puts talent acquisition teams under pressure. 
Changes in the organization, the loss of a team member, a new project… you're already time-poor but can't afford to make a bad hire in the rush to fill a vacancy. 
If your team already knows who they want to hire (and those potential hires know they want to work for you) making the right hire fast quickly becomes the norm.
You'll hire better people
If you're under pressure to make a hire, it's easier to compromise. "Somebody is better than nobody."
You might skip a round of interviews, not wait for a final reference, or settle for someone "ok" who's available now, rather than spend more time finding the right candidate. You could end up going on "gut feel", rather than being sure you've got the right person. You might even overlook niggling doubts about the candidate. 
By planning ahead and having the right people ready, you don't need to rush through the process and make mistakes. 
You already know you're hiring the right person, so you just need to reach out and make an offer. 
High-growth businesses can be held up by software issues, cash flow, and supply chain. But being held up by lack of talent isn't often considered. A January 2020 Hayes report showed 71% of employers at tech start-ups and scale-ups experienced difficulties hiring or trying to hire staff over the last 12 months. 
Whether you're entering a new market or expanding your offering, it's vital to have the right people in place to power your expansion.
Referred applicants are more invested in the process than most as they don't want to let their referee down. They'll work harder to make a success of the role.
Because of the time they've spent getting to know your business, they'll have a better understanding of how you work, the company culture, and whether it's the kind of place they want to work. There's much less chance of a big surprise on the first day.
Recruitment should be everybody's responsibility.  That's why every manager at Pinpoint is expected to know the next three people they want to hire.
Make it part of your team's KPIs
If you read books about management, they'll say that a CEO should spend 30% to 50% of their time recruiting.
At Pinpoint, we encourage our heads of teams to think in much the same way. They're the CEO of their team, and they need to build their own talent pipeline so that recruitment isn't a bottleneck for our business. 
That's why we ask every line manager to make sure recruitment is a constant part of their day to day jobs.
We always want to be able to grow, to find the best people for the role, and to do it all quickly. Everybody's aware they're expected to know the next three people they want to hire – and we've embedded the principle in our own performance management system. 
But you need to give your team the resources to do this effectively.
Resource your team to expand their network
At the start of lockdown, our Head of Marketing spotted the opportunity to grow his team's talent pipeline. 
"We saw some really great talent getting let go in the marketing space. Whilst we weren't in a position to grow our own team then, I reached out to anyone who looked like a potentially great fit and bought them a 'virtual lunch'. I'd send over an Uber Eats voucher, and we'd eat together on Zoom."
"I always made it clear we weren't in a position to make a hire yet – I think that's important – but I met some really interesting people, we'd both learn something new, and there are a couple of people I met that I think will join our team in the future off the back of it."
Make sure your team has the freedom to invest in a few lunches, attend an event, or to spend time in a local co-working space. A few £20 lunches to meet future team members seems like great value for money when compared to a 25% recruitment agency fee. 
If you're looking for innovative ways to attract and hire more of the best talent, I'd recommend checking out this article on employee referrals.