Your great people know other great people. So, why aren't they applying for your vacancies? It's time to develop your employee referral program.
You're already working hard to attract new people to your business. Your recruitment marketing's dialed in, your candidates love your EVP, and you've started making better, faster hires with less reliance on external recruiters.
But what would happen if your whole organization was proactively introducing you to the people in their network too? Surely they could be a great fit?
Want better candidates? Less turnover? A more engaged team?
Employee referrals are a trick that we often see missed, but one that can make a huge difference.
Employee referral programs aren't a new concept, but they're definitely under-utilized. So, here's our guide to running a successful employee referral program.
What is an employee referral program?
An employee referral program is a recruitment strategy designed to encourage existing employees to recommend contacts in their network for open vacancies.
If a candidate that's referred is successfully hired, the employee that made the referral is usually rewarded for their help with some form of incentive – like a cash bonus, additional paid time off, or a personalized experience or gift.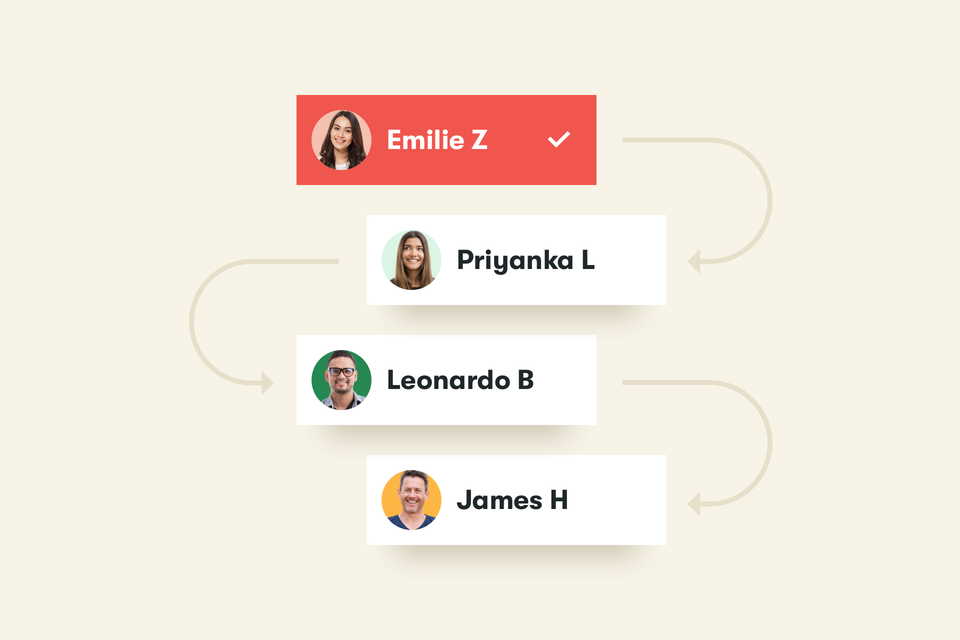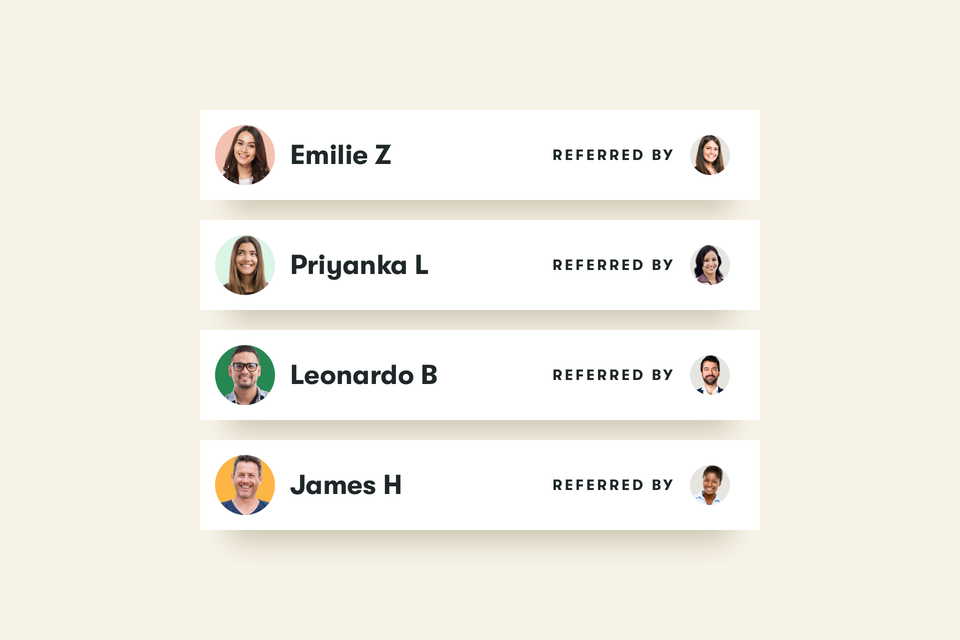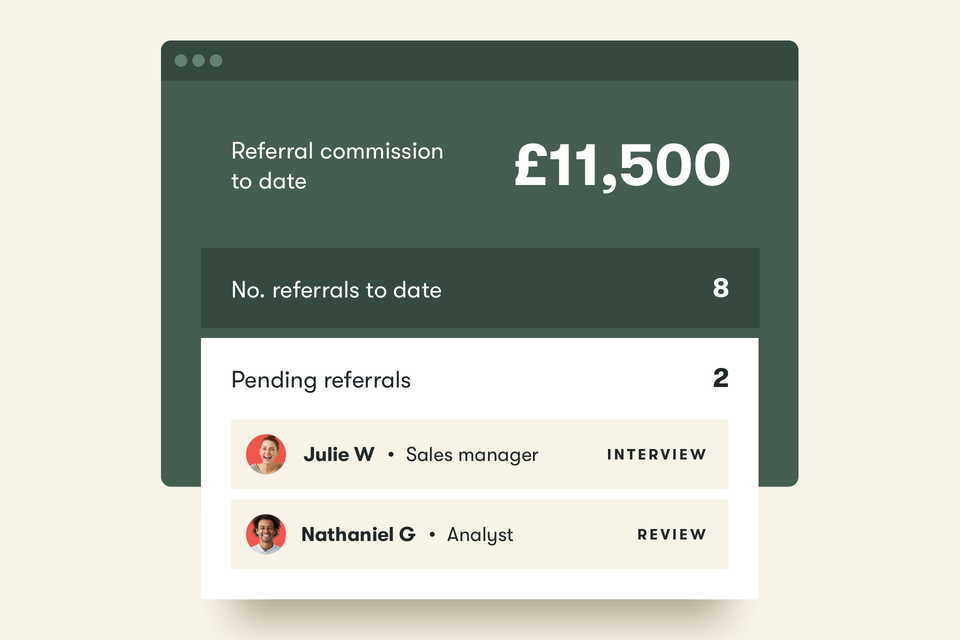 What are the benefits of employee referral programs?
Word of mouth is a powerful thing, as are relationships. We all trust people we know, over those that we don't. By using employee referrals as a recruitment strategy, your organization leverages your existing team's relationships and rewards them for their efforts.
The six biggest benefits of employee referral programs include:
Reduced time to hire
Candidates referred by existing employees are hired 55% faster.
Because they've been able to ask their contact questions about the organization, and really get to the nitty-gritty, the likelihood is that they're already really keen to work for you. This means that getting them to the point of hire will be much faster than other applicants who haven't been on the same journey.
Reduced cost per hire
Referral programs can save companies $3,000 or more per hire.
Using recruitment agencies usually costs between 15% and 30% of the hire's annual salary, and programmatic recruiting usually costs around 2-3% of annual salary.
Employee referrals cost whatever bonus it is that you're paying for the referral when you make the hire. And, maybe you aren't paying a bonus. Maybe you're giving another perk that suits your company better, like additional holidays or vouchers to dine out.
Better quality candidates
88% of employers said employee referrals result in above-average applicants.
Your employee has taken the time to think about who they're happy to refer to the business, and selected specific people that they're willing to put their reputation on the line for.
That's why your team will usually only refer the people that they believe will succeed at your business. In turn, you'll get a high-quality candidate who likely fits what you're looking for.
Reduced staff turnover
Hires that are referred will likely have a good understanding of the inner workings of your business through the conversations they've had with their contact. They'll know how things work, what the culture is like, and whether it is the kind of place they want to work. This reduces turnover, as they won't be joining the business under false pretences.
A more invested team
Referred applicants are more invested in the process than most as they don't want to let their referee down. Usually, this means that the applicant will be more engaged in making this new role a success, as they've got their reputation at stake with their contact as well as your organization.
Improved employee engagement
Your employee gets rewarded, and feels involved in the business on a larger scale, improving loyalty. They've made a real difference by bringing their contact into your organization, and have been rewarded fairly for their efforts.
What are the disadvantages of employee referral programs?
If you're asking your employees to refer people to your organization, obviously, they can only refer the people that they know – and most people hang out with others who are like them in one way or another.
Therefore, depending on the current diversity of your company, you might find that you're limiting diversity through solely using an employee referral strategy. Ideally, you want to use employee referrals as one part of a broader talent acquisition strategy.
How to promote an employee referral program?
To make sure your employee referral program is actually going to have good uptake, you'll need to market your campaign just like any other.
How you choose to promote your referral program will depend on your industry and the nature of your organization. But here are some ideas for promoting your employee referral program:
1. Ensure you're offering a decent reward
What this looks like is totally business-dependent but incentivizing your employees well, and making their efforts worthwhile, is key to a successful employee referral program.
We know companies that offer up to $5,000 for a successful placement. Equally, we know others that offer benefits like an additional week of paid leave, an all-inclusive trip abroad, a year's supply of vouchers to dine out, or even an afternoon on a private yacht. Design an incentive that your team will actually value.
2. Switch up the reward to keep engagement high
Talking of rewards, don't just stick to one reward. As with all things, when your employee referral program first launches, the chances are you'll have pretty good engagement. But after six months, consider changing your incentive. It'll get people talking and thinking about your employee referral program again.
3. Get your hiring managers on board
Ensure your hiring managers know exactly how your employee referral program works, and that they communicate this to their teams.
You could even make a team incentive program, so if everyone in the team refers a successful candidate, then they benefit from a group reward.
Just be careful not to go over the top here – you don't want to encourage meaningless referrals.
4. Make referrals easy
Make completing a referral easy. Whether it's a form on your intranet, a dedicated employee referral portal, a printed form, or an email – it doesn't matter.
What matters is that it is easy to refer an individual, and for your employee to track the progress of that referral. The latter is why a proper employee referral portal (often offered as part of an applicant tracking system) is the easiest way to keep engagement with an employee referral program high.
5. Give a shout-out to people who participate
When people do successfully refer, shine a light on them.
It might be that when your new staff member is introduced, the referring employee gets a shout out in the introductory email.
It might be that every month you send out an email to your staff with successful referral program participants, and the rewards they've won (if sensitive, perhaps not).
Whatever the approach, make a deal of the fact they took the time to get on board with the program.
6. Promote it
Ok, so it doesn't have to be as old-school as a flyer. But, the point is, get in people's eyesight.
Make sure you have some posters/ flyers promoting the program in the office, get the information onto your intranet, bring it up in team meetings.
Get some collateral ready that your employees can either download or request to give their referrals. It's important that they've got everything they need to promote your business and get on board with the program.
7. Make use of technology
Most applicant tracking systems (like us here at Pinpoint) can track and monitor employee referrals.
These tools make it much easier for the recruitment team to track referrals, but they also offer an additional level of engagement for your team who can track the progress of referrals they've made without having to ask for an update.
How to structure employee referral bonuses or incentives?
Cash is king. Or is it?
Depending on your business, a cash bonus might not be the right way to reward an employee referral.
It's sometimes said that money is good in private, but in public, it's better to reward with experiences or gifts. The reason for this? Well, it doesn't breed bad-feeling between team members like cash does.
Our suggestion would be to test what works – try some of these ideas, and see which ideas resonate best with your team.
Financial employee referral bonus
Commit a specific amount across the board per successful referral. This means that there's no squabbling over salaries and differences in who gets what and for which referral. If there are large variations in salary across the organization, you could look to offer different amounts for each level of candidate seniority.
Generally, the value of cash employee referral bonuses range from $250 for entry-level positions to more than $25,000 for top executives, with 69% of companies offering cash employee referral bonuses that fall between $1,000 – $5,000 according to LinkedIn.
Dr. John Sullivan, the head of the Human Management Program at San Francisco State University and an expert in employee referral programs, recommends starting with 2 – 4% of the jobs' pay and then adjusting as the number of referrals fall short, or exceed your needs.
Social employee referral bonus
Creating a forum for the top referring employees to be 'shouted out' will tick the box for those motivated by social factors.
Whether this is part of your CEO's round-up, a company award, or even thanking them in your employee newsletter, social bonuses can be a real win for some groups.
Altruistic employee referral bonus
Some individuals will feel motivated by a contribution to charity with personal meaning to them.
Experiential employee referral bonus
A city break abroad, an all-inclusive week in the sun or a long weekend in Europe can be a real motivator for an employee to start making referrals.
And, if your budget doesn't quite stretch that far, how about a spa day or a hotel overnight closer to home?
Successful employee referral program ideas
Referrals are great for quality, speed, and cost of hiring, and we believe that everyone in your team should be tasked with knowing who the next three people they are going to hire are.
This is a concept that we use here at Pinpoint, which means that each staff member is always thinking with a slight recruitment-hat on, considering building their potential candidate pool, and staying in touch with great talent – regardless of whether we're actively hiring at the time.
If you're looking for inspiration, here are some successful employee referral program ideas:
MyRoofingPal
As a small company, MyRoofingPal doesn't have the budget to give out large bonuses for employee referrals. However, they still believe it is important to recognize and encourage valuable referrals. They decided to keep it simple and give the employee that made the referral a gift card for a coffee at their favorite place if their referral resulted in an interview.
If MyRoofingPal hires the referral, then they give the employee a gift card with a larger amount – enough for coffee for a week.
'It's a small token of gratitude, but seems to be appreciated' says Jesse Silkoff, Co-Founder and President, MyRoofingPal.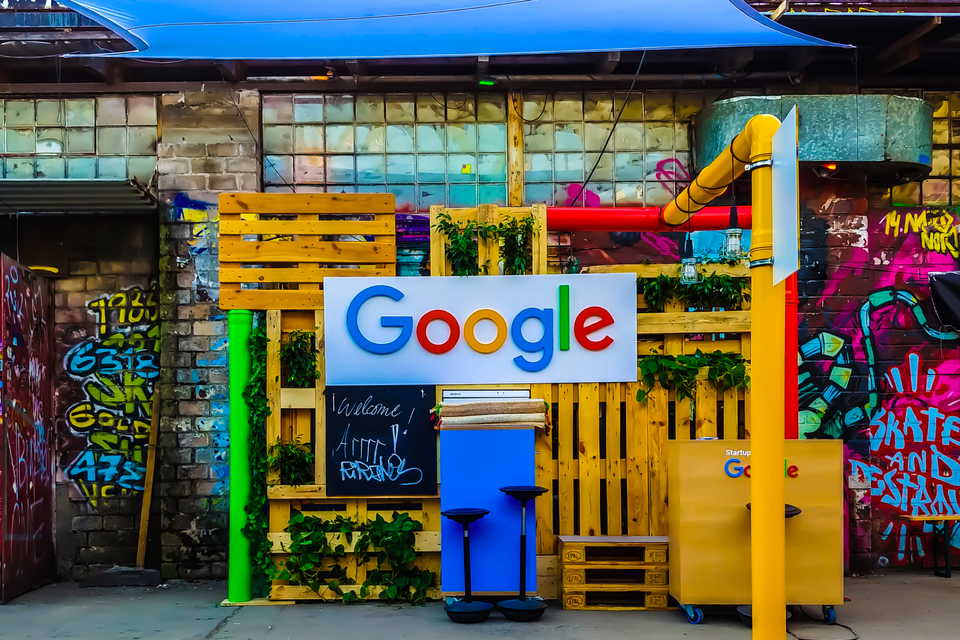 Google
The larger the company, the bigger the pockets, but even Google made mistakes with employee referral incentives – when they doubled the amount of their employee referral bonus, they saw no increase in referrals.
In fact, they found that rewarding employees with a trip were far more successful than rewarding them with cash. To blow you away, their data showed that giving employees a trip to Hawaii was better than giving them $1M. Wow!
teambuilding
teambuilding uses social recognition in their employee referral program. They have a #you-are-awesome channel where anyone can post praise and shout-outs for anyone else at the company.
When someone makes a referral, the team includes a note about it there, and other colleagues pile on emojis to support it. A simple way of recognizing their employees.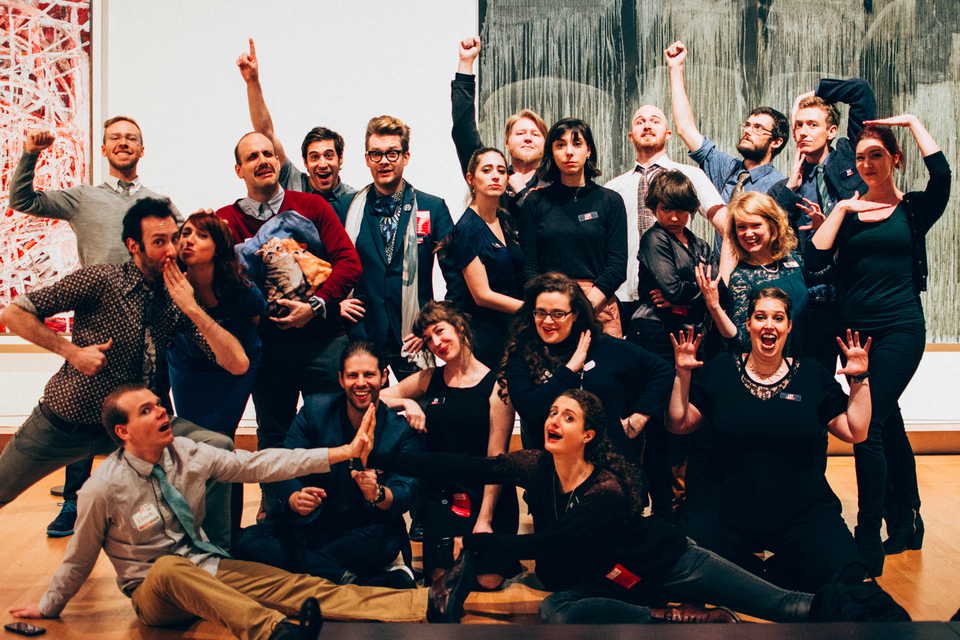 InMobi
InMobi was struggling to source candidates for very specific software engineering roles and decided to focus on employee referrals.
They increased the number of employees taking part in their referral program from 20% to 50%.
How? They knew exactly what their people wanted, and so the referral incentives were very specific – a motorbike, or a trip to Bali!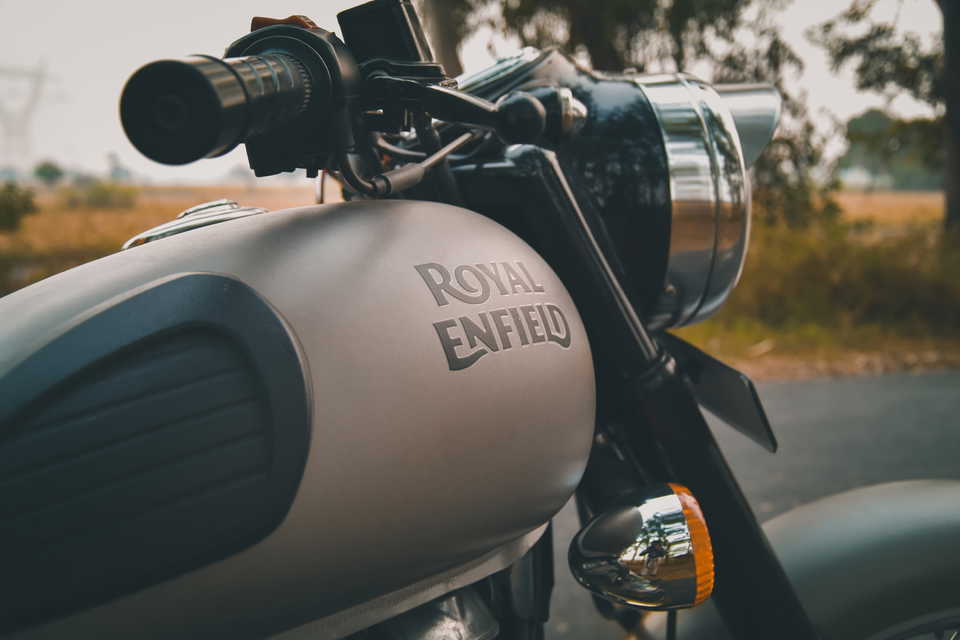 Salesforce
The number one source of new hires at Salesforce is employee referrals. Not only do they reward in cash bonuses, but they also reward just for participation, with events, trips, plus they reward the top referrers and even give 'surprise' prizes like baseball tickets.
The Bottom Line Group
The Bottom Line Group uses a tiered structure so that employees receive bigger rewards based on the total referrals they make.
Their rewards scheme includes monetary rewards, but the employee can also opt for other perks such as an extra day off (with pay, of course), accumulated points in exchange for a product from a gift catalogue, gift checks, etc.
They also feature top referrers during their staff meeting and on internal bulletin boards to recognize their efforts.
Intel
Intel decided to double down on their diversity recruiting strategy by giving an additional 50% bonus to those referring individuals from a diverse background.
How to manage your employee referral program
There are plenty of tools on the market to make the job of managing a successful employee referral program easier.
Pinpoint's just one of those using our employee referral portal, any member of your organization can log in, view current vacancies, and share these opportunities with their network.
No more outdated employee referral forms; instead, your employees can self-manage their referrals from any device.
Plus, you can eradicate squabbles of who referred who – you'll be able to see exactly which candidates were referred by which team members, and who got there first.
Pinpoint makes it easy for an employee to log in at any time and view information on how many candidates they've referred, the status of the candidates, and see how much they've made from referrals so far. This removes admin from the HR team and hiring managers who can quickly get bogged down with requests for updates.
Pinpoint also makes reporting on your employee referral program simple with built-in employee referral reports.
The best employee referral software
If you're considering using employee referral software, the first decision is what type of software you're looking for.
Are you looking for a complete applicant tracking system, like Pinpoint, where employee referral software is just one of many features? Or, are you looking for a stand-alone tool just for employee referrals? If so, do you need something that can plug into your existing HR tech?
Comparison and review sites like Select Software Reviews, G2, and Capterra are great places to start understanding what employee referral tools are available. From there, it's usually a case of reaching out to a shortlist of vendors to get a demo and figure out which will be the best fit for your specific use case.
To get you started, here's a list of some employee referral software providers that we hear good things about:
employeereferrals.com
Employeereferrals.com is a stand-alone employee referral tool that plugs into several popular applicant tracking systems.
There's no registration or log in required with this software, which makes it very easy to use on the go – simply download the app.
They pull both requisitions and hire data from your organization's applicant tracking system, meaning you'll never have to add jobs or log hires manually; it's done automatically.
Boon
The definition of the word Boon is 'a timely benefit,' which seems pretty fitting.
Boon operates with an engaging angle of gamification, making the referral process fun for employees. It intuitively knows who to ask for a referral, and employees are proactively notified when matches are identified. Referrals can be sent in seconds.
Boon's custom reward modules allow you to A|B test incentives, which we think is a helpful additional feature.
RolePoint
RolePoint has been in the market for a while and offers a number of talent acquisition products covering employee referrals, internal talent mobility, and candidate experience optimization.
RolePoint integrates with a wide range of HR and applicant tracking systems, so you'll be able to use them alongside whatever HR solution you're currently using.
HireUp
HireUp is a multilingual, easily integrated solution that focuses on alumni networks, employee referrals, and internal mobility. They showcase the current employee referral rewards programs, and employees can share open roles with their network through social channels.
Pinpoint
Pinpoint is talent acquisition software, not a stand-alone tool for employee referrals. We offer everything that you need to attract the right talent, supportive tools to hire the best of the bunch, and onboarding solutions to ensure you retain them too. Our employee referral software just happens to be one of the most popular features we offer.
We're the right choice for you if you're looking for one user-friendly solution which gives you support in all these areas, and great customer service to help you through the whole recruitment lifecycle. Plus, we'll integrate with your existing HRIS or payroll system so that when it comes to contracting and payroll, you can push relevant data about your new hires through to your chosen vendor.
Employee referrals are a must for almost any organization. They'll improve the quality of your applicants, the speed that you can hire, and reduce the cost of recruiting them.
However, there are some administrative demands for a successful employee referral campaign to work. Fortunately, there are tools to help, and modern employee referral software (and many applicant tracking systems) already include all the tools you need to develop an employee referral program that delivers results.
We hope that this article has helped show the importance of an employee referral program, offered some inspiration for what yours might look like, and provided some ideas to help you get started.
Fancy a demo?
Check out our employee referral tools, and see how Pinpoint can help your business to attract, hire, and retain top talent.