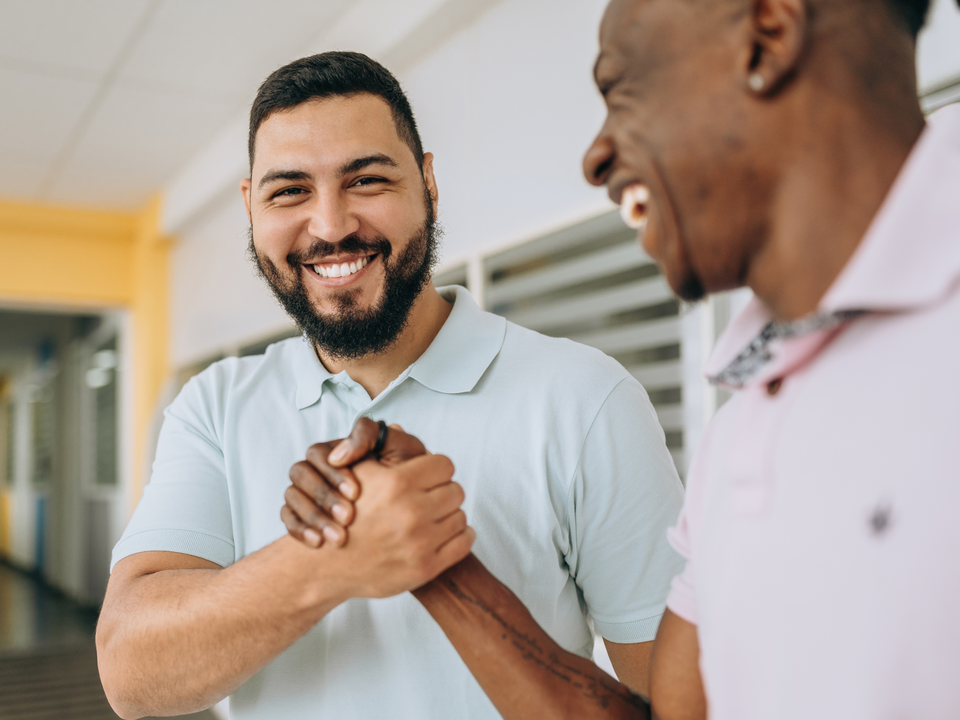 Insight
Referrals are 7x more likely to be hired than job board candidates
October 13th, 2023
10 minute read
Recruiters know referrals are a talent gold mine, but it's easy to put them on the back burner.
Among a busy recruiter's long to-do list, referrals can seem like an afterthought; a neglected talent pipeline that's just trickling in candidates in the background. However, referral programs are worth intentional investment of recruiters' time and attention. Small actions that strategically leverage referrals can yield exponential results.
Referred candidates are 7x more likely to be hired than ones applying via job boards, according to Pinpoint's analysis of 4.5 million applications. They provide an essential talent pool for any recruiting search, and when managed thoughtfully, can even contribute to an organization's DEI goals.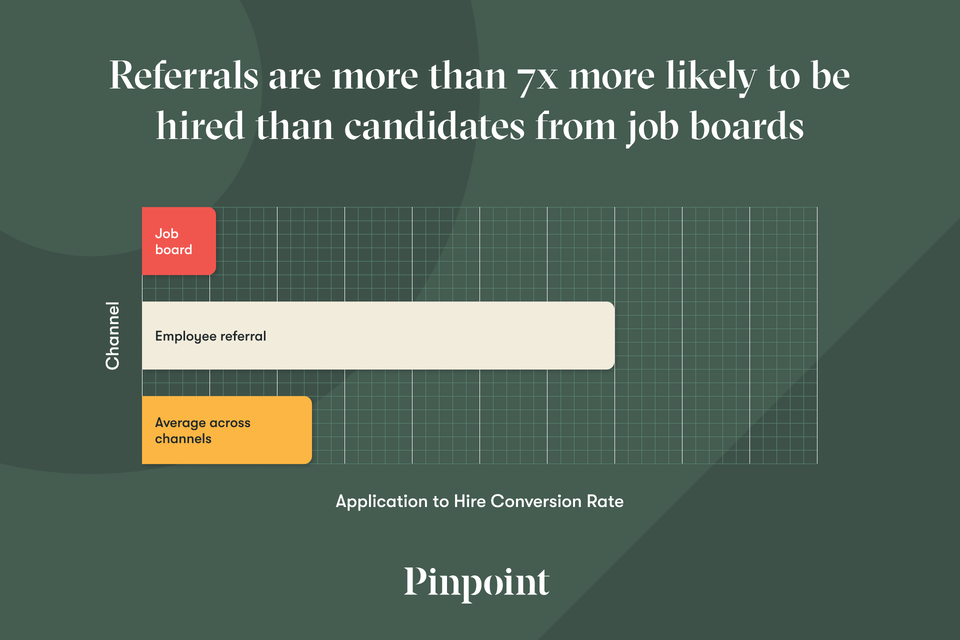 There have been numerous times over my career where I struggled to fill a business-critical, specialized role and a referral saved the day:
In warehouse recruiting, I put up referral program flyers in the break room that brought in more certified forklift drivers.
In corporate recruiting, I leveraged LinkedIn to identify team members' connections and asked for email introductions to find an industry-specific accounting software administrator.
In tech recruiting, I referred a friend (who was ultimately hired) after I received a companywide email asking for referrals of candidates from marginalized groups for entry-level software engineering roles.
In all types of recruiting, a little bit of extra time put towards referrals can have a huge impact.
Especially for small recruiting teams, referrals are a way to mobilize team members in other departments to help attract much needed talent. Thanks to their personal connections and testimonials, team members can often bring in hard-to-find candidates that the recruiter couldn't reach any other way.
Referral programs with bonuses appropriately reward team members for pitching in and doing this legwork. Bonuses should be competitive enough to motivate your team, while ideally lowering your overall cost-per-hire. Amounts can vary based on the type of role with technical and specialized roles usually on the higher end.
Across companies on Pinpoint that use referrals, bonuses for accepted candidates range from $1,000-$1,500 on average.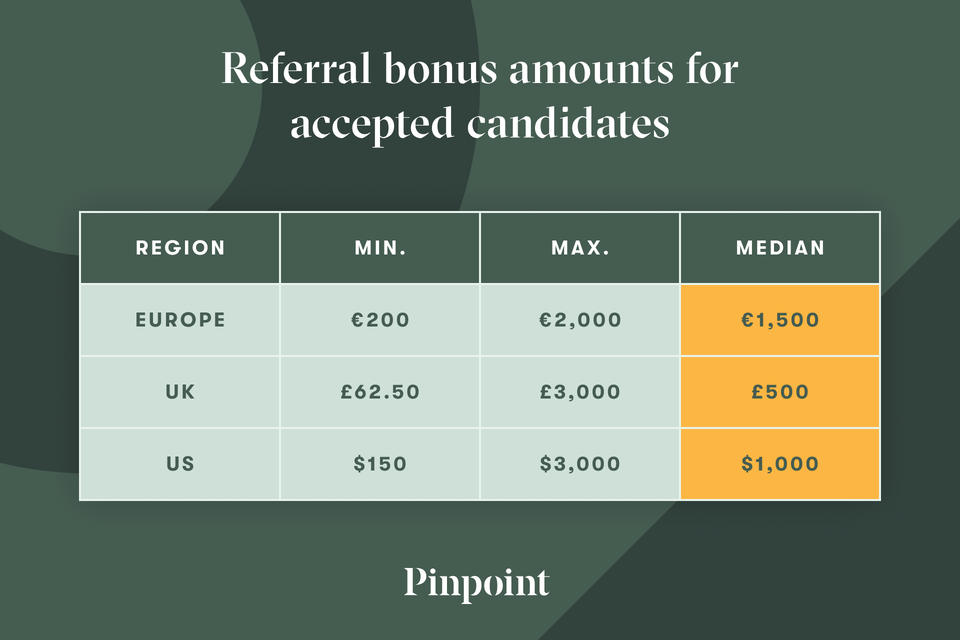 Referrers can provide valuable insight as an initial reference to advocate for how a candidates' skills and values align with the company. Then, when team members recommend and follow up on their referrals, it reminds busy recruiting teams to make sure these candidates don't get lost in the shuffle. This helps recruiters increase hiring efficiency: From analyzing Pinpoint data, we found that referral hires move through the hiring process 11% faster than hires from other sources.
The ability to prioritize across hundreds of applications is extremely useful in high-volume environments. For example, Pinpoint has customers in the food and beverage industry that leverage referrals for hiring part-time employees, and these referral candidates are 9x more likely to be hired than job board candidates. Likewise, in the logistics & supply chain industry, Pinpoint found that referrals were more than 11x more likely to be hired than job board candidates.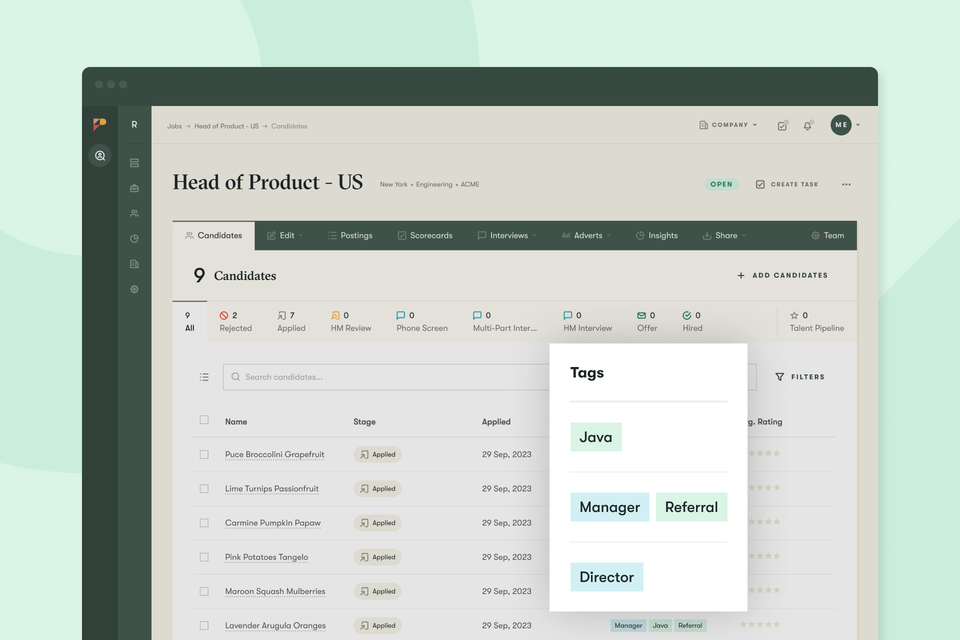 But referrals are especially effective in specialized industries. Analyzing data from over 46,000 applications to companies that use referrals, we found that the industries with the highest percent of jobs filled by referrals were fields where technical qualification and certifications play a key role.
Industries with the highest percent of jobs filled as a result of referrals
Architecture & Planning
Financial Services
Computer & Network Security
Environmental Services
Insurance
How referrals can contribute to DEI goals
For all their upsides, it's also important to acknowledge referrals can contribute to inequity if not handled intentionally. Recruiters can mitigate these risks by making sure referrals go through an evaluation and interview process that is identical to all other candidates. Every team member needs to understand in advance that referrals do not receive any special treatment. Even with these safeguards in place, referrals can increase demographics that already have a majority at the company as our networks are usually filled with people most similar to ourselves.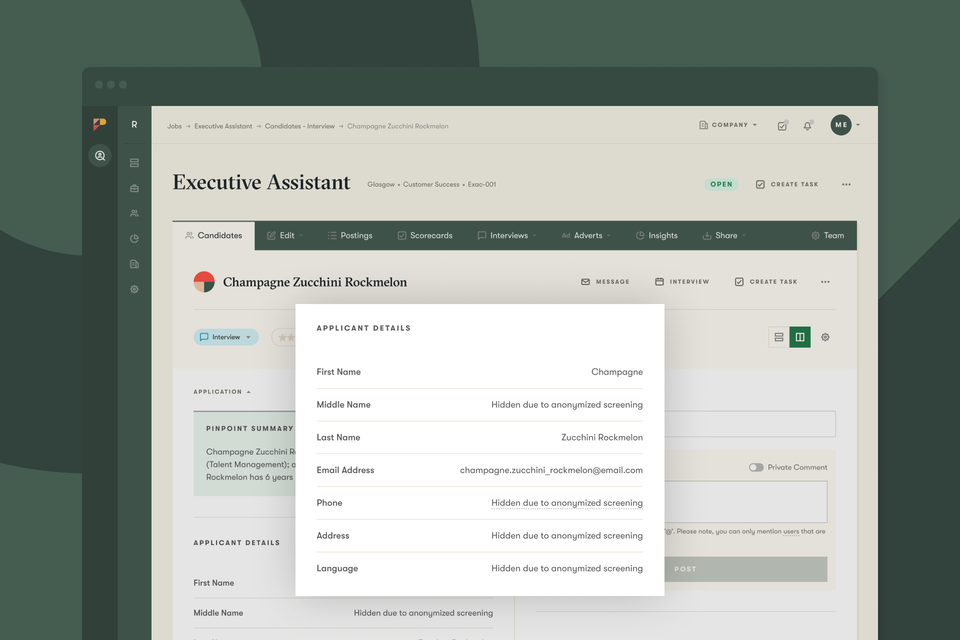 Companies need to align their referral program with their overall DEI goals and monitoring. This may mean partnering with a non-profit program like Opportunity@Work or Year Up to bring in referrals from marginalized groups. It could also mean putting out calls to team members specifically for referrals from underrepresented groups for particular programs or fields, such as women, non-binary people, and people of color in software engineering.
Regardless of the specific approach, all organizations need to monitor their hiring through a DEI lens to ensure their referral program is reflecting their company values.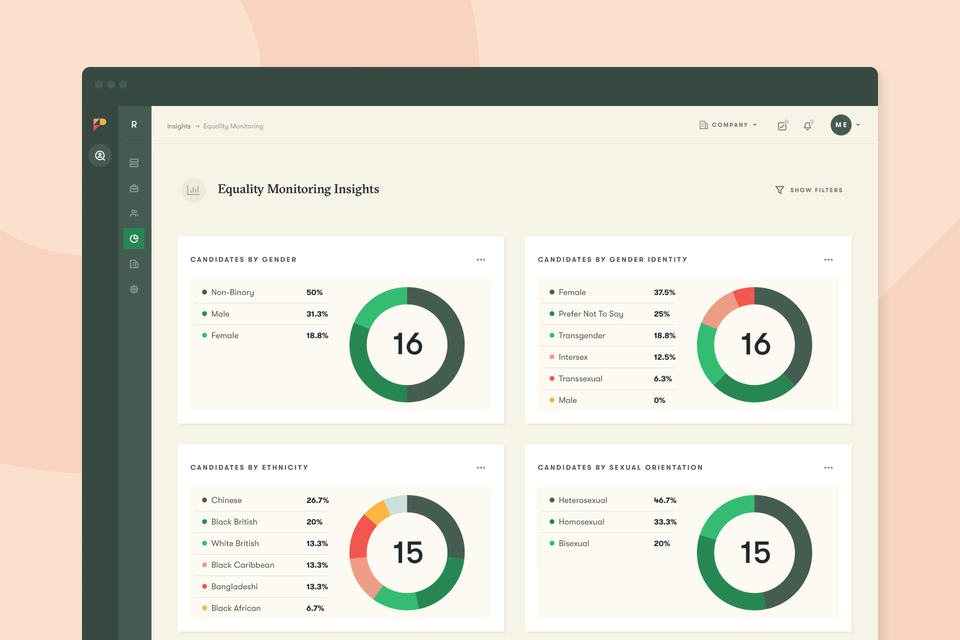 When done right, referrals serve as an incredibly valuable talent pool across all types of roles and industries. With that, it's only appropriate to conclude with a thank you to all the wonderful colleagues and former colleagues who have referred amazing candidates to me throughout the years. We couldn't do it without you.
L'Occitane leverages their employee networks to attract great talent, especially during peak seasons like Christmas.
Discover how they are achieving their hiring goals with Pinpoint.