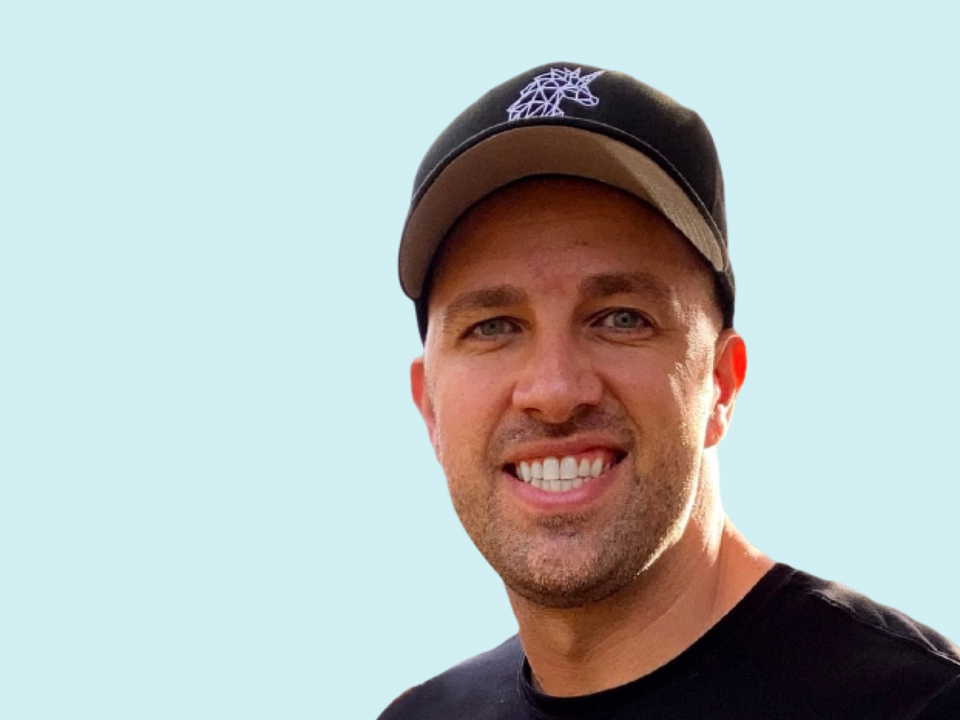 News
Product Spotlight – September 2021
September 2nd, 2021
1 minute read
Hey there 👋
I'm Brent—one of the most recent additions to the Customer Success team here, based in Florida. I'm super excited to share our September product update with you.
Whether you need more of the right candidates, a more efficient process, or better reporting, there's something you'll love in this new release.
In addition to the features launching today, we also have a special release planned for later in the month. Interview scheduling is one of the most popular features of Pinpoint, and it's getting an overhaul! We'll be emailing you with a complete set of help guides that will take you through all the changes before it goes live. In the meantime, you can get a sneak preview of what to expect here.
There's lots to dig into, so let's get started…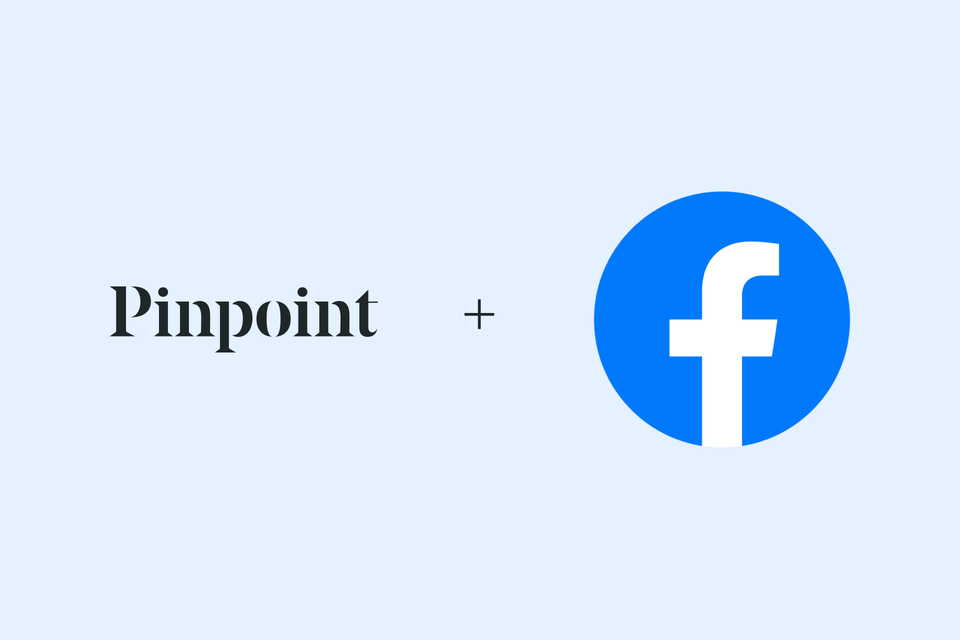 Facebook Jobs Integration
Who doesn't like free job advertising channels? Now you can automatically post your jobs to Facebook Jobs direct from Pinpoint. Candidates that apply via Facebook appear against the relevant job in Pinpoint, automatically.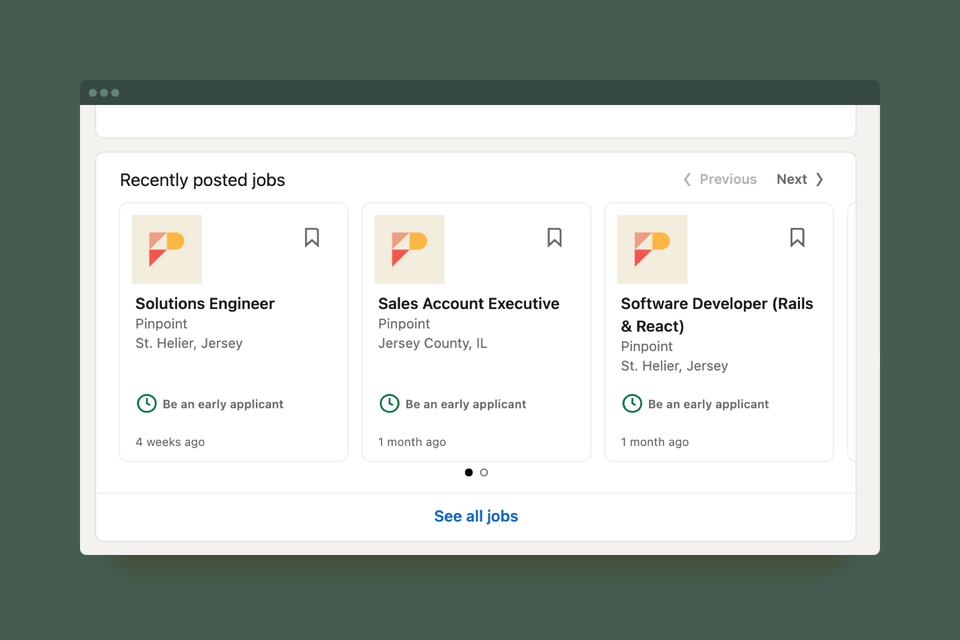 LinkedIn Limited Listings Just Got Easier
Limited Listings are LinkedIn's free job posts that also appear on your company's LinkedIn page.
Until now, you've had to reach out to your LinkedIn account manager to get your Pinpoint jobs to appear. Starting today, you can manage the whole process in Pinpoint, and the feed will be live in a matter of hours.
If you're not already advertising your jobs with LinkedIn's free listings, now's the time to get started.
Head over to the "Integrations" page, put your LinkedIn company ID in, and choose which jobs to promote. That's it.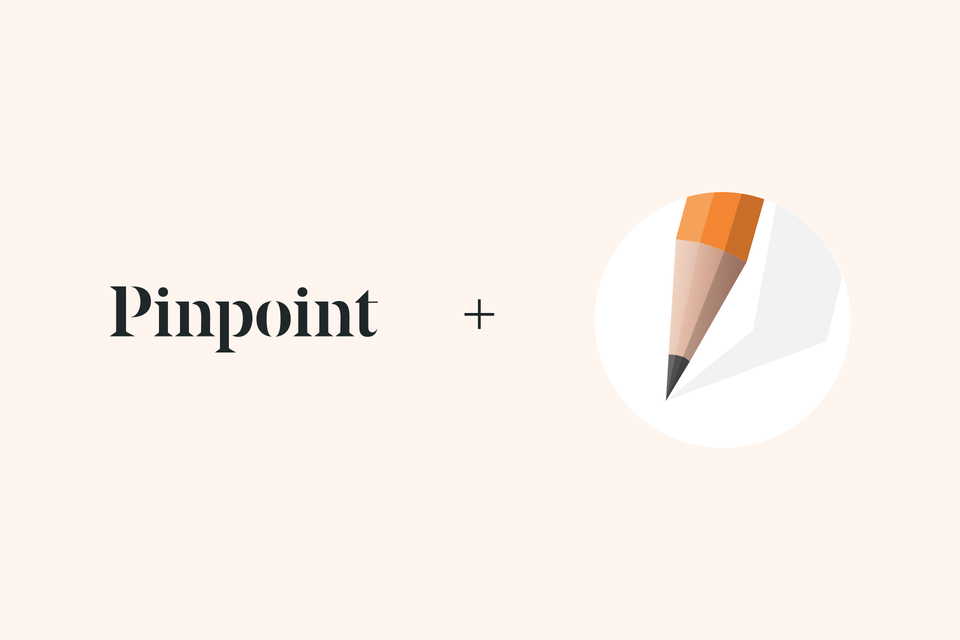 Ever wanted to send a questionnaire to candidates after they apply? Using the new JotForm integration, now you can.
Create a form in JotForm, send a link to the candidate, and the answers will be displayed on the candidate's profile in Pinpoint.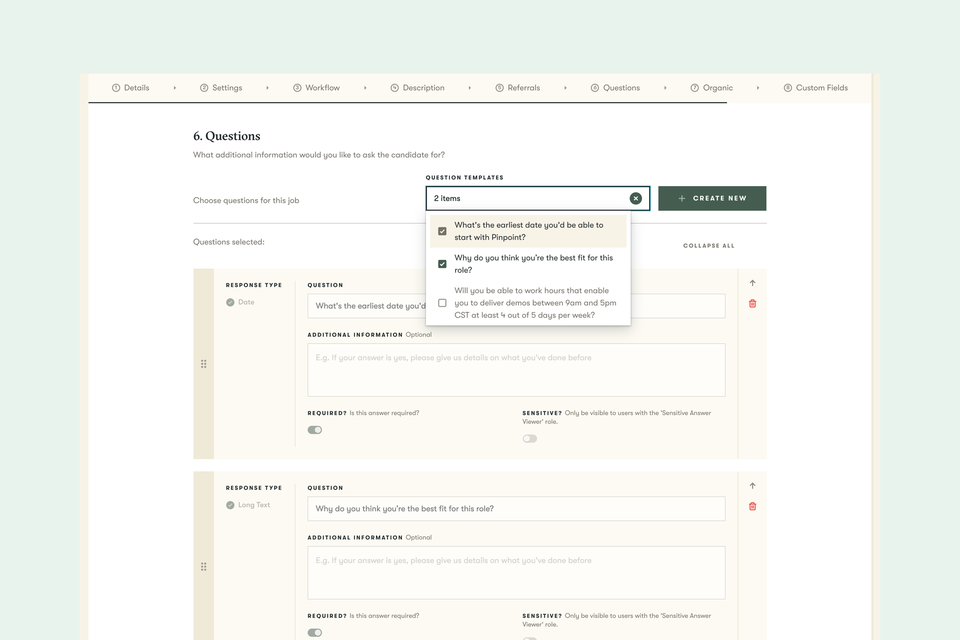 Create Questions Once, Then Reuse Them
Improve the consistency of your job postings and make creating new jobs easier.
The new Question Bank enables you to create questions once, save them, then reuse them on all your jobs.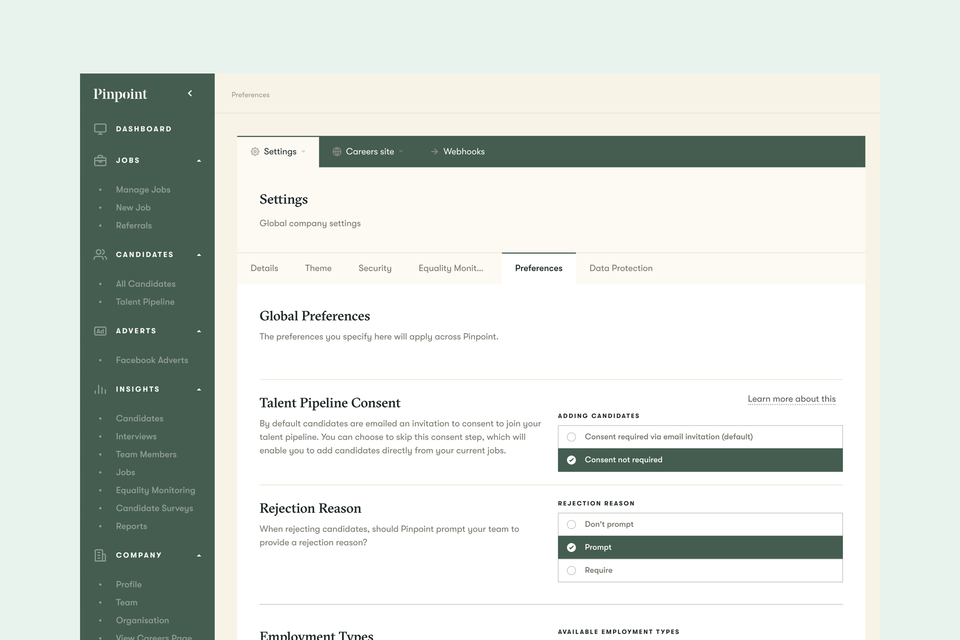 Add Applicants to Your Talent Pipeline, Without Consent
By default, when you add candidates that applied to a specific job to join your talent pipeline, they're sent an email invitation and asked whether they want to be part of your talent pipeline.
Why? Because building huge databases of people that aren't specifically interested in working for your organization makes it harder to identify those that are when you're searching your talent pipeline.
But some recruitment teams prefer to add candidates to their talent pipeline without asking permission first.
Starting today, you can invite candidates to the talent pipeline from individual jobs without asking permission.
Report Builder Improvements
We're continually improving the Custom Report Builder and this month is no exception.
New filter options:
Dynamic date filters enable you to create filters like "all candidates hired less than 1 month ago"
Filter the candidate report by hiring manager
Filter by Division and Custom Structure Group on the job report
Filter by Job on the job report
New fields:
Hiring manager on the candidate report
Furthest stage reached on the candidate report
Division and custom structure group on the job report
Other small but mighty changes
Every month we make small improvements to Pinpoint that are a big deal for some of you. Here's what we launched this month:
Enforce SSO when using SAML
Add descriptions to custom fields to help people understand how to use them
We've removed the save button from scorecards (they now save automatically)
There's additional information available on the sign off form for approvers of jobs and offers
We've updated referral user management: now you can manually remove referral users, and when a standard user is removed the corresponding referral user is also removed
Zoom and Teams links are automatically updated—no need to resend the link to a candidate if you make a change to an interview
Offer template letters and emails now use the rich text editor so you can use bold, italics and lists
Custom fields can be accessed via the API
And that's it for this month.
We'd love you to get in touch if there's anything we can help with, or if you have feedback on this latest product release.
Want to see Pinpoint in action?
We'd love to show you around. Watch our on-demand demo video today.