Recruitment Software UK
UK recruitment software designed for in-house recruiters.
Attract, hire, and onboard top talent with Pinpoint—recruitment software for in-house recruitment teams, with unlimited support included.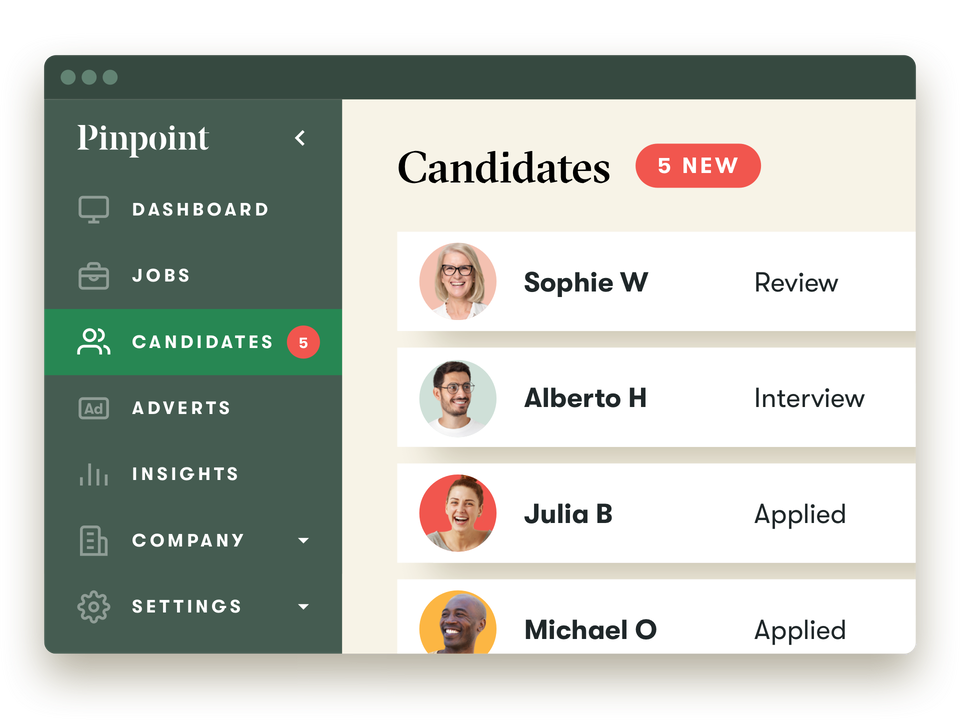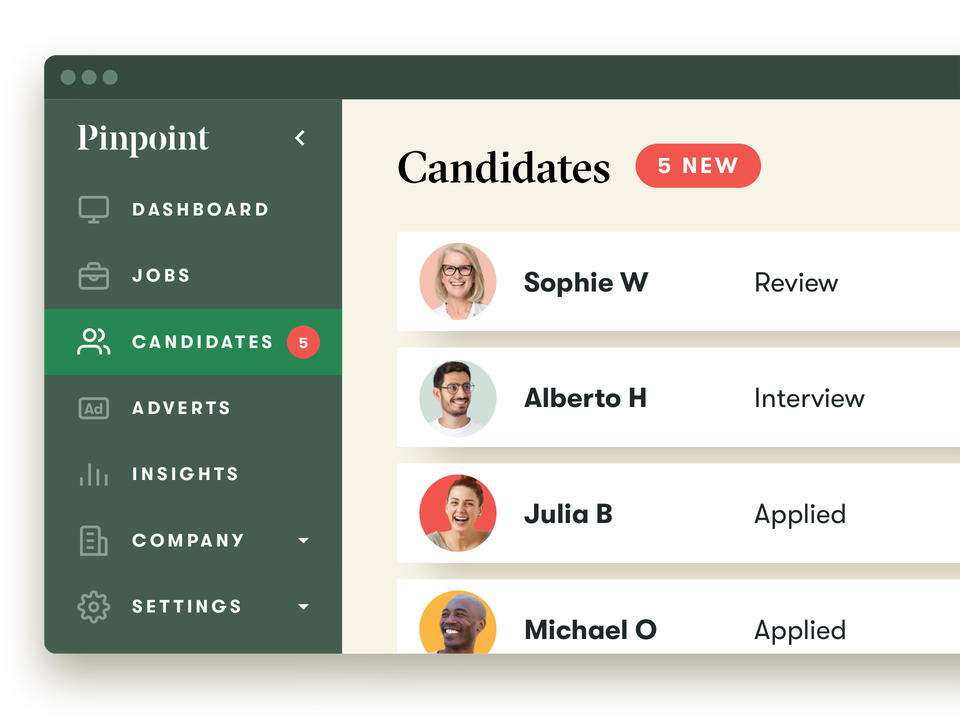 Attract the right candidates, at the right time.
Programmatic recruitment advertising, integrations with leading job boards, a carefully crafted careers site, and a mobile-friendly application process makes attracting great candidates simple.
Automate tedious processes, and make better hiring decisions.
Identify your best candidates, collaborate with hiring managers, automatically schedule interviews, and reduce bias.


Reduce reliance on agencies, and reduce recruitment costs.
Reduce reliance on recruitment agencies and optimize your advertising budget.
Recruitment software with everything you need to attract, hire, and onboard top talent.
Because we're based in the UK, we understand the unique requirements of UK-based recruiters.
After less than a month of having this solution we are already seeing the benefits.
Frequently Asked Questions
Q
What's the difference between recruitment software and applicant tracking system?
A
"Recruitment software", "applicant tracking system", and "talent acquisition software" are often used to mean the same time
Software described as "recruitment software" is often designed to cater to the needs of recruitment agencies, with applicant tracking systems and talent acquisition software tailored more towards in-house recruitment teams.
Talent acquisition software usually puts more emphasis on sourcing and candidate experience tools than traditional applicant tracking software.
Pinpoint is primarily designed for in-house recruitment teams, and we put as much effort into our candidate experience and sourcing tools, as we do our applicant tracking features.
Q
Is Pinpoint a good fit for recruitment agencies, or is it just for in-house talent acquisition teams?
A
While we do have some recruitment agency clients, Pinpoint is primarily designed for in-house talent acquisition/HR/resourcing teams.
Q
What 's the best recruitment software for in-house recruitment teams in the UK?
A
If you're looking to for a UK-based  recruitment software there are a number of providers you could consider including:
Eploy
Jobadder
Jobtrain
Oleeo
iCims and Bullhorn (popular with recruitment agencies) have UK offices.
Q
What are the benefits of choosing UK-based recruitment software?
A
Choosing a UK recruitment software vendor has a number of benefits including:
Responsive support, in your local time zone, during your own working hours.
An understanding of how the recruitment process in the UK works. This is quite different to the US, where the majority of recruitment software vendors are based.
Pricing in pounds rather than dollars meaning your price is fixed.
Compliance with UK and European regulations, like the GDPR.
Q
How much does recruitment software cost in the UK?
A
Starting prices for modern recruitment software are usually around £5,000 per year.
Most mid-size companies spend between £10,000 and £40,000 a year, with larger organizations spending into the hundreds of thousands of pounds on recruitment software.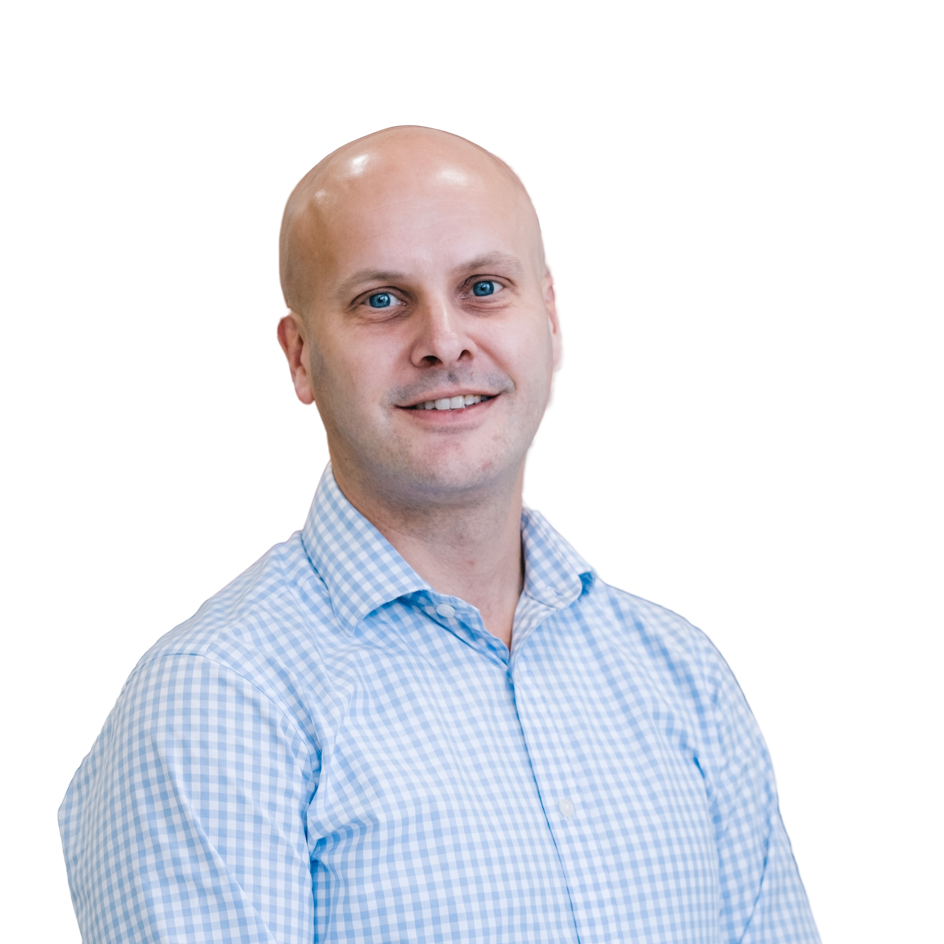 Pinpoint is an amazing piece of technology that has transformed the way in which we manage applicants.
Want to see Pinpoint in action?
We'd love to show you around. Watch our on-demand demo video today.
Meet some of our UK clients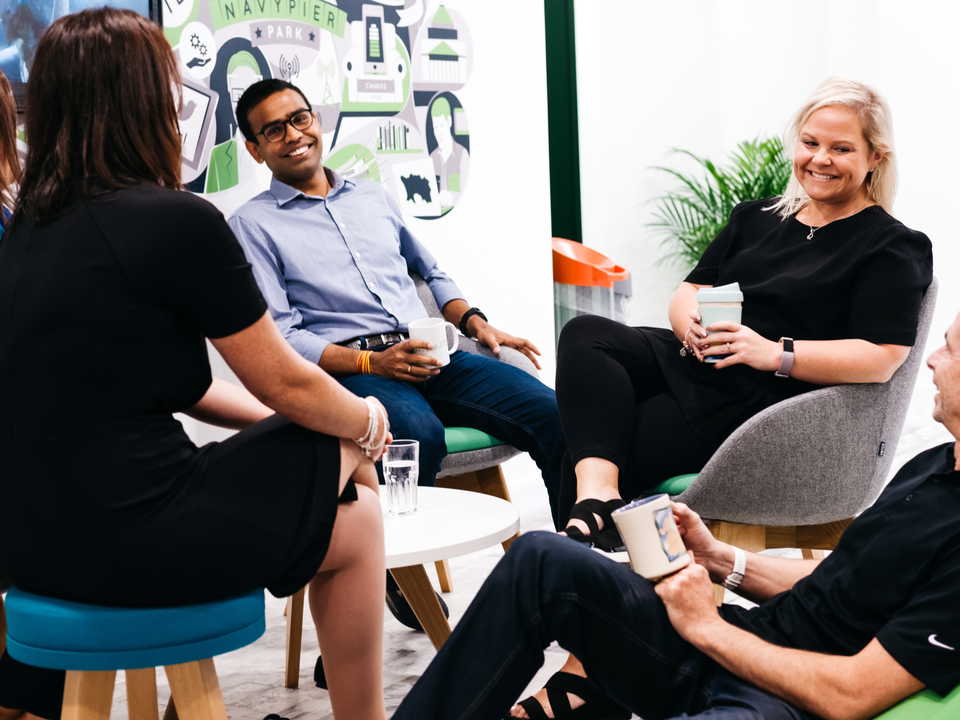 Empowering hiring managers, improving employer branding, and reducing reliance on agencies.
Read case study