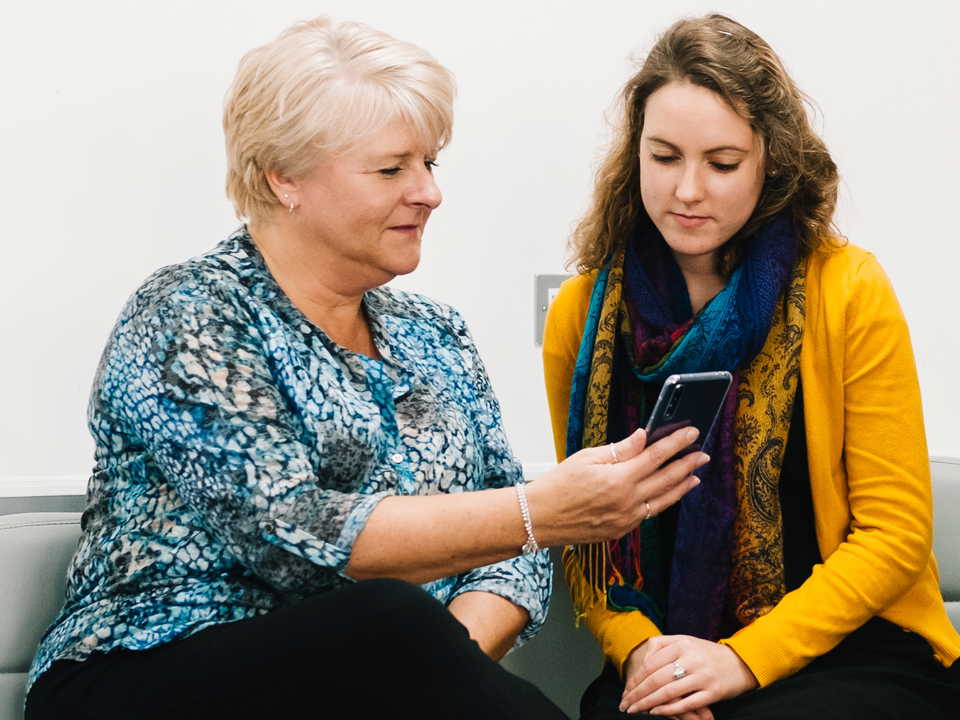 Insight
Social Recruiting: The In-House Recruiter's Ultimate Guide
July 18th, 2019
1 minute read
Attracting enough of the right applicants is one of the biggest challenges for 80% of in-house recruiters. Social recruiting is one of the most powerful tools available to consistently attract high quality applicants - cost effectively and quickly.
In fact, social recruiting is the main reason our clients are:
reducing recruitment costs by up to 83%
reducing time to hire by up to 30%
and attracting up to 12 times more applicants for each role.
In this article, we look at the top 8 reasons recruitment teams are missing out on attracting a consistent stream of quality applicants through social recruiting and show you how you can buck the trend.
Stop relying on manual outreach
The majority of in-house recruiters we speak to are putting most of their social recruiting effort into manual outreach. This means searching for profiles on platforms like LinkedIn, then connecting with the prospects through a personal one-to-one message.
Although it's possible to be somewhat targeted, it's massively time consuming when compared to the typically average results. The approach can also feel impersonal and pushy to the potential candidate which can easily alienate them.
Where we see recruiters having the most success with social recruitment is through paid advertising.
Yes it costs money to run the adverts, but the cost is insignificant when compared to the results. For example, we've recently been recruiting a senior designer in London. We spent a total of £400 on advertising and will likely hire one of the applicants. (For comparison, this role would have cost us around £12,000 in fees if we'd hired through an agency).
Plus, the results from paid social media advertising are predictable and not reliant on the amount of time you invest. If you're using the right tools, creating the ad can take as little as ten minutes and usually forms part of the process of creating the job on your recruitment website or adding it to your applicant tracking system.
Focus on the right channels
When we talk about social media for recruitment, there are three main channels that recruiters automatically think of:
LinkedIn (used by 97% of recruiters)
Facebook (used by 70% of recruiters)
Instagram (used by 40% of recruiters)
LinkedIn is positioned as a "professional" social media platform that specialises in helping recruiters which explains why they're naturally drawn to it at work. Outside of work, they spend time on Instagram and Facebook. This explains their natural tendency to recruit on LinkedIn (and Facebook and Instagram).
But the key is to connect with potential candidates where they're spending their time, not hope they stumble across you on your favourite platform and it's not all just about Facebook, LinkedIn, and Instagram. There are more specialist social networks that can be great for attracting certain types of candidates. For example:
Designers hang out on Dribble
Software developers hang out more on Stack Overflow
Reddit can be a great platform for more unusual niches (think things like blockchain developer)
It's all about understanding your ideal candidate persona and targeting your advertising appropriately.
For example, one of our clients has had great success hiring delivery drivers. They ran targeted adverts on Facebook and Instagram because that's where their ideal candidates are most likely to be spending their time online. Their cost per applicant is just over £10 with a time investment of about 10 minutes to get everything set up.
Another client has been hiring mid-weight technical roles. They ran adverts on LinkedIn, Instagram, and Facebook. The candidates that are active in that market do spend time on LinkedIn but the passive market spend more time on Facebook and Instagram. They attracted 8 times more candidates than they usually would for these roles, and saved over £17,000 in recruitment agency fees. Again, it took less than 10 minutes for the in-house HR team to create the ad.
Don't wait for candidates to stumble across you
The passive candidate market represents 85% of potential candidates and 70% of recruiters agree that passive candidates are equally good or better than active candidates.
Whilst the majority of recruiters that are using social media for talent attraction are posting job ads and supporting content on their social media pages, very few are using paid advertising to get those posts in front of the right people.
Posting on social media is obviously the starting point for a social recruiting strategy but it's important to understand that the only people that typically see these organic (unpaid) social media posts are a very small percentage of the people that already engaged with your profile or like your page already.
In 2019 and beyond you have to pay to advertise to get any meaningful reach.
Recruiters that are running paid adverts are much more successful than those that aren't.
But (and through no fault of their own – they're not full time trained marketers) they typically "boost" the post rather than creating a proper advert. Whilst this does improve the reach outside of the audience already in their network (and will usually provide some promising results) there's a lot more that can be done to improve the performance of the campaign.
For example:
Targeting lookalikes
By programmatically building an audience of people that have similar interests and experience to the people that are most likely to apply or to be hired by your organization, you can more narrowly target the right people with your ads.
Retargeting engaged potential applicants
Our data tells us that an average applicant will interact with your recruitment advertising or careers site at least five times before they apply. Retargeting is the process of showing job ads to those people that have previously expressed some interest in a particular role, location, department, or your organization as a whole. This audience is already engaged and considering a role at your organization and this type of targeting helps to attract more applicants at lower cost.
We know that HR and recruitment teams don't have time to learn to become recruitment marketing experts. We also know that it can be hard to persuade your marketing team to give you the time you need to help you run effective campaigns.
That's why we built Pinpoint – the Applicant Tracking System designed for sourcing as well as selection. Add a new job to the system and create high performing social media recruitment campaigns with the click of a few buttons.
Include a clear call to action
Whenever you post something on social media, you need to think about the call to action.
What do you want someone to do as a result of reading the post?
If you're posting a job opportunity, have you linked to the job description and application form on your careers site with a clear call to action like "Find out More" or "Apply Online"?
If you're posting some photos of your office, have you linked to your careers site with a call to action like "Want to work in a great place like this? Check out our latest opportunities here:"
If you're showcasing one of your team members, have you linked to the page on your careers site about their department with a call to action like "Discover more about what it's like to work with Joe here:"
Authenticity is everything – potential applicants want to know what you stand for, and what it's really like to work for you. And you have a chance to shine on social media.
Photos of your team
Photos of your office
Reviews from sites like Glassdoor
Testimonials from team members
Blogs and videos of team member stories that reflect your employee value proposition
All of these are fantastic sources of content for your social recruitment campaigns and there are some great examples of how to use each of these in this post on employer branding.
But quickly, let's talk photos.
Please, please, please don't use stock images in your recruitment campaigns if you can possibly avoid it. And definitely don't use stock images with photos of people that don't work for you in them. When candidates see the same actor in the recruitment marketing from four different organizations it breaks down all the trust you've built up to that point.
As a recruiter, you want to attract as many great candidates as possible so why make it difficult to apply? Here are some tips for making your application process as easy as possible:
Provide an online application form (that doesn't mean a PDF that you download and email, it means an actual application form embedded on your careers site)
Provide an application form for each role that you're advertising either on the same page or with a clear "apply now" button.
Don't force potential candidates to create an account and log in before they can apply.
Keep the form as short as possible (don't ask unnecessary questions).
Include a "register your interest" option so that potential candidates that can't see anything that's for them right now, can enter your talent pipeline and register to receive an email when future suitable roles come up.
For more great ideas, check out this article on designing a great careers page.
Make sure you can prove return on investment
36% of recruiters say that ability to prove the ROI of recruitment campaigns is one of their biggest challenges when it comes to attracting enough of the best applicants.
30% of recruiters struggle to get buy-in from management.
Social media recruitment campaigns are one of the easiest ways to prove ROI on your recruitment budget (and the effectiveness of your team).
Not only are social recruitment campaigns highly effective when it comes to attracting great applicants cost effectively, but you can prove the ROI of every penny you spend.
This does take a bit of work to set up (integrating each social media platform with your careers site and applicant tracking system so that you can track the data in their analytics tools) but it's well worth it.
For the clients that use our applicant tracking and recruitment marketing software, this is all done automatically because we look after everything – from social media advertising to careers pages, applications, and the selection process. Everything is integrated and easy-to-understand reports are produced at the click of a button.
When you can show how effectively you're spending your budget and how that's impacting your business (usually in terms of better, faster hires and lower recruitment costs) it becomes much easier to secure additional budget from management.
Invest in the right tools
56% of recruiters say that lack of time is already one of their top three challenges and all this social media advertising can seem like a lot of work for in-house recruitment teams to do themselves.
Plus, let's be honest, marketing teams are busy with sales lead gen and it can be difficult to persuade them to turn some of their attention to recruiting.
But using social recruiting efficiently (by running ads rather than manual outreach) and using a platform like Pinpoint to do it, social recruiting can actually be a massive time saver. After the initial setup which takes no more than ten minutes per vacancy, Pinpoint automatically optimises the campaign. You just have to sit back and wait for the candidates to start applying.
Start attracting more of the best applicants faster.
Discover how Pinpoint's automated social recruiting tools are helping in-house recruitment teams hire more of the best talent, save time, and save money.