Why Pinpoint?
Recruiting software that evolves with you
Pinpoint makes hiring easy, even when things change. Quickly adapt as you grow your company, refine your talent strategy, manage new requests, or hire across radically different markets.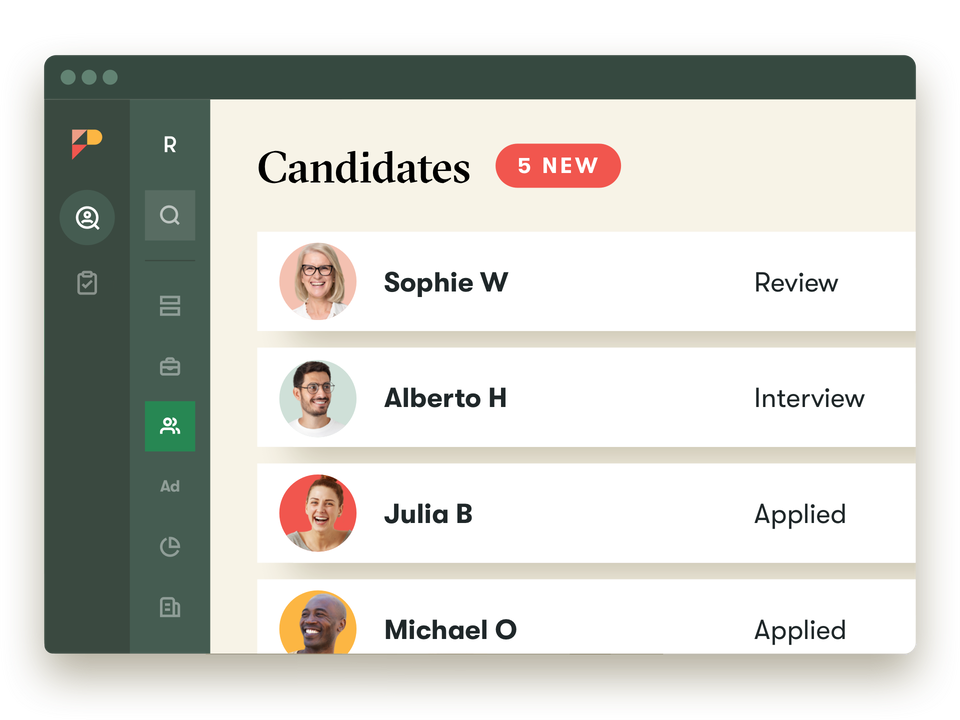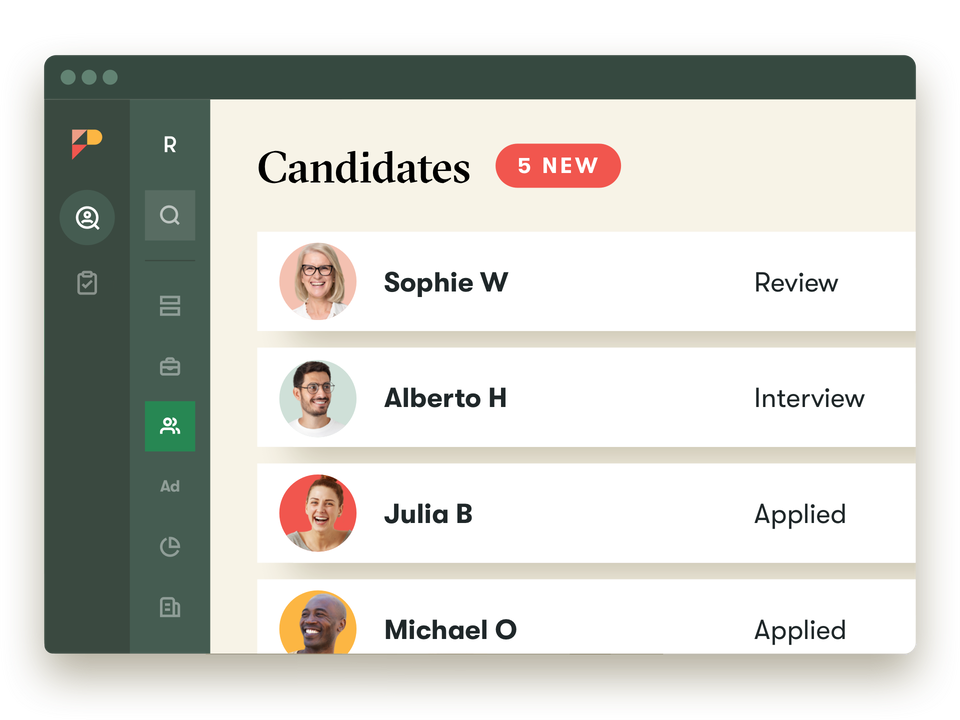 But constantly shifting demands, clunky software, and over-stretched teams means companies settle for hiring people their competitors reject
Teams that choose Pinpoint
4x
Attract 4 x more direct candidates
40%
Make hires 40% faster
80%
Spend 80% less time on admin
People ❤️ Pinpoint
They try all sorts of things before switching—traditional applicant tracking systems, email, spreadsheets, website forms... So what's changed since starting with Pinpoint?
The main driver for us for this solution was to reduce our time to hire, provide a better experience to our candidates and hiring managers, and reduce our reliance on agencies. After less than a month of having this solution we are already seeing the benefits. The support and guidance that Pinpoint has provided us has been first class.
I use the live chat, and there's no waiting on it. It's a great experience and we really love talking to you.
I really couldn't fault the customer service we have received, your team have been so helpful and professional throughout the implementation of Pinpoint and onwards.
Pinpoint is so quick and user-friendly. We have saved so much time on admin since we started using it. I don't think I could ever go back to our old way of recruiting!
Such a great tool! I'm very new to using Pinpoint but I can honestly say it's so user friendly and cuts out such a lot of time producing letters etc.
Pinpoint has modernised our recruitment overnight, we have already had positive feedback from our management team.
Goodbye recruitment agencies, hello Pinpoint! The customer success team have been so helpful and professional throughout the implementation of Pinpoint and onwards.
In the past, we have spent a fortune on agencies. I can now spend less, get better results from that money, and save money in the long-run. It's really exciting, the business is really taking recruitment seriously now.
There's always that little bit of uncertainty with a new process, but everyone has adopted Pinpoint really well. I think that the efficiency and user experience of the system has helped to gain our team's overall buy-in for the new process.
Want more reviews? Read them all 👉
Pinpoint has changed the way my team works, enabling us to concentrate on value added tasks.