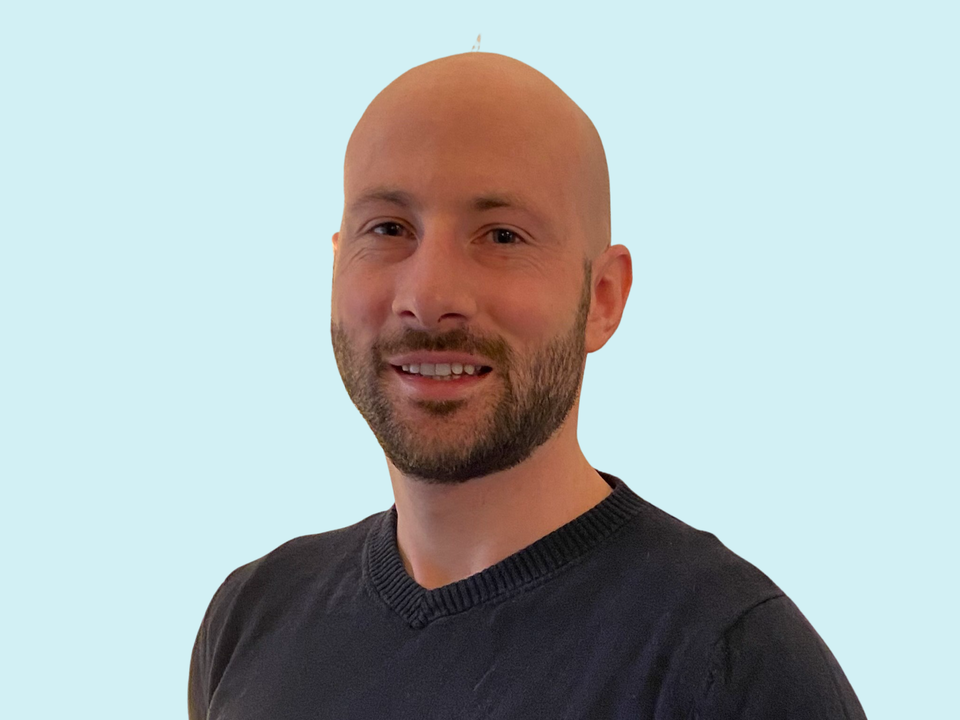 News
Product Spotlight – January 2022
January 10th, 2022
1 minute read
Hi there 👋
If we've not met yet, I'm Chris—the newest member of the Customer Success team here.
It may have been the holidays, but our team's still been busy delivering new features and improvements for you over the past few weeks.
Here's what we've launched this month…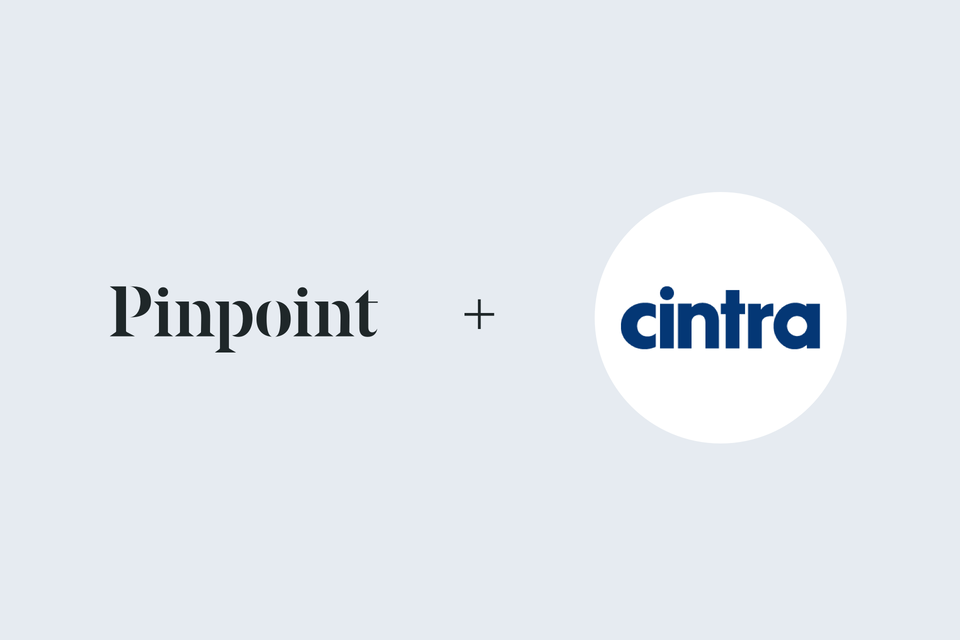 Automatically push hired candidate information to cintraSaas—Cintra's HMRC compliant payroll and HR software.
Learn more about the new integration here.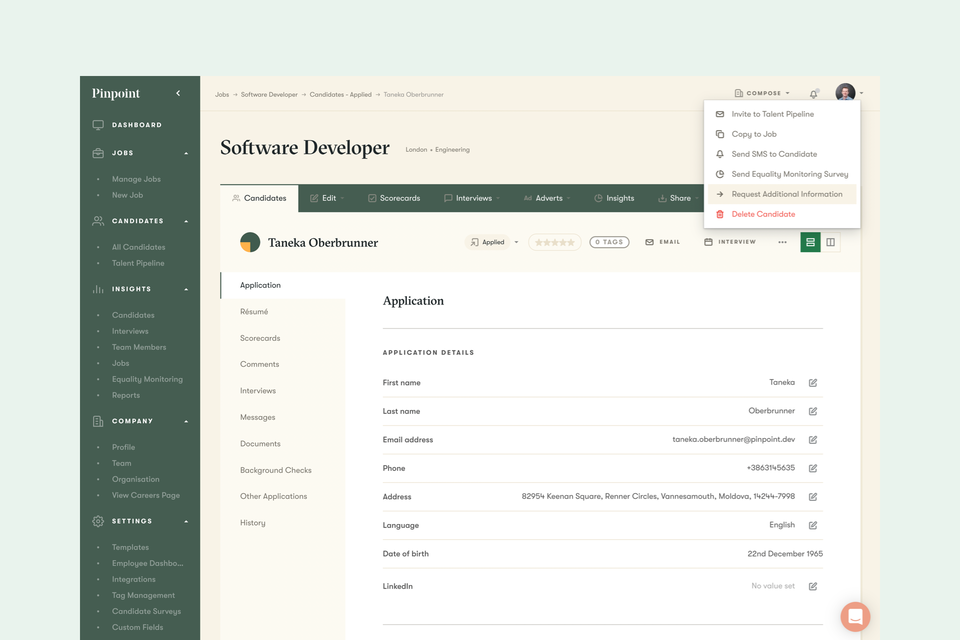 Requesting additional information when moving candidates between jobs
Most teams ask different questions on the application form for different jobs. When a candidate applies for one job, but you move them to another in Pinpoint, you need to collect any additional information required to assess them for the job you're moving them to.
From today, you have the option to "request additional information" from the candidate if there is any additional information available for you to collect after they've been copied to a new job.
Learn more here.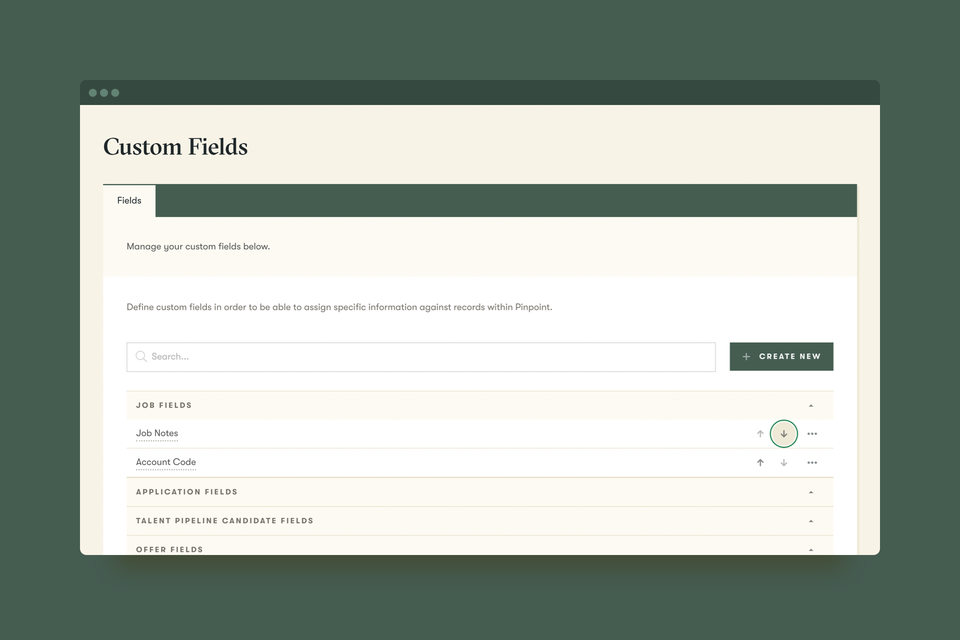 Re-ordering custom fields
Custom fields can now be re-ordered when they're displayed on the job and offer pages, making it easier to keep track of information.
Select and Multi Select custom fields can now have their options automatically ordered alphabetically/numerically, or manually re-ordered.
Learn more here.
An important update to Facebook Jobs
Facebook has announced that they're discontinuing their Jobs product from the 22nd February.
Any jobs that are currently listed will cease to be listed on this date and there is no further action required. We'll still allow you to list jobs on Facebook Jobs up to the 22nd February but will add a warning message within the Job page (under the Organic Posting section) as a reminder of these changes.
Other small but mighty changes
Every month we make small improvements to Pinpoint that are a big deal for some of you. Here's what we launched this month:
Search for jobs by requisition ID
A new toggle that enables compensation information to be added to a job, but hidden on the careers site
Instead of downloading the Certn background check and showing the attachment we are now showing the link to the report in Certn
Users can log into the Employee Portal (previously the Referrals Portal) via SAML
Your SSO policy can be applied differently for external recruiters, and your own users
You can manually update the areas of interest for candidates in your talent pipeline
And that's it for this month.
We'd love you to get in touch if there's anything we can help with, or if you have feedback on this latest product release.
Want to see Pinpoint in action?
We'd love to show you around. Watch our on-demand demo video today.