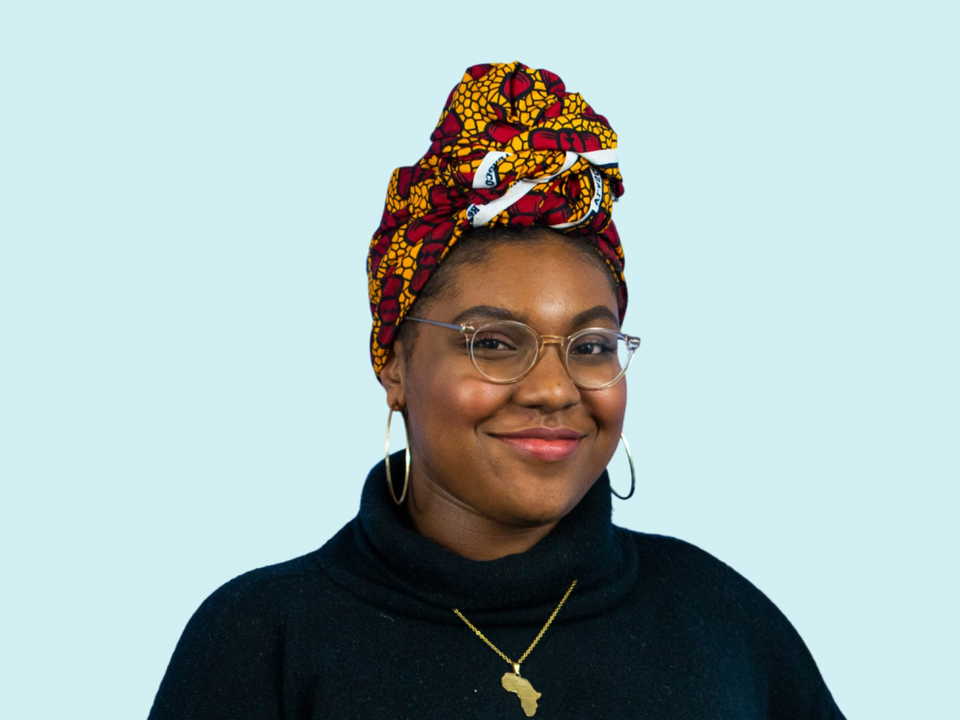 News
Product Spotlight – October 2021
October 11th, 2021
1 minute read
Hey there 👋
This month we've launched our single biggest upgrade ever to an individual feature —interview scheduling just got a whole lot more powerful.
But as usual, that's not all. There are new integrations, upgrades to equality monitoring questionnaires, and several small changes that will be a big deal to many of you.
Oh, and this has been a big month for me too. I'm Gift. I just joined the Customer Success Team at Pinpoint so we'll probably meet on live chat at some point soon.
Let's get to the updates…
Interview scheduling just got an upgrade
Our customers already love our interview scheduling automation. But today it got significantly more powerful.
A huge thank you to everyone who's influenced these improvements — from our customers that have invested time helping us understand what they'd like to see, to our team who've spent the last 6-months designing, refining, and building these powerful new tools.
Here's what we've launched:
Aggregate availability
Add multiple interviewers onto a hiring team, and specify how many of them need to be present for each interview. Pinpoint finds all the combinations of availability with the right number of interviewers, the candidate schedules an interview, and Pinpoint books the correct number of interviewers at random.
Availability rules
Tell Pinpoint when you want to be 'available' for interviews during an average week. We combine that with your live calendar to determine your availability.
Notice and buffer periods
Keep control of your calendar by setting a pre or post-interview buffer time, or specifying how much notice you need for interviews to be added to your schedule.
A unified interview stage
The 'Interviews' button is gone, and each interview stage in the hiring workflow now contains all the details and options you need in a single unified view.
Plus now you can:
Customize your interview invite emails before sending them
Choose which of your calendars should be included in your availability
Ensure conferencing details have been configured before invites are sent out using the new 'Video Conference' interview type
Set your availability platform-wide
Pre-assign interview types to interview stages in your hiring workflow templates to ensure your teams are running the right interview, at the right time
Learn more about getting the most out of interview scheduling automation here, or reach out to your Customer Success Manager if you have questions about the latest upgrades.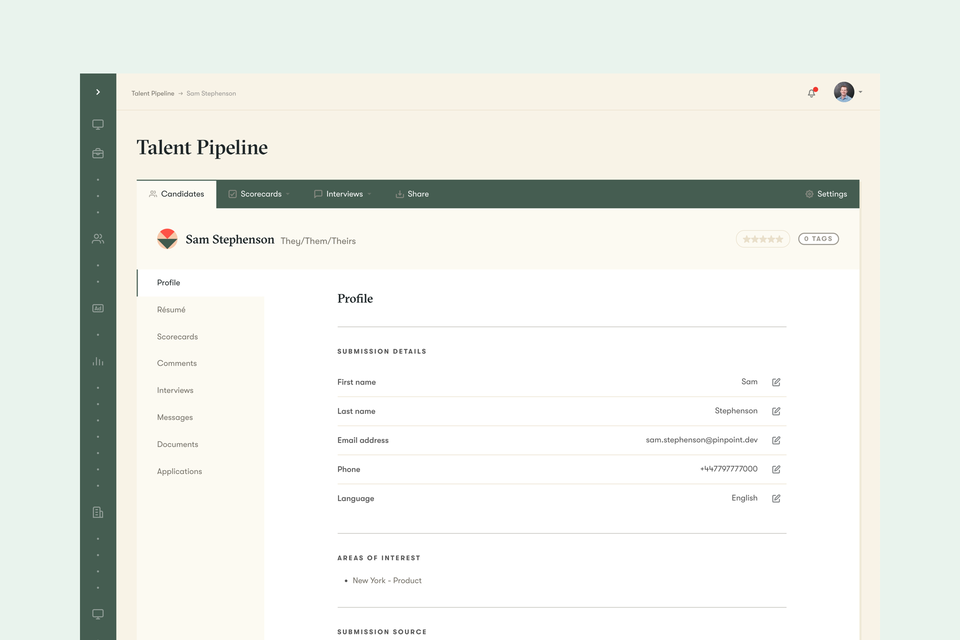 This month we've added gender pronouns as an option on the equality monitoring questionnaire.
If a candidate selects their gender pronouns when filling in the questionnaire, these will appear next to their name on their candidate profile, and interview pages in Pinpoint.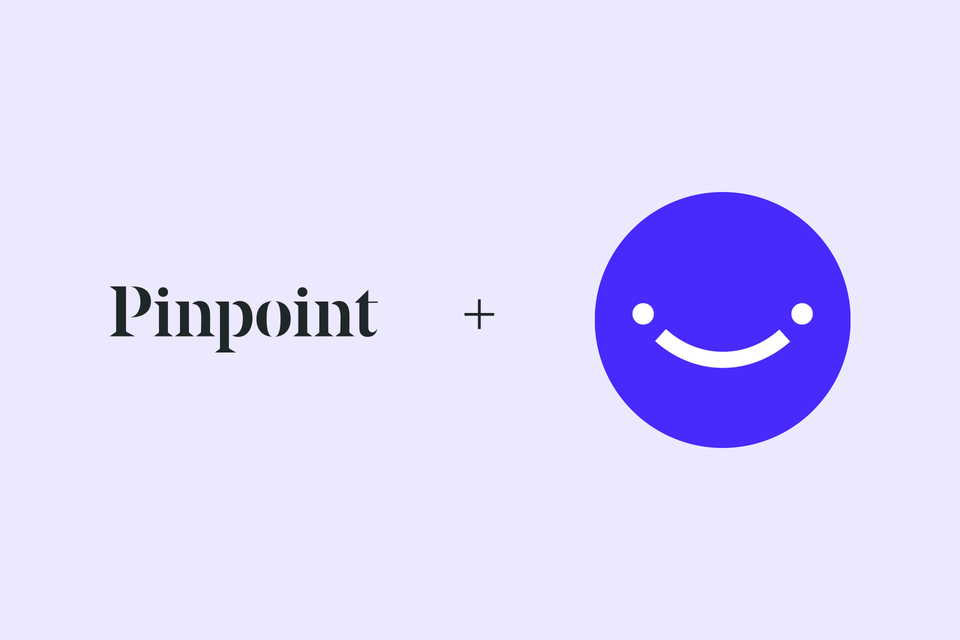 The team at intelliHR have built a fantastic HR management system with a focus on automation and analytics so we're excited to have them onboard as our newest integration partner.
The new intelliHR integration enables users of Pinpoint to push hired candidate data directly into intelliHR.
Other small but mighty changes
Every month we make small improvements to Pinpoint that are a big deal for some of you. Here's what we launched this month:
Users with Company Manager permissions can skip sign off workflow stages on behalf of the signatories attached to that stage.
Offer details can now be included when requesting Applications from the API.
Our Jotform integration can be used with candidates in the talent pipeline, as well as those that have applied for specific jobs.
And that's it for this month.
We'd love you to get in touch if there's anything we can help with, or if you have feedback on this latest product release.
Want to see Pinpoint in action?
We'd love to show you around. Watch our on-demand demo video today.