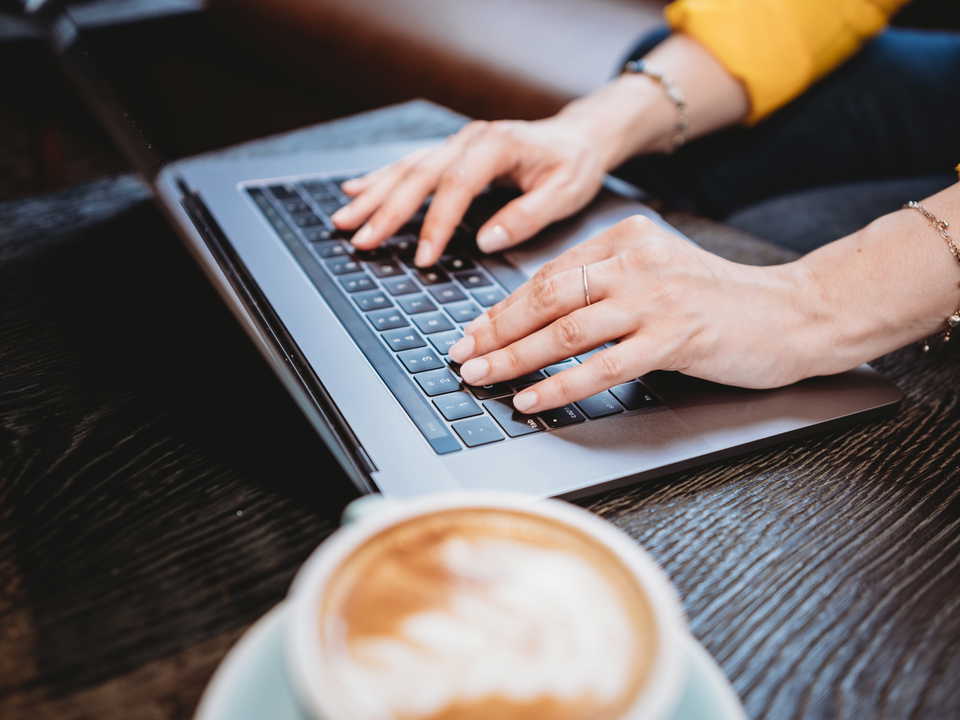 Insight
3 In-House Recruitment Tips for the Ever Changing New Normal
October 20th, 2020
5 minute read
In the here and now of Covid, it's difficult to predict what's coming around the corner next. Ambiguity is in abundance. So too is the fast and furious adoption of digital technology.
What would have taken years to secure executive buy-in, dedicated resources, and organization-wide support has accelerated within a handful of months.  How so?
Well, for starters, the pressure is on to cut costs. And one of HR's most popular key performance indicators (KPI) is cost-to-hire.
It should come as no surprise if your in-house recruiters are expected to deliver more with less resources than ever before.
But with the right technology, wholesale Recruitment Process Outsourcing can be brought in-house to deliver a great return on investment.
A talent acquisition platform like the one offered by Pinpoint not only impacts the bottom line, but also delivers a better candidate experience while optimizing the efficiencies of recruitment teams, hiring managers, and any others involved in the hiring process.
Support Direct Sourcing with Modern Technology
While we can't know precisely what the future holds, a "reasonable worst-case scenario" warns us to buckle in for two to three years of epidemic peaks and valleys. In other words, for the foreseeable future it looks like uncertainty is an ongoing new-normal.
And uncertain times call for flexibility and speed, right?
So, when it comes to preparing your in- house recruitment team TIP #1 is all about shifting from an agency to a direct sourcing model that puts modern talent acquisition technology to work – in a way that enables your team to:
Consistently attract the right candidates with a targeted approach to recruitment marketing
Strengthen your employer brand (yes, it's still a candidate's market)
Reduce reliance on expensive external recruiters, and make better hires for a fraction of the cost
Embrace Digital Collaboration Tools
Another new normal is remote work.
A Gartner HR survey tells us that as a result of the health crisis 88% of organizations across the globe have encouraged or required employees to work from home and that 74% intend to shift some employees to remote work permanently.
While virtual meeting tools help bridge the in-person gap, TIP #2 is all about putting more of the right technology into the hands of your hiring teams to make it easier to engage and collaborate remotely.
It's about making and distributing information to those involved in the hiring process, and allowing everyone to collaborate and leave feedback easily. As futurist Gerd Leonhard, CEO and founder of The Futures Agency suggests, hyper-collaboration will become the next new normal in 2021.
A good part of that collaboration is all about routine task automation:
Reducing administrative time and effort
Creating your own customizable hiring workflows
Automating communication while keeping it personal
Keeping all communication moving rather than sitting unopened or forgotten in email inboxes
Flagging next-step reminders so nothing falls through the cracks
Keeping candidates up to date in a format that suits them whether that's email, or text message (which is a huge consideration given 58% of applicants say clear and regular communication is important – GlassDoor)
In short, it's about providing software your people WANT to use.
But what about candidates? What is it they need and want?
Enhance the Candidate Experience while Managing Higher Applicant Volumes
Consider the online craze that's become the new retail norm. Street-front shops are shuttering while Amazon makes it easier and faster to order just about anything and have it delivered to your doorstep within hours.
We don't have to be digital gurus to know this online upsurge is remaking recruiting. But we do need to recognize that all candidates are consumers of a sort too. They shop for information. They expect a quality "service" experience. And they're unhampered by time or distance.
"Today, because of the prevalence of virtual work models, companies can post positions that are location-agnostic, literally opening up a new world of qualified applicants. And this works both ways. Candidates seeking work who previously overlooked firms that were unwilling or unable to accommodate remote work are now also throwing their proverbial hats in the ring."
Ten months ago, the talent pool looked vastly different from what it does today. When 2020 kicked off, hiring pundits cited low unemployment stats and told cautionary tales about waging talent wars.
Nowadays we're experiencing massive un/underemployment, alongside access to an exponentially higher pool of premium talent (thanks to remote working). TIP #3 is all about using the best HR tools to manage higher volumes of candidates without compromising the candidate experience.
With more candidates in the market, the best recruiting solutions let you…
Scale up your communication while reinforcing your employer brand:
Mass reject hundreds of applicants at one time with a personalized email that reads like it's been written expressly for the recipient.
Facilitate multi-way communication within the platform (between candidates and the organization, candidates and the hiring team, the hiring team and HR).
Prevent duplicate candidate records by retaining information about other jobs an individual has applied for in the organization, their rating, comments about potential job-fit elsewhere, and so on.
Improve recruitment marketing to reach the right candidates:
Ensure you appeal to candidates motivated by remote work, flexible hours, an Employee Value Proposition that suggests a purpose bigger than profit, and all sorts of other personal considerations surfacing in the wake of Covid.
Flag and forward relevant opportunities to qualified applicants already in your talent pipeline.
Attract more of the right applicants and less of the wrong ones by using data to help you focus on only the recruitment marketing channels that deliver good-fit candidates – the kind of talent you end up hiring.
Select the right candidates from those who apply:
Use well-considered pass/fail questions on application forms to make selection easier.
Take advantage of advanced search tools that are built into modern applicant tracking systems.
Consider digital assessment tools and one-way video interviews that enable you to review more candidates, in less time.
Give candidates the ability to self serve
Automate the scheduling of interviews by letting candidates scheduled a time slot that works for them, based on the availability of your hiring team.
Give candidates the ability to manage their own data through an online portal.
In these times of uncertainty, heightened collaboration and hyper immediacy, top talent acquisition technology vendors will help you understand what candidates want and deliver that experience at every touchpoint.
From your careers page through to onboarding and all steps between, growing numbers of companies are turning to Pinpoint to strengthen the success of their in-house recruiting efforts. Check out our on-demand demo video to see how we're helping other organizations attract, hire, and retain top talent.