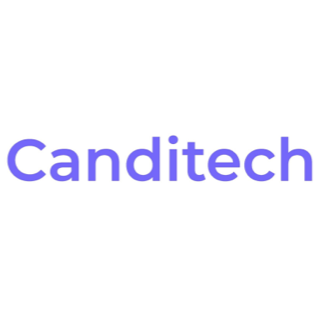 Pinpoint's integration with Canditech will enable you to evaluate technical and soft skills using skill assessments, cognitive evaluation and video interviews, directly on Pinpoint
Avoid expensive mis-hires, and make confident, fast and objective hiring decisions using Canditech, the top-rated skills assessment platform.
Select an Assessment from our Library or Build your own
Choose from our library of 500+ expert-made tests, customize existing tests to meet your needs, or create an assessment from scratch to evaluate candidates' role-specific skills.
Ensure the credibility of candidates' assessments with the most advanced anti-cheating features available, including ChatGPT detection.
Automatic Assessment Scoring
Candidates are automatically ranked based on performance so that you can focus on the applicants with the best chances of success in their future roles, eliminating unconscious human bias.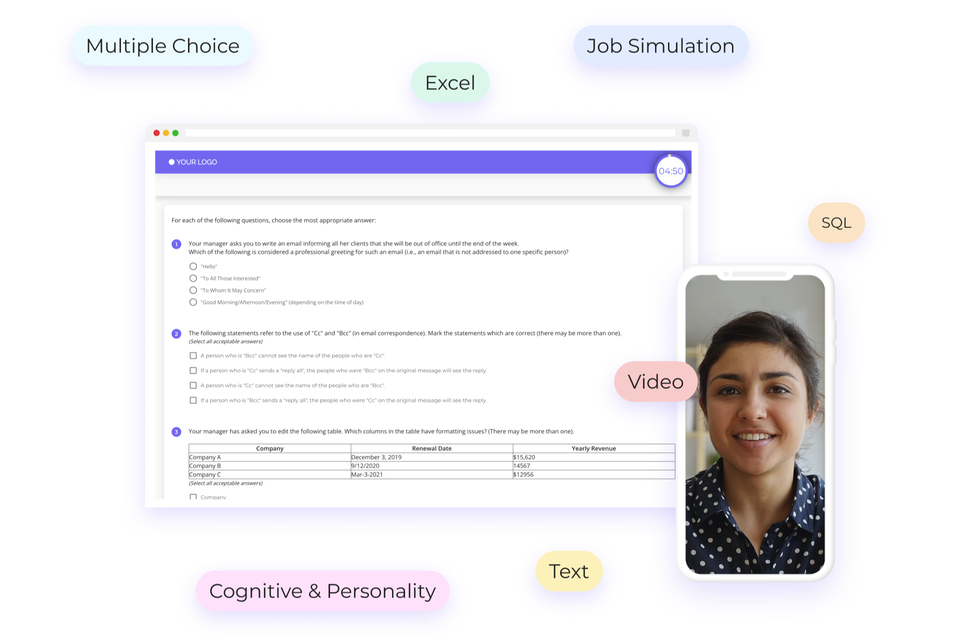 Create assessments and video interviews quickly and easily using the world's most powerful online assessment platform. Canditech's platform allows for 100% customization and is easy (and fun) to use, so you can deliver quality results faster.
Canditech's Impact: ROI from Day One
Canditech's a top-rated pre-employment assessment platform, loved by recruiters, hiring managers and candidates.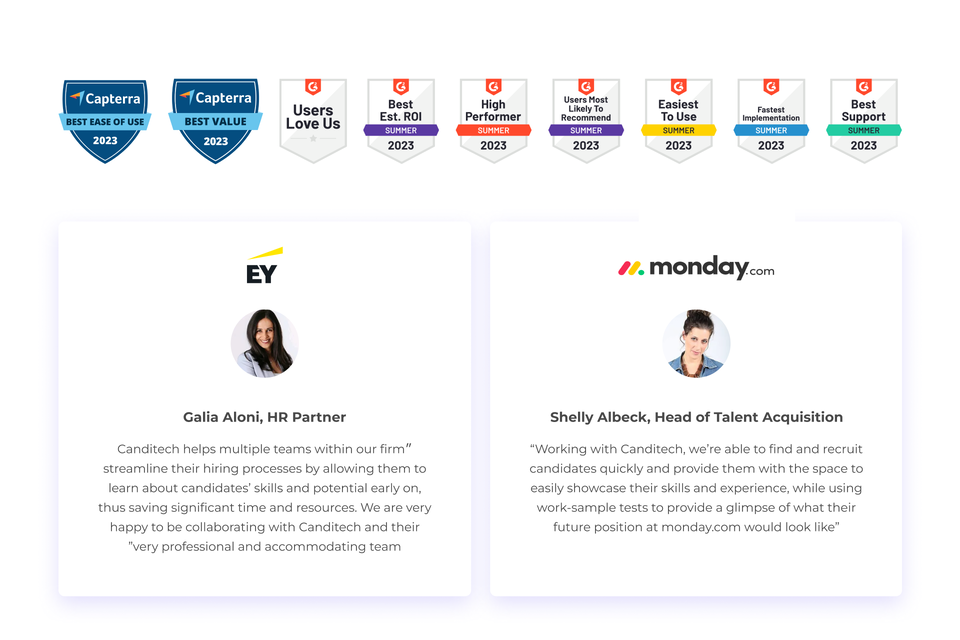 First two months free
Offer details
As a Pinpoint customer, you can start using Canditech and get the first two months of your subscription for free.
Show offer details
Similar integrations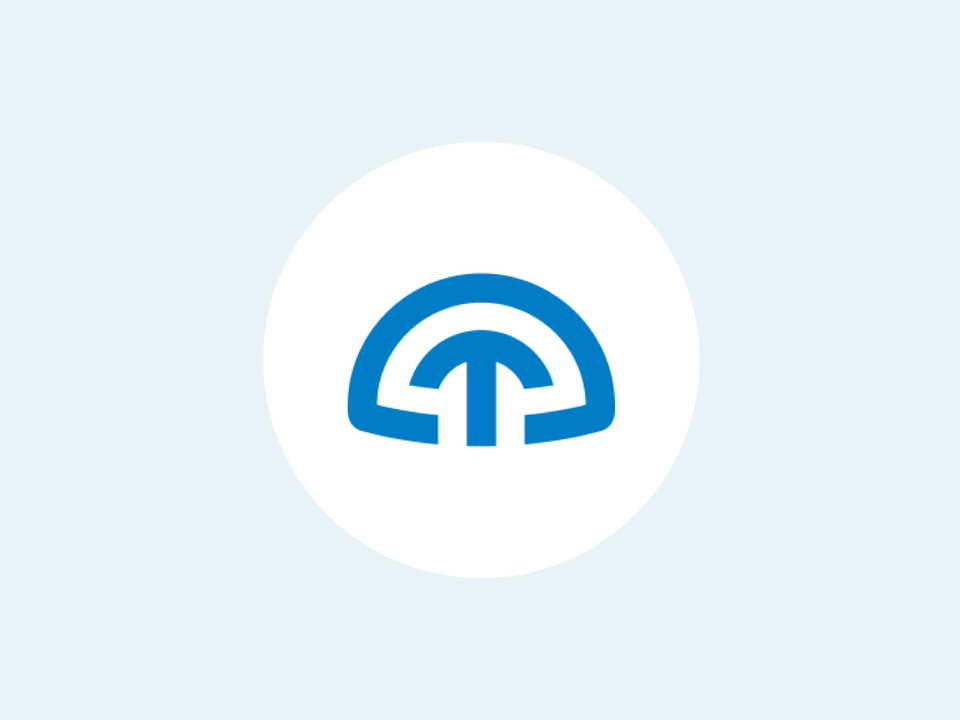 TestDome
Integrate Pinpoint and TestDome via Zapier.