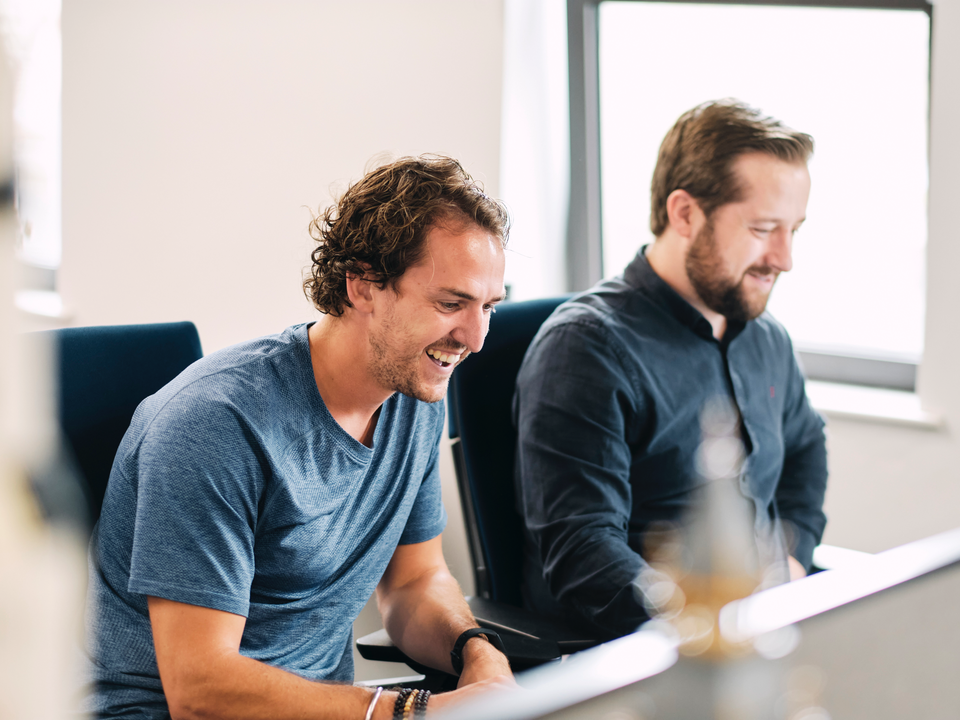 Insight
6 Ways to Improve Retention Through Excellent Onboarding
Employee turnover is not only bad for business in terms of the direct costs of replacing staff, but the ripple effects it can have across the rest of an organization carry many hidden costs, too.
When turnover occurs, managers have to shift their attention and time to hiring, taking them away from other important profit-generating activities. There are productivity losses on several fronts – as exiting employees wind down and do a handover, for the team members who absorb their work, and for the new starter to become competent in their role. In addition, when a valued team member resigns it can send a shock wave through the rest of the team that can disrupt team dynamics, culture and make the remaining team members start to question their roles.  
While there are lots of effective strategies for retaining staff, from rewards and recognition to learning and development, the best place to start focusing on retention is from day one: onboarding.
Read on to learn about six ways you can improve employee retention through excellent onboarding.
"Being prepared" might sound obvious, but have you ever started in a new role and not had your computer set up yet, or had to wait days to get access to tools you needed to do your job? It's not a great experience and certainly doesn't inspire confidence in the company. 
Having everything in order before your employee arrives- instead of scrambling to get things sorted once they start-  will instantly demonstrate your care and commitment to them as a new, and hopefully long-standing, team member. It will also help you get down to business more quickly as you won't be wasting time organizing or chasing things up. Some things to think about:
Contracts, policies and paperwork that needs to be signed off on, and when (e.g. can you send some of it prior to their start so that it's not so overwhelming on the first day?).

Hardware/equipment (e.g. a cell phone, protective gear, laptop).

Software tools/programs, including access to shared accounts.

Job and team information e.g. strategy documents, wikis, processes and procedures.

Booking necessary meetings into their calendar and providing a schedule for their first week.
One way to simplify and systematise this part of the onboarding process is by mapping out different onboarding workflows for different roles. This way, if you have two different people starting in logistics and administration, for example, you will have a list of every tool, document, training or area they need access to, know how long it takes to gain access, and thus be able to request access within the required timeframe. 
2. Give them a warm welcome
First impressions do count. Walking into a new workplace (or starting with one virtually) can be nerve wracking. Just as your new team member will want to make a good impression on you, the impression you make on them is just as important. It could be the difference between them feeling energized for the day or unsure, posting about how great their first day was on their LinkedIn page, or commiserating with their friends on the weekend and, ultimately, staying or leaving.
There are tons of things you can do to make the first impression special, but here are a few of our favorite ideas:
Set up their desk with a handwritten welcome note, SWAG (e.g. branded water bottle, notepad), some decorations and a snack.

If they're remote, send a message on your instant communication tool to welcome them and ask other staff to send them their favorite "welcome gif" or message.

Assign them a buddy to show them around and answer any questions (

Organize a team lunch so they don't have to eat by themselves on their first day, or a virtual team bonding activity.
Culture is made up of a set of unwritten rules, norms, rituals and values – ways of working, interacting, communicating, and "being". These things can take some time for a new starter to be exposed to and get across. By explaining what they are, a manager can help shorten that time and cut out some of the guesswork of knowing how to act, making the new starter feel comfortable quicker and like a part of the team. For example:
History and context – e.g. how the organization started, how it's changed, why particular things are done a particular way, where their role fits in.

Work or task-based practices – e.g. what are typical turnaround times? What are the chains of command? How do you ask for help from another team? Is it polite to check before you book a meeting with someone?

Communication preferences – e.g. is it okay to switch off your camera during a Zoom meeting? Is it okay to go on Do Not Disturb on Zoom/Slack or do you need to respond quickly to messages, are emails more formal or casual?

Lunchtime and coffee rituals – e.g. does everyone eat together or can you eat lunch at your desk? Is there allotted time for breaks or can you eat whenever? Can you pop out to grab a coffee at any time?

Social practices – how do people tend to socialize e.g. are there Friday lunches – are they team lunches or can anyone in the organization go? Do people drink at Friday lunches? Are there after-work drinks? Is there a corporate sports team?

Decision making – are decisions made formally and communicated from top down? Do you need to check with a manager before implementing something? Are there key people that need to be a part of a decision-making process?
Because there's a learning curve when starting in a new role, everything takes longer. But feeling slow and encumbered can also leave new employees feeling inadequate and under-pressure. If this goes on for too long, it can lead to early turnover.
These feelings can be alleviated by setting some realistic, achievable goals with your new employees. Having a range of clearly-defined short, medium and longer term goals to work towards will provide a sense of direction and ownership from the get-go. Be sure to give them some smaller, easy tasks that they can knock over in the first couple of weeks so that they can feel like they've achieved something. This sense of accomplishment will lead to more engaged and satisfied employees, who will be more likely to stay.
A note though: don't set goals and then forget about them. Check-in regularly with your new recruits to see how they're tracking towards their goals, if they need any help or have any issues to discuss. Be flexible to rework goals or shift deadlines if need be, and don't forget to recognize success!
Often after the first couple of weeks, people sort of forget that a new person is new and start treating them like anyone else. Although this is great, they might still be feeling slow, unsure or like a fish out of water which can create a sense of discomfort and friction. This is why it's critical to keep checking in on your new starter to see how they're tracking.
Check-in pulse surveys are a quick and easy way to collect structured information about how your new start is feeling at set increments (e.g. 1 week, 1 month, 2 months), but it's always a good idea to follow these up with face-to-face check-ins. A pulse survey can be used to ask questions like:
How satisfied are you in your role?

Is the role meeting your expectations?

How are you going with the team?

Do you need any further training?

How was your onboarding experience?

Is there any equipment you need?

Is there any further support we can give you?

Is there anything we could improve on?
Armed with this information, managers can be prepared for and make better use of their time in their 1:1s, whether that's conversations about growth and development or helping to support their new start with an issue or challenge. 
Using both of these systems together will not only help to build trust and strengthen the manager-employee relationship, but will also help to identify and iron out any issues early on that might lead to turnover. 
intelliHR is a people management platform helping HR, leaders and managers enhance performance, culture, engagement and retention. With built-in HRIS and powerful real-time analytics, see how we integrate with Pinpoint today.