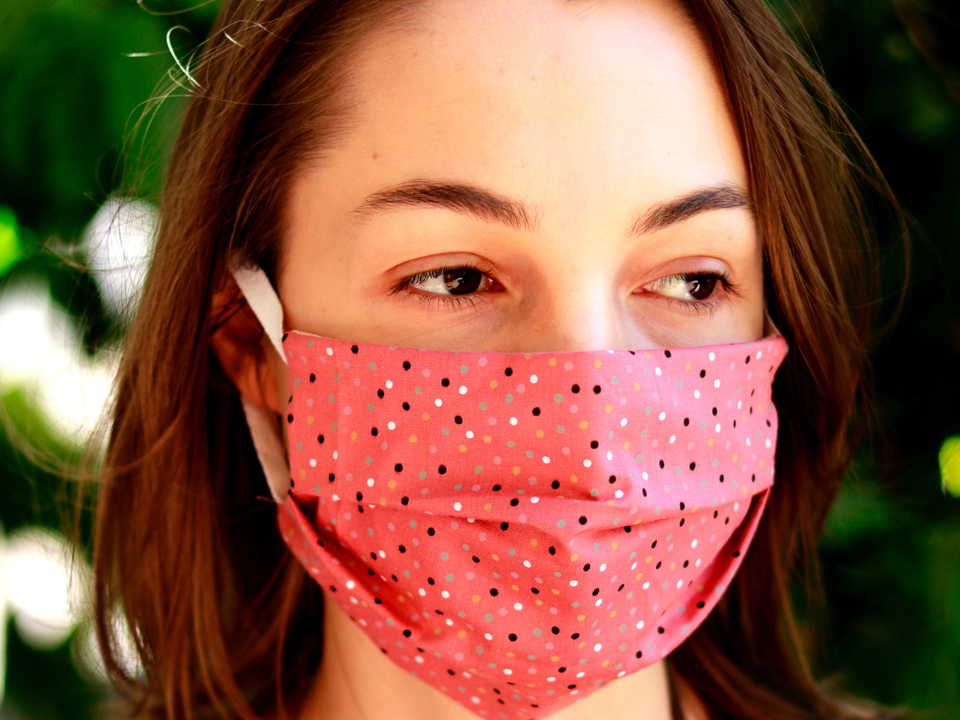 Insight
Five Ways Covid-19 Has Changed Recruitment For The Better
September 3rd, 2020
4 minute read
At the beginning of the pandemic, the news was full of companies struggling with a sharp, sudden downturn in business.
But for many—like tech businesses providing online learning and remote working software—things skyrocketed and they had to scale. Quickly. Lockdown prevented in-person hiring, and many who had never hired remotely were forced to. Obviously, they went into the process with concerns.
However, many are now reporting they're continually discovering pros to the new ways of hiring that Covid-19 has brought in. In a recent video, Pinpoint CEO, Tom Hacquoil, outlined the main changes and benefits he's observed:
From talking to recruitment stakeholders, we've identified six ways Covid-19 has changed recruitment for the better. (Honestly…)
1.
Standardizing hiring processes
Recruitment tech has advanced hugely in the last few years. But in a fast-paced market, people just didn't have time to look at what was available. When the pandemic hit, a switch to remote hiring, recruitment freezes, and cost-cutting meant some recruiters found themselves with more time on their hands to dig into their recruitment methods.
Enterprising recruiters are using this period to look into options like recruitment marketing automation to make direct hiring easier, video interview tools, modern applicant tracking systems that provide a great user experience, and software to keep teams hiring and candidates engaged in remote hiring.
Jesse Silkoff, Co-Founder and President of MyRoofingPal has already benefited from implementing these processes. "Covid-19 has caused us to speed up our recruitment process by using more automation and keeping the entire process online. Remaining digital is ideal!"
"Covid-19 has caused us to speed up our recruitment process by using more automation and keeping the entire process online. Remaining digital is ideal!"
Anyone who's arranged a team meeting will tell you that coordinating schedules pre-pandemic was a logistical nightmare. Stakeholders were regularly out of office, candidates couldn't make in-person meetings, and public transport caused both sides to be late. (No busses is definitely one good point to the last few months…)
For many like Damian Chiam, COO of New York executive search firm, Janou LLC, working remotely means these issues are gone.
"Physical appointments were always scheduled weeks in advance due to everybody's traveling schedule, but with Covid-19, people are easily accessible via Zoom and Skype."
3.
A stronger focus on EVPs
With less time wasted, budget cuts, and hiring freezes, recruitment teams who are still at work have also had the time and opportunity to work on their EVPs.
What candidates want is changing. Today's candidates are looking for remote working, flexible hours, employee support, and stability. With this in mind, recruitment teams are taking this opportunity to improve their EVP (employee value proposition) and how they use their recruitment marketing to reach the best prospective employees. (After all, a 2019 Glassdoor survey revealed that over 50% of candidates consider company culture more important than salary.)
By taking this time to look at areas like how they improve job security, increasing their organization's transparency, how they offer flexibility, and how they support employees, these businesses are in the best position to attract the best candidates.
Covid-19 has altered our idea of "the office", and businesses now realize remote employees can be as effective, if not more so, as in-office. This has helped with remote hiring, giving companies the opportunity to access remote hiring pools they previously wouldn't even have looked at.
Even better, it gives them the opportunity to gain access to the most talented candidates who might not be in their town or city.
In competitive areas, this is especially true, as CocoFax's Carol Li discovered.
"This (remote hiring) maximizes our potential to reach better talents without boundaries and helps us utilize and retain the best talent available."
5.
More diversity with its multiple benefits
Unless you've been hiding from the internet, you'll have seen the recent BLM protests that have pushed diversity to the fore in many walks of life. Encouragingly, it's also become a huge talking point for recruiters, with companies spending thousands or even millions to improve their diversity practices.
For Martin Seeley, CEO at MattressNextDay, it's one of Covid-19's biggest positives.
"With recruitment going global, it plays host to different cultures, backgrounds, and ways of life, bringing new ideas and experiences that would have been undiscovered."
Interestingly, studies show increasing diversity increases profits, through bringing in more world viewpoints, and cultural and workplace experiences—which in the difficult markets we're currently facing, can only be a positive.
While Covid-19 has devastated many, it's also encouraged reflection and change. The 2008 recession transformed the technology landscape and there are signs Covid-19 could be transformative for recruitment too.
Ready to navigate this transformation? Discover how Pinpoint can help you in this on-demand webinar.