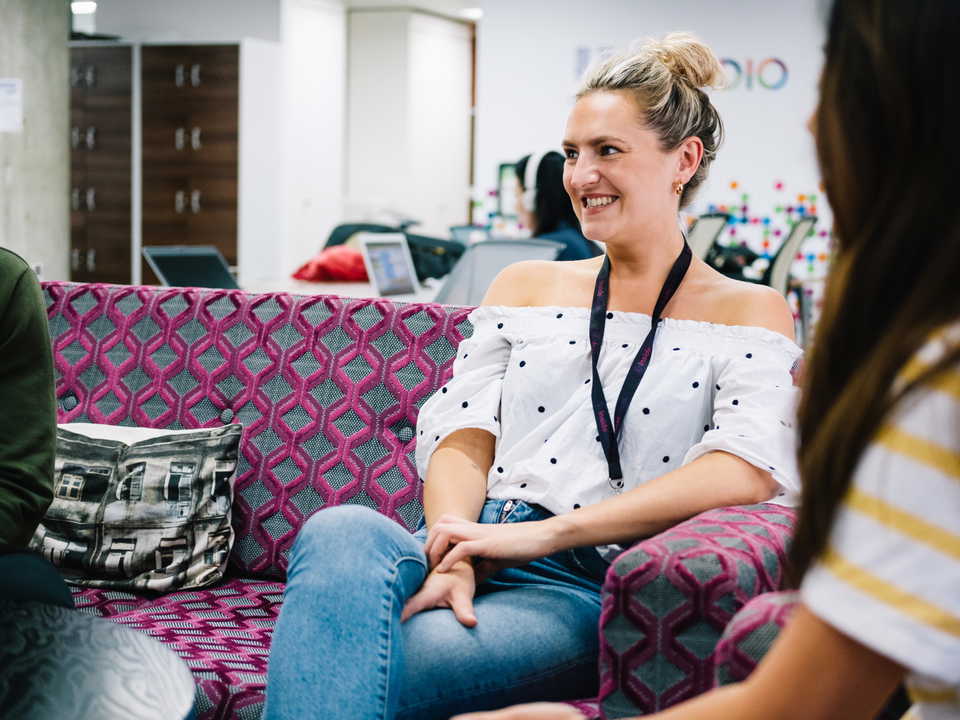 Insight
How to Manage an Increase in Applicant Volume and Protect Your Employer Brand
November 10th, 2020
9 minute read
"Candidates seem to be applying for anything and everything", is a common refrain from recruiters right now. But despite an increase in volume, it's still a candidate's market.
A larger pool of out-of-work candidates isn't an opportunity to work less hard, invest less time in the candidate experience, and just generally offer an inferior product from a recruitment perspective:
Those candidates have friends
Those candidates get better
Those candidates stay in the market for quite some time and they talk about you
38%
More likely to accept an offer if they have a positive experience. (IBM)
81%
Will share a positive experience with their network. (Workopolis)
The good candidates are paying attention. The good candidates are doing more research than they've ever done before. And it's easier than ever for candidates to dig under the skin of organizations to understand more about what that journey looks like, how they treat their people and why people work there.
If your business is going to be around and flourish from a recruitment perspective:
Every candidate interaction should be a world-class experience
Every candidate should leave your recruitment process excited about the idea of working for your organization
So how can recruiters ensure they deliver a great candidate experience for every candidate – yes, even the unqualified ones, and the ones who are obviously just 'blanket applying' for jobs?
1.
Actively put candidates off applying
The best candidates want to know they have the skills to do the job, they'll fit into the organization and that they'll still have a job in 6 months.
That's why, if you want to attract the best people, you need to start being honest with them.
Stop being 'everything to everyone.' Start putting the wrong candidates off.
That means being honest about what it's like to work at your organization. Pretending you're a fit for everyone is a waste of everyone's time.
At Pinpoint, we talk openly about how we're a hard company to work for at times.
We're growing fast
Everybody works very hard
We have customers in lots of different time zones
We're not a 9-5 type of place with an amazing work-life balance
We're not for everybody
For some, that's really appealing and they're excited about working with a bunch of people, who think about things the same way they do.
For others we're not for them, we're not offering what they're looking for.
That's a great thing for both sides. Right?
Rather than misleading people or mismanaging expectations, we've filtered out the candidates who won't do well in our team.
We've not wasted time promising them something we can't deliver on. And they've avoided a negative experience – either wasting their time in the application process or feeling like they've been misled from day one of working with us.
Go out of your way to be honest about the type of people you're looking for. And also the type of people you're really not looking for.
There's nothing wrong with putting off the wrong candidates.
Get clear about what the best candidates with this free Employee Value Proposition template
Use data
Candidates are vanity. Hires are sanity.
Use data to understand the recruitment marketing channels that are delivering the quality candidates, who you go on to hire. Then turn off the ones that don't.
You'll attract less of the wrong candidates
You'll free up time to invest in the right candidates
You'll free up budget to attract more of the right candidates
Your applicant tracking system should be able to show you the channels that you are/aren't making hires from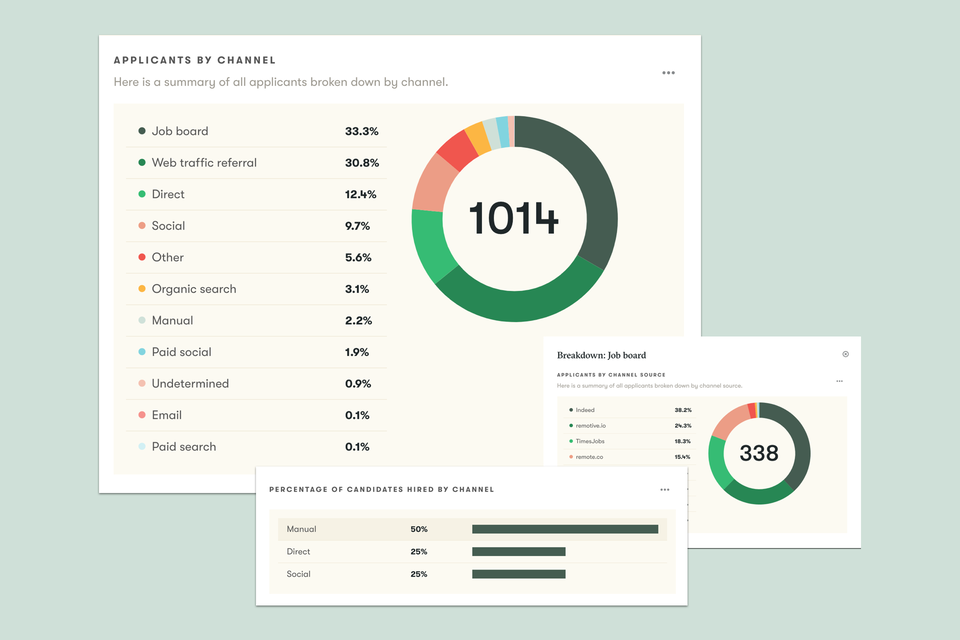 2.
Build a talent pipeline
You invest time in screening and interviewing candidates you can't hire, but could be a great fit for a future role. However, many recruiters we speak to start from scratch every time (re-advertising, sifting through a bunch of bad fit candidates again, going through a new cycle of interviews).
If you're not building and nurturing a talent pipeline of candidates you've met, liked, but not had the opportunity to hire, you should be.
Plus, great candidates who have been previously rejected are less likely to reapply through normal channels, so the onus is on you to reach out to them.
3.
Enable candidates to self-serve information
Stop waiting for candidates to reach out to you. If you want to be efficient, you have to be proactive about communication.
Are there questions you get asked time and again? Do you wish you could do 1:1 interview prep with every candidate you interview, but don't have the time?
Scale the effectiveness of your team by producing content. Blog posts, web pages, email templates, videos – great content enables candidates to get the information they need, without you investing huge amounts of time on a one-to-one basis.
You should have content in place that answers all of the key questions throughout your whole recruitment process:
What's it like to work in your organization?
Who will be successful in your organization? Who won't?
What's really expected of the role?
What's the recruitment process like?
How often should applicants expect to hear from you?
How long will the process take?
Who will their manager be?
What do they need to prepare for the interview?
Who will be on the interview panel?
What should they wear to an interview?
Your applicant tracking system should help you get the right information in front of the right candidates, at the right time, through:
An easy to update, branded careers website
Email and text message templates
Email and text message automation
Interview scheduling automation
When you get this right:
Candidates will get the information they want and need faster
Many will qualify themselves out of the process based on the information you've given them
The right candidates are more likely to apply (and stay engaged in the process)
You'll save time that you can invest back into offering the right candidates a great experience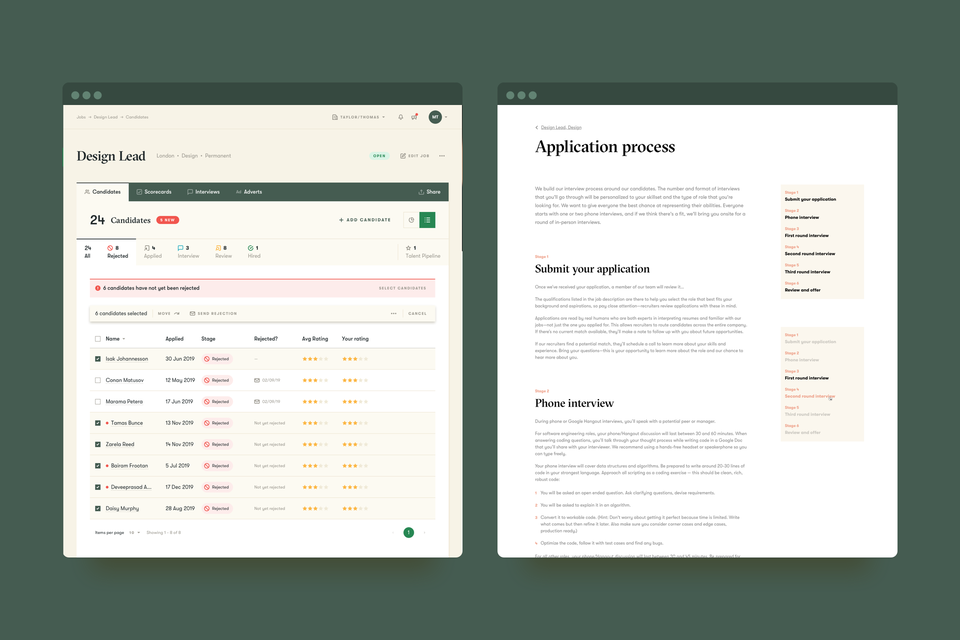 4.
Use pre-screening questions
Don't make your application form unnecessarily long. The best candidates have choice, and willingness to complete a long application process isn't an indicator of candidate quality.
Do make early-stage screening easier with relevant knock-out questions.
Good knock-out questions focus on pass/fail questions and must-haves. They're typically the first things you're going to look for in a CV:
Is a specific qualification required for regulatory reasons?
Does the candidate need a right to work in your country?
Does the candidate need to have a driving license?
Don't use pre-screening questions to ask super generic questions like 'are you a team player.' Everyone will say 'yes', so it won't help with your screening process. It'll just make your application form longer for no reason.
Your ATS should enable you to quickly filter candidates based on their response to your knock-out questions, so you can easily identify which candidates to reject or progress at the first stage of screening in just a few clicks.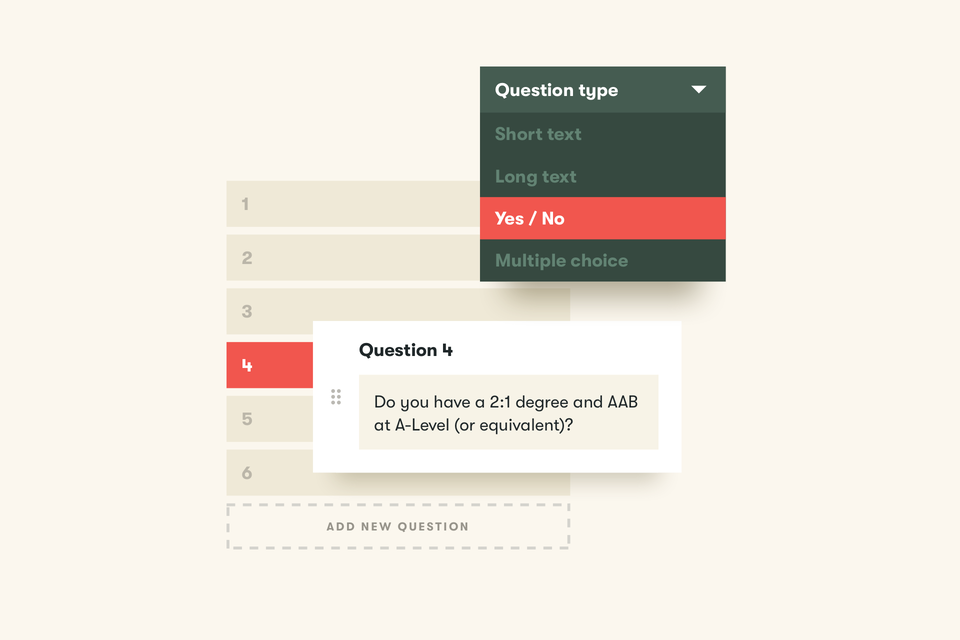 Automation gets a bad rep for delivering an impersonal experience. But automation used in the right way, can enhance your candidate experience and save you time.
Interview scheduling
Interview scheduling used to be a painful process for candidates, hiring teams and recruiters.
Today, your ATS should sync with your hiring teams' calendars and enable you to send candidates a link to choose a convenient interview slot at the click of a button. No more back and forth of emails trying to find a time that works for everyone.
The best interview scheduling tools will automatically send candidates information about what to expect from the interview process. This information is based on templates your ATS vendor will help you set up as part of the implementation process.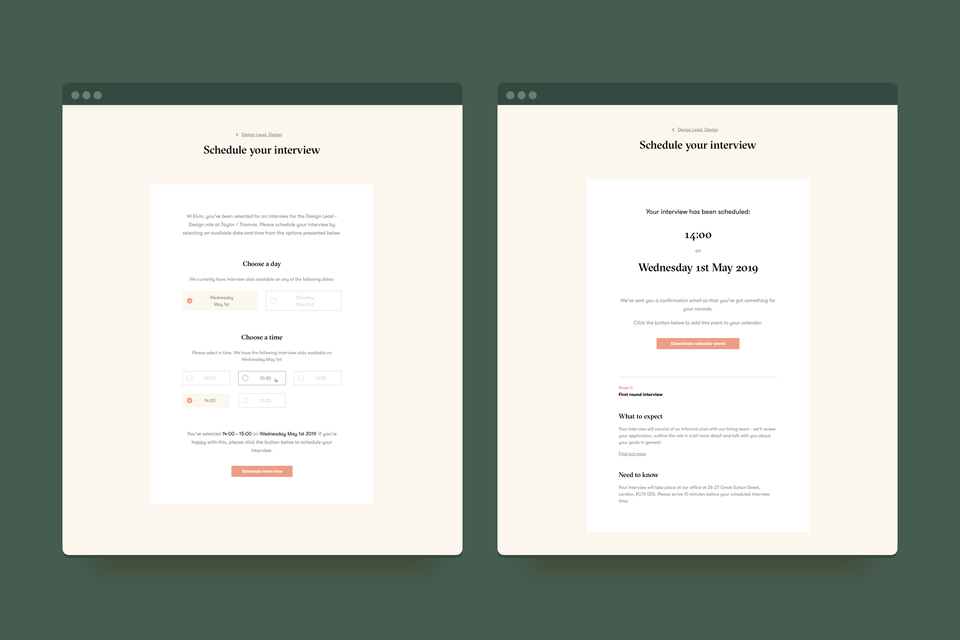 On-going communications
The more you communicate, the more engaged your candidates will be.
Starting with an automated 'application received' email, through to regular updates and rejection or offer messages, you should have relevant pre-built templates in your applicant tracking system, all ready to go.
Many of these messages can be sent automatically (e.g. when a candidate applies) or in bulk (e.g. when you reject a group of candidates), meaning candidates are always kept up to date, consistently, with minimal effort on your part.
Think about your candidates' preferred method of communication. Some might prefer a text message to an email. Again, your ATS should enable you to send text messages automatically, from templates, and in bulk.
6.
How to reject candidates at scale
First up, a rejection email is a basic requirement – regardless of whether it includes any personalized feedback. Candidates will have invested time in completing their application – the least you can do is tell them they've been unsuccessful.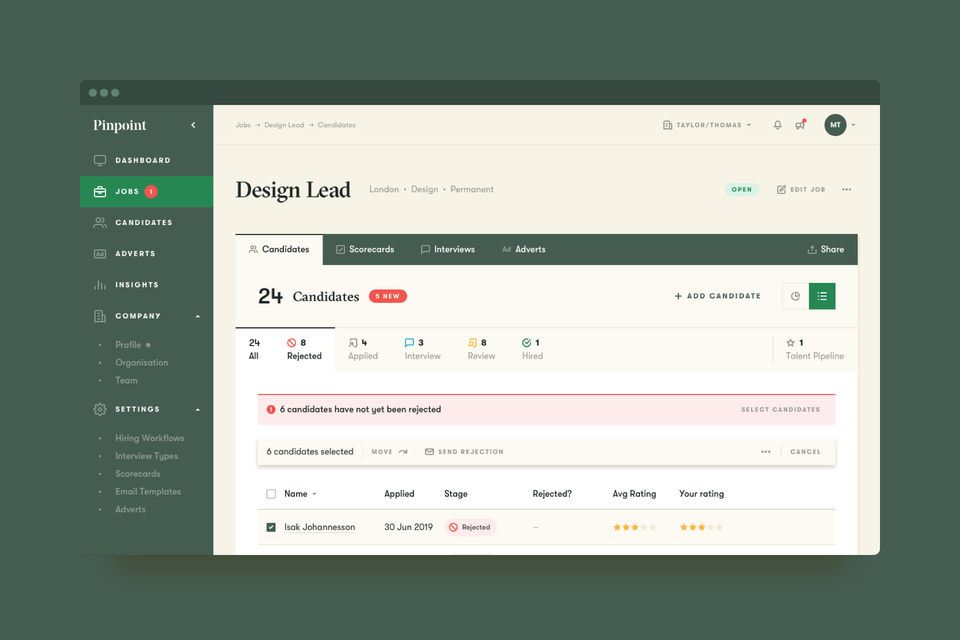 But handling requests for feedback from rejected candidates is a difficult topic.
To offer a great candidate experience, we have to offer honest feedback, tactfully.
But then there's the time it takes to offer personalized feedback, and the legal side. Many organizations don't offer any feedback because they're worried about it being perceived as discriminatory, or that it'll open them up to some other legal risk.
Whilst this is by no means legal advice, here's how some of the recruiters we've spoken to handle feedback:
Never offering feedback with a no-reply email (this is a terrible candidate experience)
Only offering written feedback, based on objective criteria, that goes through multiple levels of review before being sent to reduce the risk of legal issues
Only offering rejection feedback after an interview, and only over the phone. This company always has a feedback call with every rejected candidate, that gets to interview stage and wants a call
Offering feedback based on standardized scorecard scores. This enables everybody involved in the hiring process to deliver feedback in the same structure and format. It also makes it much easier to compile objective feedback for candidates and reduce the risk of bias creeping in
A well-worded message that makes people feel like they're being rewarded for the application experience means they will remember the encounter more favorably.
Free up time by attracting more of the right candidates, less of the wrong ones, and automating as much of the recruitment process as possible. You'll have much more time to invest in proactively improving your candidate experience, engaging more meaningfully with candidates in the process, and offering a great experience to those you reject.
7.
Bonus: Watch the webinar
Want to learn more about offering a great candidate experience while managing increased applicant volume? Check out this on-demand webinar where I discussed the topic with Ellie Angell (Business Development Manager at myInterview), and George Dobbin (Head of Talent Acquisition & Development at Sabio).