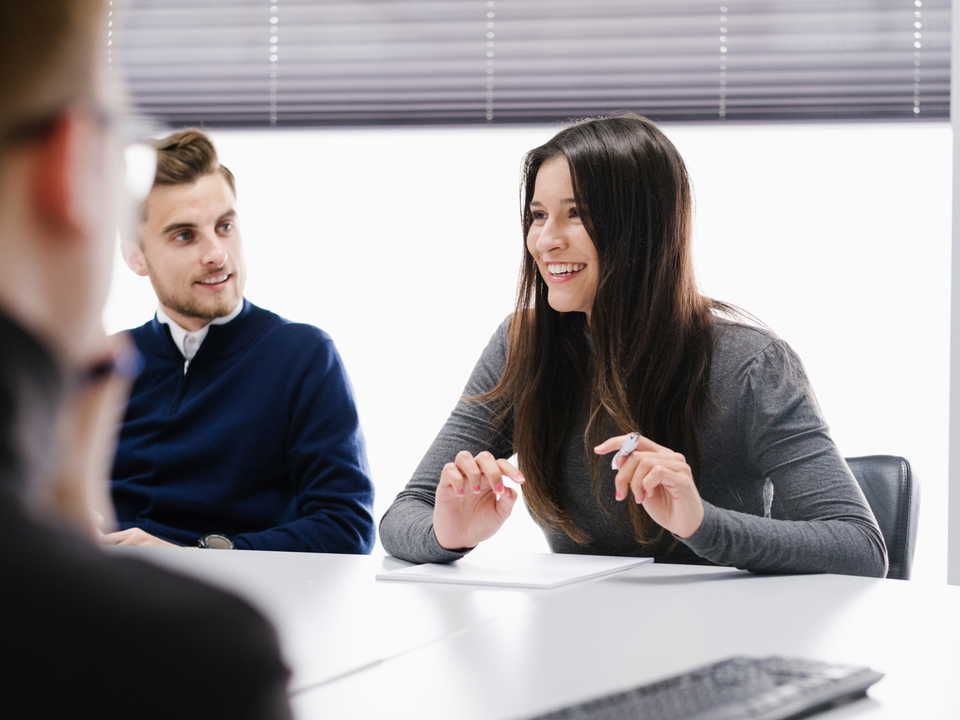 Insight
Attracting Quality Candidates in 2023
February 17th, 2023
12 minute read
Recruiting top talent isn't easy. It's why businesses exist that focus purely on this challenge. Yet, recruiting talent direct is actually well within reach for most HR and in-house recruitment teams.
Modern recruitment software allows us to attract the best candidates at a fraction of the cost of a recruitment agency. But there are some common reasons why hiring teams might fail to get results with direct hiring.
In this article we'll look at the top ten reasons direct recruitment efforts fail and offer some advice on how to overcome them.
Improving the interview process
It takes an average of 27 working days (over 5 weeks) to make a new hire yet the best candidates are off the market in 10 days.
So you've found a great candidate and you want to interview them, the next step is to find a time slot that works for everyone. You need to coordinate with the rest of your hiring team as well as the candidate. That magical slot might be several days away.
Yet a good candidate will be in high demand and may already be onto their second or third interview with a competitor. They could be made an offer in the next few days and they won't be able to wait until you're ready to make a decision.
The first thing you can do to avoid this scenario is ensure your hiring team have some slots blocked out in their diaries around common interview times (e.g. lunchtime and before or after usual working hours). That way, when you're ready to invite a candidate to interview, you can quickly offer up some slots over the next few days.
The second thing that helps is to use an automated interview scheduling tool to make the scheduling process quicker and easier for the candidate based on the slots you have available.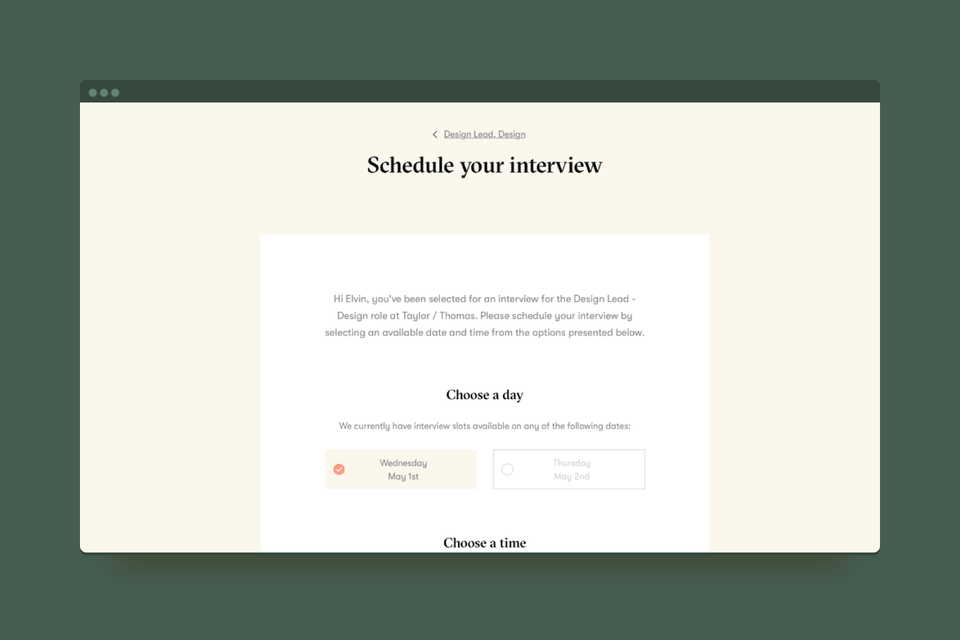 After you've interviewed the candidate, the next step in the hiring process is to share your feedback with colleagues and compare the candidate to others you've met. Additionally, you might not have reached your application deadline at this point so may decide to wait until after the deadline before drawing any conclusions.
But all this procrastination simply increases the risk that the candidate will get snapped up by someone else. Remember, you potentially have less than 10 days to make them an offer from the point at which they came onto the market.
Having a centralized system where each member of the hiring team can share their comments will help reduce the need for meetings and will allow the hiring team to review each other's comments when they next have a moment.
You might also want to consider using interview scorecards as these provide a quick way to provide feedback on the candidate. By using pre-defined scorecards, the structure and format of your feedback will be consistent with the rest of the hiring team which makes it quicker, fairer, and easier to compare.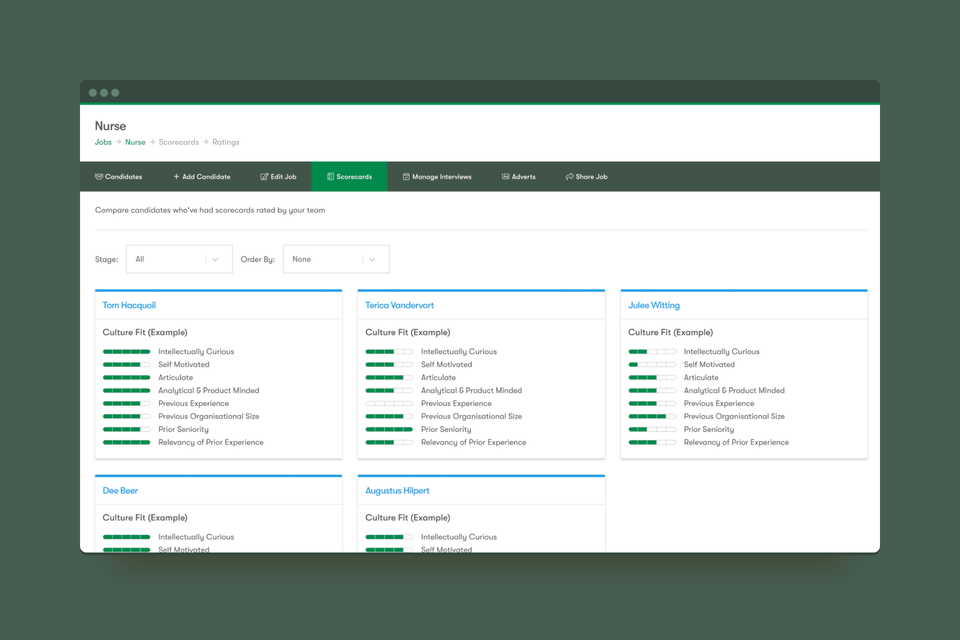 The data submitted by each interviewer is combined to allow you to easily compare all of your candidates and see which candidate scored the best overall, helping you make your decision lightning fast.
A talent pipeline is your own database of great candidates that you've previously had some level of engagement with, i.e they're warm.
You already know enough about them to conclude that they're worth consideration, and they already know that they want to join your organization if the right position comes up.
This enables you to fast track them through the hiring process in the future, as you don't need to 'find and attract' them and they don't need to decide whether they'd actually like to work for you.
Having a talent pipeline means your hiring team can spend less time sourcing candidates and more time actively engaging them.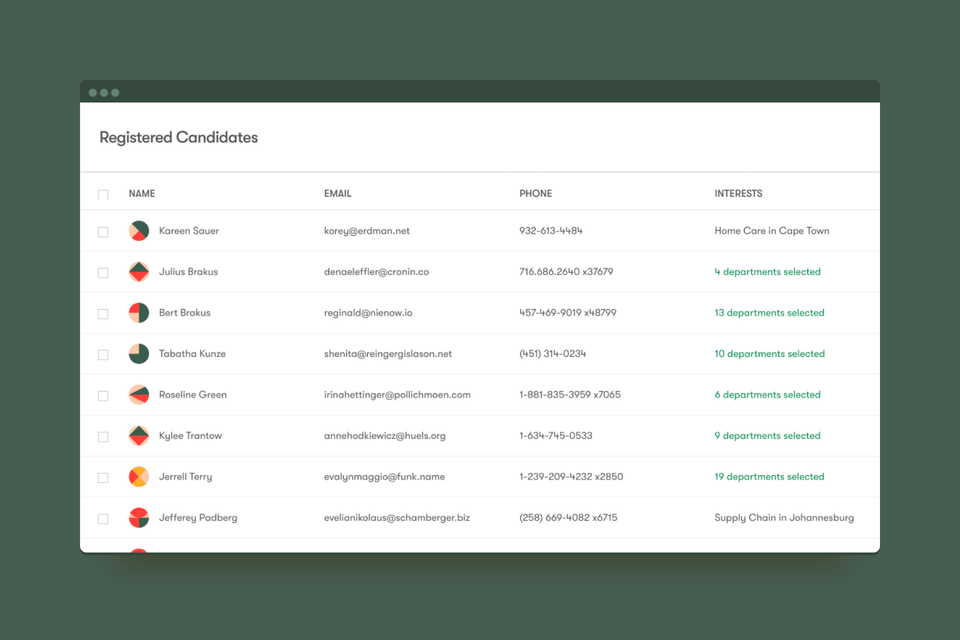 Similar to selling anything online, if you create barriers and make it difficult for people to reach your goal, you'll lose people on the journey.
Yet, perhaps surprisingly, a vast proportion of job application forms are cumbersome, over-engineered and just down-right frustrating for the applicant.
The best candidates have the least patience as there are plenty of other opportunities out there for them.
Start with your job page and check it meets the following recommendations:
Job pages with 300-800 words perform best, so try and stick within this range.
At least half of what you write should be about what's in it for the candidate rather than what's in it for you.
Reduce the number of requirements you stipulate. Only include those that you really can't compromise on.
Include information about the benefits of the role, including both financial and soft benefits.
Ensure you talk about your employee value proposition.
In the summary section, use this as a sales pitch to truly sell the role.
Avoid the use of dull, corporate language. Keep it engaging and conversational.
Make sure you're clear about how to apply (ideally a big button in a contrasting colour on the job page).
Next, look at your application form. You do have an online application process, right?
Keep the form fields to a minimum. You can gather more information later in the process. Only ask for information that's absolutely necessary in order to consider their application.
How many steps are involved in your application form? (Hint: it should just be the one – a simple form with a submit button, nothing else.)
Your aim at this stage is to get the details of people who might be interested (and ideally their CV – although even that shouldn't be mandatory for some roles).
Your careers site should be super fast. If a page takes longer than 3 seconds to load, you can expect up to 40% of potential candidates to give up and abandon the process.
Does your application form function well on a mobile device? If not, it should. 60% of website visits are from mobile devices.
Are you requiring potential candidates to register for an account or log in before they submit an application? This is an unnecessary step for any modern recruitment process.
Target passive candidates
Given that over 75% of professionals are potential passive candidates, if you're not getting in front of them you're missing out on a massive talent pool.
What's more, the cream of the crop are most likely going to be passive candidates. These are people whose employers are doing everything possible to keep them and they're likely to be feeling a great deal of job satisfaction.
However, attracting these high-quality passive candidates to your role is going to be a real challenge. You'll need to have a strong employer brand and find a way to convey your unique employee value proposition to them. This is where you'll have an edge over their current employer.
One of the best ways to get in front of passive candidates is to run social media ads.
Reduce reliance on recruitment agencies
Recruitment agencies have a misalignment of interests with you. Their goal is to generate a commission from a placement. However they work with many different clients (including your competitors) so when a good candidate walks in the door, they need to think commercially about who they send them to.
They're likely going to place them with a client they have a lucrative relationship with in order to maintain that relationship and keep that cash rolling in.
What if you're not that client?
What you're also doing by working with recruitment agencies is paying for them to build up their own talent pipeline. They own that data and they will use it to help them fill your competitor's vacancies in the future.
Here's how it works:
You have a vacancy that you give to the agency.
The agency posts the vacancy on their website and in a number of other places.
The agency generates candidates who are added to their database (i.e. their talent pipeline).
You hire one and pay the agency a big fee.
Any candidates that didn't get hired are then available to be put forward for other vacancies that the agency recruit for, courtesy of you.
What's more, agencies are typically providing you with active candidates.
So why not do this yourself, at a fraction of the cost?
By running your own recruitment ads targeting the type of candidates you want to attract you'll reach passive candidates and build up your own talent pipeline.
Wondering how to get started? This is exactly what our online recruitment software is designed to help with. You can get started with a free demo here.
Improve the targeting of recruitment advertising
If you're running traditional ads in magazines, newspapers, or on the radio you're probably not getting great results.
But don't let this put you off with recruitment marketing.
These forms of advertising don't allow you to track performance. You can't track how many people apply for your role after seeing the ad so you don't know whether it's working. If you don't know whether it's working then you can't form any kind of coherent recruitment marketing strategy. This is what we call 'spray and pray'.
What's more, these forms of advertising are expensive and lack any form of audience targeting. This is problematic. For example, if you're advertising in a national magazine, you're paying to show your ad to people who live nowhere near you, and are unlikely to apply for your role.
Instead, modern digital marketing (including running ads on social media platforms) is a powerful way to get in front of exactly the types of people you'd love to hire.
You can target the advertising based on a variety of factors such as current or past job title, current or past employer, interests, location, number of years' experience, and qualifications. Doing so will bring down your cost-to-hire as well as time-to-hire.
Note we said "running ads on social media platforms" not "posting on social media". There's a big difference and you can find out more in this article.
Make your recruitment ads more compelling
The ad copy should say 'what' the ad is about and 'why' the viewer should click it. All too often it'll just say the 'what'.
Convey the 'what's in it for me', explain how the viewer will benefit from this job, on an emotional level.
Evidence shows that triggering both the logical side of the brain as well as the emotional side is a winning formula. Triggering emotions, whether positive or negative works extremely well yet is hard to do.
Here's an example: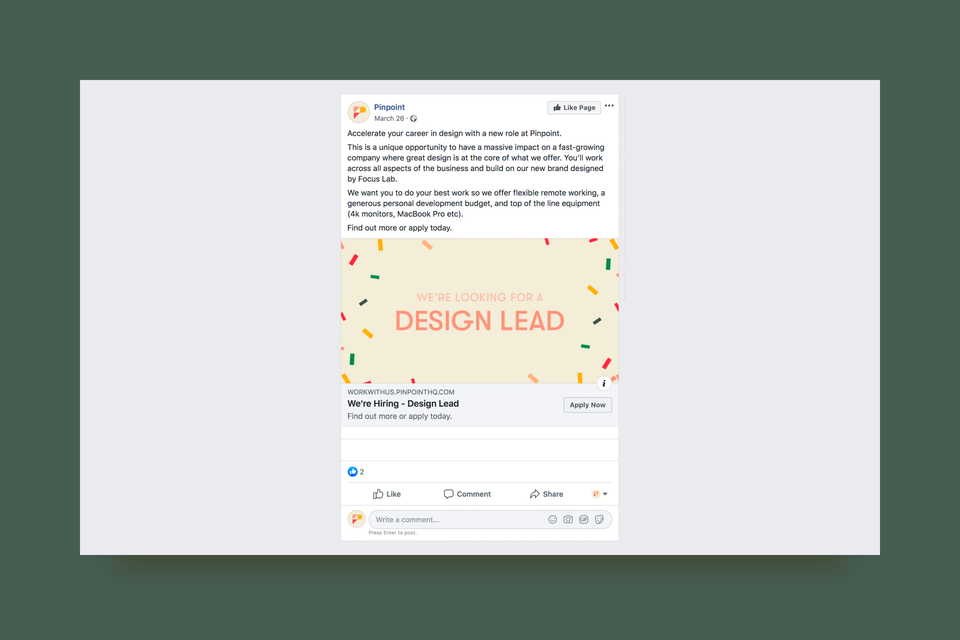 You could also consider including a link to your job page (if you have one) on the description section, as it provides an additional opportunity for the candidate to apply.
Another great approach is to use employee stories. Find some compelling stories from employees who have had great success working at your organization. Get them to write a short summary, take their picture, then use this as an ad to a) showcase your people, and b) show potential candidates what can be achieved by joining your organization.
Here's a great example of this from HubSpot. Part of their employee value proposition is around the importance of family and this is reflected in this post.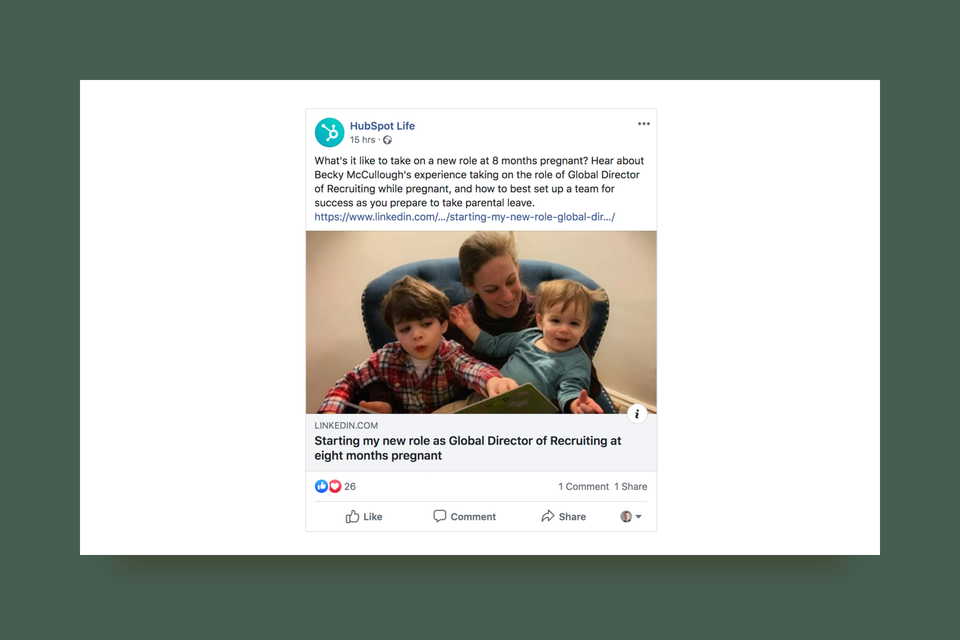 Use your careers website to handle potential objections
As part of the research that a prospective candidate undertakes prior to deciding to apply, they'll look through your careers site for information about your values, mission, employee value proposition and to get a feel for your office and team.
Your careers site acts as a sales site, where you have an opportunity to sell your organization to potential candidates.
Candidates also want to know what to expect from your recruitment process. What happens in your interviews? Do you require candidates to take any type of test? Are they required to give a presentation? How many stages are there?
Include information about your organizational structure, like what departments or teams do you have. Where possible, include pictures of each team so someone can see who they'll be working with. Consider including a profile of the department head.
Include testimonials on your careers site so candidates can get social validation without having to perform a separate search.
Employee stories are a great way to connect to a candidate at an emotional level. They might be able to relate to the employee and see the amazing success that can be achieved by working at your organization. It's an opportunity to show that your employee value proposition isn't just something you say, but actually something you live by.
Check out this article on designing a great careers page if you're wondering how to optimize your careers site to attract more of the best candidates.
Start attracting more of the best applicants faster.
Discover how our talent acquisition software is helping in-house recruitment teams hire more of the best talent, save time, and save money.