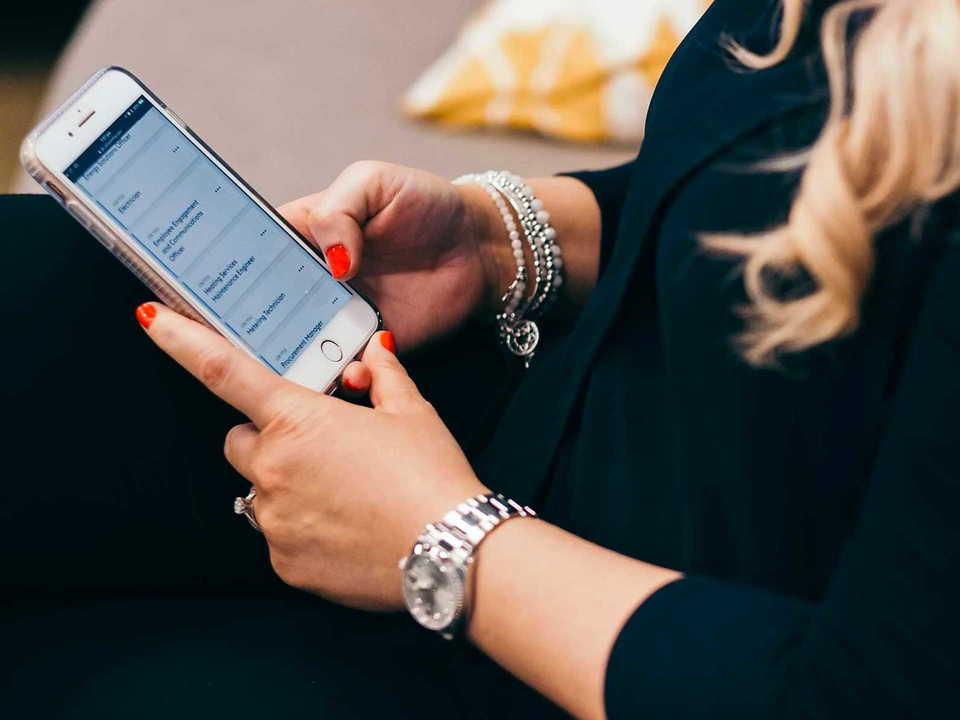 Insight
How to Build a Careers Website That Attracts the Right Candidates in 2021
April 27th, 2021
1 minute read
You've developed your employee value proposition, you've invested in recruitment advertising, prospective applicants are visiting your careers page, but you're still not getting enough of the right type of applicants.
In this article, we'll show you the 20% of careers website best practices that get 80% of the results. It's all about convincing more of the right candidates (and less of the wrong ones) to apply.
Research from LinkedIn tells us that only 25% of the workforce is actively looking for a job. But when you add the "approachable" passive candidates to that,  85% of the global workforce are potential candidates.
As well as persuading active candidates to apply, the job of your careers site is to get into the minds of these passive candidates and convince them that your organization is the type of place they'd like to work. When the right opportunity comes up, they'll be more likely to click on your recruitment ad and apply.
This means that your careers site needs to be much more than a list of vacancies and job descriptions.
Clearly explain why someone would want to work for your organization
This means highlighting key elements of your employee value proposition, mission, and values.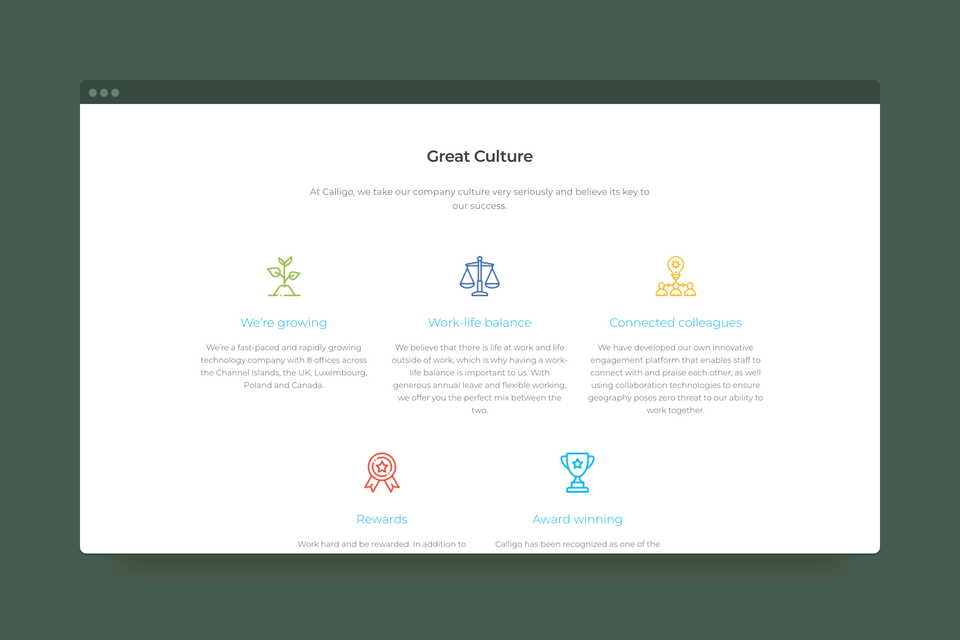 Explain why someone would want to join your team
Help potential candidates understand whether yours is the type of team they'd enjoy working with.
One of the most effective ways to do this is to include links to line manager profiles on job descriptions. Not only does this help pre-qualify candidates, but it helps those that are a good fit for your organization feel more comfortable about applying.
We looked at over 340,000 careers website visits and discovered something interesting: when a hiring manager profile is included on the job description, 6% of visitors click through to view it. Those that do are 59% more likely to apply for the job.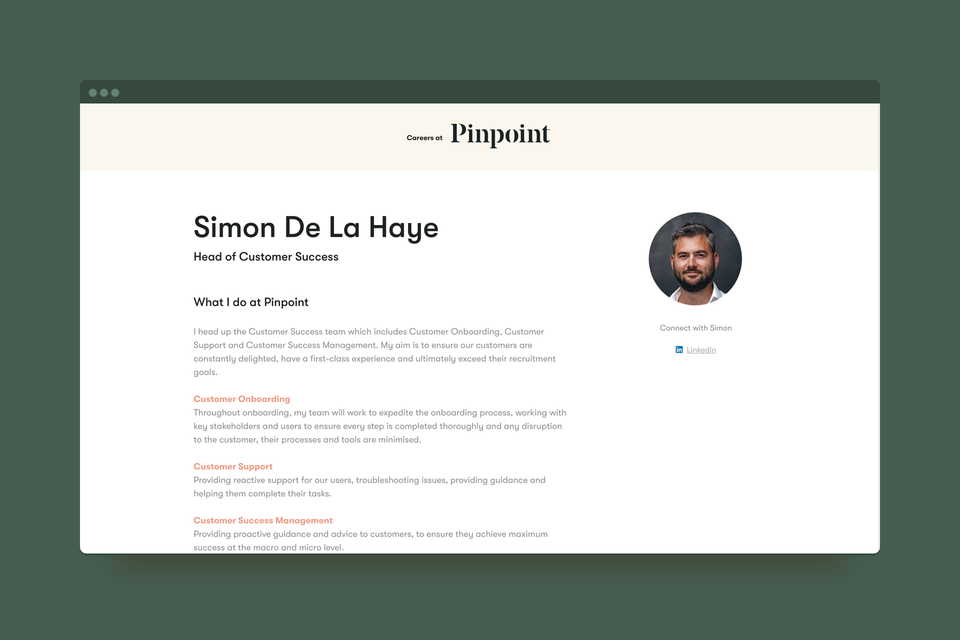 Include information about what it's like to be part of each of your teams or locations
Whilst some of your Employee Value Proposition might apply across your whole organization, there are likely to be some elements that are particularly relevant to a particular department. For example, a software developer might be looking for something different when compared to a PR manager.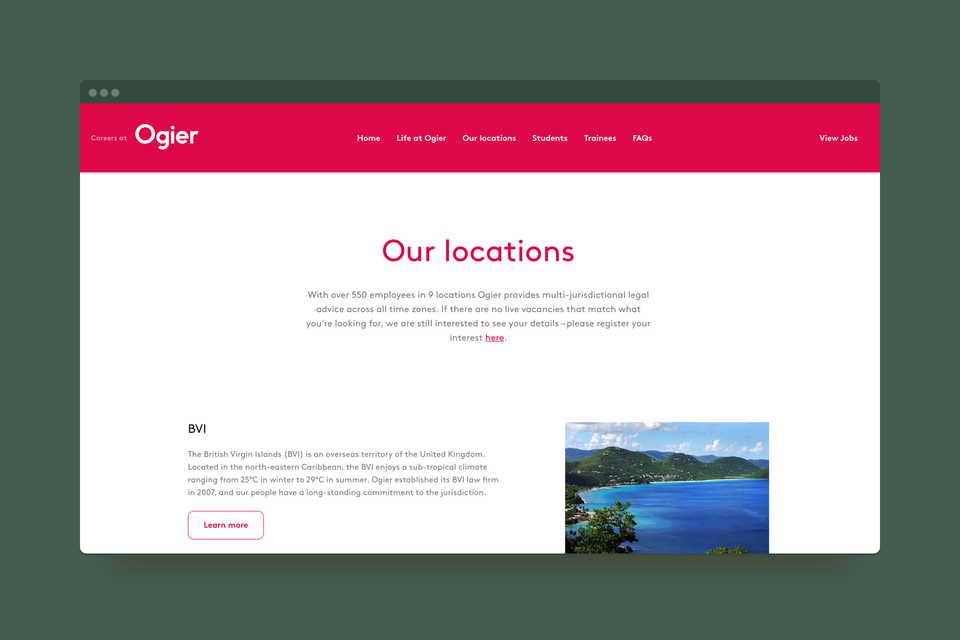 Make prospective candidates feel comfortable with the process
Clearly explaining the application process and answering any questions that candidates commonly have will help put potential candidates at ease and encourage them to apply.
In general, the more information you provide the better. Here are some examples of ways to include information about the process on your careers portal: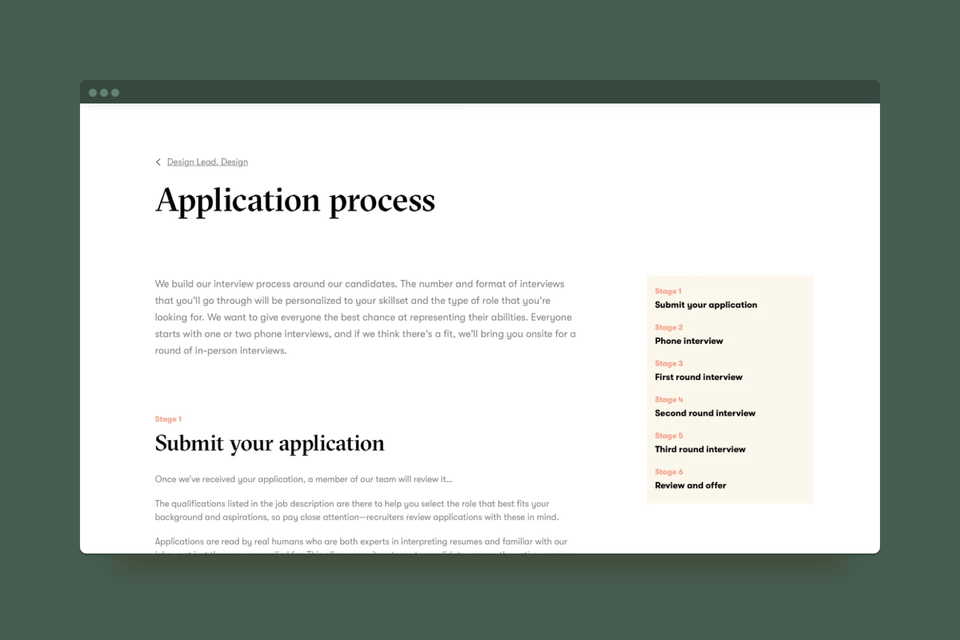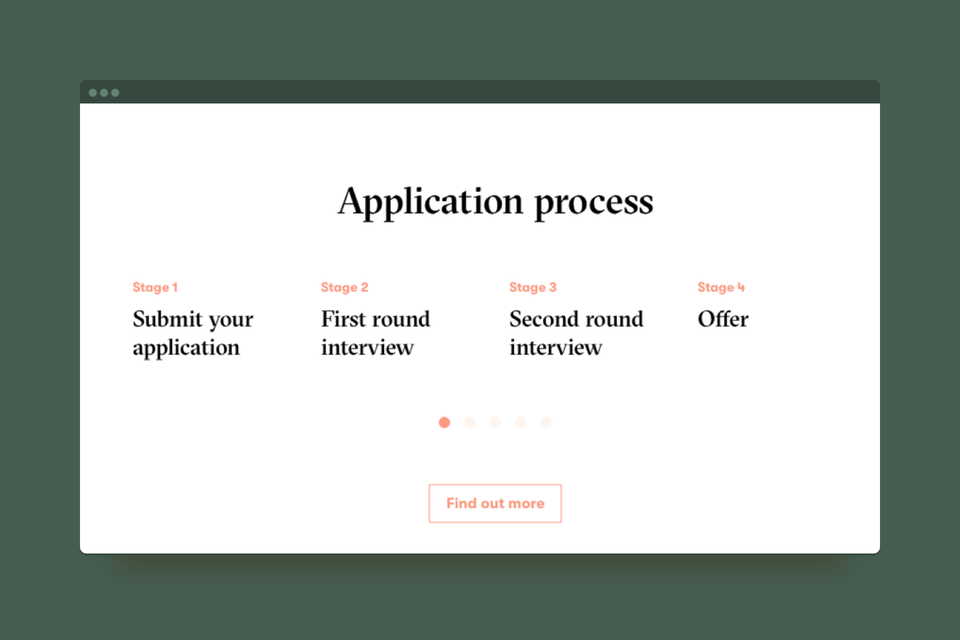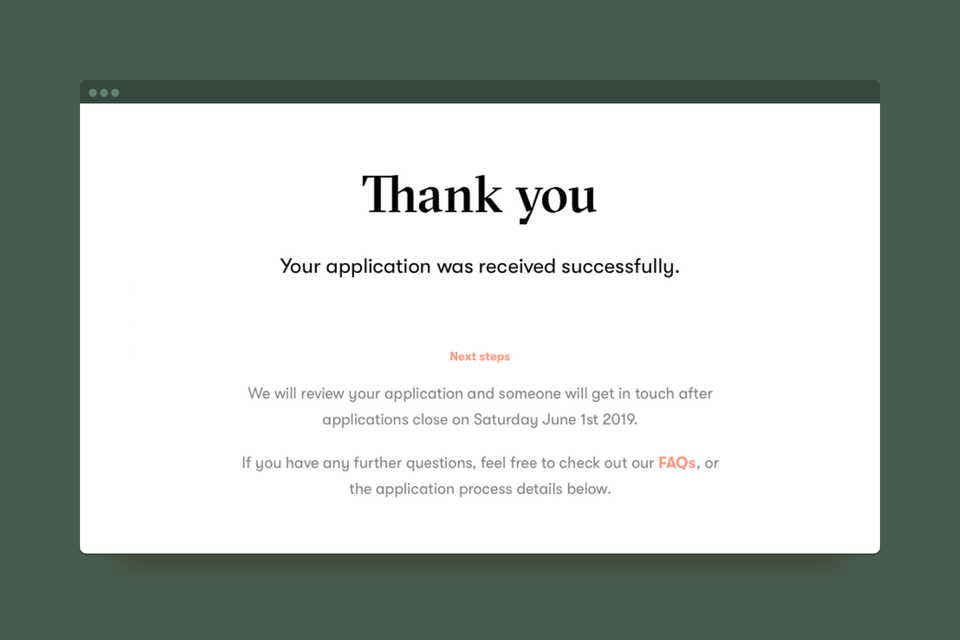 Making sure you keep candidates informed after they submit their application is just as important. For example, when you confirm their interview, why not include some information about what they should expect, directions to the interview, how early you expect them to arrive, and what they should feel comfortable wearing?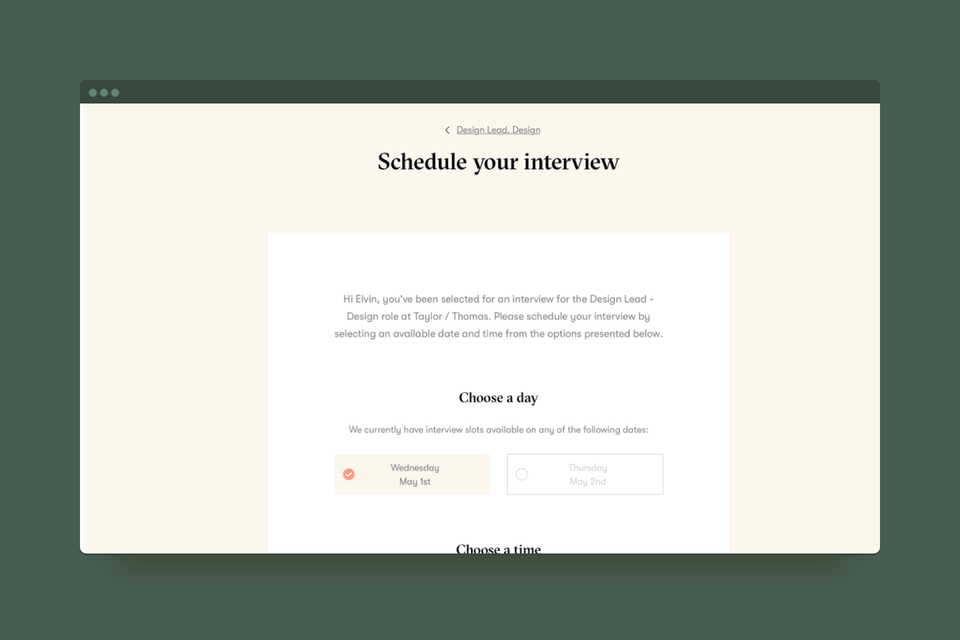 And why not answer some of the most common questions that candidates have in a dedicated FAQ section?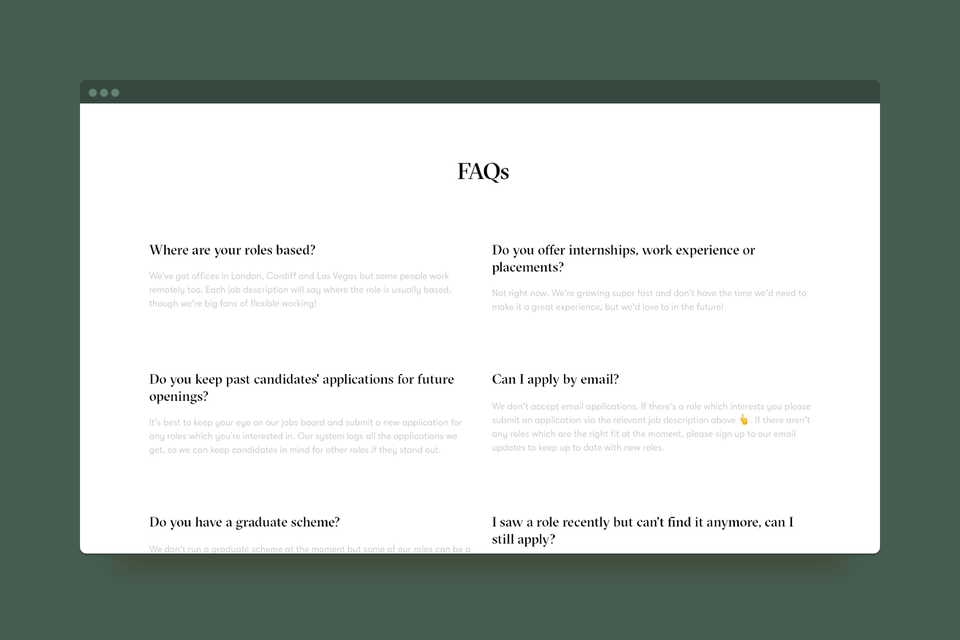 Keep it real with custom photography.
Use custom photography of your own team and your own workspace – it shows you're being authentic and gives context and validation to the rest of the content on your careers site. It's also a great way to show off your personality and give potential applicants a feel for what it would be like if they decide to join your team.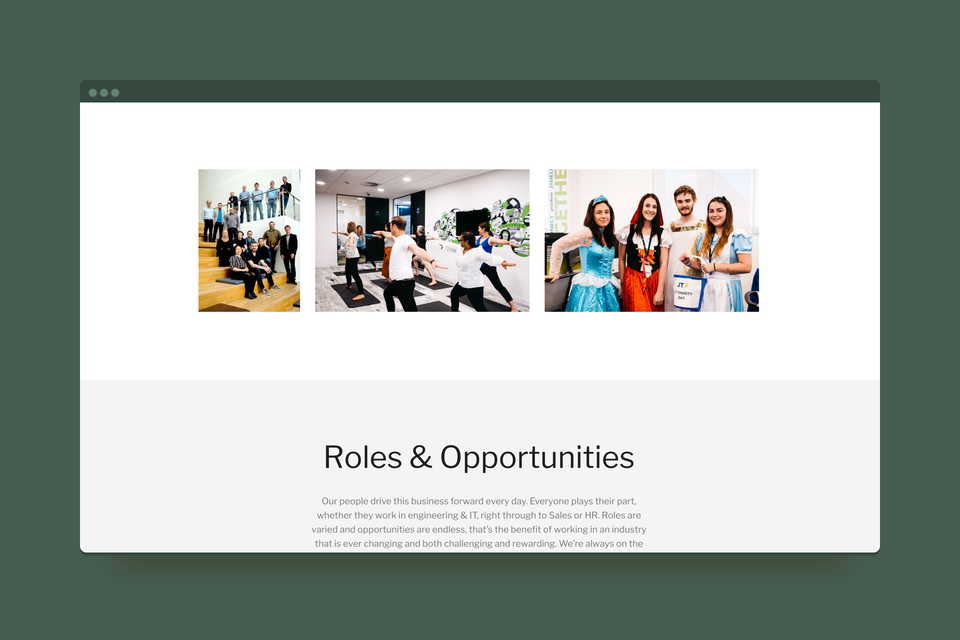 Real stories from your team and reviews/ratings from sites like Glassdoor are a great way to validate that you live out the values that you showcase on your site.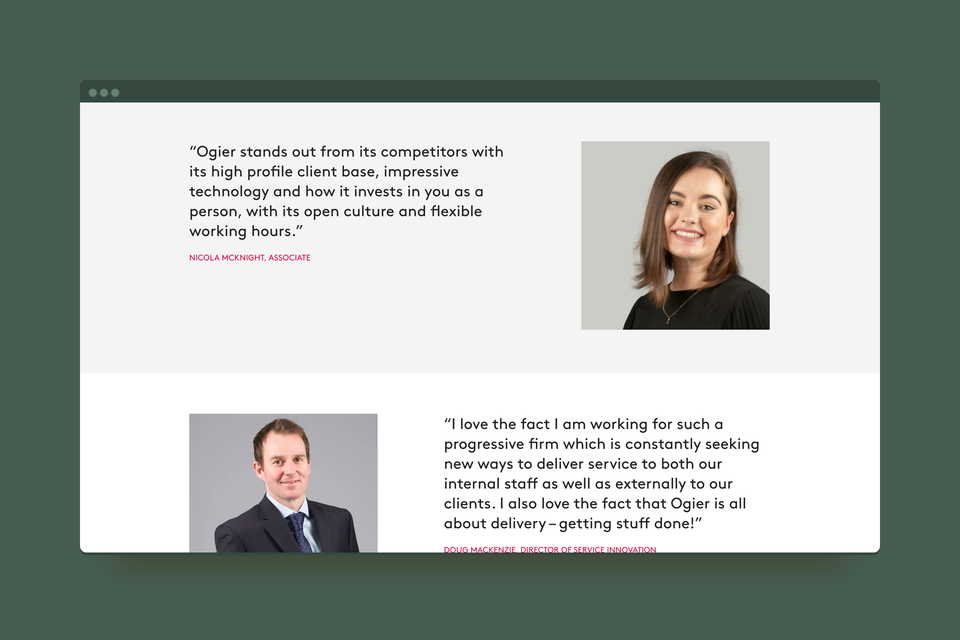 Make it easy to find roles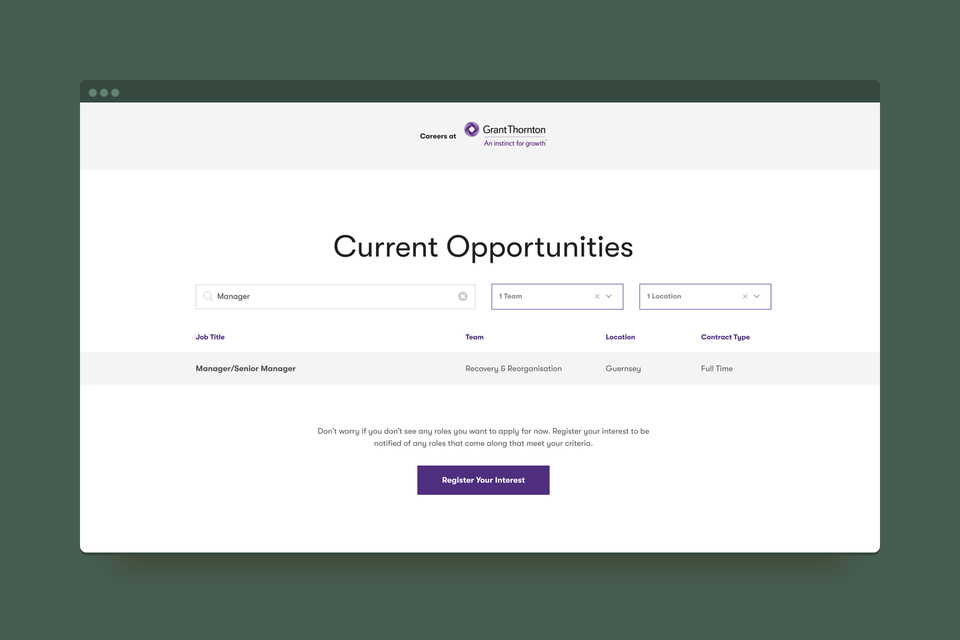 Ensure your application form is easy to use, built into your careers site, doesn't require candidates to create an account, and only asks the questions you need answering to assess applicants for the specific role they're applying for.
Ensure there's a clear "Apply Now" button visible on every job description. You'd be amazed by the number of careers sites we see that make it difficult to work out how to apply.
Integrate with your social media accounts to showcase your employee value proposition in action. Larger organizations often have social media accounts dedicated to recruitment marketing. Instagram is becoming increasingly popular and adding a feed of Instagram posts to your careers website is a brilliant way to show potential applicants what working for you is like.
Allow potential applicants to register their interest even if there aren't any jobs they want to apply for right now. This allows you to build a talent pipeline and potentially have enough great candidates to fill a role in the future without any further advertising.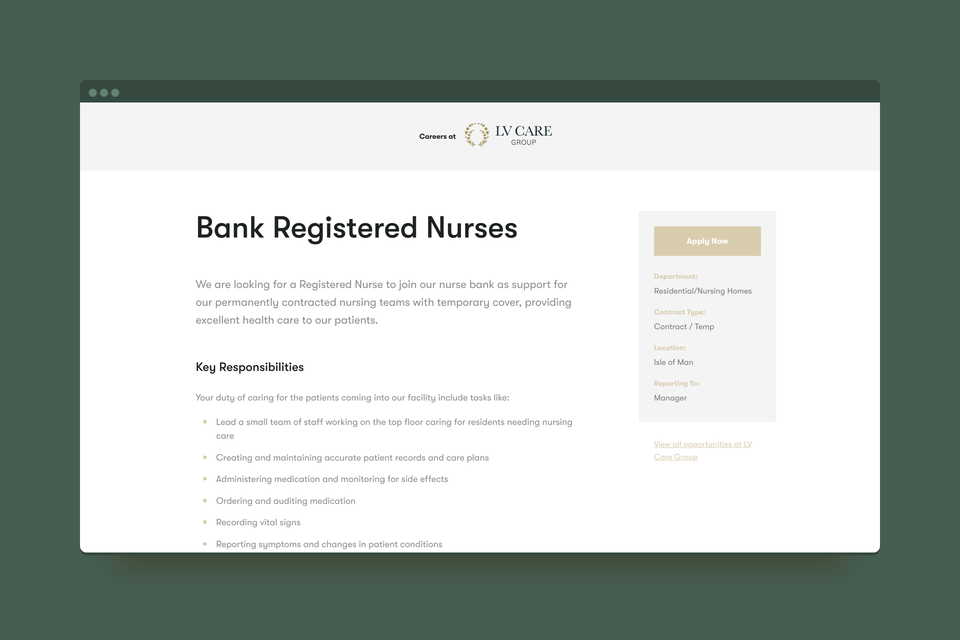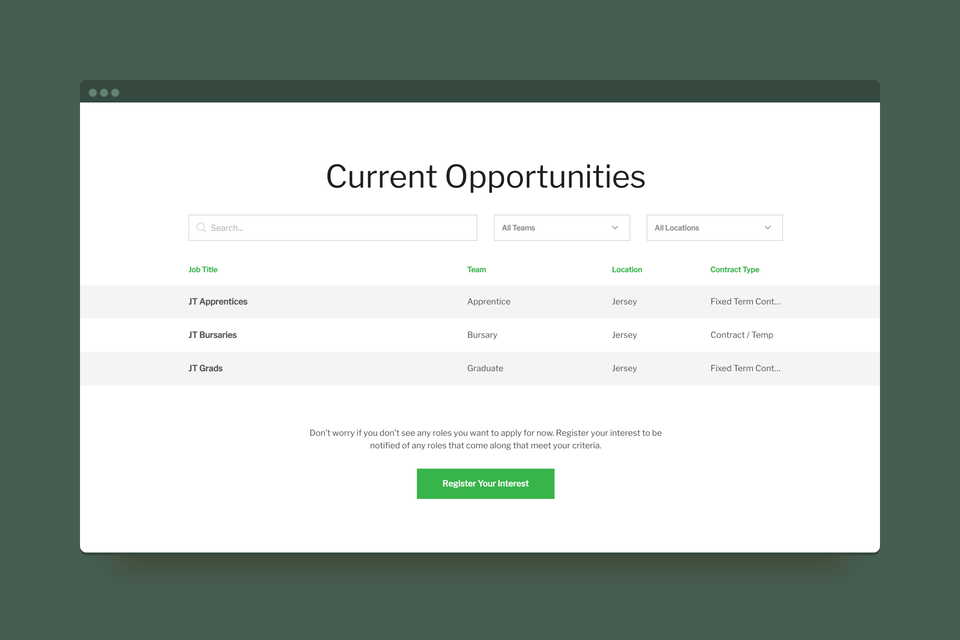 Wondering what you could be doing to improve your careers website? In this article we share some of the best careers page examples.
Jersey Electricity reduced recruitment costs by 83% with inbound recruiting