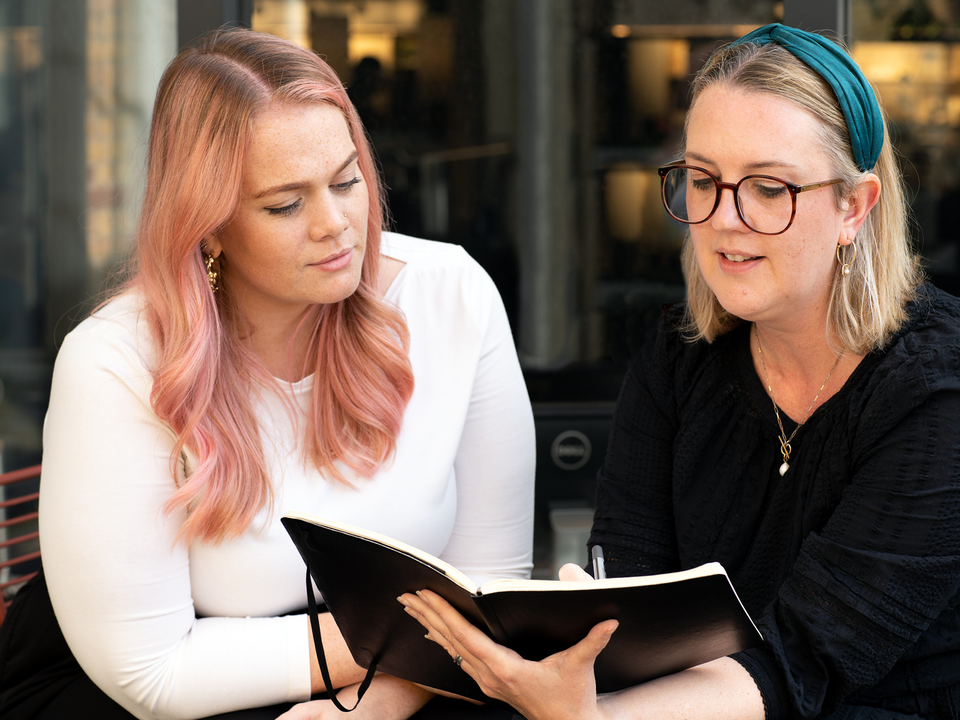 Case study
PDP London's Talent Pipeline is a Key Piece of their New Recruitment Strategy
Sophie Tait, the Human Resources Director at architectural firm PDP London, understands the importance of a great candidate experience better than most.
(Before she came to PDP London, she was the HR director for a recruitment company.) "When it's a candidate short market, there are time pressures. You need to provide a high-quality candidate experience and give quick feedback," she told us.
But prior to using Pinpoint, Sophie and the rest of her team struggled to create this level of candidate experience.  
They spent hours manually tracking applicant status and other information via Excel. They'd meet candidates they loved, but who weren't a good match for open positions at the time—and when something opened up, they'd have to rely on memory to identify those people later on. They were losing their talent pipeline and losing great candidates to competitors when they couldn't respond quickly enough.  
After onboarding Pinpoint, PDP London is seeing gains across the board. 
Here's how Pinpoint is helping PDP London transform their recruitment strategy and their online identity.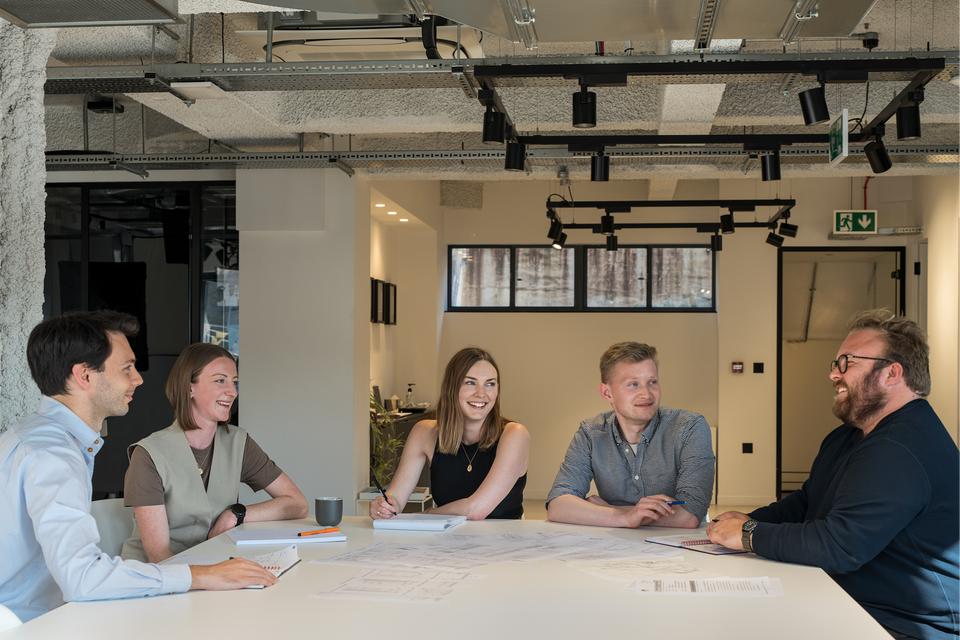 "We're saving lots of money by running a majority of our recruitment in-house, recruitment agencies definitely have their place but now I have more control over which roles we need support with," Sophie says. "It's also the time that you save, the efficiency, the candidate experience, and nurturing that talent pipeline." 
PDP London puts their own spin on "people-centric"
PDP London is an architecture, urban and interior design practice with an international portfolio and offices in London, Hong Kong and Madrid. They create people orientated buildings and environments that are cherished and respectful of both context and future needs.  
When we asked Sophie what makes the firm special, she told us, "I suppose a lot of companies say this, but people are the key in what we do. We really do look after our employees. We're constantly looking at ways we can help our people increase their design knowledge and develop as individuals." 
For instance, they provide an individual development fund to everyone on the team, supporting their interests outside work. They might use the money to join a gallery, attend art classes or learn another language—whatever lights them up. 
This people-first perspective is what drew Sophie to Pinpoint, which was recommended to her by another architecture firm in London. 
"We're putting our EDI (Equality, Diversity, & Inclusion) Charter together now, and recruitment is a big part of that effort," Sophie says. Inclusion and diversity are strong points of focus in Pinpoint, which drew them to our software right away. Of course, there were other selling points, too.  
"We're a company of creative people," Sophie told us. "The look and feel of the software was very important to us. I knew I'd get buy-in if it was easy to use and looked good. And there was also the level of support. I wanted to make sure there was great support available for anyone who needed it." 
Pinpoint is a vital part of PDP London's recruitment strategy
PDP London is developing its EDI initiative with multiple points of focus: going into schools to talk about architecture as a career path, bringing people in through internships and other early-stage working experience, and—of course—recruitment. "Pinpoint is a big part of that strategy," Sophie says.  
She wanted to gather statistics on recruitment and see metrics that could provide an objective look at the impact of their efforts.  Pinpoint enables blind screening and collection diversity statistics. Without a fully functional applicant tracking system (ATS), these statistics are difficult to gather. 
"Having access to metrics has been very helpful already," says Sophie. "We've had a few hundred candidates come through Pinpoint, and we can see the demographics that we're attracting to work with us, which then has a knock-on effect on things like the wording of our job ads and how we present ourselves on the website." 
Whilst diversity and inclusion are key objectives,  Sophie also wanted to also improve the efficiency of PDP London's recruitment process. For example, when looking for specific skills within the architecture field, with particular types of design work, software experience, and project background. Before Pinpoint, they weren't able to easily screen applicants for the relevant skills. 
"Pinpoint saves a lot of time for us because we can filter through those candidates and get that information very easily," says Sophie. 
In the past, a candidate might interview with one studio and prove to be a poor fit for that group, but they might be the perfect candidate for another studio within the firm. With siloed hiring data, it took lots of time, emailing, and manual effort for the HR team to share that CV with another hiring manager. 
These days, things move much more quickly. "We can just tag someone else into the candidate profile," Sophie tells us. "We're saving so much time—and rescuing our talent pipeline—with that feature alone"
Why Pinpoint isn't just "another new software"
PDP London has adjusted their recruitment process to include a more diverse group of hiring managers at different professional stages to interview candidates. As a result, about 30% of PDP London's staff are using Pinpoint in one way or another. 
Initially, Sophie admits, there was some pushback. "I think people were skeptical about learning another new software package. They wondered, 'Why do we need this?' There was a lot of reliance on the HR department to provide information before that." Sophie was also concerned that the cost could prove challenging for a practice which had not previously invested in an ATS system . "But I also knew the savings would be huge," she told us.  
And she was right—the firm has saved an estimated £30,000 in less than a year. 
Money saved since bringing recruiting in-house with Pinpoint in late 2020
£30k
As soon as the team started engaging with Pinpoint, "they were really, really impressed." For the first time, hiring managers can take ownership of their job openings. (They especially enjoy the quick view of their candidate pool.) 
Best of all, because everyone found Pinpoint easy to use, there wasn't the level of pushback on adoption that Sophie had feared. 
"We took on Pinpoint at a time when we were in a peak recruitment mode. There were five or six live positions that we were partway through, and it was really straightforward to get those candidates into Pinpoint and get the website set up, even though we did a lot of that mid-stream. It was a very easy and smooth process." 
But the benefits, Sophie says, can't all be quantified.  
They now have a Careers page on their website, which has transformed a site that was once very client-facing. "Now we have a page dedicated to our personality. We're able to say a bit about what it's like to work at PDP London and give candidates an understanding of what we're like as an organization prior to submitting a CV. It's empowering for everyone involved." 
Sophie also points back to the talent pipeline they've saved, thanks to Pinpoint's help. "The architecture sector in any city is fairly small, so you want to nurture the relationships you have with candidates. We love that we can check in with them at various points of their career, and encourage them to reapply as we have openings available."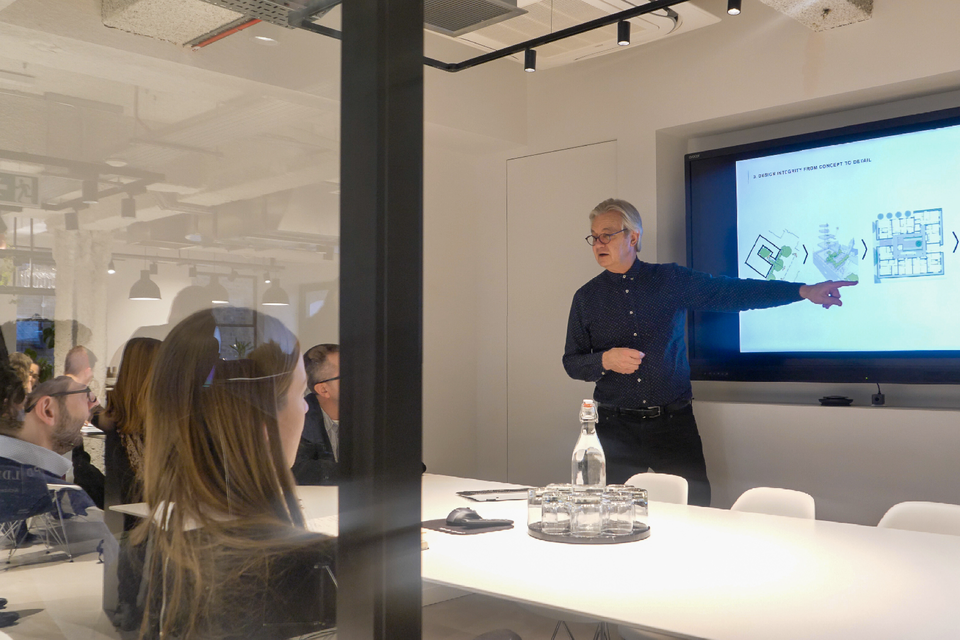 Discover how Pinpoint can save your talent pipeline and streamline your team's efficiency.
More case studies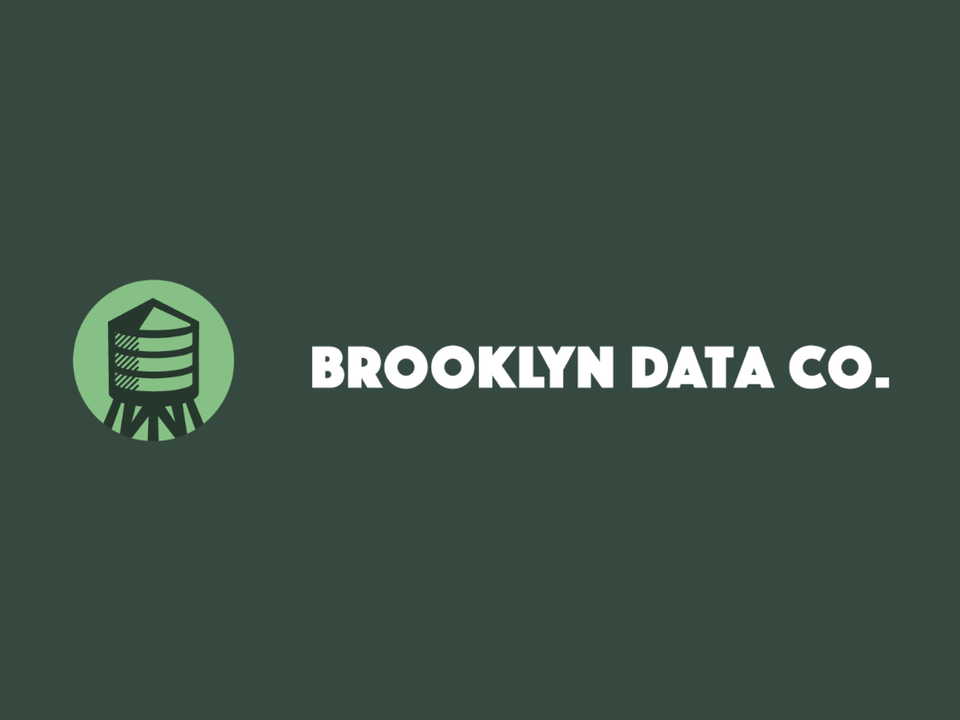 Brooklyn Data Co. (BDC), might have a U.S. city in their company name, but this small tech startup is truly global—their 31 employees represent 8 different countries (so far).
Read case study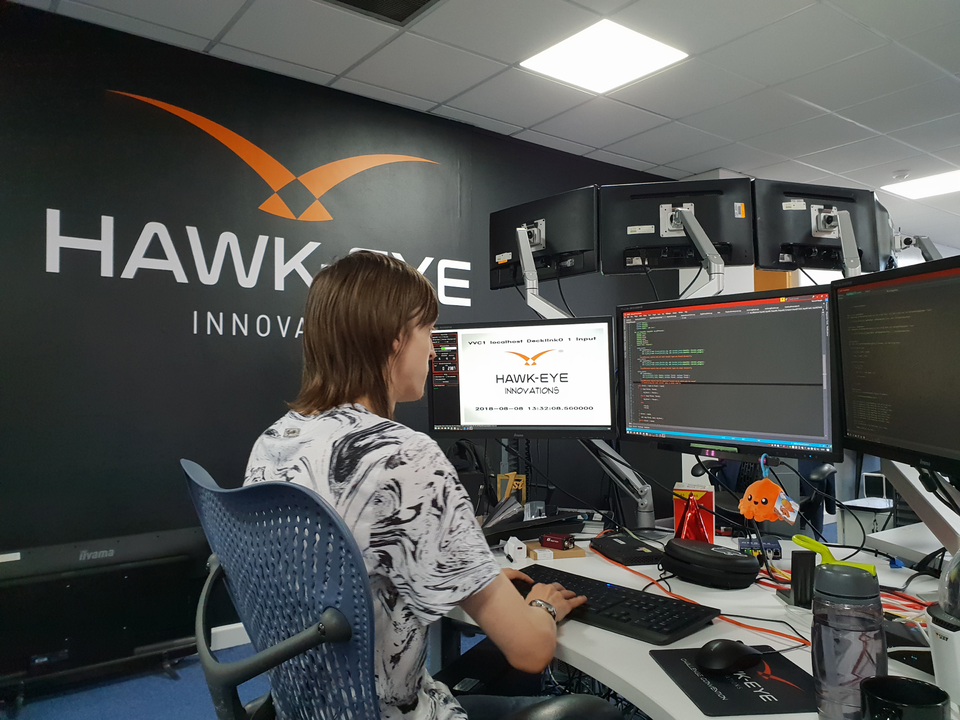 If you're a fan of sports—any sports—you've seen the impact that Hawk-Eye Innovations (now under the umbrella of Sony Sports Innovations) is making, even if you didn't know it at the time.
Read case study
BigHat Biosciences has a big mission: to improve human health by making it easier to design advanced, AI-driven antibody therapeutics.
Read case study