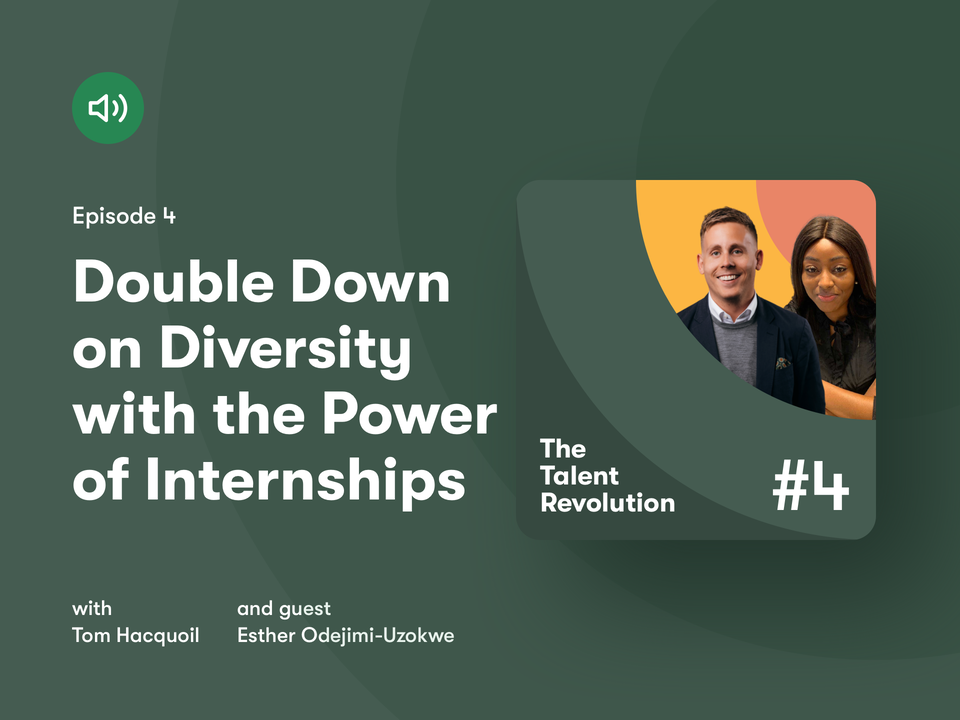 Insight
If Your Diversity Strategy Doesn't Include Interns, You're Missing an Opportunity
June 8th, 2021
1 minute read
Welcome back for Episode 4 of The Talent Revolution!
When Esther Odejimi-Uzokwe graduated from Oxford and started looking for work, she didn't see anybody who looked like her. As a woman of color seeking a job in finance, she saw a corporate world that was overwhelmingly white and male. 
And because she's not one to let that kind of thing lie, she set out to join a company that's doing something about it. 
Esther is now the Programme Director at 10000 Black Interns (affectionately known as 10KBI). What started as a hashtag and a relatively modest goal—get 100 UK companies to hire 100 black interns—has become a movement. An overwhelming response across industries has grown 10KBI's original vision exponentially.
When I spoke to Esther, she shared her insight on how to course-correct your talent pool with a targeted diversity program, and why attracting and impressing young talent is vitally important for your reputation in any industry.