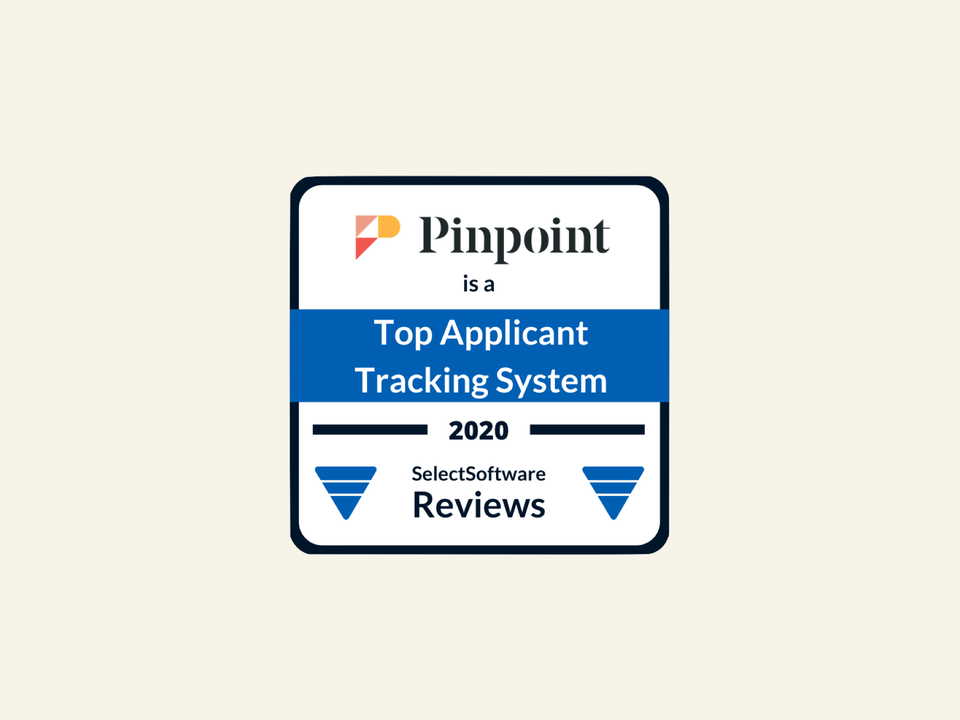 News
Pinpoint Named a Top Applicant Tracking System
April 6th, 2020
1 minute read
Pinpoint's been recognized as one of the top applicant tracking systems by leading HR technology review website, SelectSoftware.
Buying HR technology is hard. There are so many vendors and so many pitfalls. SelectSoftware has set out to solve that problem by offering expert-driven software reviews that enable HR teams to discover and engage the best software vendors in key categories, including applicant tracking systems.
ATS vendors like Pinpoint take part in a rigorous evaluation process with the best solutions having their reviews included on SelectSoftware's "best applicant tracking systems" list.
Pinpoint was selected to be highlighted on the site based on our product, recommendations from HR practitioners, and financial metrics that gave the experts confidence to recommend us to their user base.
Reviewing Pinpoint, SelectSoftware Reviews said:
"Pinpoint is a relatively new player in the applicant tracking system landscape. In many ways, this is an advantage as they've been able to build a platform that has the latest in best practices for recruiting teams including talent pipelines, sourcing capabilities, and recruitment marketing. These features allow talent acquisition to decrease spend on third party recruiters, and build their own talent pools!
In addition, they have incredibly useful employer branding tools to help build beautiful career sites, and social campaigns. Given they are a newer company, they will also way over deliver on customer service."
If you're currently evaluating applicant tracking system vendors, we'd love to have the opportunity to understand more about what you're looking for and see if Pinpoint's a fit for your business. Ready? Get started with your free personalized demo.
Discover Pinpoint for yourself
Get a free personalized demo and see how we make it easier to attract, hire, and retain the best talent.