After five years in her Talent Acquisition role at Icario, Rachel Todd had used her fair share of Applicant Tracking Systems (ATS). But there was always something missing. Too often, she found herself adjusting recruitment processes to fit the software rather than the other way around.
When she found Pinpoint, she wasn't actively looking for a new platform. She was scrolling through Facebook on a Friday night and came across a thread about which ATS different HR teams preferred. It makes us blush to toot our own horn, but lots of people were gushing about Pinpoint. "I was instantly obsessed," Rachel told us. "I was so excited."
Rachel describes Pinpoint as "an ATS that doesn't feel like an ATS. It feels like a tool that opens up so many different support options. Pinpoint is so much more than an ATS because it goes the extra mile in everything that it offers." 
Where her old software held her back, she's now free to customize every stage of the recruitment and hiring process, from creating candidate-friendly job listings to hiding sensitive answers on the back end. 
When we sat down with Rachel to chat about her experience, we asked her what inspired her to switch to a new ATS when she wasn't even shopping for one. "Pinpoint allows hiring teams and managers to customize based on their preferences and how they work best. It's so agile and able to fit our needs, regardless of where we might be in the hiring process," she said.
The value that Pinpoint brings is incredible for the price. It's half the price of our old ATS and brings double the value.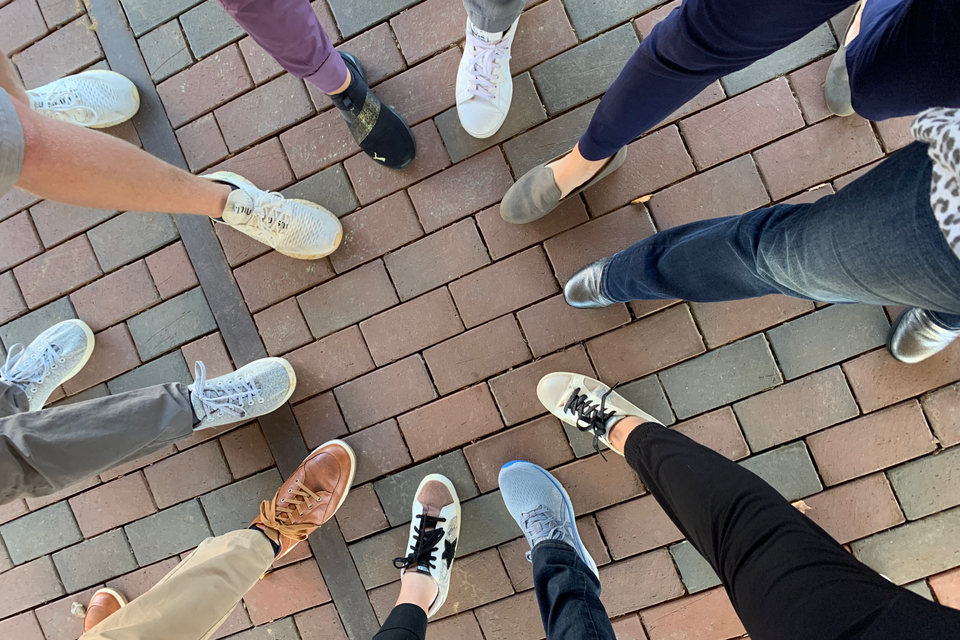 A rigid ATS = a mediocre candidate experience
Icario is a health action company. Their goal is to get people to do things that are good for them, so they partner with healthcare plans to create programming that motivates the most disengaged members to get more involved with their health. They're known for their benefits package, including affordable health plans and a comprehensive PTO policy—not to mention the smart, collaborative work environment. 
But of course, in a hyper-competitive marketplace, employee experience is only one part of a compelling employer brand. 
"Perfecting the candidate experience is huge," Rachel told us when describing her primary recruitment focus. "We're happy with where things are, but it can always be better—especially with how competitive the talent market is right now."
Icario's old ATS wasn't doing much to support that goal. The lack of flexibility within their old tool meant they couldn't make the improvements they wanted for their candidates. Information like hiring manager bios and job-specific interview stages couldn't be embedded in their job postings, leaving candidates wondering what to expect and ultimately wasting time on both sides of the table.
Their diversity & inclusion (D&I) goals were being undercut, too. While their old ATS hid candidate info from the recruitment team, it passed all of a candidate's details through to the resume shortlist stage. Hiring managers could see everything—which kind of defeated the purpose.
For hiring managers, too, the user experience was lacking. Visibility became a major pain point  because the hiring team could view everything within the platform, including sensitive information like salary details.
Which brings us back to where we started: with Rachel scrolling through Facebook on a Friday night, suddenly discovering the solution to her recruitment woes.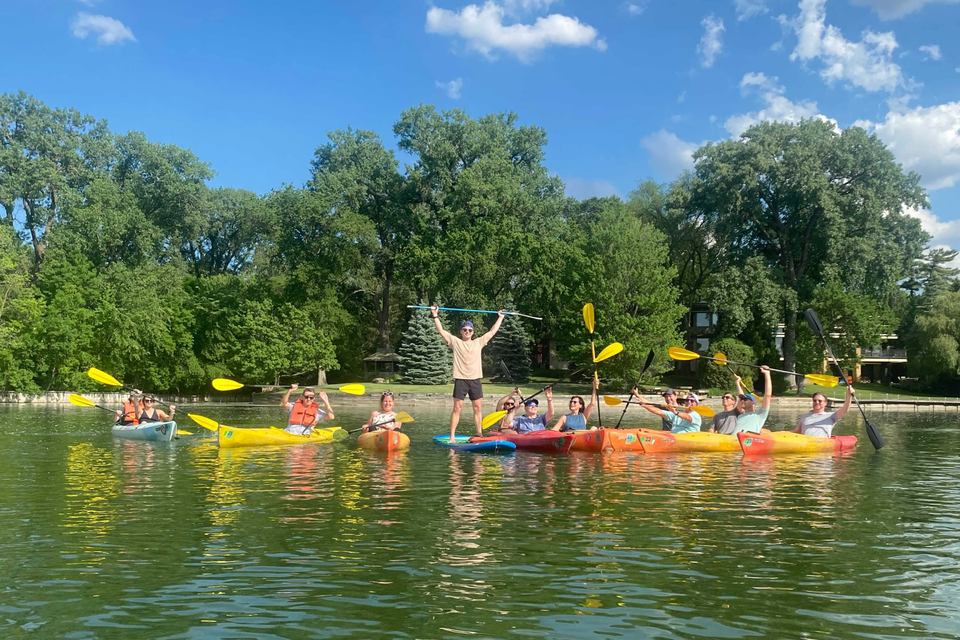 After joining a live demo with our team, Rachel knew that switching software was the right choice. "I was taking a bit of a risk," she admitted. If the transition bombed, she'd have to go through the awkwardness and discomfort of changing to a new ATS all over again. "But I believed in Pinpoint so much and was so impressed, not only with the product but with the team I'd been interacting with on the other side, that I truly believed it was a worthwhile risk. I'm happy to say that I was right."
I was taking a bit of a risk. But I believed in Pinpoint so much and was so impressed, not only with the product but with the team I'd been interacting with on the other side, that I truly believed it was a worthwhile risk. I'm happy to say that I was right.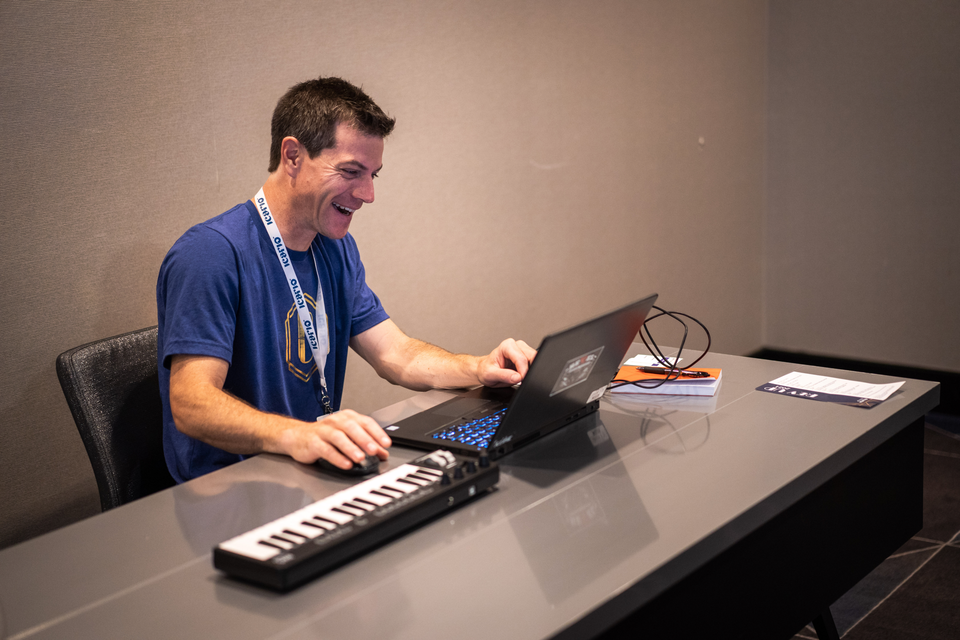 The transition process went smoothly, mostly because it happened during a period when they weren't hiring. Rachel and her team had time to set up the back end and explore Pinpoint themselves before slowly ramping up with their first hiring manager. "It's been a really good, fun process," Rachel told us. "I haven't heard any complaints."
Finally, Icario was in a position to offer the new and improved candidate experience they'd been seeking.
The first thing that stood out was the flexibility to customize job postings. At the bottom of each Icario job posting, you'll now find an overview of the interview stages and what to expect, along with hiring manager bios and other up-front information to make candidates feel informed and valued. "I absolutely love that," says Rachel. "I haven't seen it anywhere else." She's also happy with the text message reminders they can customize and send to candidates. "It's no work on our end, but it's another thing we're doing to make sure that candidates feel prepared."
Icario's D&I efforts have also gotten a boost. "We've really appreciated that within Pinpoint, names are anonymized before people are invited to an interview." Pinpoint helps ensure an equitable recruitment process by blocking bias at every stage. Hiring managers now make critical initial interview decisions before they see revealing information like candidate names.
Stay at the forefront of HR tech with Pinpoint
We asked Rachel what type of customer would get the most from Pinpoint. She recommends us as a tool for companies that want to stand out from the competition, especially if they're invested in the candidate experience.
"If you're excited by change and its possibilities, you'll love it," she told us. "It's probably not good for people who like more rigid and predictable tools. But if you want to stay at the forefront of HR tech, Pinpoint is the ATS for you."
I get it. It's nerve-wracking to change software. But it's a smart risk worth taking. You won't regret it.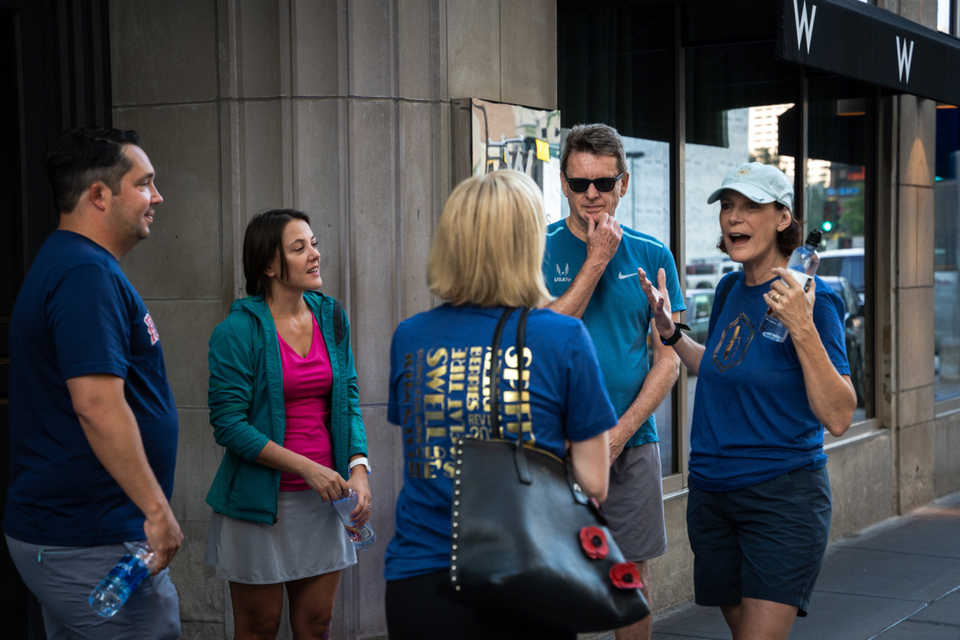 If you're one of those curious folks who get excited by the potential of change, here are some other features you might love as much as Icario does:
Search functionality:

Rachel describes Pinpoint's search functionality as "incredible." Where her old ATS would only let her search through thousands of resumes with a single word, Pinpoint's search enables her to find exactly what she's looking for, so nothing gets lost.

HRIS integration:

Icario uses Bamboo as their HRIS, and the

integration

is more comprehensive than the one offered by their former ATS. Once they hire a candidate, that person's information is automatically pushed to Bamboo and autofilled, saving the Talent Acquisition (TA) team a step.

Scorecards:

"It's been really cool to see the type of metrics that we get," Rachel said. "Or that we can even get metrics in the first place!"

Scorecards

have made the process of providing and reviewing candidate feedback easy.

Hiding sensitive info:

Once a pain point with her last ATS, Rachel is now thrilled that they can customize who sees what using Pinpoint. Hiring managers and team members no longer see sensitive candidate info, preventing unnecessary friction.
In closing, Rachel had this to say about changing software: "I get it. It's nerve-wracking to change software. But it's a smart risk worth taking. You won't regret it."
Wondering if Pinpoint is right for you?
At Pinpoint, we are genuinely passionate about what we do, and we're equally passionate about supporting our customers who feel the same. Check out our demo video to learn more.
More case studies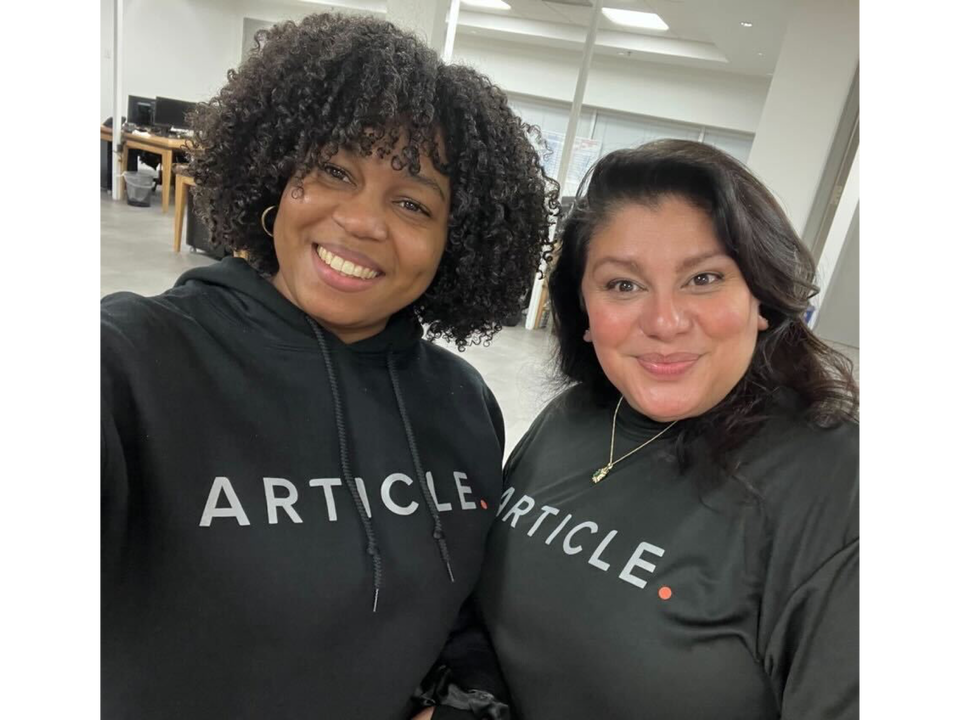 When Brad Clark joined Article in August 2020 as the Manager of Talent Acquisition, he inherited a team of two people who were also new to the brand. Together, the three of them built out a whole new TA function at a company of 400 employees. "We started from ground zero," he told us.
Read case study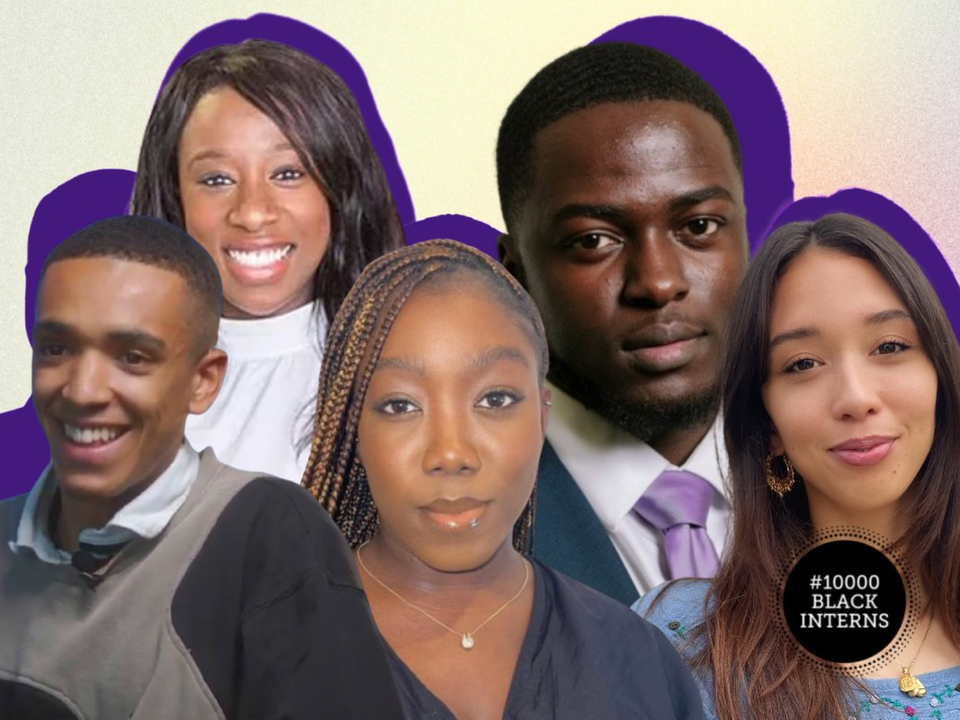 About a year ago, 10KBI (then called 100 Black Interns) was a small company with a big mission: to place Black college students and graduates in front-office internships at 100 investment management firms in the UK.
Read case study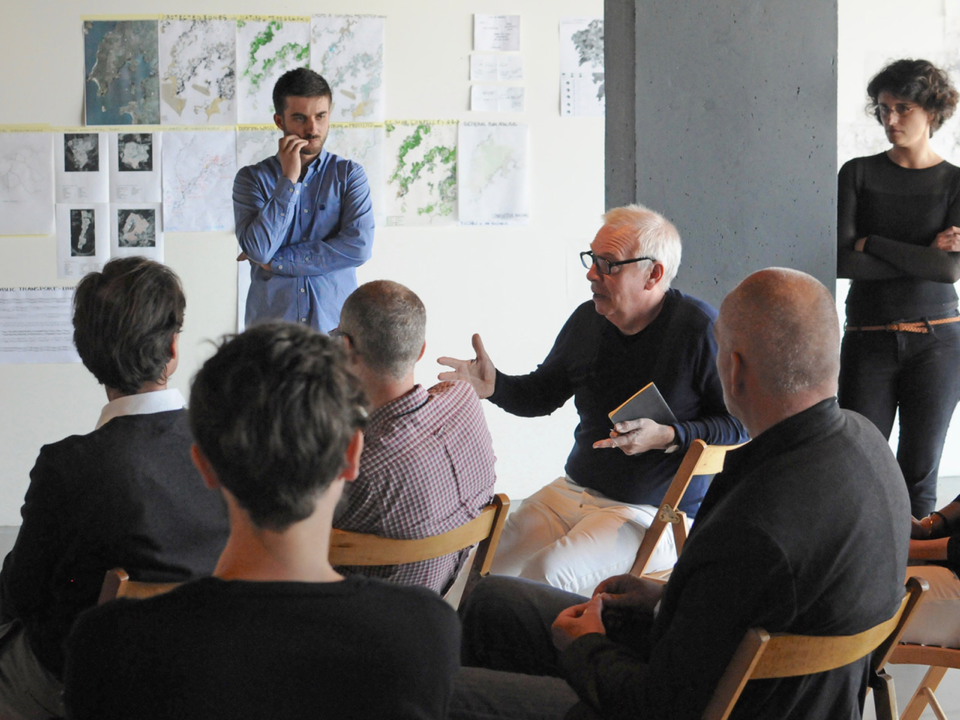 Optimizing diversity and inclusion (D&I) is a major focus point for design-led architectural firm David Chipperfield Architects, London—and Pinpoint is helping to identify the gaps in their recruitment plan.
Read case study