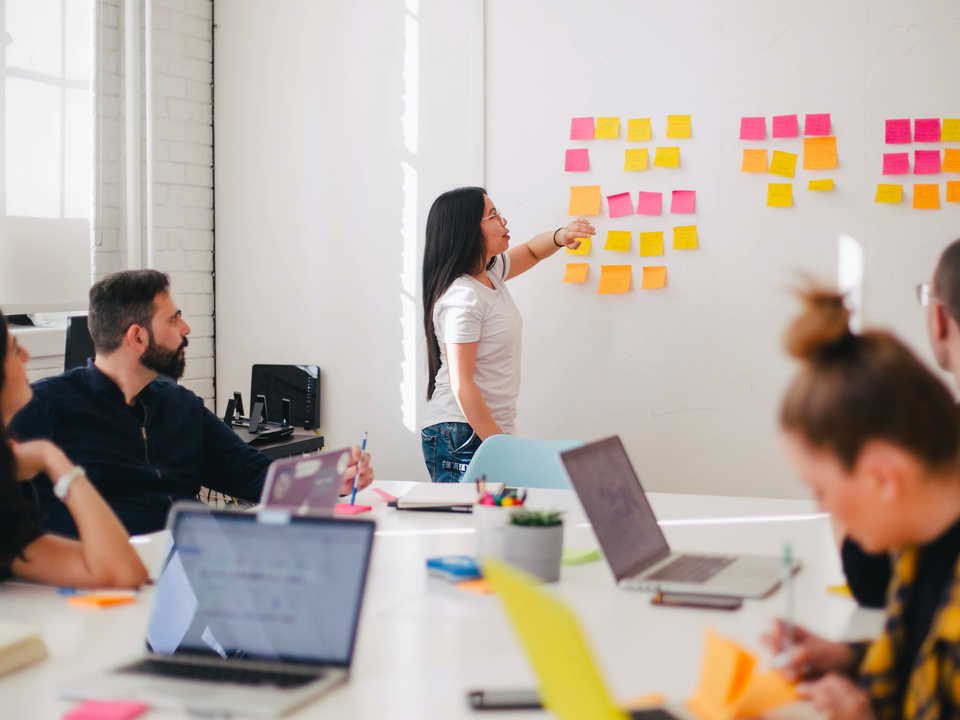 Insight
How to Choose an Applicant Tracking System: The Complete Guide
May 19th, 2020
18 minute read
Choosing the right applicant tracking system can seem like an overwhelming challenge. This guide will help you to decide on an ATS that is genuinely right for your needs, and your business.
In this article, I am going to help you:
Identify your key challenges in recruitment right now.

Decide on the "must have" applicant tracking system features you need to solve those challenges. 

Create a shortlist of the best applicant tracking system software for your organization.

Plan questions to ask the ATS vendors that you're evaluating.
1.
What are your key challenges in recruitment?
When choosing an applicant tracking system, you want to start by making a really clear list of the problems you want it to solve. What job are you hiring it to do for you? 
This can include challenges that you and your team currently face, or areas of your recruitment process you'd like to streamline.
I appreciate that this can be a bit of a task. So, below I've set out some of the biggest challenges we hear in-house recruiters struggling with time and time again, as well as some tools that I believe any good applicant tracking system should have, in order to help you solve these problems.
Attracting quality applicants, directly
As of May 2020, 43% of in-house recruiters we speak to say that attracting enough quality applicants is their biggest recruitment challenge (even with more candidates on the market than ever before, and in the middle of a global pandemic). So this is a big one. 
A good ATS will help you attract more direct applicants meaning you'll have a better choice of great candidates, own your talent pipeline, and become less reliant on external recruiters.
Here's how the right ATS will help you attract direct applicants: 
Careers website
The candidate experience starts at your careers website. How does this look? Is it easy to use? Is the design aesthetically pleasing? Does it speak the same language as your ideal candidates? Does it communicate who the company is? The culture? Is the applicant able to get a 'vibe' of what working for you is like? 
A great careers site is the central pillar of your talent attraction efforts. Most applicant tracking systems offer a simple careers page (a simple, branded, searchable listing of all your vacancies).
But a career website's all about turning those casual website visitors into engaged candidates.
That's why the best applicant tracking systems have built-in careers sites allowing you to craft a bespoke, interactive experience that'll really grab the attention of your potential applicants. 
A simple online application process
It is so important that you get this part right. In 2020, candidates shouldn't be expected to email a CV and covering letter to hr@acme.com anymore.
10% of applicants will give up on the application process every minute over 5 minutes that it takes…
So make it easy. 
That means: 
Don't ask more questions than necessary

Make sure your application form works well on mobile (many will be applying from their handset)

Offer "one-click apply" with LinkedIn in place of asking for a CV (applicants love this)
To achieve this, your ATS should offer an online application form as part of the careers site. It needs to be customizable for each vacancy, location or department ( so you're not asking irrelevant/unnecessary questions) and offer a range of field types (e.g. text fields, yes/no questions etc). And of course, it has to work well on mobile devices too given that is how the majority of your candidates will apply.
Internal referrals
Your great employees know great people. So, if they love where they work, incentivize them to recommend your organization.
It has been proven that employee referrals attract candidates that join faster, stay longer, and do a better job. But these schemes were often badly put together, complex to run, and difficult to maintain.
Luckily, applicant tracking systems that have paid attention to the talent attraction side of things will offer an internal referral management tool where you can coordinate your employee referral program from start to finish. Easy.
Recruitment advertising
Modern applicant tracking systems usually include at least some basic recruitment marketing tools. Whether that's sharing job posts on social media or automatically pushing vacancies to your favorite job boards, an ATS should make it easier to get your vacancies in front of the right candidates.
Some applicant tracking systems include more advanced recruitment advertising tools that enable recruitment and HR teams to run highly targeted digital recruitment ads (on channels like Facebook, Instagram, Linkedin, and Google Display Network). This gets your vacancies in front of both active and passive candidates …. all at the click of a button. 
Recruitment marketing automation tools like this make it easy to attract and engage your ideal candidates, without waiting on your marketing team, relying on agencies, or becoming a recruitment marketing expert yourself. Sounds good right?
Over time, these recruitment marketing automation platforms learn more about the types of candidates that are attracted to your company, and the type of people your company likes to hire. Using this information, the software improves its targeting, finding more 'ideal candidates' and serving them your vacancies. 
Typically this means better quality direct applicants, faster hiring, and less reliance on external agencies.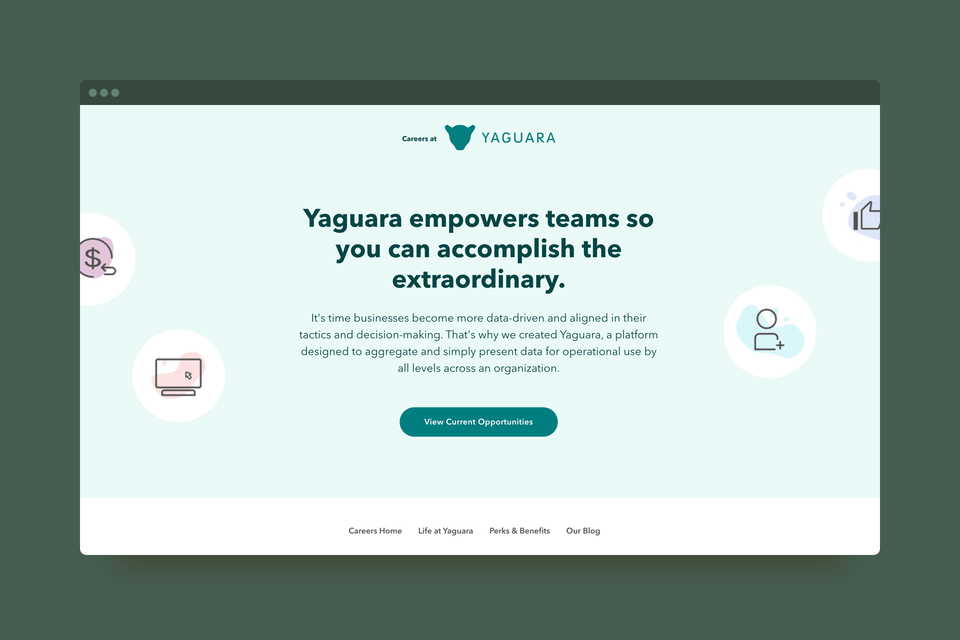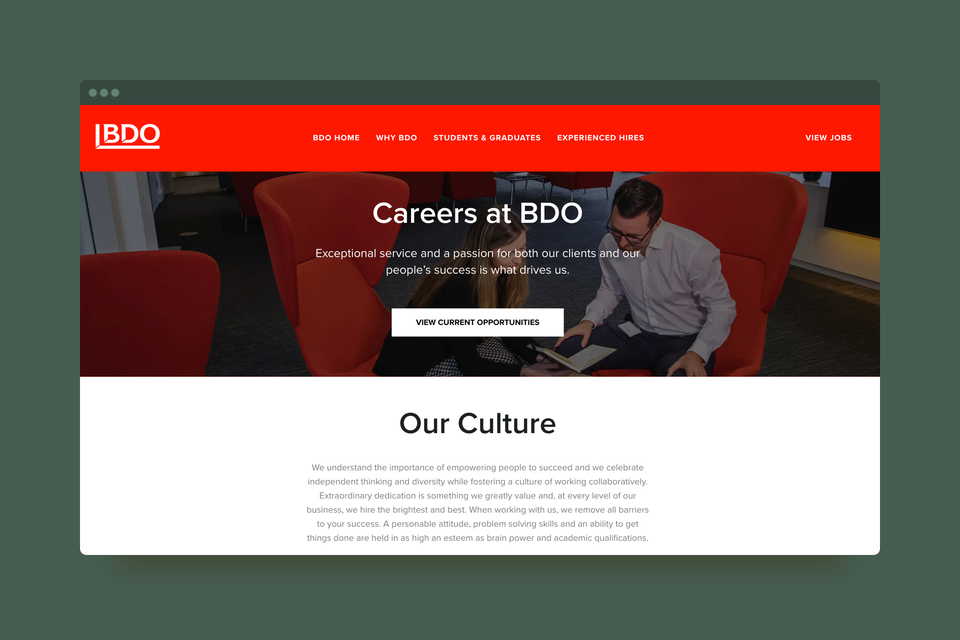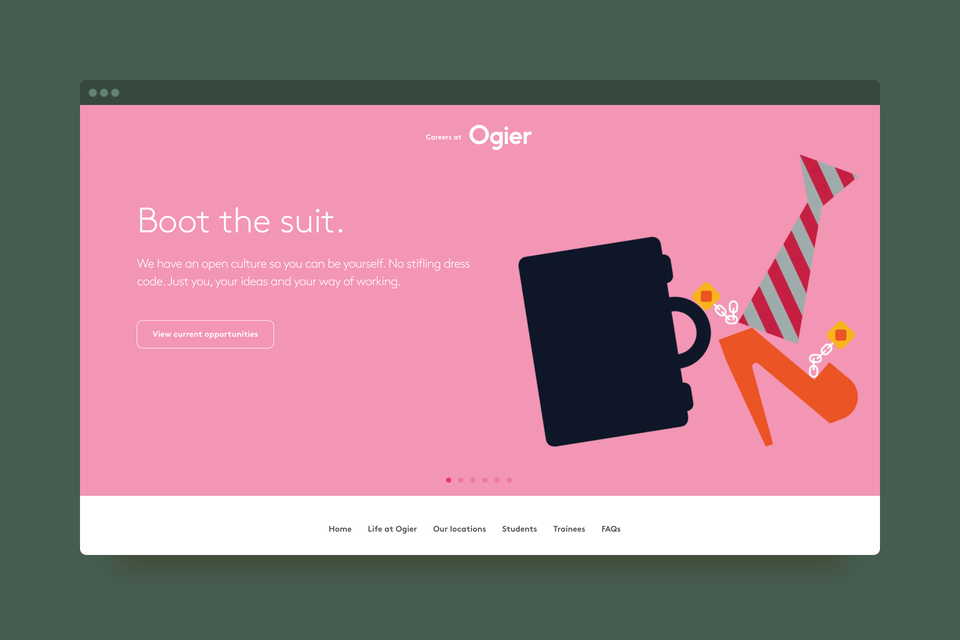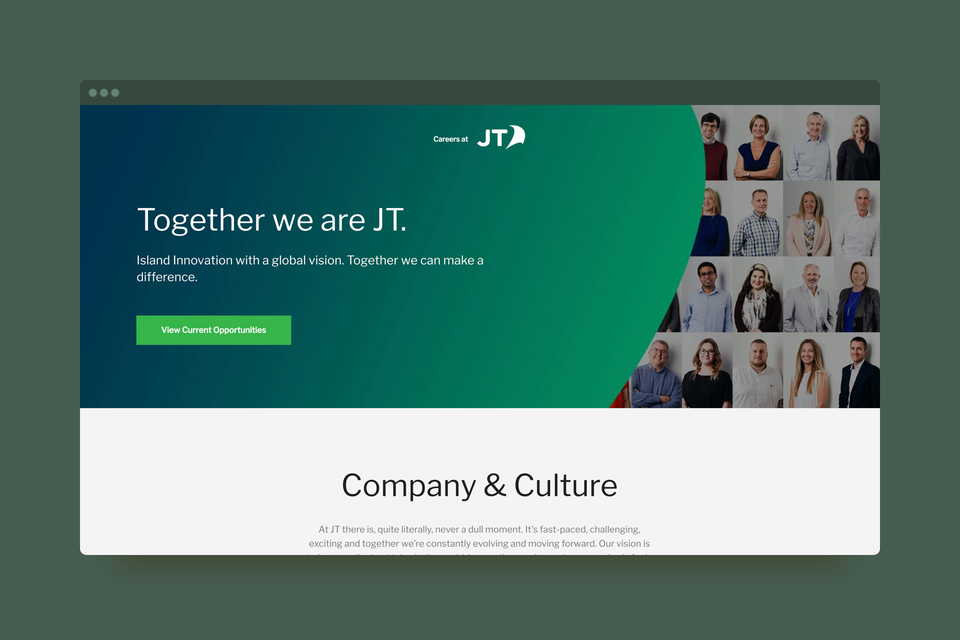 Reducing recruitment costs
As I write this, it's mid-May 2020. The majority of in-house recruiters have a natural lull in immediate requisitions as a result of Covid-19, and are taking this quieter period to improve their recruitment processes. At the same time, they're being asked where they can reduce recruitment costs without impacting on the quality and choice of candidates. 
The most straightforward way to reduce costs is to reduce reliance on agencies and improve the efficiency of recruitment advertising spend.
But in-house recruitment and HR teams are already time-poor. 
Whilst job boards provide lots of applicants, the majority aren't a good fit for the role and just take ages to filter. And posting the odd thing on LinkedIn often doesn't yield much in the way of candidate volume. Right? 
That's why businesses we talk to end up relying on recruitment agencies to help fill some or all of their vacancies. Lack of time to trawl through lots of irrelevant applications and lack of deep marketing expertise in the talent acquisition team mean turning to recruitment agencies is often seen as the easy solution. 
While there's nothing wrong with using specialist agencies or headhunters for senior hires which is often all about networking, using generic recruitment agencies for junior and mid-level roles is an expensive way of hiring. Plus, recruitment agencies don't have access to the whole active candidate market and have pretty limited access to the passive market. 
So all those features we just talked about above that help you attract more of the right direct applicants ….. they apply here too. 
Using a modern recruitment marketing automation platform that's built into your ATS you'll attract quality, direct applicants, and reduce (1) your reliance on agencies and (2) your spending on ineffective recruitment ads. 
Discover how Jersey Electricity reduced their recruitment costs by 83% with Pinpoint.
Reducing the burden of repetitive admin
When talent acquisition teams first start evaluating applicant tracking systems, it's often because they're looking to automate some of their routine admin. 
Recruitment admin is super tedious (and is often one of the things that puts in-house recruiters off direct hiring when they think of all the work an agency supposedly does on their behalf). 
But a few core features found in most applicant tracking systems will help you to streamline your process and save you time overall, even if you're shifting from using agencies to direct hiring for the first time.
Finding the gold in a mountain of applications
Probably the most well-known uses of an applicant tracking system is to filter out applicants that aren't suitable for your vacancies and highlight the ones that are the best fit. 
Candidate filtering and scoring is a key feature of almost every applicant tracking system. Different systems approach this in different ways but typically include: 
Pass/fail "killer" questions
Questions on the application form (i.e. if the candidate doesn't answer yes to the question they're immediately disqualified). 
CV Parsing
Presenting every candidate's CV in a standardized format and making it searchable for keywords relevant to the role. 
Quick Scoring
The ability for anyone on the hiring team to give candidates a score (usually on a scale of 1-5) during the initial screening phase. 
Candidate Scorecards
Used to ask members of the hiring team to rate candidates on a standard scale against a number of predefined criteria relevant to the role. The candidates can then be filtered based on their performance against these criteria. 
Spending less time on email and improving candidate communication
You want to improve candidate communication. You want it to feel personal. But you don't want more email admin. 
We hear ya! This is why you need to make sure your ATS has the following…
Templates that don't look like templates
Templates that make the process more personal, without taking more time. Templates that you can customize and then re-use again and again.
Interview scheduling tools that stop all the back and forth of emails
Irrelevant of how many hiring managers, candidates, or cooks you have to keep happy, interview scheduling features are a great way to save on the headache of email. 
Simply sync up your team's calendars, and send the candidate an automated message through your ATS inviting them to interview. They'll get a selection of times, and once they've chosen their slot it will immediately get populated in your hiring team's diaries. Perfect.
Centralized candidate communications
Having the ability to communicate with applicants through your ATS means no messy inbox, and a much easier way to speak to multiple people, quickly. No more cc'ing your whole hiring team into every email. 
A good applicant tracking system will allow you to customize and create templates and workflows to support this too.
Improving diversity and inclusion in the recruitment process
We're increasingly speaking to HR teams that are trying to improve diversity and inclusion in their business. And we know this starts with recruitment. 
There are a few ways a modern applicant tracking system will help to improve diversity and inclusion in the recruitment process:
Equality Monitoring
Understand how well you're attracting people from across the community to apply using equality monitoring questions on your application forms. These questions should be optional for you and your candidates. The responses are stored anonymously and summarised in digital equality monitoring reports.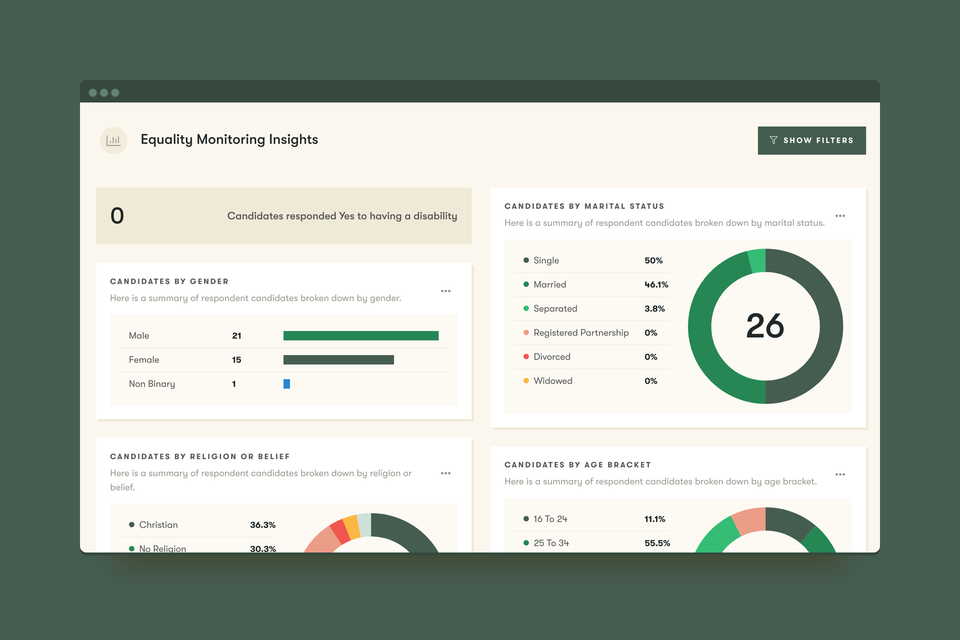 Blind Recruiting
Blind hiring enables you to reduce bias in your recruitment process by automatically anonymizing applications and removing information that could result in bias before they're assessed. 
And whilst you can't do blind interviews, using pre-defined interview scorecards can help keep interviews on track and make the whole process more objective.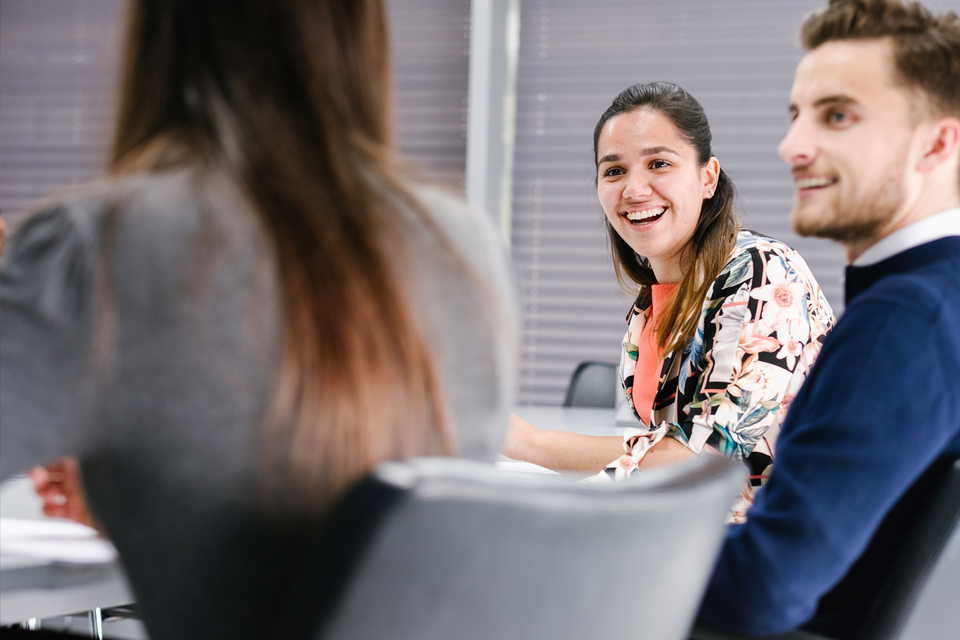 Improving hiring manager engagement
Keeping busy hiring teams engaged with the recruitment process is a real challenge when you're all in the office together. With the recent increase in remote working, it's become even more difficult and is one of the biggest challenges we're hearing talent acquisition teams talking about right now.
Choosing the right applicant tracking system is a key way to improve engagement – it should make the whole process quicker, easier, and give them genuinely useful tools.
Candidate profiles
Imagine you're a hiring manager being asked to review candidates. Your HR team sends you over the CVs of seven potential candidates, in four different emails, over the course of two weeks. You have to read the CVs (two PDFs, three Microsoft Word documents, one PowerPoint presentation, and one you can't open on your device), then email your feedback back to HR.
With the right applicant tracking system, it's different. You'd just log in, review the candidates (with their CVs all presented in exactly the same way right within your web browser), and give them a score against a predetermined set of criteria (along with any comments you want to leave on their profile). All of this is automatically sent back to HR.
Candidate scorecards
And on the topic of scorecards, using a scorecard means that you can pre-determine what's important to consider when evaluating an applicant. Your hiring managers are all 'on the same page' when they consider a candidate and can rate them faster and more objectively – making the whole process fairer.
Automated reminders
Is your task list filled with reminders to chase up, sign off on a requisition, get feedback on Monday's interview from the panel, and chase for the signed offer letter from a candidate you hired last week?
The best applicant tracking systems will do the chasing for you, automatically and you'll be able to keep track of what you're waiting on in one, central location.
Data and reporting
Stop pulling data from multiple spreadsheets, counting emails, and reviewing interview calendars.
Great applicant tracking systems will include intuitive reports that get you all the information you need to improve your recruitment process, appease your board, and keep everyone up to date with progress against requisitions. And these reports are always available, and always up to date.
Don't overwhelm your team with data though. The best applicant tracking systems provide high-level summary reports as well as more in-depth data for those that care.
2.
What are your 'must have' features, and how to shortlist applicant tracking system providers
Now you've decided on the features that are important to your organization, it's time to reach out to some applicant tracking system providers that you think will tick the boxes.
So where do you start?
Identifying applicant tracking systems
Who do you know that uses an ATS right now? Would they recommend their provider? What's good (and bad) and the ATS they're using? 

There are some great software comparison sites like

Capterra

where you can read reviews from ATS customers (that have been validated by the review site so you know the reviews aren't fake). 

There are other review sites like

Select Software Reviews

that offer independent reviews of applicant tracking systems. These aren't user reviews, but reviews conducted by HR and recruitment industry experts. 
Narrowing down the search
Once you've decided on the systems that meet your requirements and have positive reviews the next stage is probably to book a demo.
Whilst some of the applicant tracking systems aimed at small businesses offer an online free trial, the majority will start off your relationship with a demo with a member of their sales team. 
The same goes for pricing. The majority of applicant tracking system providers don't publish pricing (except for their small business tiers) on their website so the best way to get pricing is to either book a demo. 
Initial ATS demos typically take between about 30 minutes and an hour and are a great opportunity for you to understand more about the features you care about most, the types of customers the provider usually works with, and get a feel for pricing. 
Which leads us nicely onto our thoughts about what you should be asking and looking out for when you're speaking to ATS providers …. 
Engaging key stakeholders
Before you get started on the evaluation / demo process you need to think about which other stakeholders need to be involved. Will IT want to do a security review? Will your senior management want input? What about making sure you've covered the things that are most important to your hiring managers? 
Whilst applicant tracking software is usually "owned" by the people team there are often other people in the business that need to be happy with the final decision. 
The sooner you engage those influencers the better. 
3.
What questions to ask during the ATS evaluation process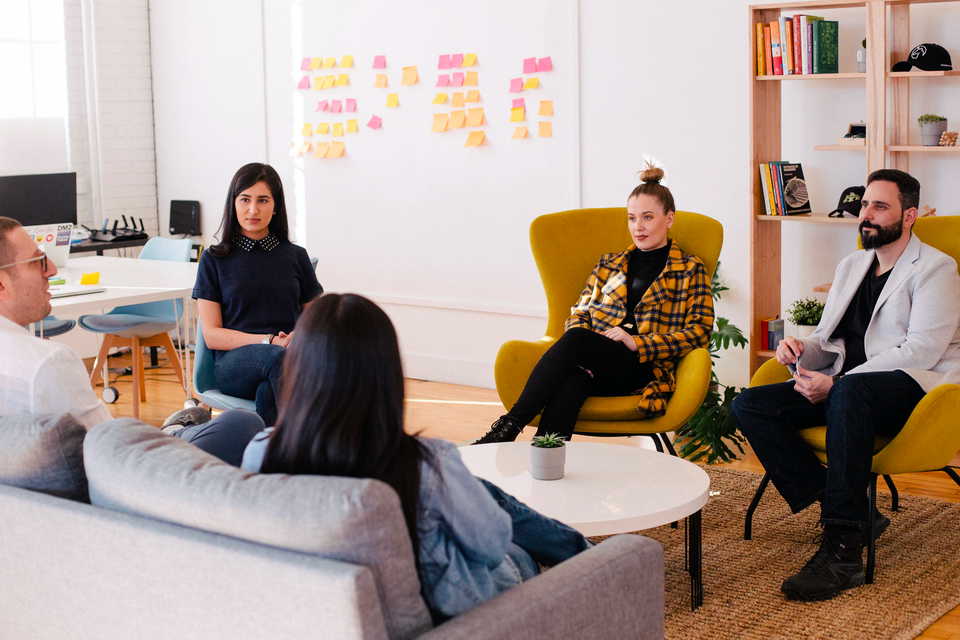 Before we get into some specific example questions, one of the main things to be evaluating as part of the demo is the actual user experience. 
Is the software a pleasure to use? 
It's easy to engage your team when you have an easy process, and a modern platform to use. Yes, your ATS should have the ability to create multiple hiring teams, configure permissions, and set up notifications… but it should also look good and be easy to use.
There's no point investing in a new system, and finding everyone just reverts to email.
Features
Feature-related questions are probably the most obvious to ask on an applicant tracking system demo. If you haven't already, it's worth mapping out your recruitment process from start to finish and making sure you understand how you'd complete each step using the ATS you're evaluating. 
We haven't listed every single feature an ATS could offer above. And, of course, we don't even offer every feature that every ATS offers either (although we think we've got the most important things covered for the majority of users). If you want to get some ideas for other features that could help your recruitment, you can check out our full feature list here. 
That said, here are a few questions to get you started on your demos:
Can you show me how I'd ….

insert "make or break" feature here

…?

Do you integrate with our HRIS / payroll / other HR and recruitment systems? 

What's your integration strategy? Do I have to pay to integrate with other systems? What are your plans for developing more integrations in the future? 

What are the future plans for developing the software further?

How can this ATS help our recruitment beyond just managing candidate data. (e.g. attracting more direct applicants, improving employer branding, creating talent pools, generating employee referrals etc).
Set up / Onboarding
The support you get with setting up your new ATS will make a massive difference to your ability to get value from it quickly. Different ATS providers have different approaches to onboarding so you'll need to go with what feels most comfortable to you. But here are some key questions to ask: 
Do you help us get set up or is this a self-serve product?

How long is the onboarding process? 

Can I see a sample onboarding plan?

Is there any additional cost for onboarding?

Is there any additional cost for data migration?

Can I speak to my account manager before we sign the contract? 
Support
No ATS provider's going to tell you that their support experience sucks. 
A good place to get a feel for the after-sales support you'll receive is online review sites like Capterra where you can read real customer reviews. 
Every person picks up new tools differently. Some may need more support than others. What happens when you need help? How much support and training can your team get? Is there a cost for it? How's it delivered? 
These are questions you should be asking your potential ATS providers up front: 
What type of support do you offer (phone / email / live chat / etc)? 

Is there any additional cost for different levels of support? 

What training do you provide for my team? Is there a cost of this training? 

Can I get additional training for new team members in the future? Is there a cost for this?

Is there any additional support available – eg if we need some general help improving job descriptions, creating adverts, or improving our careers site?
Pricing
Applicant tracking system pricing is rarely published online so this is a topic you'll want to cover off during your first demo. There are a number of ways you can negotiate a better price (like asking for a discount on a multi-year contract or for pre-payment of multiple years up-front). 
How is the pricing structured (e.g. per seat, per user, per vacancy)

Is this an "all in" price or are there any extras for things like onboarding, training, data migration, support, and integrations?

Are there any features that aren't included in the price you've quoted? 

Are there any discounts available for multi-year contracts? 

Are there any discounts available for pre-payment? 
Reputation
Just like you'd normally ask for a reference if you were hiring a new team member, you want to make sure you 
Can you send over some examples of case studies? 

Where can I find some customer reviews?

Can I have a reference call with a customer?
Security & Privacy
Are you happy to complete our security questionnaire? (If you have one)

How do you ensure compliance with data protection legislation like The GDPR? 

Is data encrypted at rest and in transit? 

What security standards do your data centres meet? 

What's your backup routine? 
End of contract process
Can you help me export my data if we want to change to a new ATS at the end of the contract? 

Can we keep access to the system for 30 days after the end of the contract to give us time to migrate data if we decide to cancel? 
Did we make your ATS shortlist?
We hope so. Get in touch and book a demo with us now.
One of our team will be in touch to understand more about your business, and show you how we can help you attract, hire, and retain top talent.