Adalo is a small, up-and-coming tech company with a lot of heart. Integrity and inclusion are among their highest values—but in the wake of George Floyd's murder, they realized they could be doing more.
As a largely white and male organization, they're hardly an unusual tech startup. When they started looking for an ATS, only 5% of their team was non-white, and all of their developers were male. Their applicant pool looked much the same. 
Fast-forward to today, and more than half of their applicant pool is non-white and outside the typical Adalo employee age bracket.
Katelyn Campbell is the Director of Growth Marketing at Adalo, a no-code app builder that helps makers bring their tech visions to life.
When we asked her what makes Adalo a great place to work, she told us that Adalo has embraced remote work since before it was cool.
"Adalo is doing remote culture right, and taking it seriously," she said. "The culture is a little bit anti-tech, because we want to be human."
Of course, Adalo is a tech company, and their mission is to enable more makers to solve problems through technology. But they never forget the humans behind the screens, and that's what makes them unique.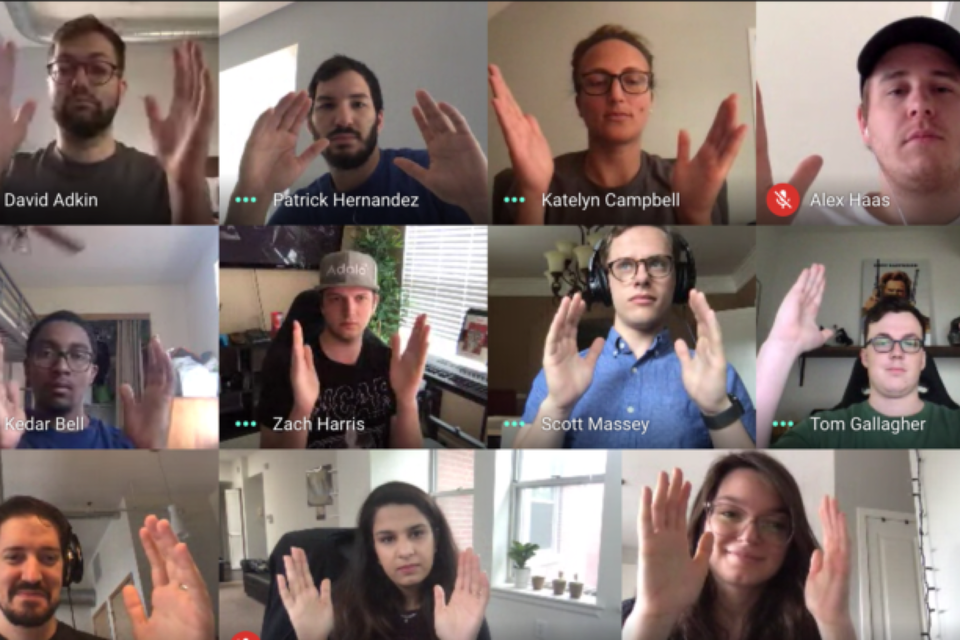 Adalo doesn't just talk about inclusion—they invest in it
Katelyn wasn't just shopping around when she started looking for startup recruitment software. She was trying to solve a real problem: how to attract, screen, interview, and hire diverse candidates for roles in which diversity was lacking.
For example, Adalo is all about women in tech. Their company name was inspired by Ada Lovelace, a woman considered to be the world's first computer programmer. 
But apart from one female intern, their engineering team was all male.
Katelyn calls the challenge of attracting diverse candidates to a non-diverse team "paying the diversity tax." Someone must agree to be the first and buy into the ideals behind the D&I efforts, even when the proof isn't really in the pudding … yet.
So Adalo found themselves facing a problem: the desire to be more diverse right from the start, but sporting a small team that was primarily white and male.
Katelyn is well aware of how that might come off to candidates. She wanted to attract more diverse applicants and demonstrate Adalo's commitment to broadening their teams' perspectives, without making anyone feel tokenized or burdened with teaching colleagues how to behave.
"Our About page makes us sound like this really awesome company that gets everything right," she says. "And we certainly don't get everything right. This is something we're passionate about, but we're making mistakes."
They wanted an ATS that could help Adalo pave the way to a more inclusive organization, while making as few missteps as possible along the way. After all, there's no guidebook for this sort of thing. And with significant diversity initiatives still in their infancy, even at well-established companies, Katelyn and her team knew they needed some help.
First, they tackled diversity head-on by manually redacting potentially biased information from resumes: name, graduation date, location, etc. The whole process was incredibly time-consuming and labor-intensive. Katelyn knew there had to be a better way.
But when she started shopping for an ATS, she was surprised to find that there weren't many applicant tracking systems that emphasized blind screening—the feature that was most important to them.
And then, she found Pinpoint.
Pinpoint helps Adalo attract, interview, and hire with inclusion in mind
Pinpoint's emphasis on diversity and inclusion is what first attracted Katelyn to our ATS. (Our closely aligned company values and beautiful design helped, too.)
Katelyn went out in search of an ATS with blind screening functionality, but they're using Pinpoint for so much more. 
Adalo's recruitment strategy has several main initiatives, all supported by Pinpoint:
And Adalo doesn't stop there.
They use a gendered language finder to eliminate biased language in posts and leverage a third-party formula to determine every position's salary and make sure they're competitive in the market, without carrying along any wage gaps.
This is massive action from a company their size, and it's paying off in a big way.
3 hr
Since implementing Pinpoint, the recruitment team at Adalo has saved over 3 hours per week in anonymizing applicant data alone.
1/2
They've also cut their average time to hire in half.
And where 95% of their current employees fall within a specific bracket for age and race, more than half of their applicant pool falls outside that profile, so big change is coming soon. 
With their second big hiring push, they'll nearly double in size—and with recruitment initiatives like these, Adalo hopes that their team will incorporate many more viewpoints and perspectives in the coming months.
Using technology to keep the world human
When we asked Katelyn what she'd say to someone on the fence about using Pinpoint, she said: "Pinpoint has everything you need to tackle D&I without getting overwhelmed." 
Overwhelm is right. Diversity and inclusion are big, complex issues, and no one gets it right without help.
Also, she added with a grin, "There was nothing missing from Pinpoint that we would have gained from another software."
Used right, technology can make us all more human, not less. Adalo's company mission focuses on enabling makers to do just that—and at Pinpoint, our objective is much the same. We might be small, but together we're making big change.
Discover Pinpoint for yourself
If diversity and inclusion are on your ATS wish list, check out our demo video and learn more about how Pinpoint can help.
More case studies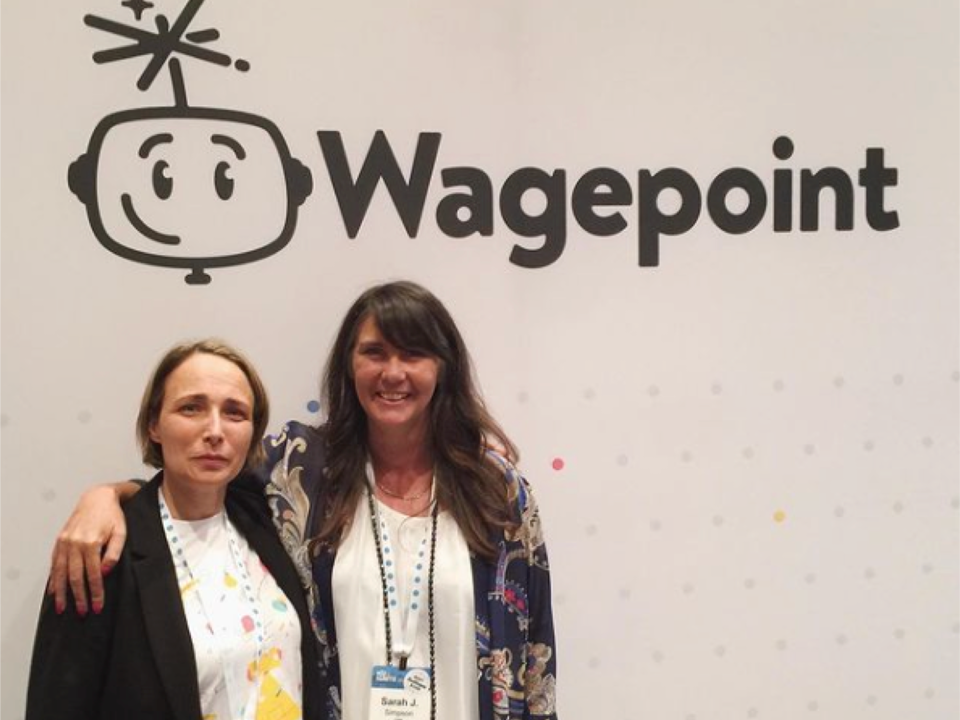 Hopefully, you have reasons to show up at work every day that range far beyond a paycheck. Even if you haven't yet found your soul's true calling, you might love working with your team, or enjoy the opportunity to put your genius to work in a unique way.
Read case study
Las Vegas-based Everi does it all, providing what they describe as a "digital neighborhood for casinos," with security-driven financial technology and innovative gaming content.
Read case study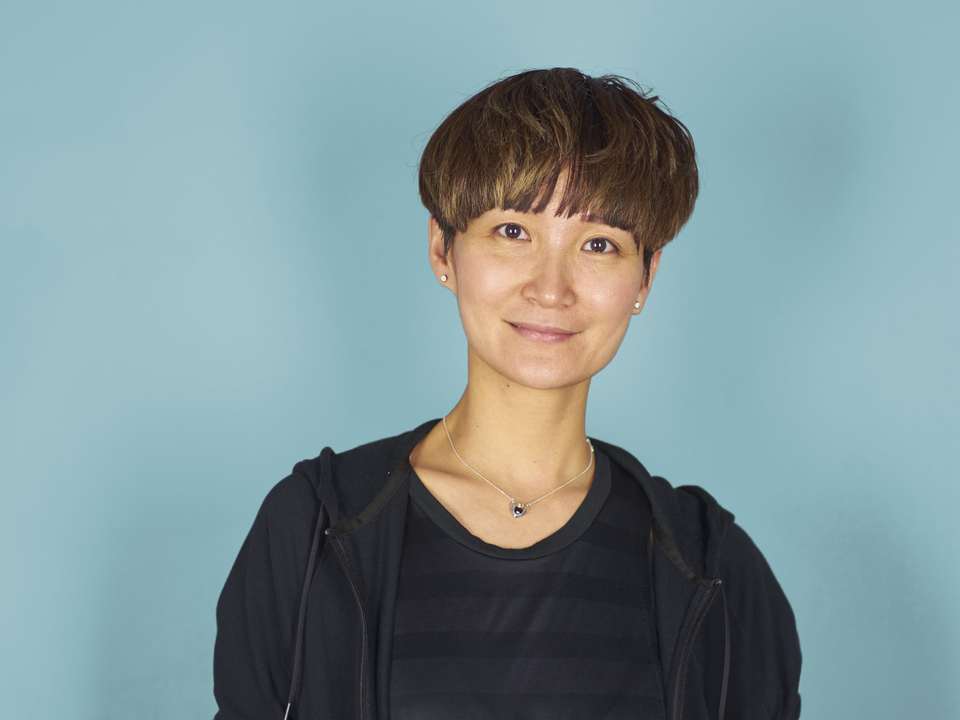 Nonprofit organization Opportunity@Work sees the changing landscape of the American workforce as a chance to make a difference for those who might otherwise get left behind.
Read case study