Case study
BigHat Biosciences is Accelerating Therapeutic Development by Fast-Capturing Skilled Candidates
BigHat Biosciences has a big mission: to improve human health by making it easier to design advanced, AI-driven antibody therapeutics.
Changing the landscape of human health with machine learning is no small feat—and Eddie Abrams, BigHat's VP of Engineering, relies on finding skilled employees to help achieve that mission. Because hiring was such a big priority for BigHat's leadership team, they spent hours each week on recruitment. Every part of the hiring process was time-consuming and difficult to track, and using Google Sheets instead of a formal applicant tracking system (ATS) didn't help.
The increased efficiency of the entire candidate experience since using Pinpoint.
70%
With a single centralized recruitment hub, Eddie and the other hiring managers at BigHat can now balance the work of recruiting among the right people, freeing up the leadership team to focus on the big picture.
"Pinpoint enabled us to load balance recruiting across our hiring managers, a task we were finding incredibly difficult using our ad hoc, home-brewed solution." -Eddie Abrams, VP Eng. BigHat Biosciences.
BigHat has been busy for such a small team. Since rolling out Pinpoint, they've made twice as many hires in the first half of 2021 as they did in all of 2020.
Eddie credits part of that success to closing a Series A funding round. But, he says, "It used to take about two to three weeks to get through a single candidate lifecycle. So many of the manual processes would take me an hour instead of five minutes."
Today, tasks that once took Eddie an hour are the work of five or ten minutes, and candidates are completing the entire lifecycle in just one week.
Recruiting with intention
BigHat Biosciences has been in business since 2019. When they found Pinpoint, they realized that (1) inbound recruiting was too slow to meet their needs, and (2) their outbound strategy needed some work.
"It's one thing if you're trying to hire a software engineer," says Eddie. "But it's harder to find more specialized roles, such as a liquid handling automation engineer." Most are already employed—and if they do start shopping for a new employer, it's usually through word of mouth.
Eddie and the rest of the leadership team realized that the tools they thought they needed weren't truly the best fit.
"Other recruiting solutions we looked at focused a lot on what we thought we wanted, which was a deep LinkedIn integration and managing outbound campaigns. After about five minutes of talking with Pinpoint, we realized that's not what we want or need. We actually want a solution that helps us manage inbound interest and tracks the workflow." -Eddie Abrams.
LinkedIn integrations aren't as important to the candidates BigHat is hoping to hire as a compelling candidate experience. BigHat captures inbound interest in a variety of ways, but what is most important and common to all of them is an efficient, transparent, high-quality experience during the recruiting process.
Generating the right recruitment funnel was BigHat's top priority, and Pinpoint is helping them improve every aspect of the process—outbound and inbound.
Centralization, time savings, and transparency
Eddie is an engineer by trade, so he's not vague or wishy-washy about the ways Pinpoint has helped shore up BigHat's recruitment process.
He points to three specific areas:
Creating a Unified System: Before Pinpoint, the executive team tracked emails, LinkedIn campaigns, and recruiter information manually. Now they can direct everyone to start with a single link in Pinpoint, no matter where they advertise. Sending candidates and hiring managers alike to just one place has improved the experience on both sides, and helps BigHat get in touch with the best candidates with a speed that was impossible in the past.

Time Savings:

Eddie credits several of Pinpoint's features with impacting time savings, from

candidate scorecards

to interview question design. He and his colleagues on the executive team save hours a week on

planning and scheduling

alone, and the ball isn't getting dropped for candidates who are mid-process. Before Pinpoint, Eddie says, "The minutiae of the recruiting process itself took an absurd amount of time to get through, on the order of hours per week." And after Pinpoint? "Managing the experience for potential employees has all but dropped to essentially zero." An executive administrator can help run recruitment workflows from one central location in Pinpoint. "The time difference is pretty remarkable," says a visibly relieved Eddie.

Transparency: Eddie loves that he can see key reporting insights on everything from the diversity of BigHat's candidate pool to how the company is performing (speed of campaign vs success rate, etc.). What he loves even more is the ability to track all communication and candidate information in one place. He no longer needs to deal with multiple inboxes or different files; just one source of truth. And for a career engineer like Eddie, that's elegant design at work.
Pinpoint is helping identify recruitment best practices
When Eddie started shopping for an ATS, he quickly narrowed his search to what he calls "more newfangled web-friendly software." In other words, not the legacy software that he sees as bulky and stagnant.
"I talked to Tom (Pinpoint's CEO), and he had intriguing thoughts about his vision for where Pinpoint is going," says Eddie. "We bought into the vision as well as the product."
Eddie calls Pinpoint "a clear win" over the competition because it perfectly suits their needs—not just a customizable workflow and scorecard tools, but a more intentional recruitment strategy overall.
"Pinpoint is there to help you achieve best practices for candidate evaluation," Eddie told us. "Trying to drive toward objective metrics and experience-based, evidence-based interviewing is where we want to put our heavy focus."
When we asked him why, Eddie summed it up perfectly: "That operational advantage is a big differentiator. We can hire people better than other people can hire people. We can know whether they're going to be successful in our company better than others can. And every time we gain even a 10% advantage in all these different areas, we're really going to optimize the degree to which we can capture good talent for a company like ours."
We couldn't have said it better ourselves.
Want to pivot your recruitment strategy so you're doing the right thing for your business (not just the standard thing)?
More case studies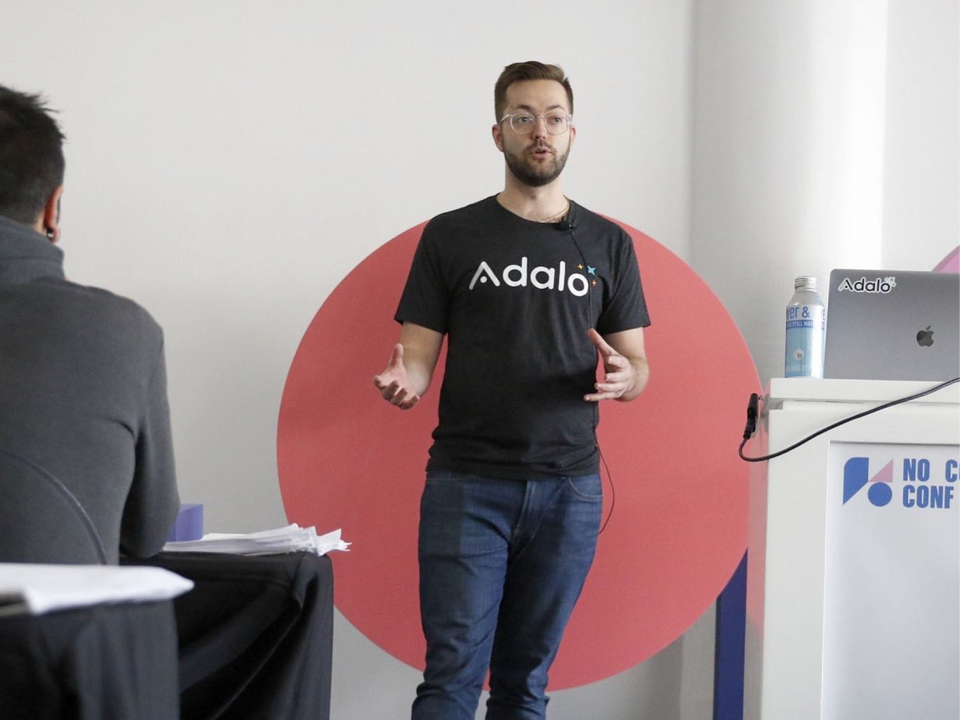 Adalo is a small, up-and-coming tech company with a lot of heart. Integrity and inclusion are among their highest values—but in the wake of George Floyd's murder, they realized they could be doing more.
Read case study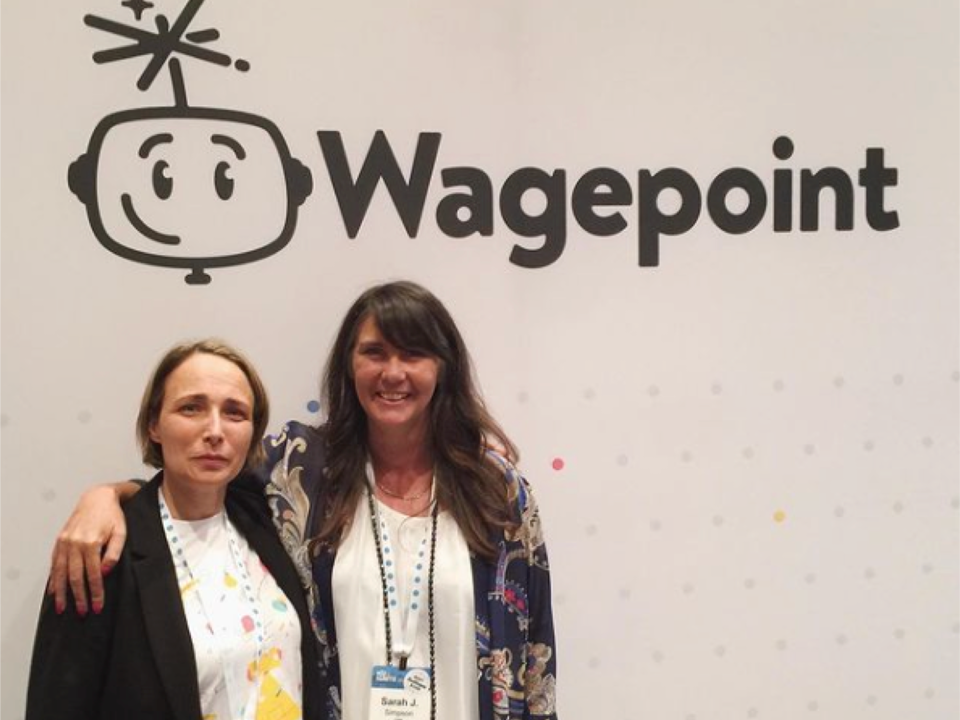 Hopefully, you have reasons to show up at work every day that range far beyond a paycheck. Even if you haven't yet found your soul's true calling, you might love working with your team, or enjoy the opportunity to put your genius to work in a unique way.
Read case study
Las Vegas-based Everi does it all, providing what they describe as a "digital neighborhood for casinos," with security-driven financial technology and innovative gaming content.
Read case study