Candidate Profiles
Everything you need to know about a candidate in one place.
Easily search for candidate profiles then surface their whole history including application forms, candidate summary, resume, hiring team feedback, and communication timeline.
Candidate Search
Quickly Identify The Right Candidates
Candidate Profiles
Inside a Candidate Profile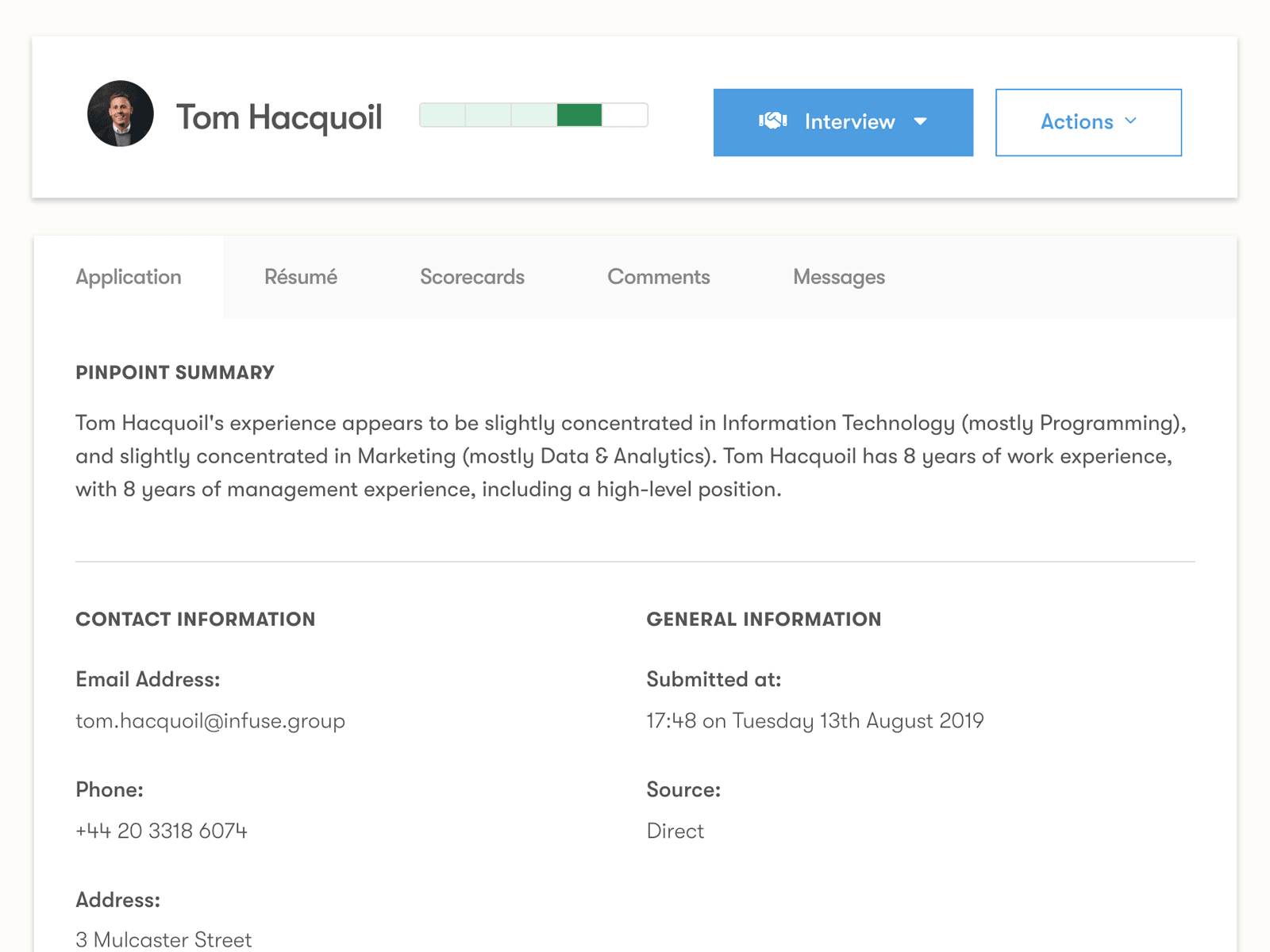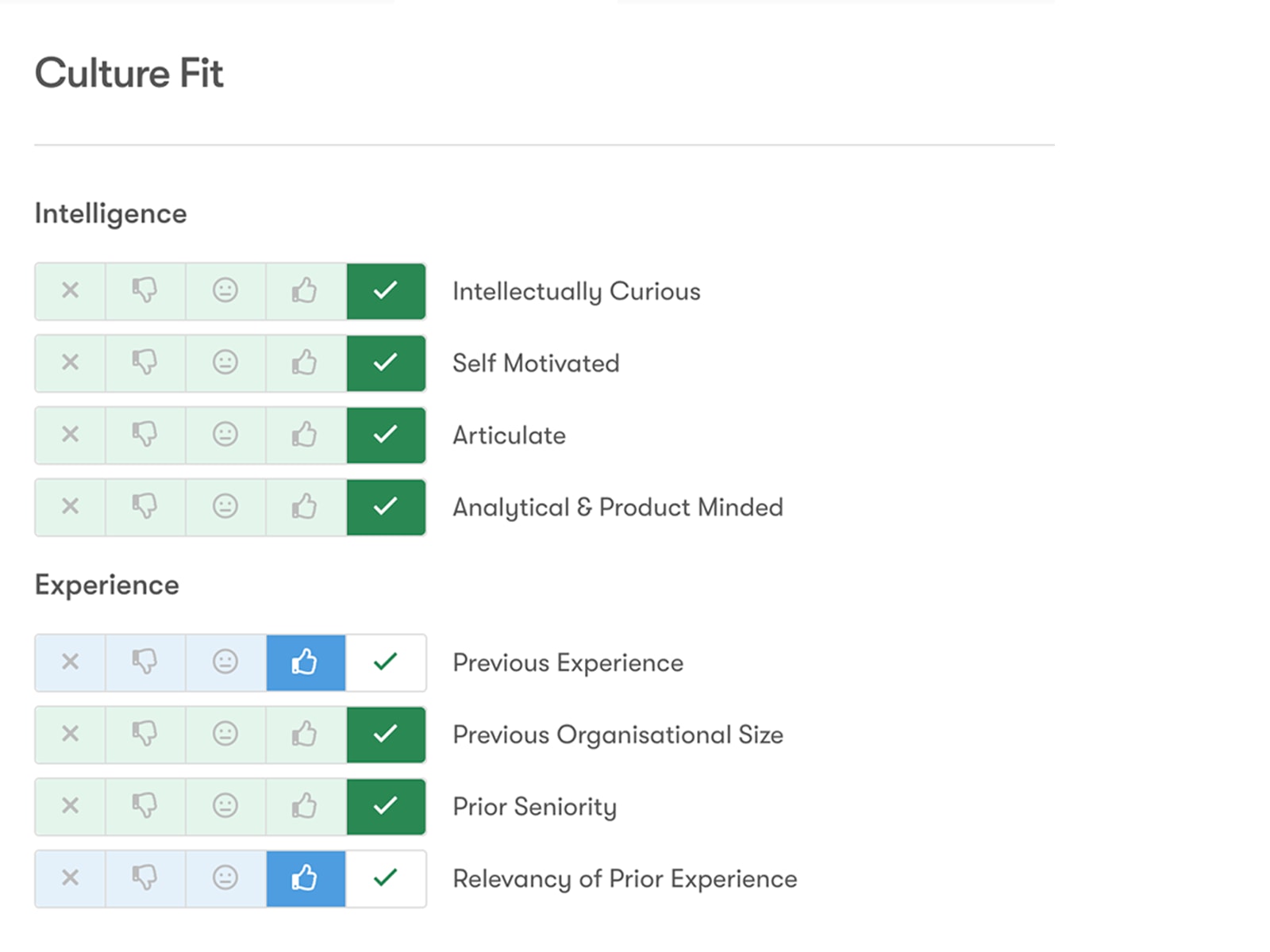 Candidate Communications
A History of Every Interaction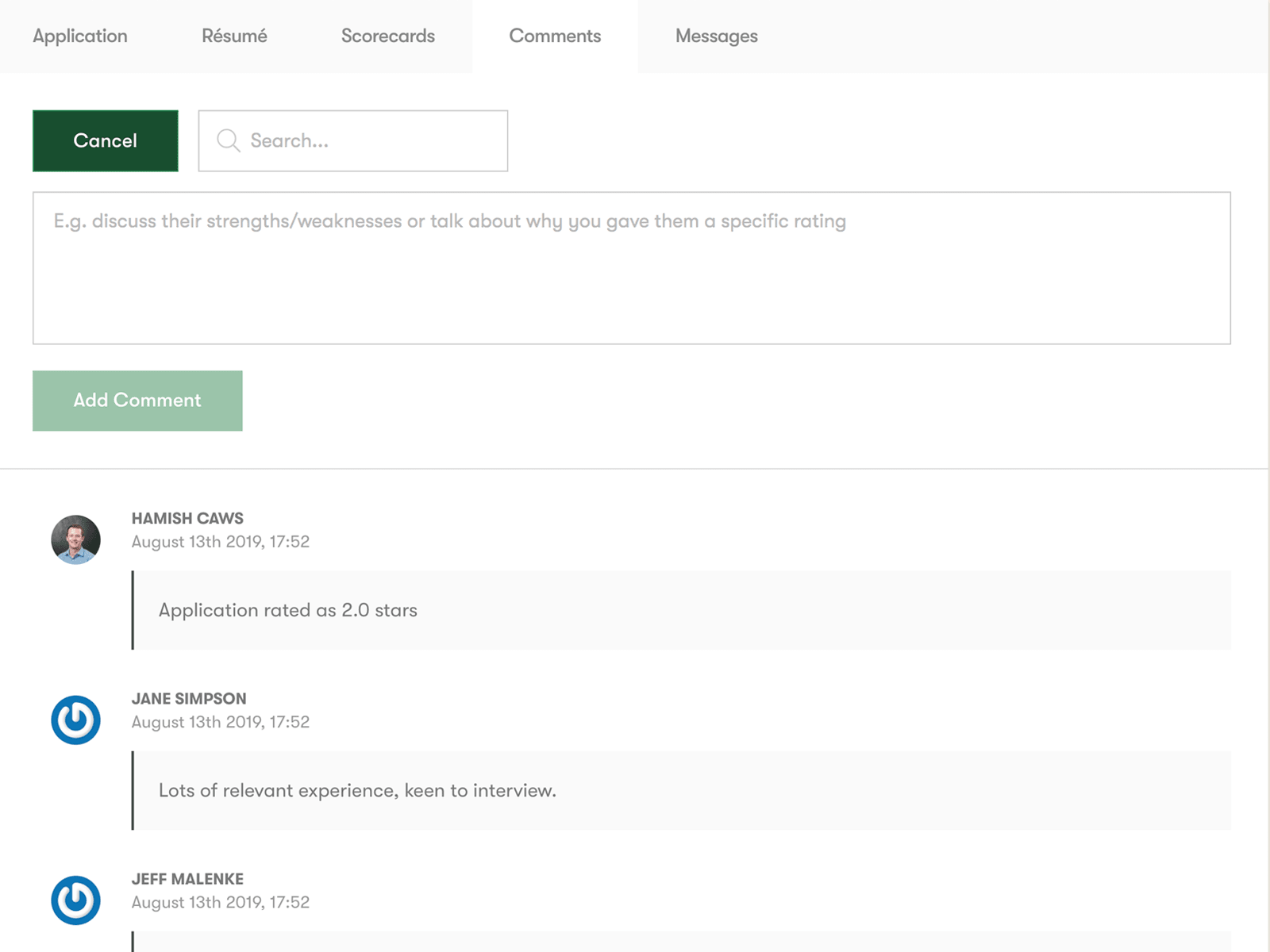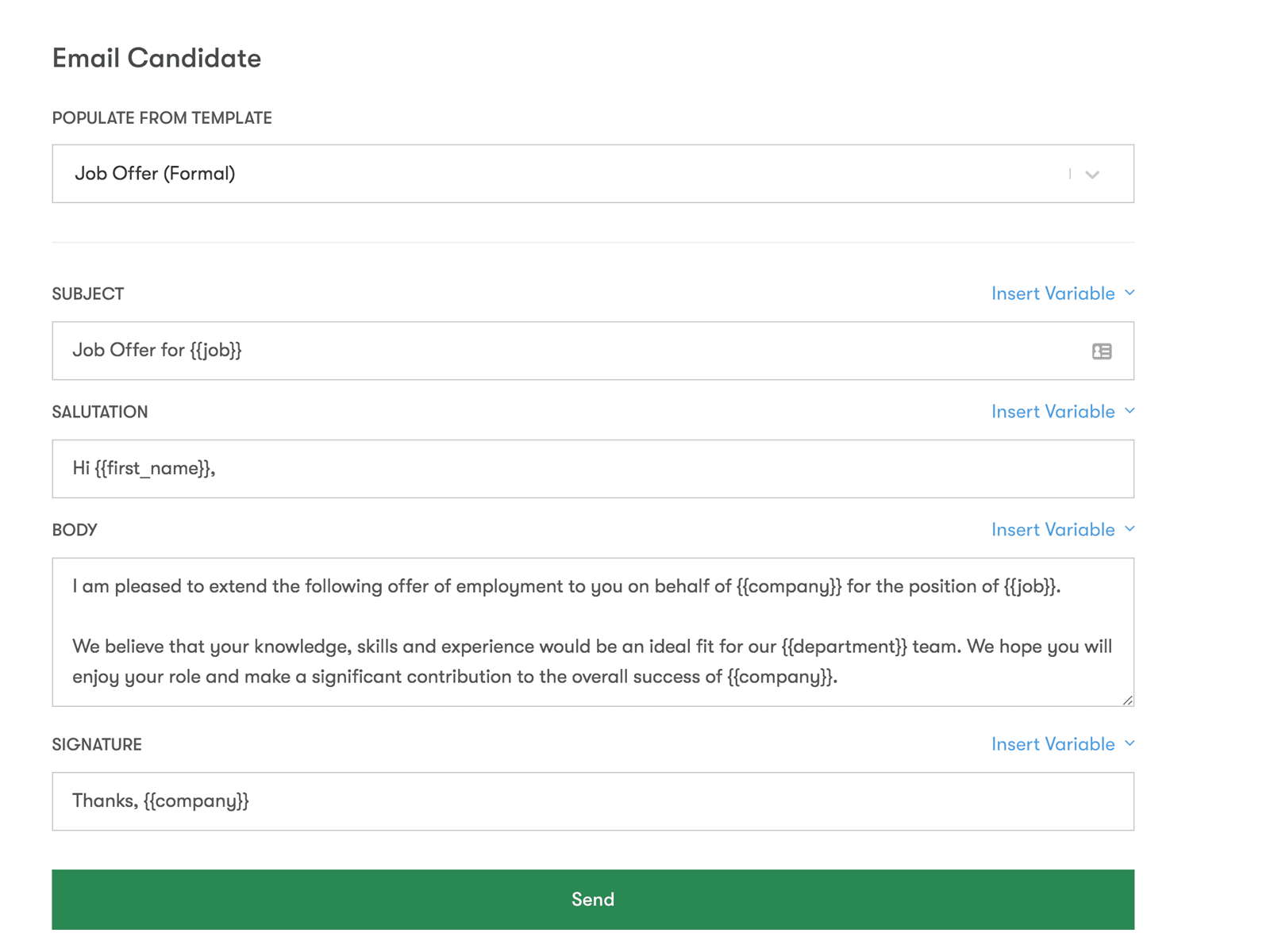 Candidate Profiles FAQ
Frequently Asked Questions
What is a candidate profile?
A candidate profile in an applicant tracking system like Pinpoint provides one central reference point for all of the information you hold on a candidate including:
Parsed resume and original resume
Details submitted on the application form
A summary of the candidate
Hiring team feedback
What is a candidate summary?
The candidate summary provided by Pinpoint is different to the personal summary that the candidate includes on their CV. The candidate summary in Pinpoint is automatically generated and is based on the information in the candidate's CV and other information provided as part of their application.
What are candidate scorecards?
Candidate scorecards are used by hiring teams to evaluate candidates consistently and fairly throughout the hiring process. Hiring team members can evaluate candidates at different stages (from initial selection through to interview) on pre-defined criteria that are customised to suit the company / location / department / job. These scores can then be combined, and used to quickly identify the highest scoring candidates for each set of criteria.
What is resume parsing?
Resume parsing is the process of programmatically extracting data from resumes. This parsed data can then be presented in almost any format, easily searched, or temporarily anonymised to allow for recruitment processes like blind recruitment.
The data that a resume parser will typically extract includes: name, contact information, skills, and work experience.
Interested in end-to-end talent acquisition software that helps you attract and hire more of the best candidates?