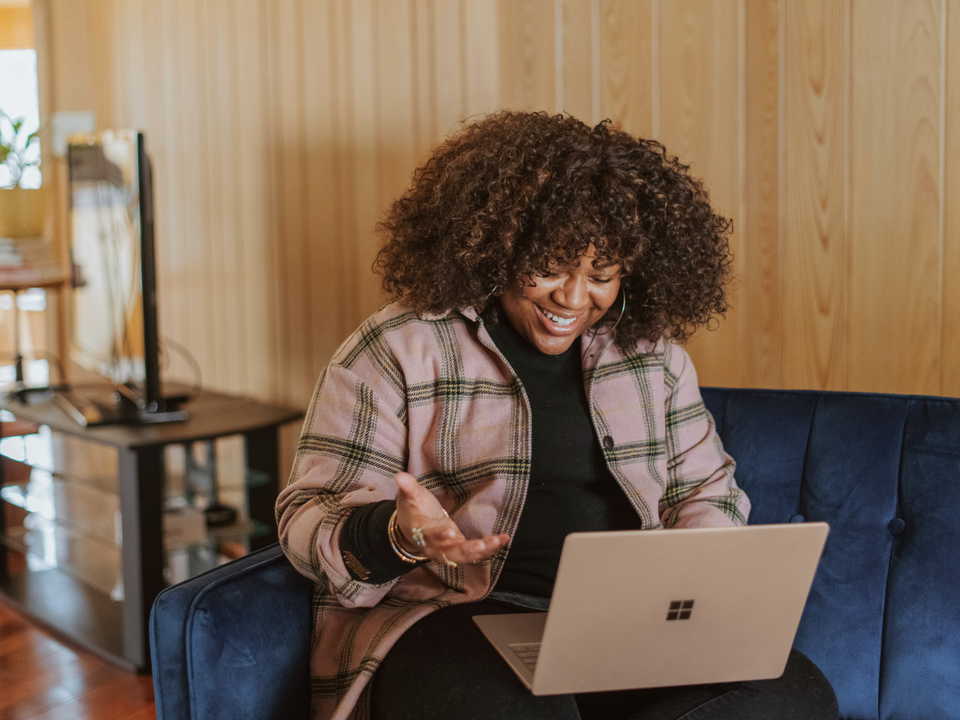 Insight
Why Now is the Time for Direct Hiring
April 30th, 2021
3 minute read
A generic job spec, advertised by a recruitment agency, with your company name redacted, is the easiest way to ensure the best candidates don't engage with your opportunities.
With the average cost of using an external recruitment agency resting at 15-30% of a candidate's annual salary, it's an expensive way to grow, and does nothing to build your employer brand for the long term.
3%
On average it costs 3% of salary in marketing to make a hire direct
20%
An average recruitment agency fee is 20% of salary
Sure, reducing reliance on agencies will save you money. But it goes beyond that.
What candidates want is changing. They're looking for security, transparency, and purpose. They want to know about your business, and figure out for themselves whether they think they'll be successful there.
That means giving candidates direct access to your team, being honest about who will and won't be a fit, and sharing content that helps candidates understand what your team's actually like.
Would you outsource your sales team? Your customer service?
No. Why? Because you wouldn't want those crucial parts of your business to be managed by people that don't fully understand your organization. With the best will in the world, they wouldn't represent you how you want to be represented.
Now's the time to make a strategic decision. Are you going to continue relying on agencies because you're comfortable with their contingent fees? Or are you going to make the right long-term strategic decision that'll enable you to attract, hire, and retain the best talent?
The benefits of direct hiring vs external recruiters
Put aside the cost saving benefits for a minute, there is so much more to direct hiring. You'll build your employer brand, become an in-demand place to work, and hire a more engaged team.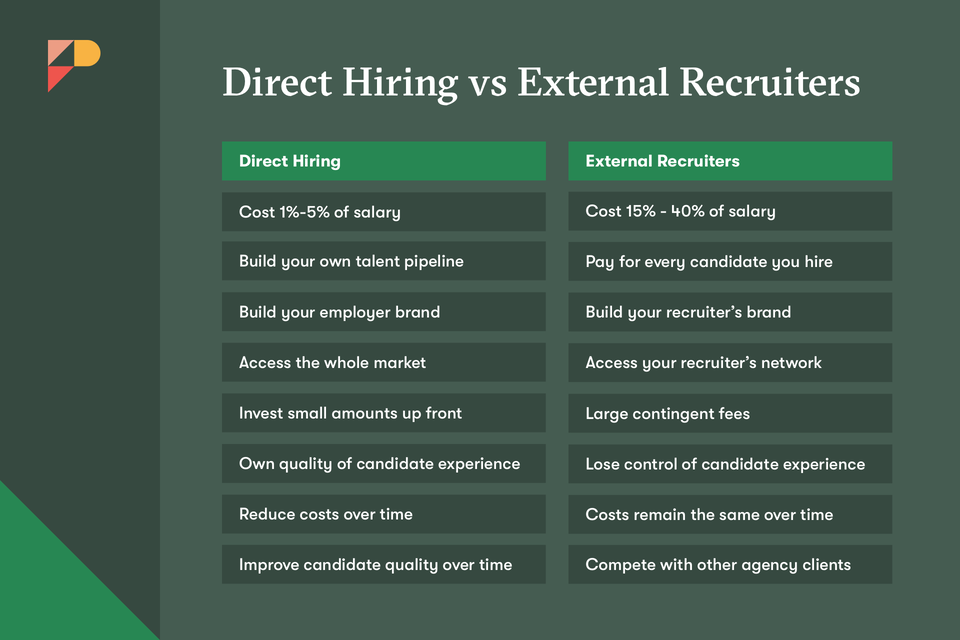 By shifting to a direct recruiting model, you'll:
Save money on every hire. Expect to spend between 1% and 5% of salary to make a direct hire, vs 15% to 30% as an agency fee.
Own the relationship with the candidate meaning no agency fee when you hire the runner up from this round of recruiting next time you're hiring.
Strengthen your employer brand making it easier to attract more of the right candidates (and less of the wrong ones) in the future.
Get access to a broader talent pool (more on this in chapter 4).
Attract more of the right candidates and make better, more engaged hires.
The easiest way to demonstrate the benefits of direct hiring is to learn from others that have done it before.
Jersey Electricity reduced their agency spend by 83% when they started to focus on direct hiring. They are now attracting 3 times more candidates directly.
JT Group is making 80% of their hires direct. Despite initial reservations from hiring managers, they're loving the quality and choice of candidates they get to pick from.
These aren't isolated stories. By moving to a direct hiring model, you'll reap the rewards; you just need to be willing to invest a little time and money to get started.
As talent leaders we know the benefits of direct hiring. But when it comes to the wider business, there's often a reluctance when it comes to change—a fear of the unknown.
In the next chapter of this guide we'll walk  you through how to get buy-in and budget for direct hiring.