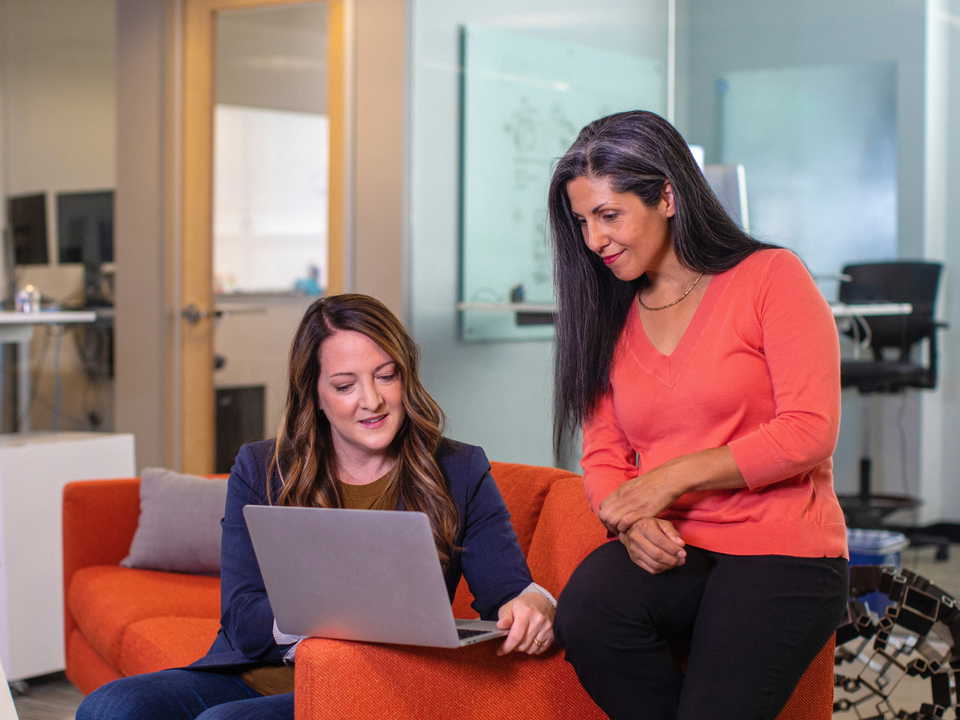 Insight
How to Get Buy-in and Budget for Direct Hiring
April 30th, 2021
6 minute read
If a recruitment agency said they'd give you better quality candidates and reduce their fee from 30% to 5% if you pay them upfront, would you take that deal?
Of course you would. So would your CFO.
And this is exactly what you know you can achieve when you stop relying on external recruiters.
By investing in your employer brand, your recruitment process, and your own recruitment marketing, you can reduce your cost to hire from 15%-30% of salary through an agency, to 1%-5% of salary with direct hiring.
But you have to be willing to make the investment up front to reap the rewards. And therein lies the challenge.
We're constantly talking to internal recruiters that already understand this—TA teams are desperate to transition away from agency recruiters, but there's reluctance to change from the wider business. The three main objections are:
Financial pushback
Risk averse CFOs are comfortable with contingent "pay when you hire" fees offered by agencies. They're reluctant to make up-front investments in employer brand and recruitment marketing. It's perceived as risky, because they're not guaranteed to make a hire from the investment.
Resourcing concerns
If your team's already light on the ground, it might seem easier to stick to what you know. HR teams and hiring managers worry that direct hiring is going to be more time consuming than outsourcing to agencies.
Lack of previous experience
A lack of clear roadmap to shift from agency recruiting to direct hiring, alongside lack of previous experience of recruitment marketing in the team, can increase the perceived risk of failure.
There are three key groups of stakeholders that are critical to the success of your project:
Your own TA/Resourcing/HR team need to know that this isn't going to be more work for them, and they're not going to fail.
Hiring managers need to know that they're going to have to do less work to make better hires.
Budget holders need to know you've de-risked the project and that you're going to be able to make this work.
Mitigating financial pushback
The biggest challenge we see with businesses that want to make the shift to direct hiring is financial pushback from budget holders.
In some cases, it's the CFO who has the final say on recruitment spend. In others, it's individual hiring managers that are paying for recruitment out of their own budgets.
Either way, the key is to start small and get some early wins.
It's unlikely that you'll convince your business to transition to a direct hiring model entirely in one move—and you probably don't need the pressure of that either.
We'd always recommend starting with a small budget for a low-stakes role. You can use this experiment to prove this stuff works.
1. Pick the right role
Pick a role that would usually be hired through an agency
Don't pick a role that's too senior or that you usually find exceptionally challenging to hire for (even with the support of an agency)
Pick a role where you have a clear idea of where you can advertise to attract quality candidates (more on that here: Choosing the Right Recruitment Marketing Channels)
2. Secure a small budget
Can't get additional budget? There will inevitably be ways to make savings from your existing spend – check out chapter 3 for some ideas.
3. Do things that cost little or nothing
Employee referrals. Free job boards. Industry forums. There are some great ideas for this in chapter 4.
4. Reinvest
Show a saving by making the hire direct, then ask to take a proportion of that saving to repeat the process for another role.
Overcoming resourcing concerns
We get it. Change is hard. But one thing we've all learnt recently is that adaptability is everything.
Companies we work with have invested some of the money they're saving by hiring directly and working smarter. This is usually a combination of upgrades to their HR tech stack, and investment in making their employee value proposition and employer brand more targeted.
Recruitment marketing automation tools enable them to run recruitment marketing campaigns on social media, or post to multiple niche job boards with just a few clicks.
A modern careers website and application process will help ensure the right candidates apply.
A targeted EVP and employer brand will repel the wrong candidates, and attract the right ones.
Using data to understand where your best candidates find out about you will help you target your advertising to only those that you're likely to hire.
A modern applicant tracking system will automate recruitment admin including interview scheduling, collating feedback from hiring teams, keeping candidates up to date with the progress of their application, and quickly filtering out candidates that aren't a fit (without having to wade through piles of CVs).
A modern recruitment CRM or ATS will help you build your own talent pipeline of runners up from previous rounds of hiring. This means you don't have to go back out to market every time there's a new requisition to fill.
For example, in a recent conversation with our Customer Success team Grant Thornton estimated that they've reduced time spent on recruitment admin by 80% using Pinpoint as their applicant tracking system.
If you don't have these tools in place today, ensure you communicate that they're part of your longer-term plan once you get a few direct hires under your belt.
In the meantime, it's going to be your responsibility to fill the role of an external recruiter—sourcing candidates and presenting the best of them to hiring managers.
Taking your organization on the journey
We know there are a bunch of stakeholders involved in this. They need to be confident in your plan, and you need to bring them on the journey with you. That starts with developing a plan that they can buy into.
It doesn't have to be fancy. A 2-page document or short deck that you can share is plenty.
You need to gather input from stakeholders, demonstrate why this project is important, and address the key objections you'll face.
Here are some questions you should be aiming to cover:
Why are you doing this?
What's the problem today?
Why is that an important problem to solve?
What's the vision for the future?
Why will this be good for each group of stakeholders: your team, budget holders, hiring managers, the business as a whole.
How will you measure success?
How are you going to get there?
Which types of roles or teams are you going to start out with?
How will this be rolled out to other parts of the business over time?
Which roles will you continue to use external recruiters for? Why?
How much of a saving do you expect to make at each stage of the rollout?
How do you plan to measure and report on this?
How will savings be reinvested and how much, if any, will be redistributed to the wider business?
At what point will you introduce new technology to help automate and improve the process?
What input will you need from each stakeholder at each stage?
When will each group of stakeholders start to see the benefits?
Be flexible, listen carefully, and work with the business to refine your plan. It may be that you need to change which team you start with based on their level of buy-in and willingness to take a risk. It may be that you need to focus on free sourcing channels like employee referrals in order to secure some budget further down the line.
The key is to get started, and demonstrate that you can do it.
Once you've got buy-in from the rest of your organization to get started, the next thing to do is make the most of the budget you already have.