Candidate Scorecards
Make choosing who to hire faster, easier, and more objective.
Easily score candidates at any stage of the hiring process based on a pre-defined set of criteria. Collate scores from different hiring team members, then rank candidates based on their overall score for each criteria.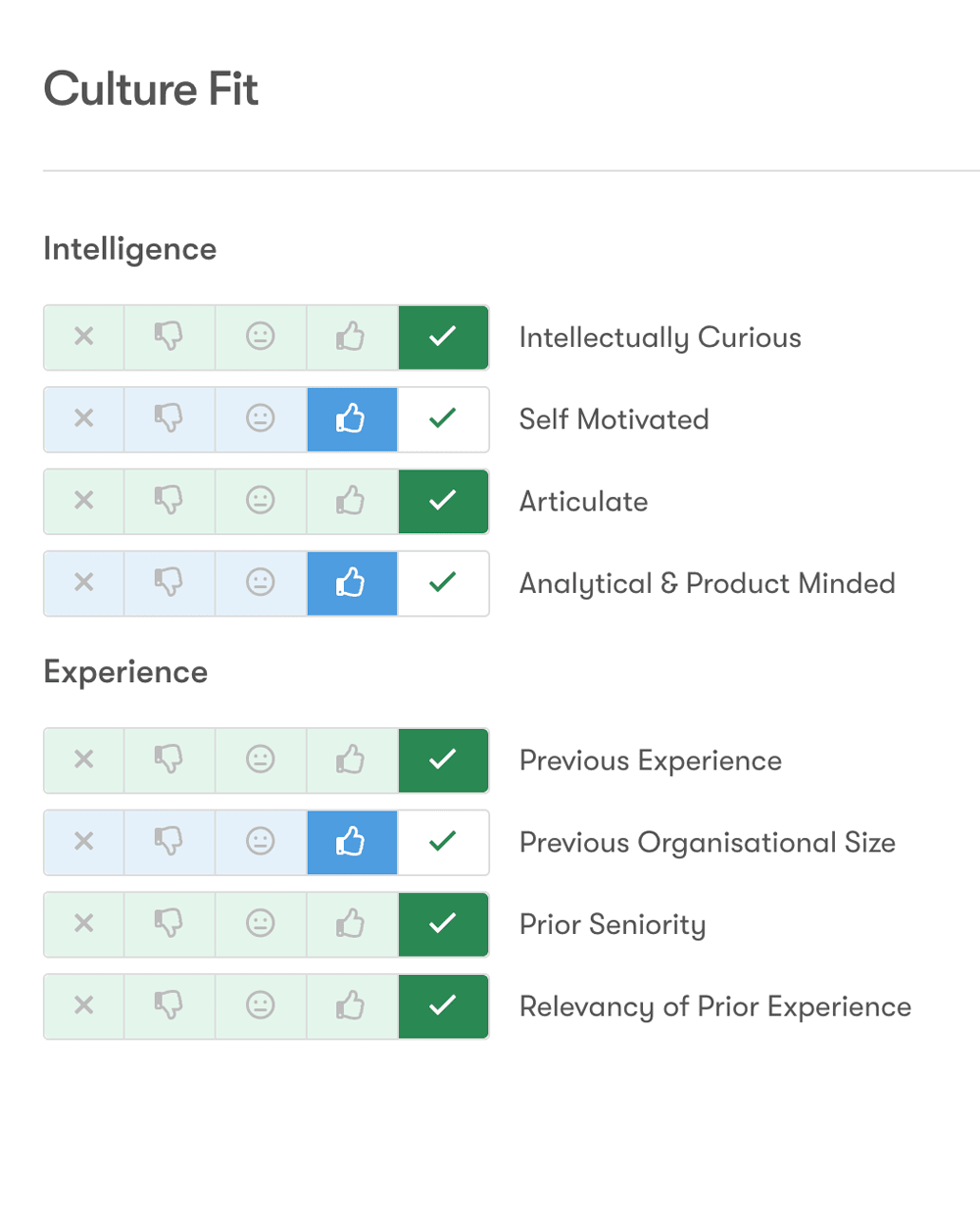 Interview Scorecards
8 Benefits of Interview Scorecards
Helping hiring teams make decisions based on the factors that are most important to your business.
Reducing the risk of conscious and unconscious bias in your recruitment process.
Assessing candidates consistently, on the same set of criteria, no matter who interviews them.
Helping interviewers fully understand the criteria for the job before they start interviewing.
Taking account of the views of the whole interview panel by combining individual scores into an average score for the whole hiring team.
Focusing interviews on the job requirements and making sure all of the key criteria are assessed during every interview.
Helping hiring teams remember each person they interview.
Understanding what the scores of your most successful hires look like then training hiring teams to look for candidates with a similar profile.
Candidate Scorecards
How They Work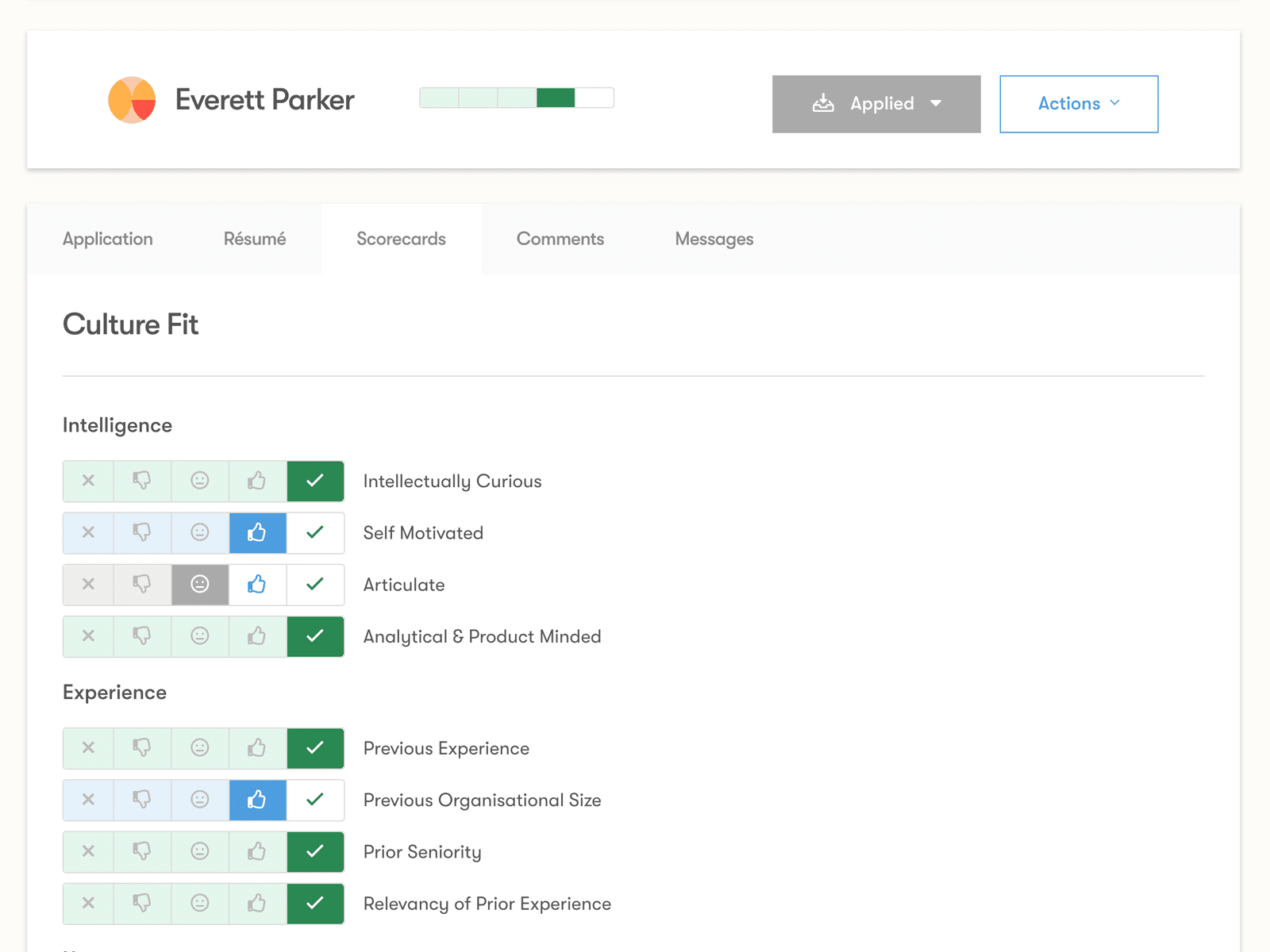 Candidate Profiles FAQ
Frequently Asked Questions
What is an interview scorecard?
An interview scorecard (also called an interview evaluation form or interview score sheet) is a tool used by hiring teams to score job candidates in a way that's consistent and fair.
What is a hiring rubric?
A hiring rubric is another way of describing an interview scorecard - it's a structured form containing criteria that the hiring team is evaluating candidates against with space for them to score the candidate against each criteria (usually on a scale of one to five).
Should scorecards be unique to each role?
Candidate scorecards are usually customized to each business / department / location / role. Whilst some criteria may be consistent across the whole business, each location, department, and job will likely have some unique criteria.
How does a candidate scorecard differ from an interview scorecard?
Candidate scorecards and interview scorecards are interchangeable terms (with interview scorecards being more commonly used). However, we believe hiring teams can benefit from using scorecards at all stages of the selection process including during the application and resume review / shortlisting phase.
Looking for all-in-one talent acquisition software that helps you attract and hire more of the best talent?