Blind Recruitment Software
Reducing bias in the recruitment process.
Blind recruitment software automatically anonymizes applications and resumes helping you reduce the risk of bias in the recruitment process by assessing applicants exclusively on their experience, skills and qualifications.
Blind Hiring
Can you guarantee unbiased hiring decisions?
Blind recruitment software is ideal if:
You want to reduce the risk of bias (conscious or unconscious) in your selection process.
You want to demonstrate that you take discrimination seriously.
You want to diversify your workforce.
You don't want to overlook great candidates by accident.
You want hiring teams to focus on factors critical to successful performance.
Blind Recruiting Software Features
How The Software Works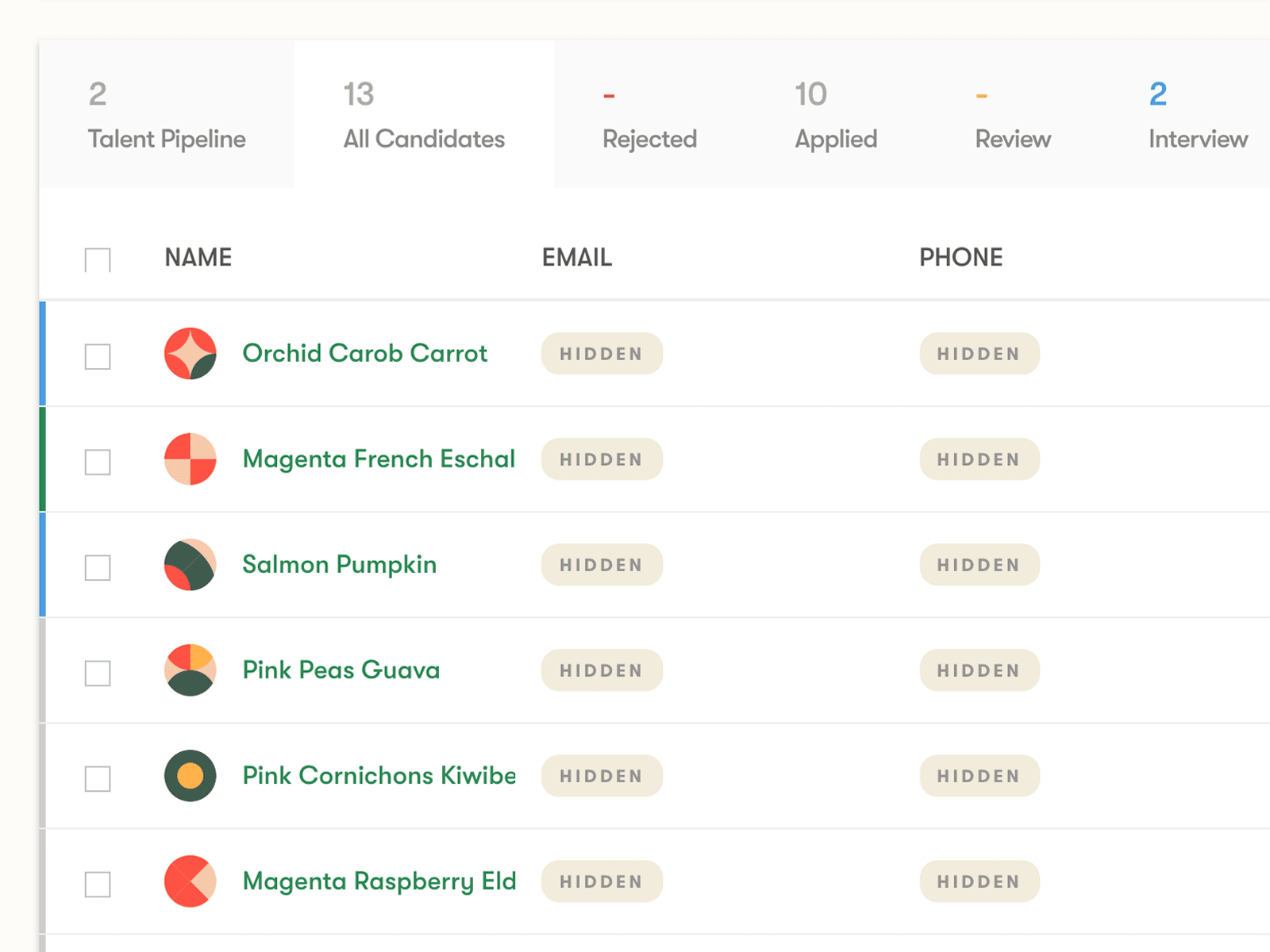 Blind Hiring FAQ
Frequently Asked Questions
What is Blind Recruitment?
Blind recruitment (also known as blind hiring or blind screening) is the process of removing all information from resumes and applications that could result in conscious or unconscious bias during the hiring process.
What information does Pinpoint's blind recruitment software anonymize?
Pinpoint's blind recruitment feature removes the applicant's name, contact information, age, gender, race, and photo from applications and resumes.
What is name blind recruitment?
Name blind recruitment is the process of removing candidate names from applications and resumes. It's a form of blind recruitment but because it only disguises the candidate's name, it's not as effective at reducing bias as a full blind hiring process.
Name blind recruiting is usually chosen by companies that want to get started with blind recruiting but find completely anonymizing resumes and applications too time consuming because they don't have blind recruiting software to automate the process.
What are the limitations of blind recruitment?
Blind recruitment is often billed as a quick fix for improving diversity. But there are two key limitations:
If there isn't a diverse candidate pool, blind recruitment won't improve diversity.
Blind recruitment only works during the pre-interview selection process. Once candidates arrive for interview, bias can still creep in. That's why we recommend using interview scorecards to help make the process as objective as possible.